Many themes are made available on Ubuntu, while new ones are added daily, as the users feel bored with the default theme. Exploring, installing, and testing the suitable theme could take lots of time, and sometimes, there is no result which is the last thing you want after spending hours but still couldn't find the one you're looking for. This is quite Frustrating.
To eliminate your confusion, this article brings up the top 18 GTK Themes for Ubuntu and other distributions of Linux. 
18 Best GTK Themes for Ubuntu and other Linux distributions in 2023
To customize your Ubuntu and other Linux distributions, here are the top 18 GTK themes you must try on the Linux system.
1. Orchis GTK Theme
If you're looking for a clean yet modern look with a clean UI, then Orchis GTK Theme is for you because it has all these qualities, and guess what?  It even has a theme for Firefox.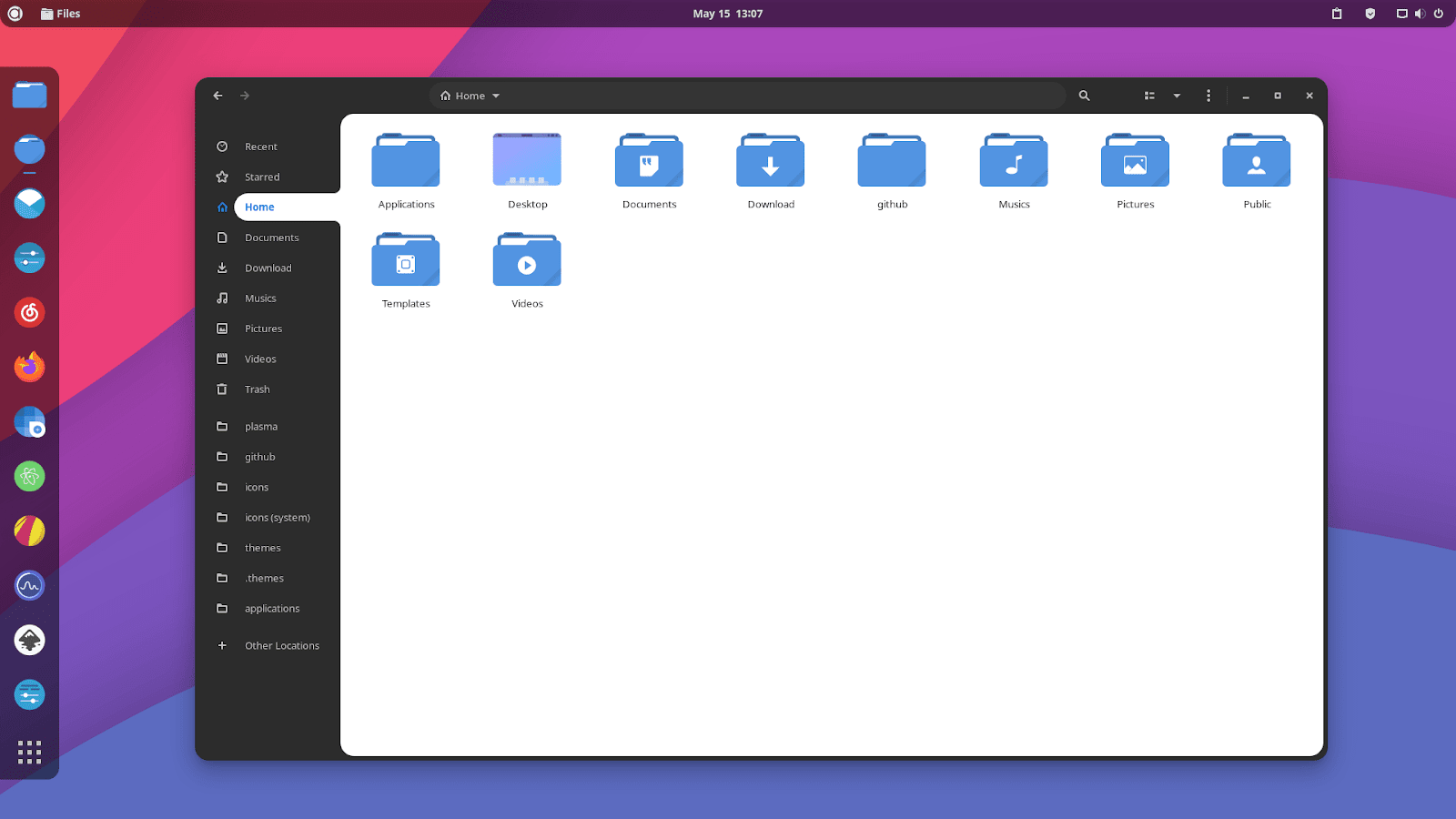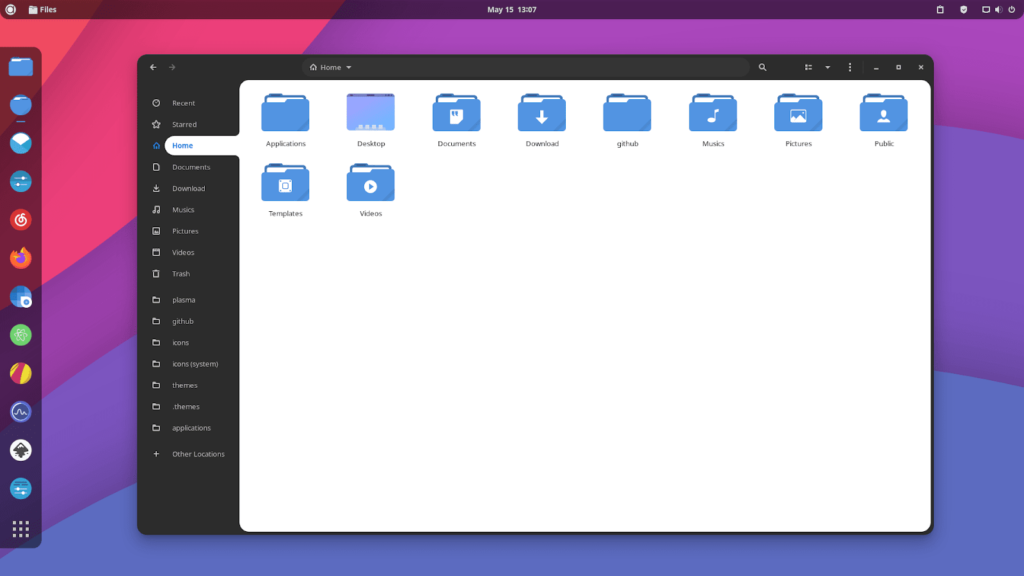 2. WhiteSur
Did somebody switch from macOS to Linux? If you are one of them and want a similar GUI, look no further because WhiteSur is there to provide almost the same experience. It comes with a theme for the cursor, icon, and dash-to-dock theme. Although it may not be perfect, it has impressed me a lot.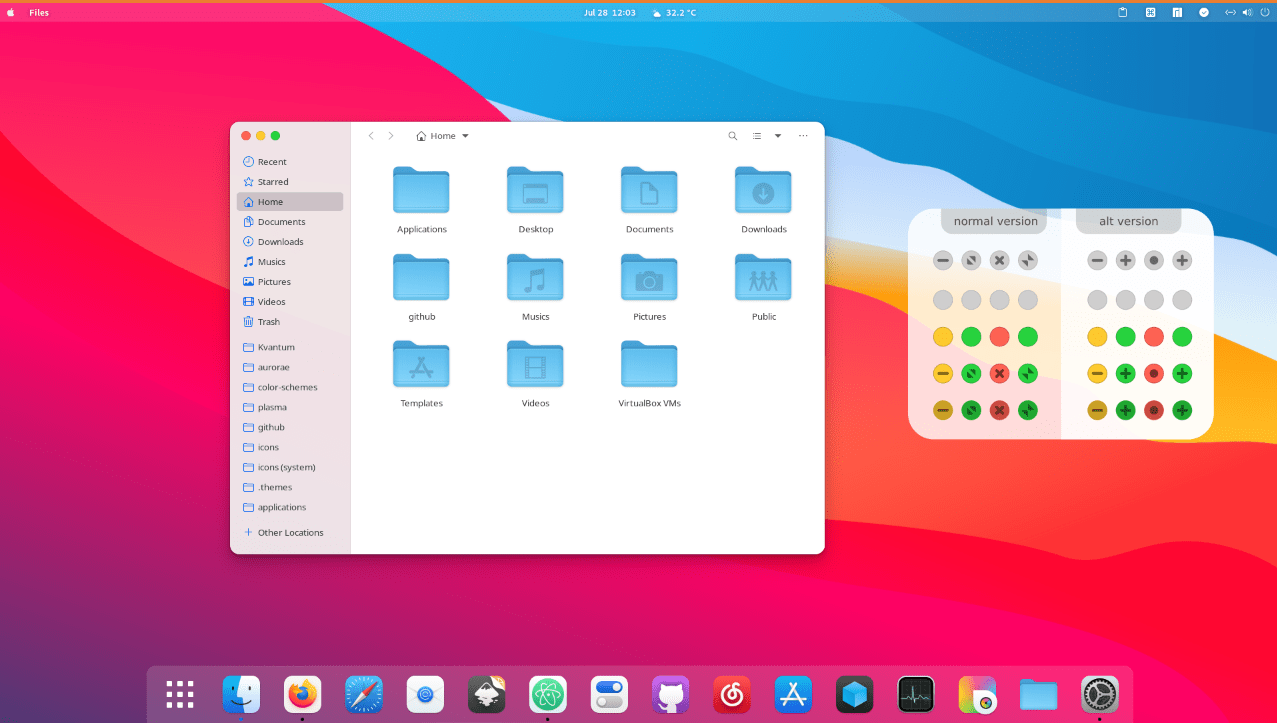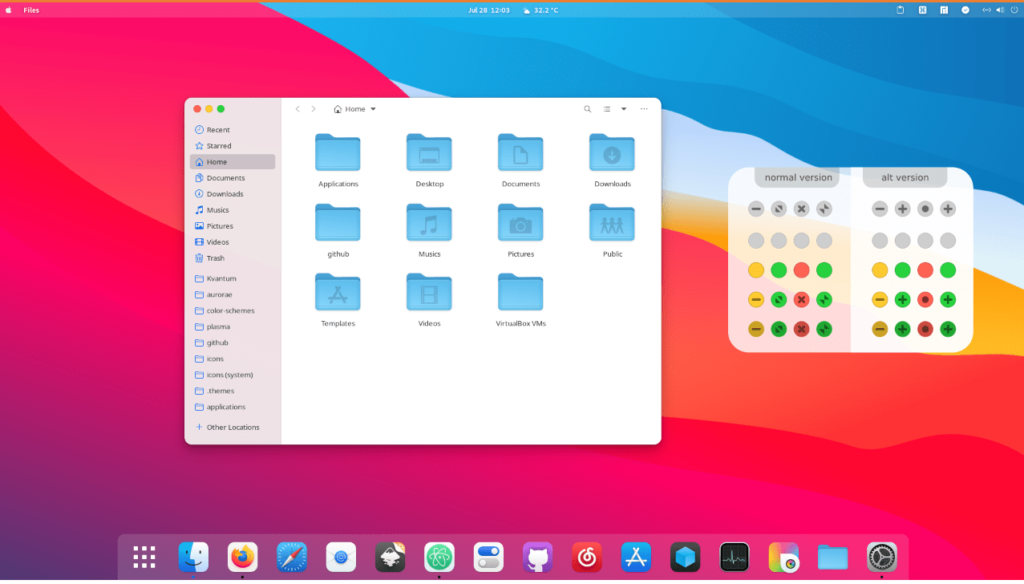 3. Ultimate Dark
Ultimate Dark is for users who love dark themes and has various shades of black, which is also a comfort for your eyes. It looks solid, and the desktop never looked better with a touch of Windows-like UI on Linux.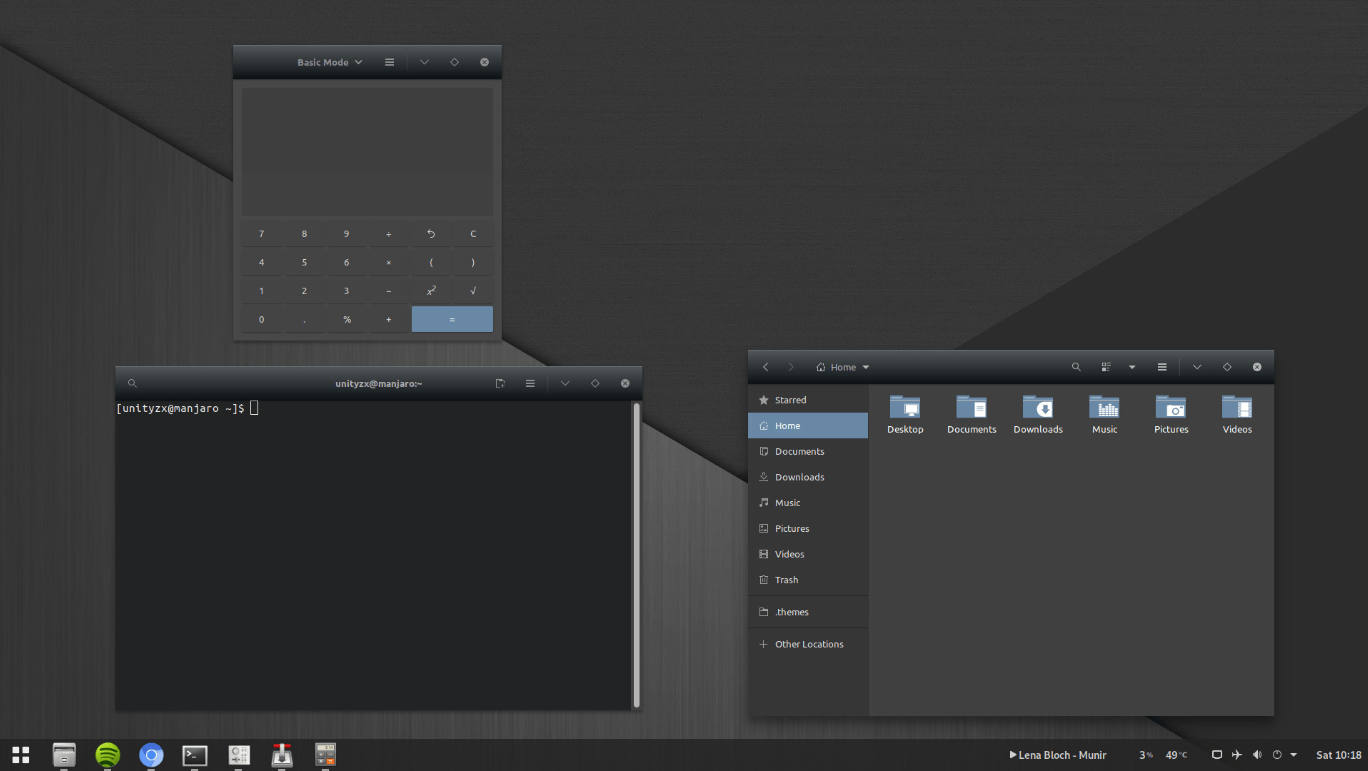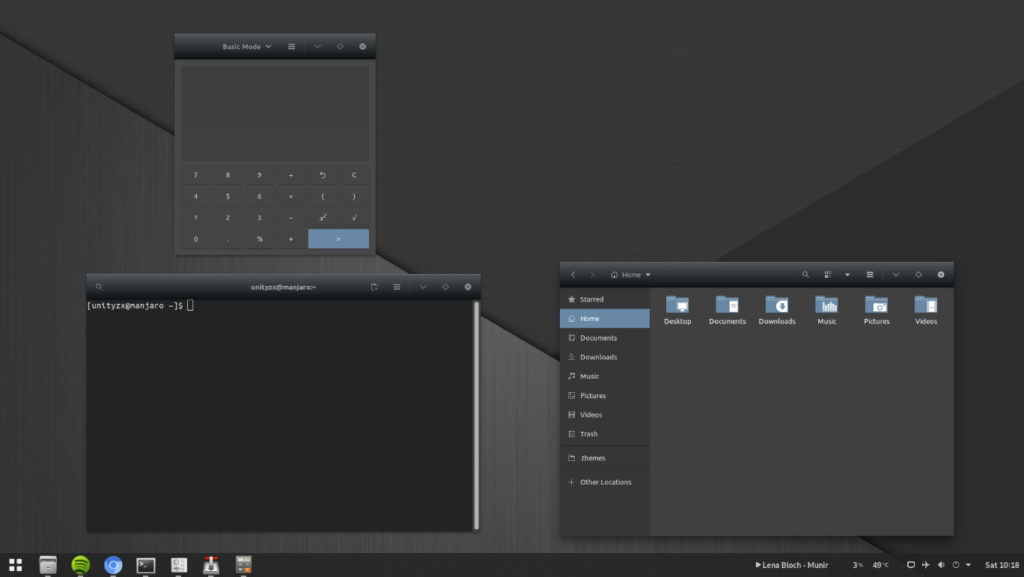 4. Yaru Colors
Yaru Colors may feel like the default theme of Ubuntu 20.04 LTS, but it lets you choose colors from a wide range for your system, and you can also change the colors of folders using it.


5. Flat Remix
Flat Remix is a dark theme with vibrant colors, which looks good enough to make it into our list, and I recommend that users who like the dark theme try it for once at least because they'll love it.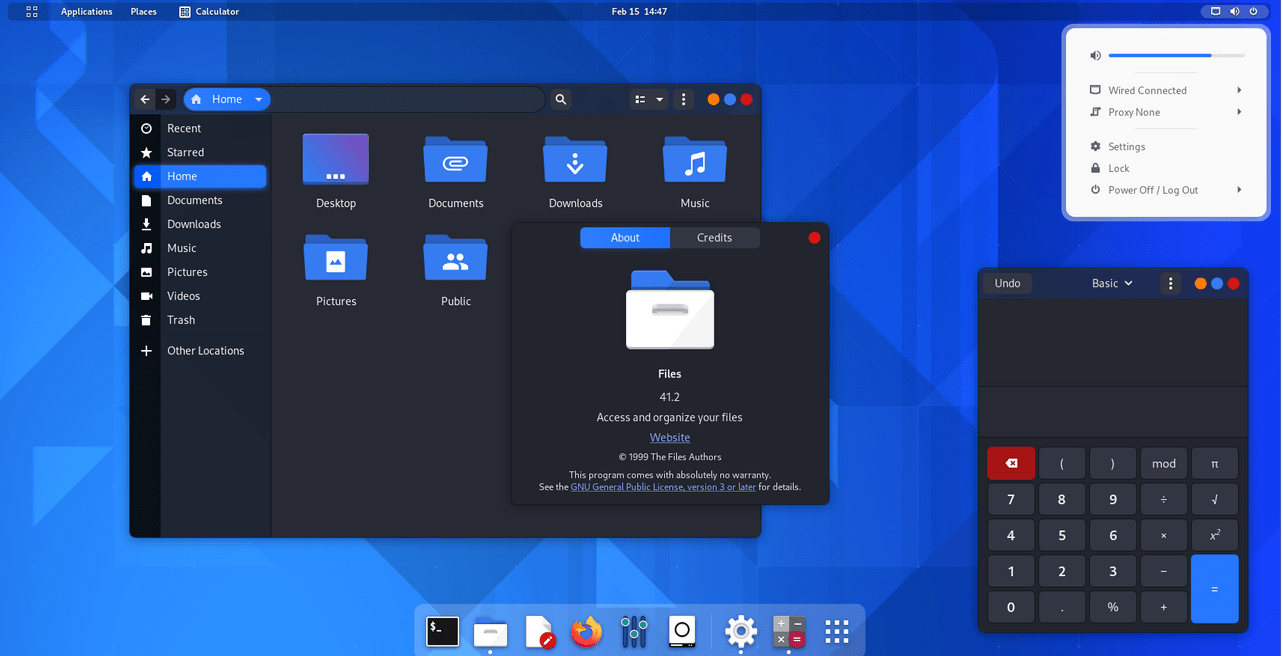 6. Paper 
Paper came out in 2014, but it still looks solid in its icon pack; now, it has evolved into a good theme and made it into our list, but there is still room for improvement in the color scheme.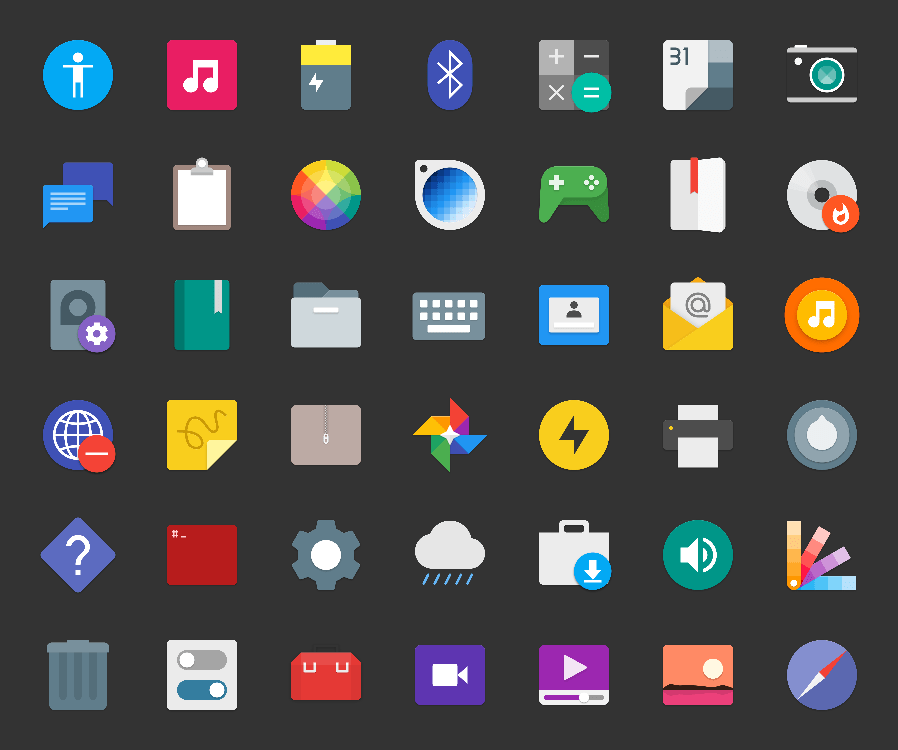 7. Ant
Ant theme feels like I'm using macOS, but it only uses the colors of the button with a dark theme and rich colors. It lets the user choose between the three themes, which is impressive.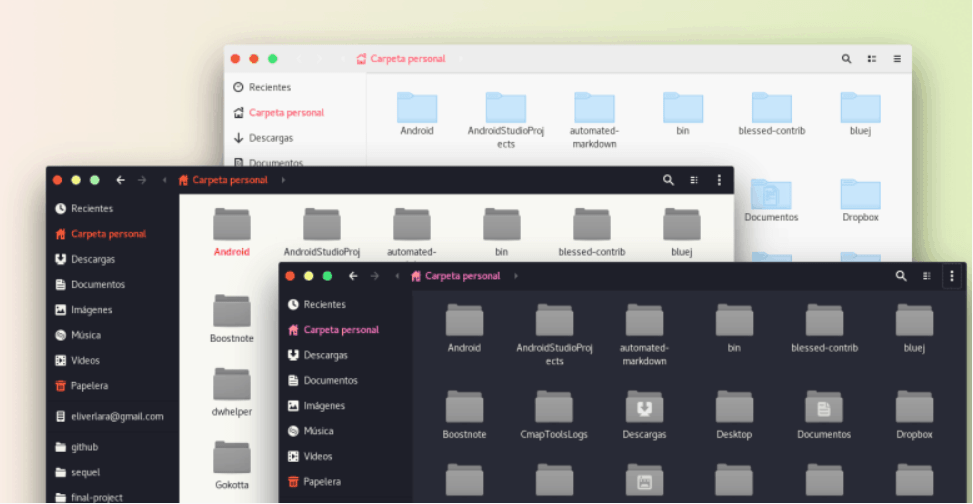 8. Prof-Gnome-theme
If you're a fan of dark themes without pitch-black colors, then prof-gnome-theme is what you need because of its beautiful dark-gray colors with a touch of macOS, and it is, perhaps, the best version of dark themes out there.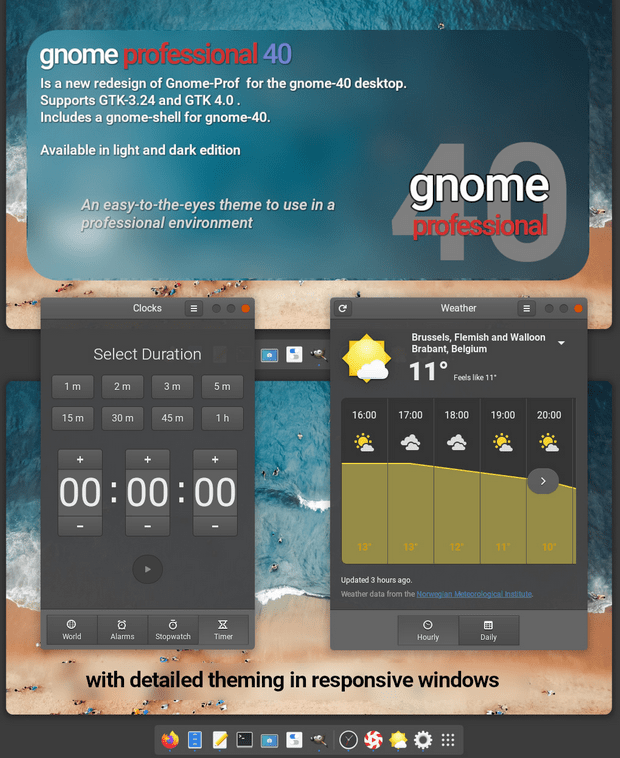 9. Cloudy
Cloudy is a theme created for a comfortable look with a fantastic cloudy sky-like material design. It has gray and blue colored themes that come with light and dark variants.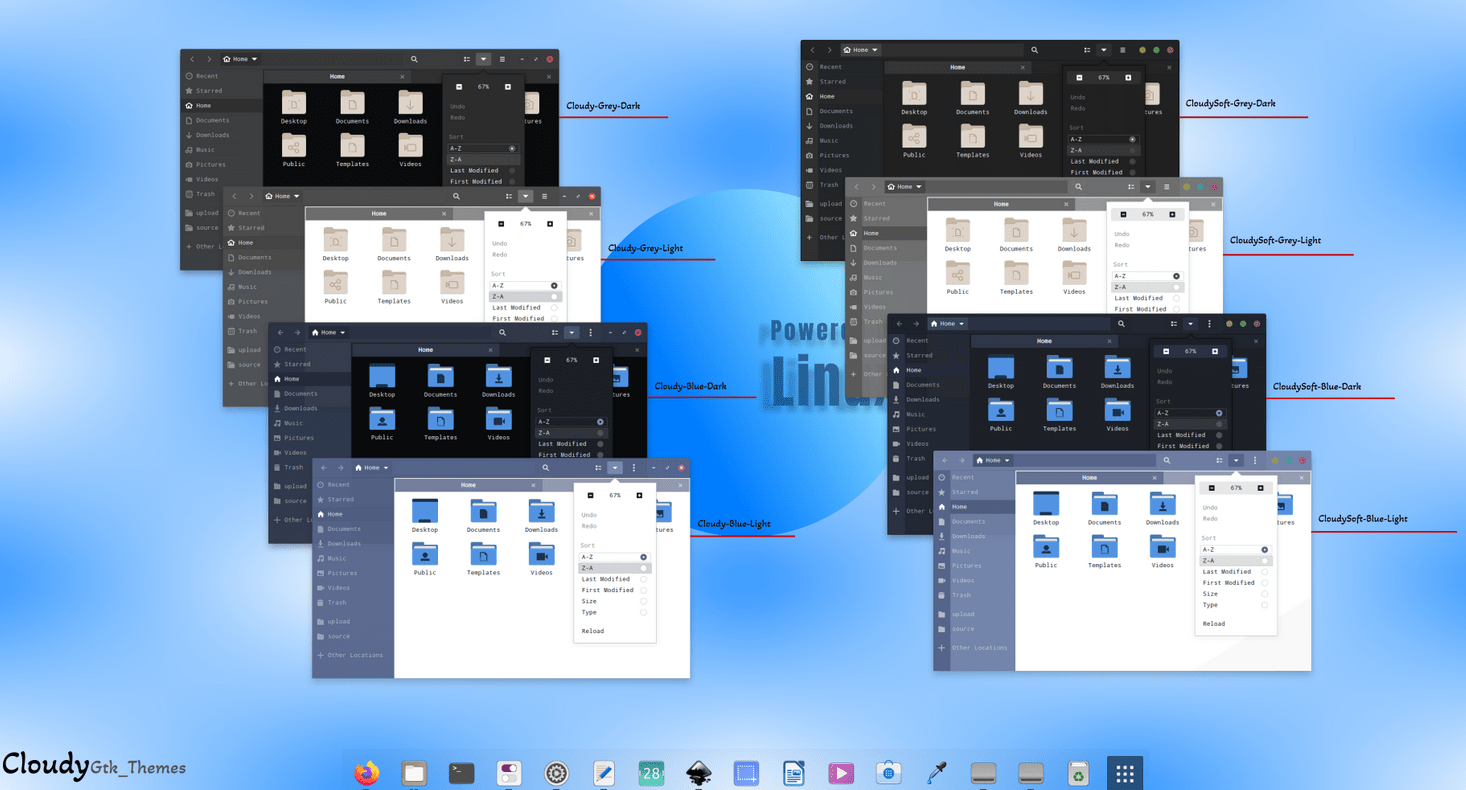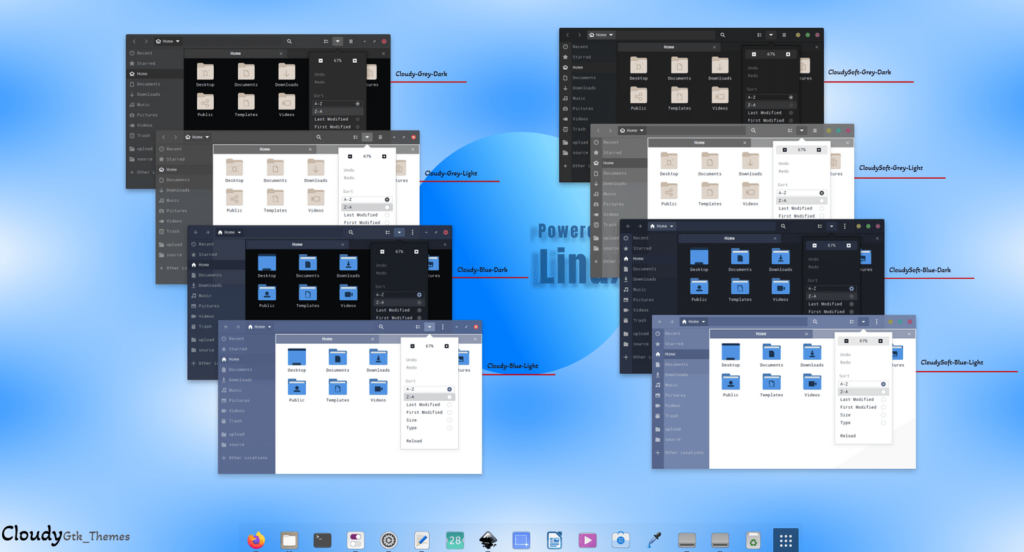 10. Nordic
Nordic is a beautiful theme with excellent colors that make the dark theme look even more attractive. It brings life to your system's icons and buttons but lacks a light theme.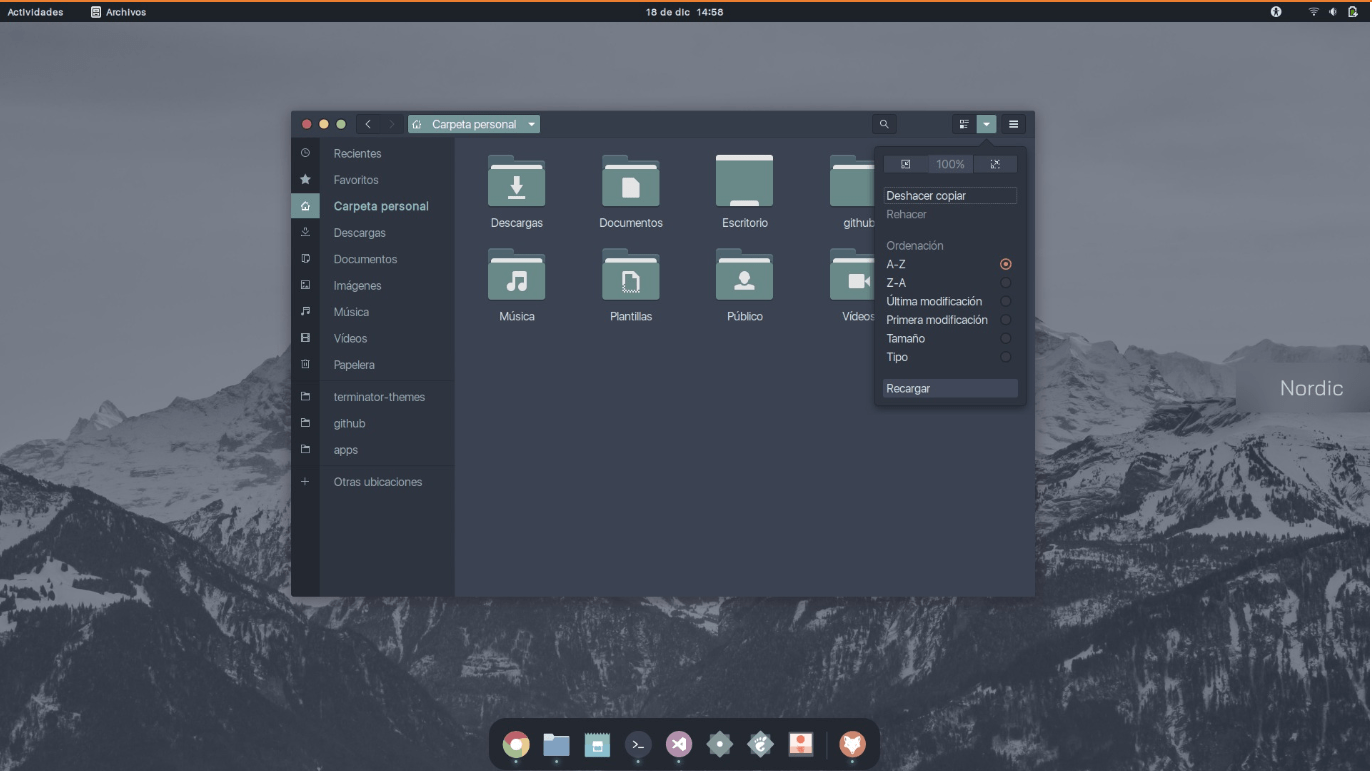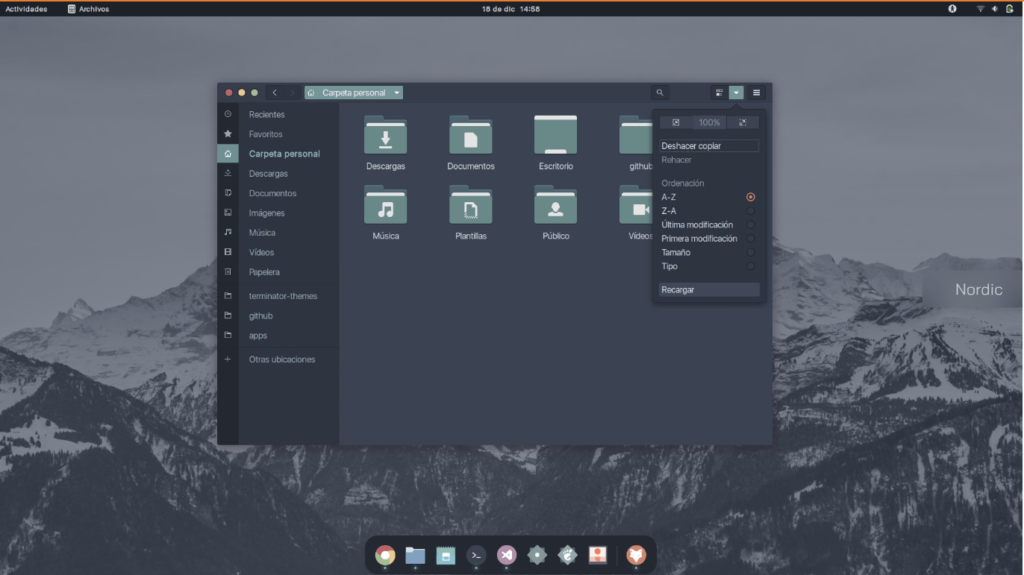 11. Desert
Desert is a theme created by mixing light and soothing colors that provides the desktop with a simple yet light and crisp environment. It also has a dark version, but I'd prefer the light version.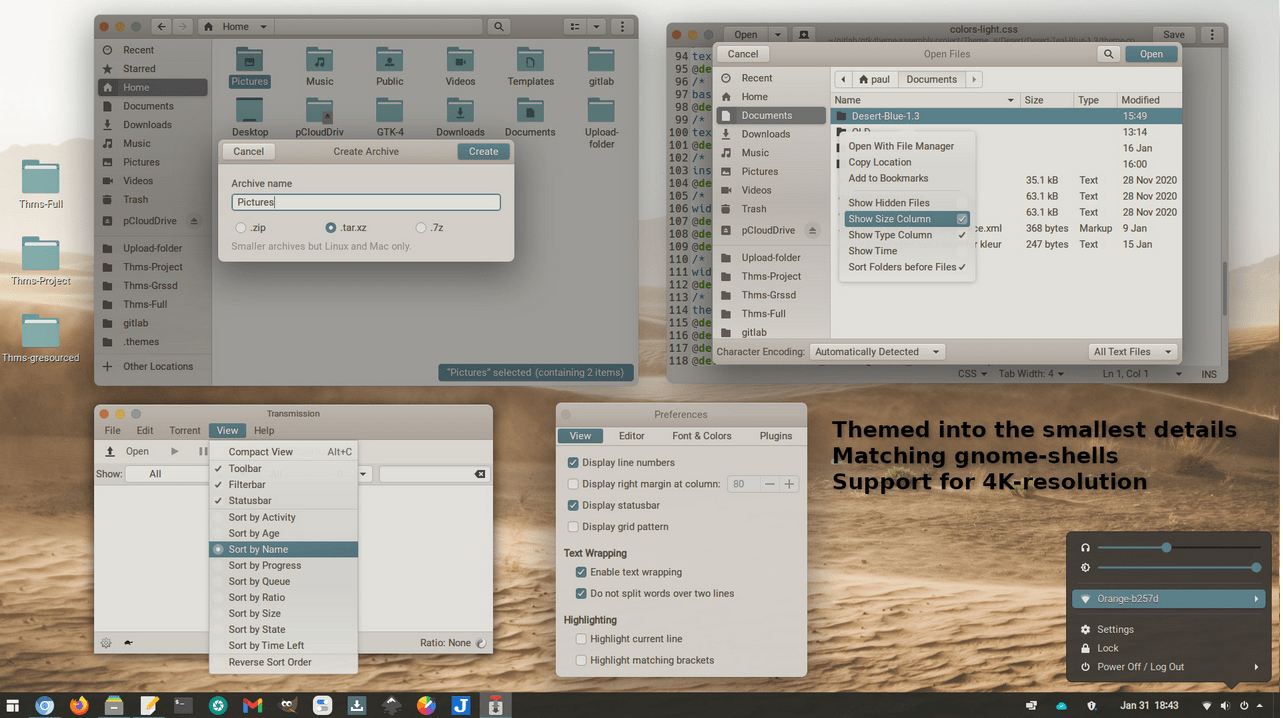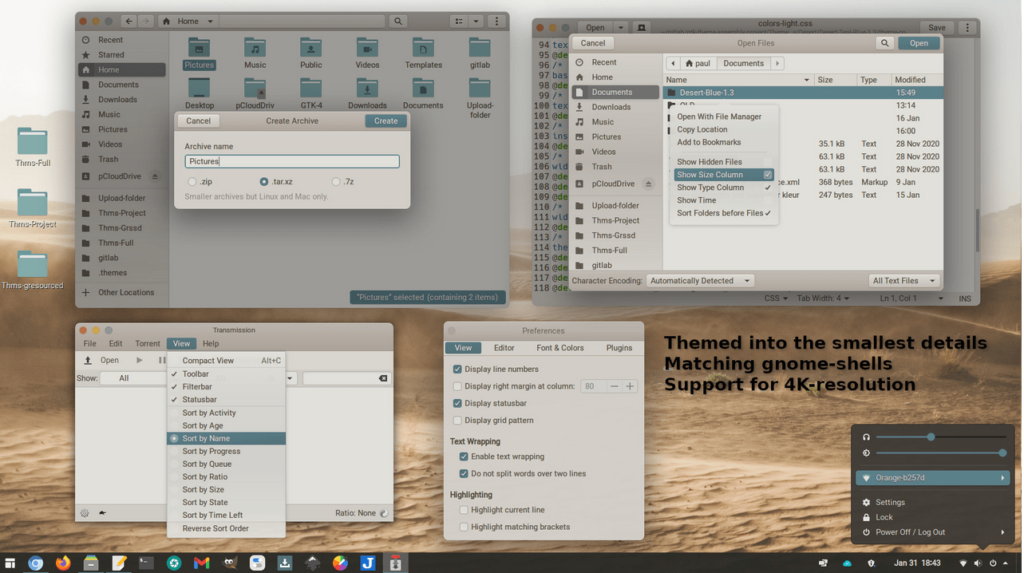 12. Fluent round
Fluent round is a unique theme that resembles macOS, but it is better with a blue-colored accent. It comes in both dark and light versions, and I'd prefer the light version because it looks more solid.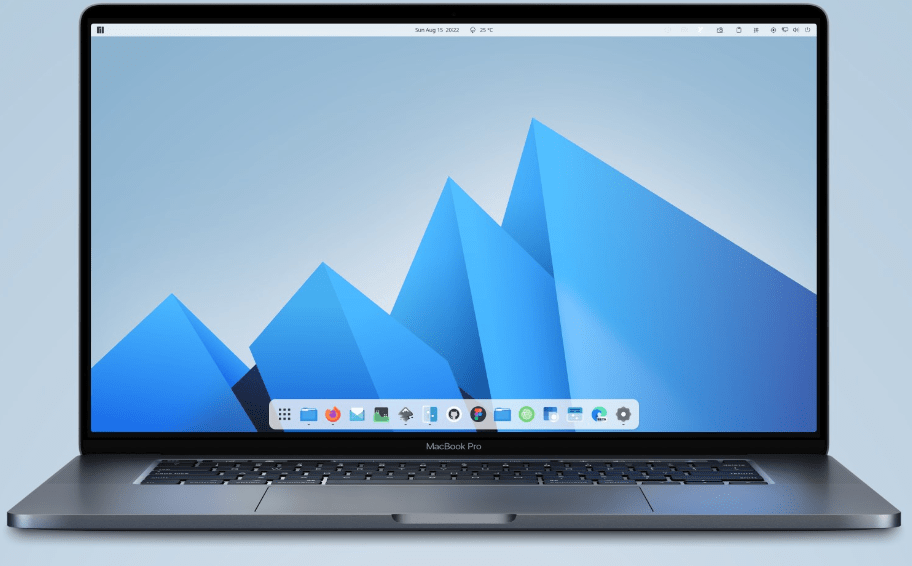 13. Sweet
Sweet is a colorful dark theme that makes everything on your desktop environment look better while giving it a modern look and highly customizable; I mean, who would let you change the color of the progress bar?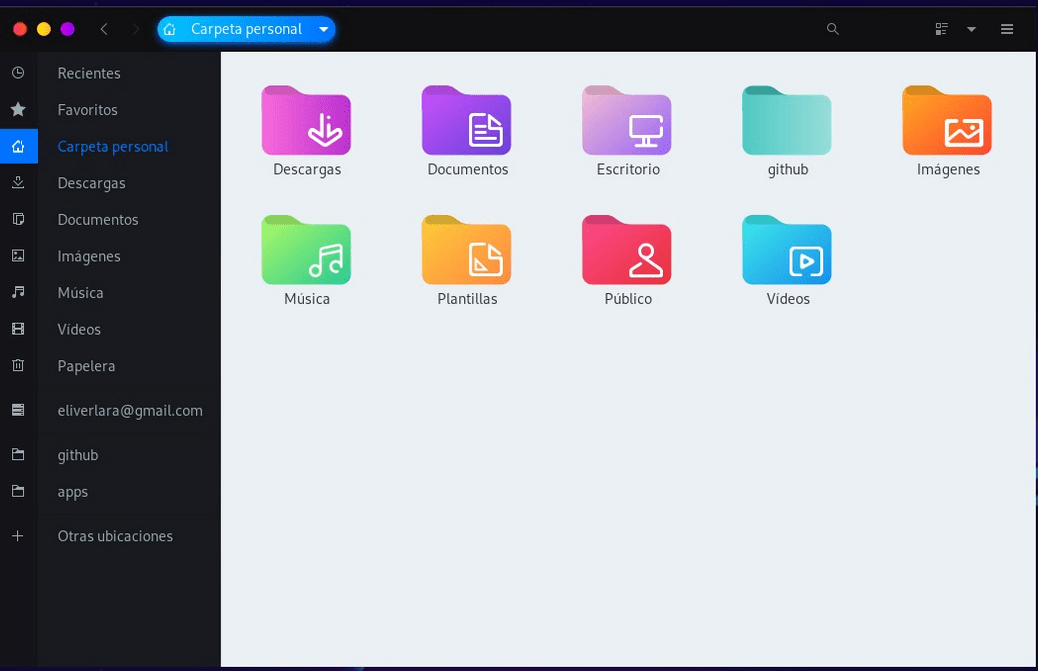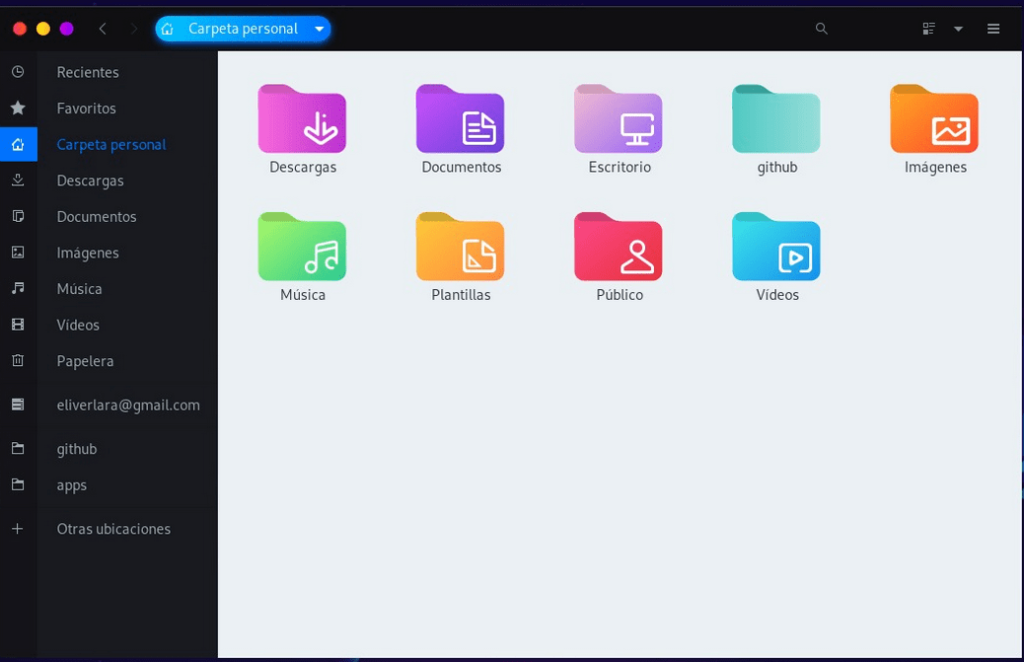 14. Juno Theme
Juno Theme looks stunning and perhaps the best with the dark background. It feels like heaven for coders because of its dark theme, which blends well with any code editor, and it was developed as inspired by Visual Studio Code.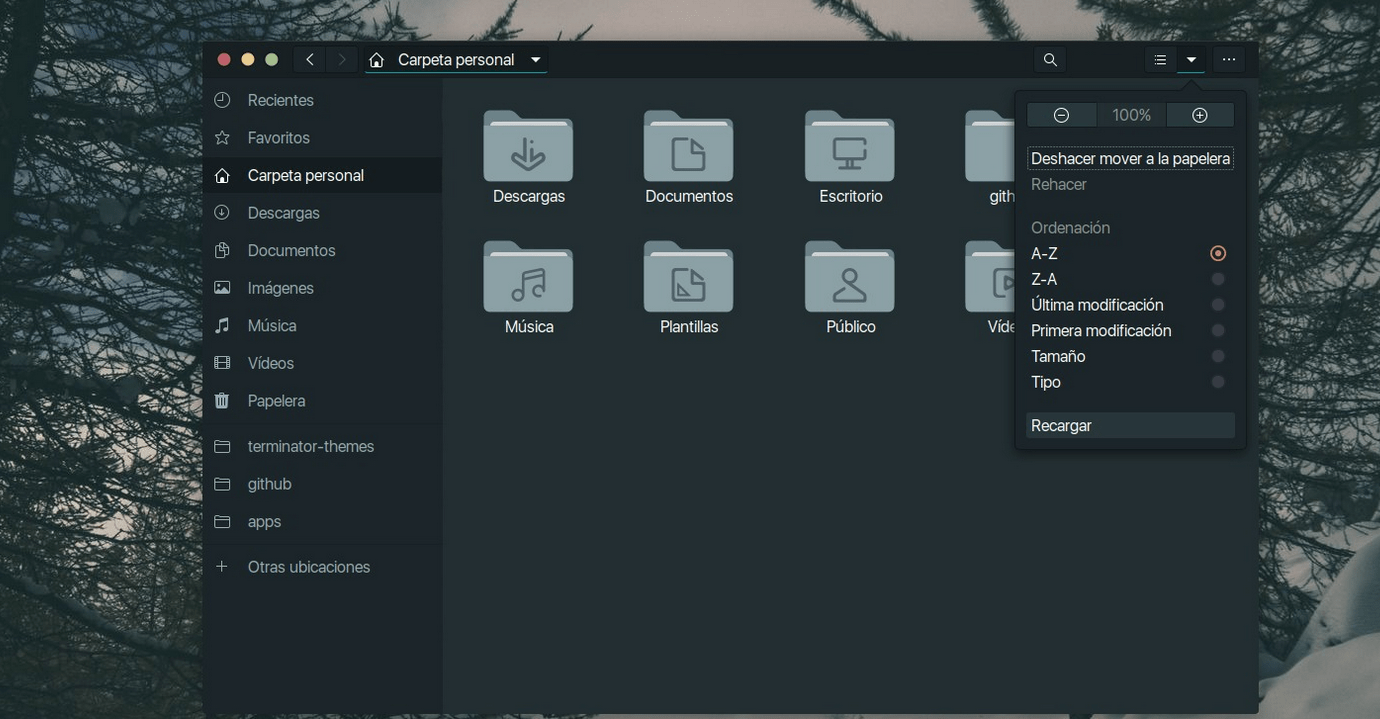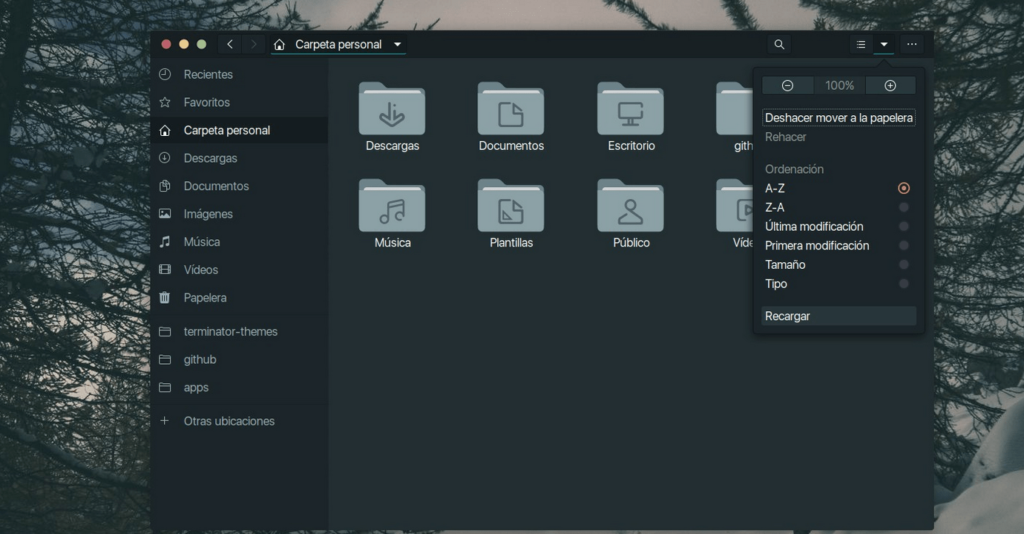 15. Solarized Colorpack
If you are fond of contrasting themes, then Solarized Colorpack is what you should use because of its neat choices of colors from 7 different variants, and as a result, the desktop looks quite interesting.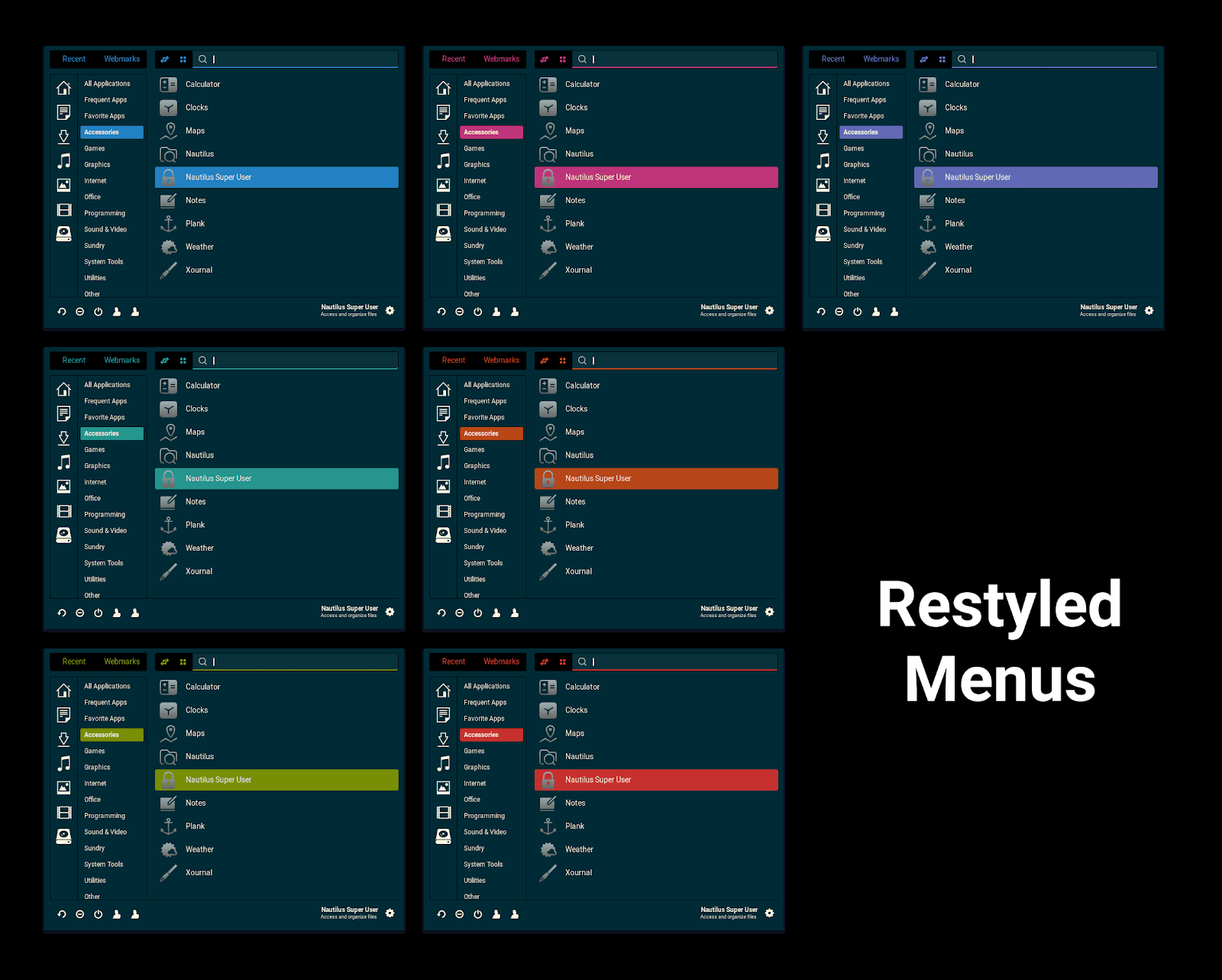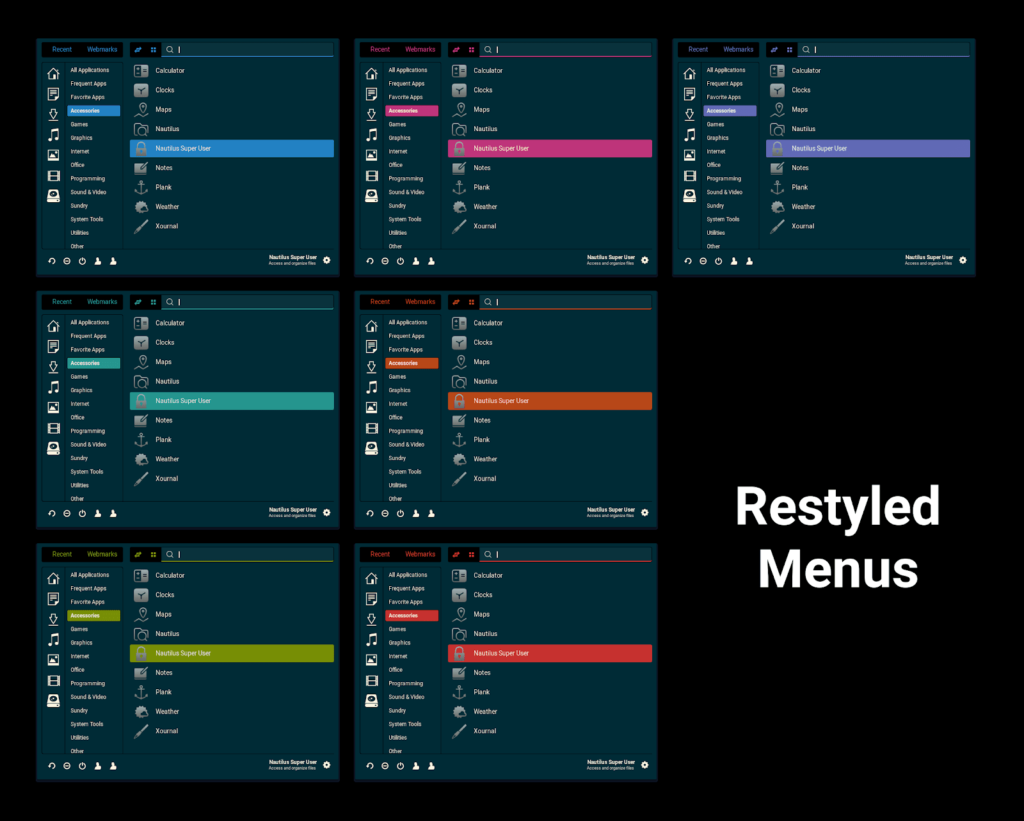 16. Vimix
Vimix should be your number one choice if you are into colors like red, yellow, and green under a dark theme. It provides a modern look for your desktop environment and is easy on the eyes.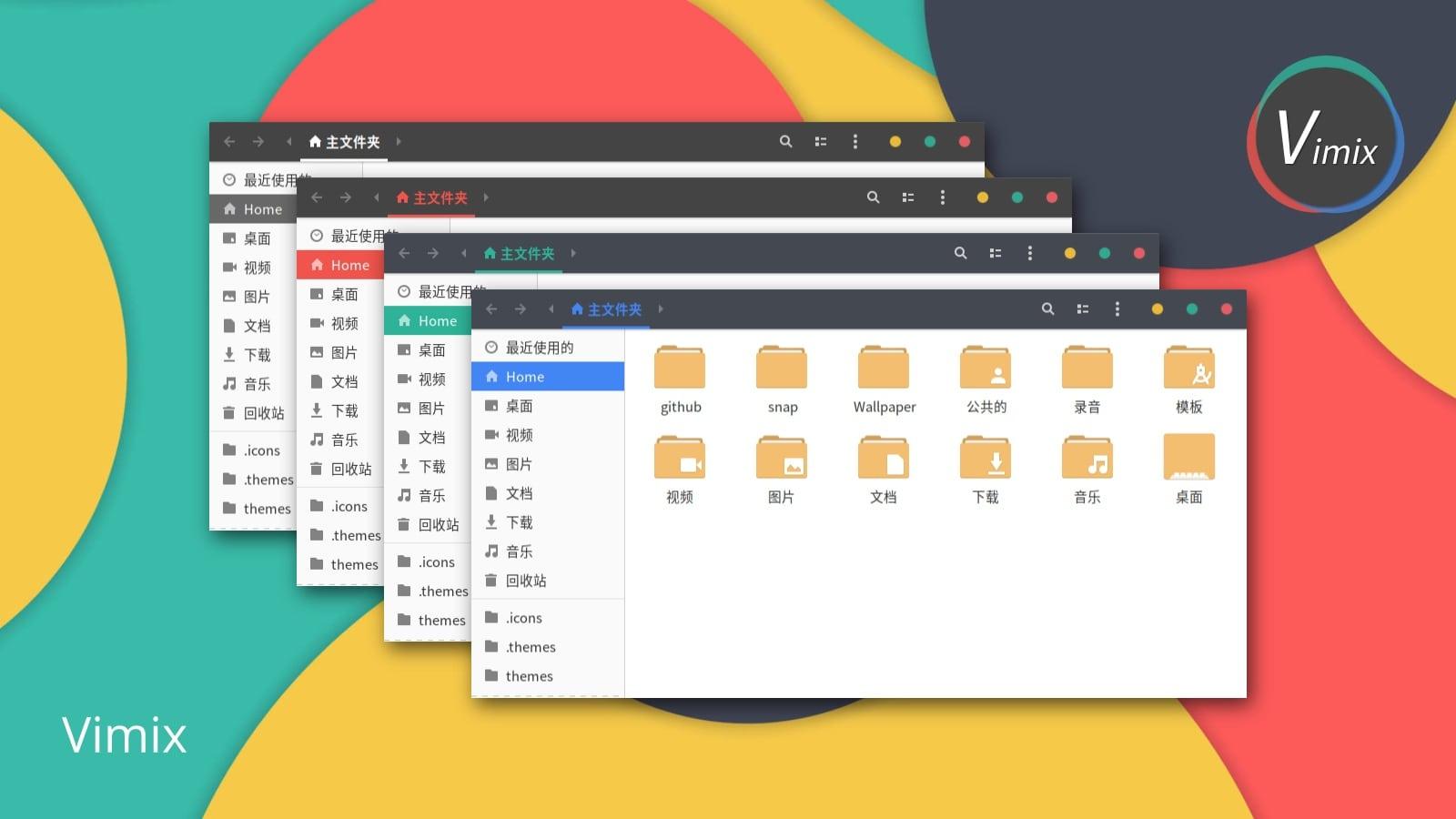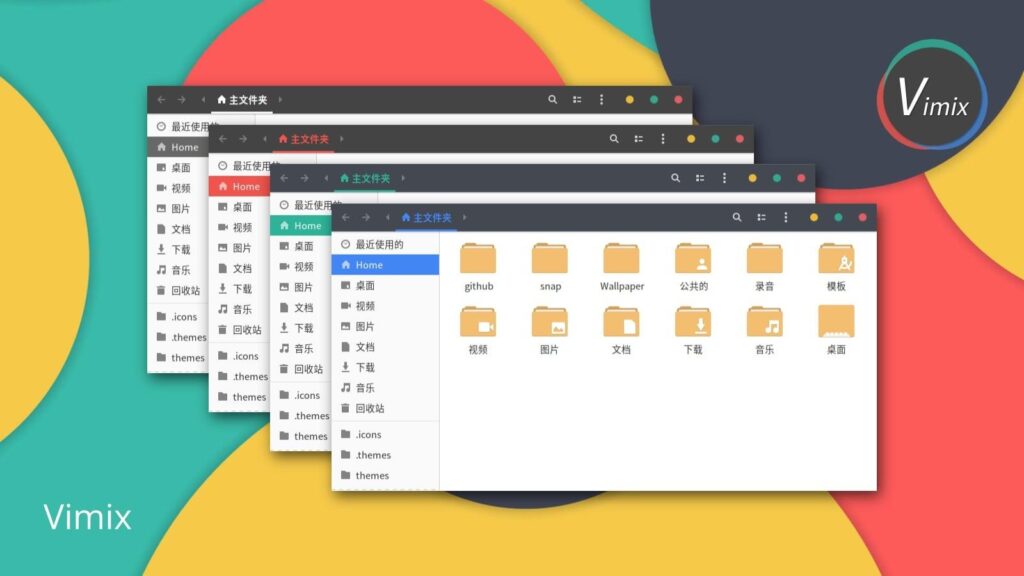 17. Material Black Frost
Material Black Frost is specially crafted for materialistic design lovers, and there is only one-color option to choose from, which can be a drawback, but it still looks good enough to be on our list. The icons are fantastic too.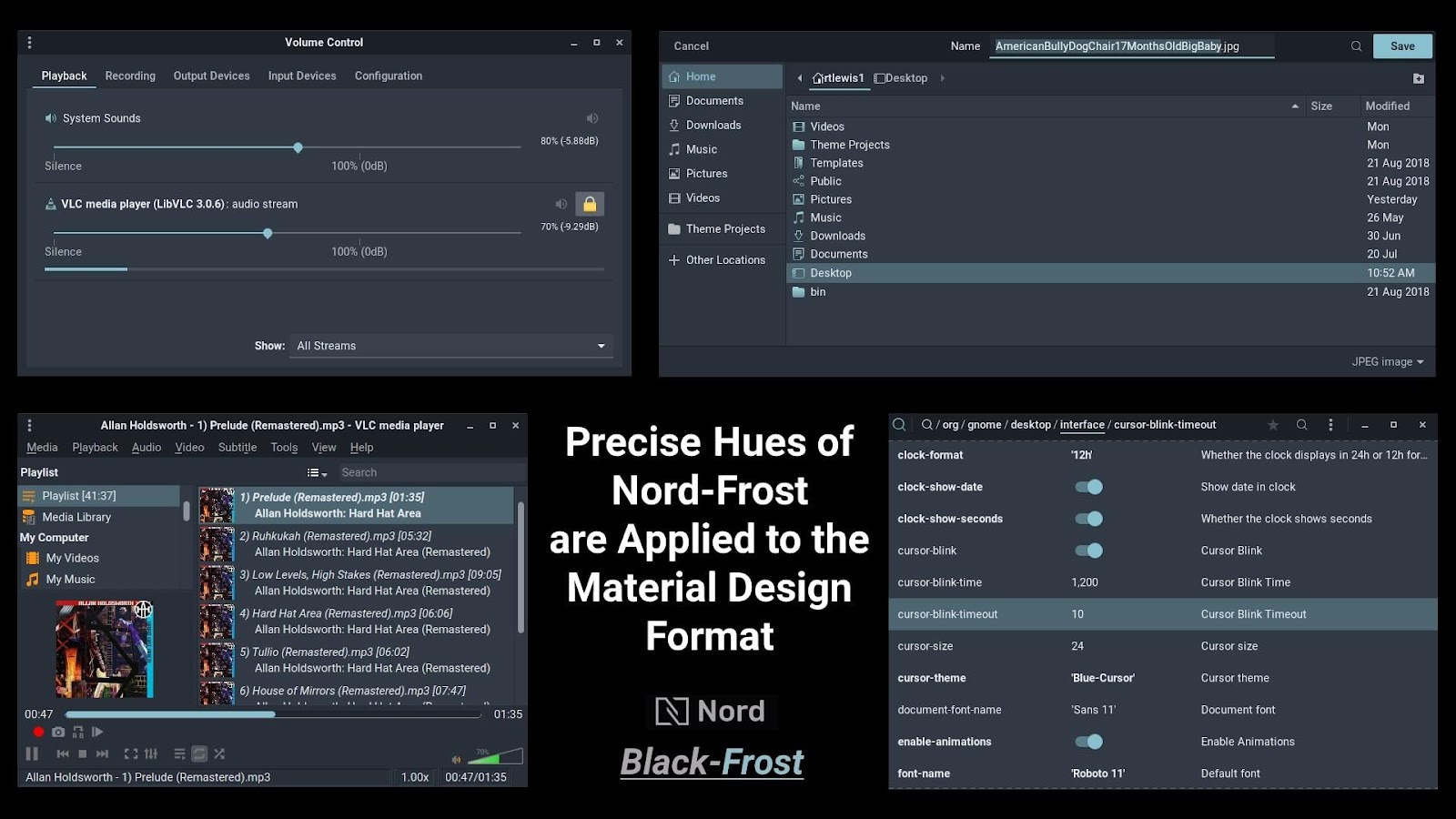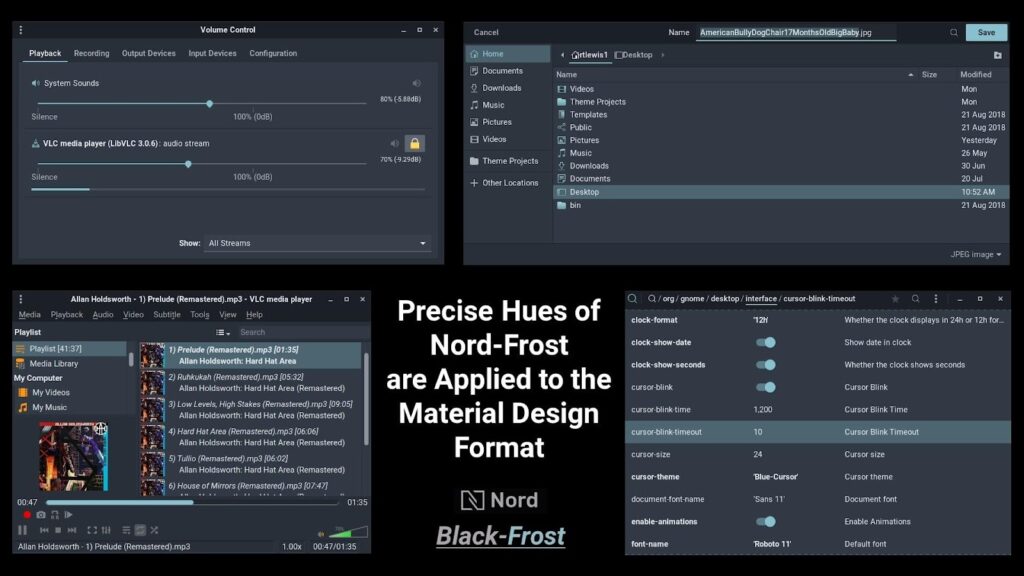 18. Aurora Nuevo
Soft colors and a clean interface are the things that are craved by many, and Aurora Nuevo is a theme that has both. It comes with various colors to choose from, and guess what? Almost all of them look stunning in that simple design.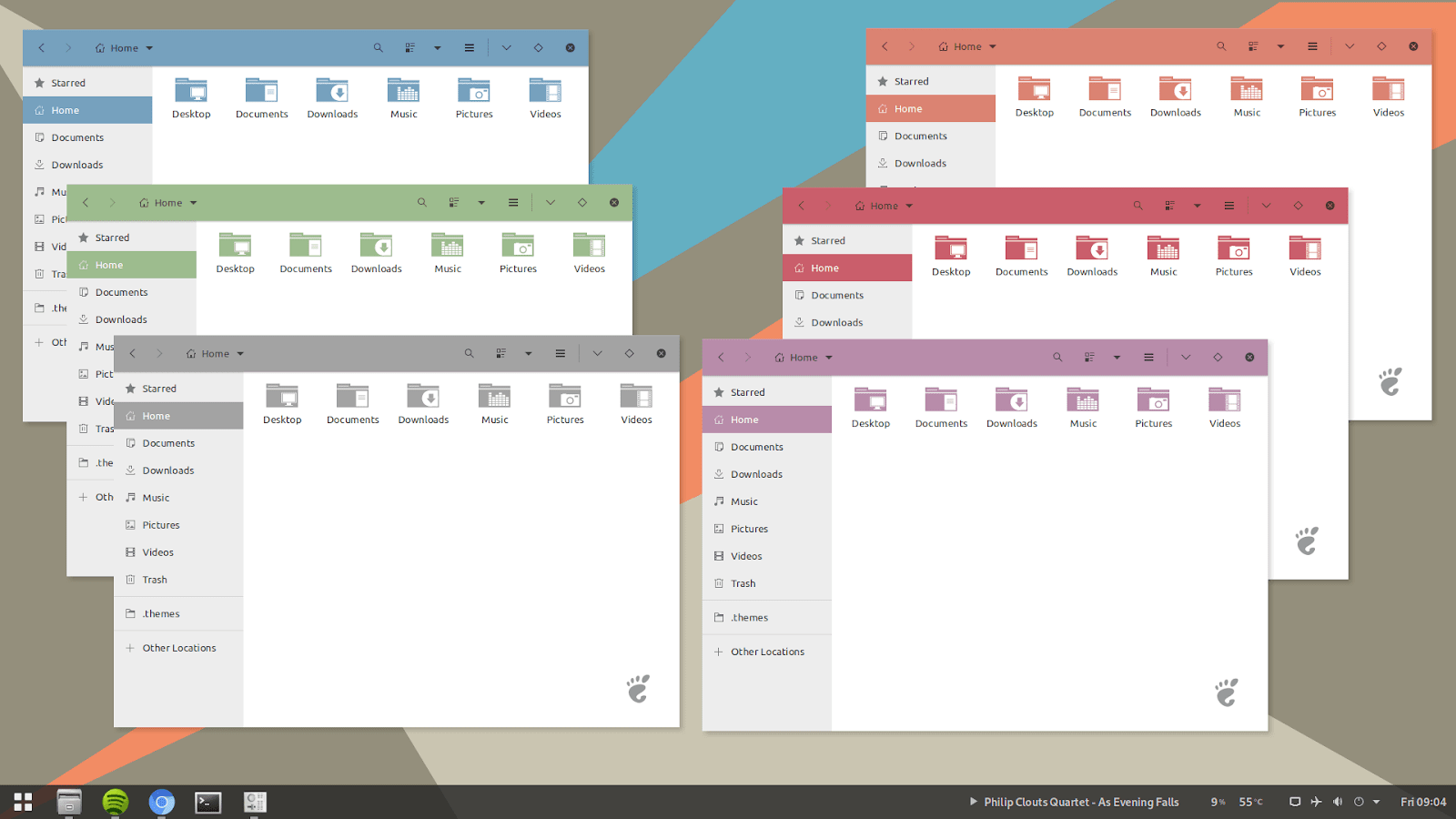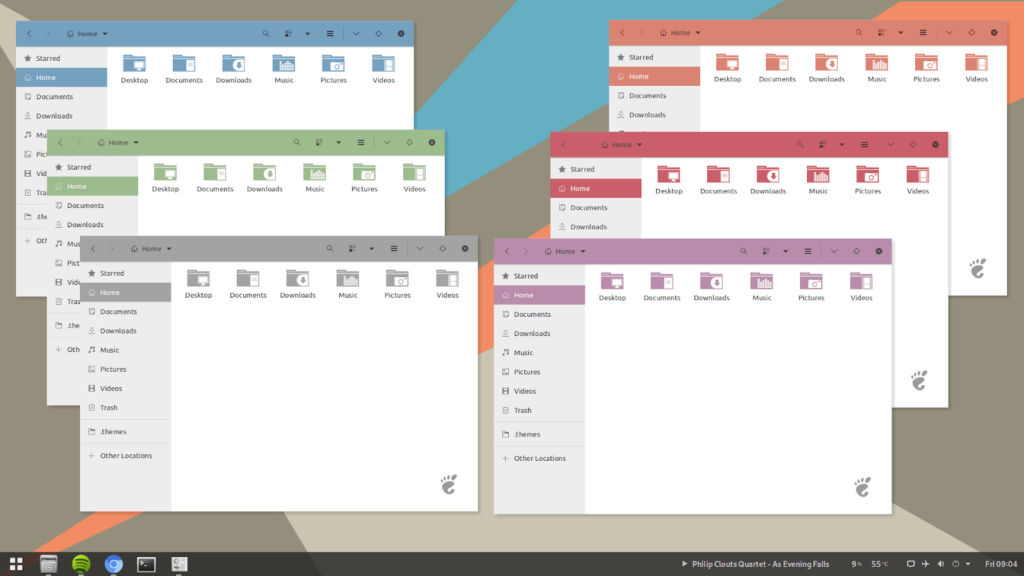 We have covered 18 best GTK themes for Linux Distributions.
Conclusion
The default themes on Ubuntu or other Linux distributions can be boring sometimes, so the users tend to find a better one for their desktop environments which is a fuss and takes time. We bring you the top GTK themes for Linux and other Linux distributions.