"Grammarly" is an open-source, easy-to-use, and freely accessible writing assistant. It identifies grammatical errors, sentence structure, punctuation, and many more. Google Docs facilitates its users by adding third-party software as an extension, such as "Grammarly". Therefore, the purpose of this guide is to provide a detailed explanation of how to add "Grammarly" in Google Docs.
The step-by-step guidelines are discussed here to add Grammarly in Google Docs.
How to Add Grammarly in Google Docs?
The third-party extension "Grammarly" facilitates the users by auto-detecting the mistakes from the whole document. Moreover, it provides solutions and suggestions to enhance the quality of the entire document. For this purpose, an existing document is carried out to add a "Grammarly" extension in Google Docs.
In this scenario, the browser "Chrome" is utilized to accomplish the task of adding the "Grammarly" extension. For instance, type "Grammarly extension for chrome" in the search box of Google and select the link that is associated with the "webstore" as can be seen in the below screenshot.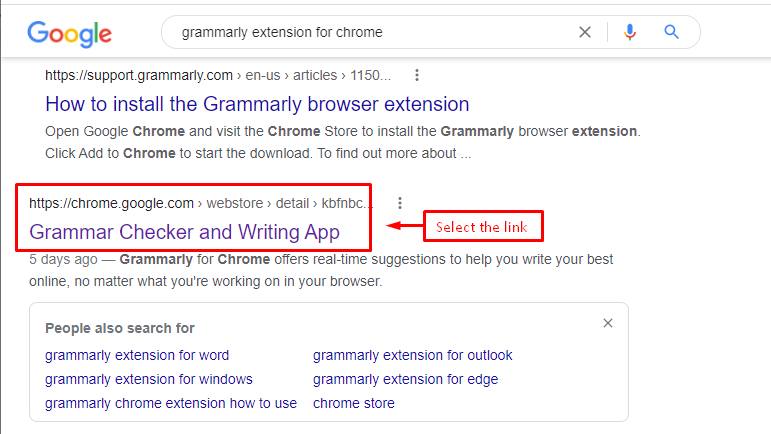 Clicking on the link will navigate you to the "Grammarly" extension in the "chrome web store". In this window, hit the "Add to Chrome" button as seen below.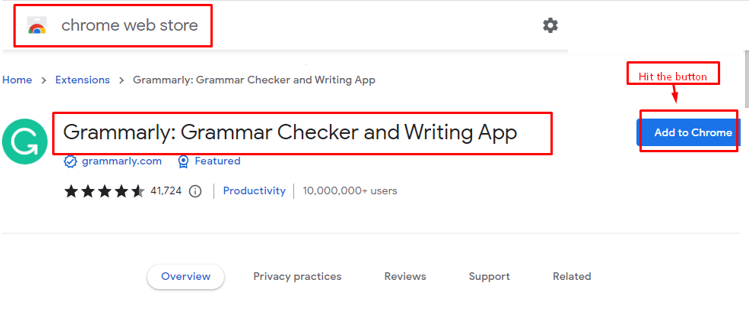 After that, a pop-up window is raised to confirm the installation of the "Grammarly" extension. Choose the "Add extension" button for confirmation.

Finally, the "Grammarly" extension is added to the browser. Now, the user can click the icon located at the top right corner of the window in the browser.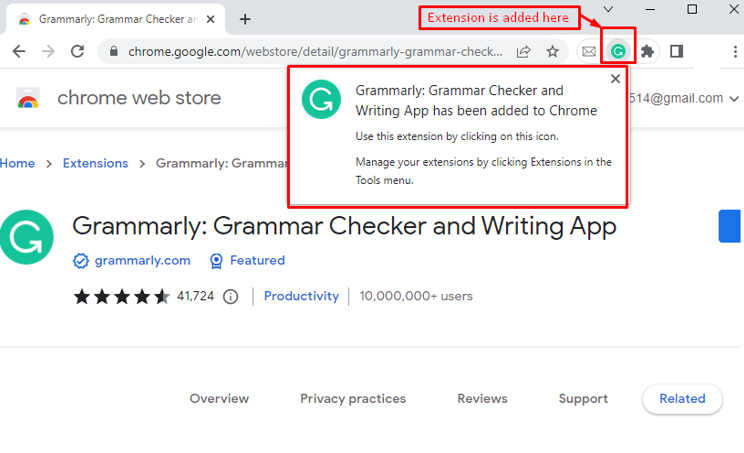 By pressing the icon, a dropdown list is displayed with various options such as "writing suggestion", "synonyms", "auto-correct spelling mistakes", and many more. Users can customize the setting of "Grammarly" as presented in the below figure.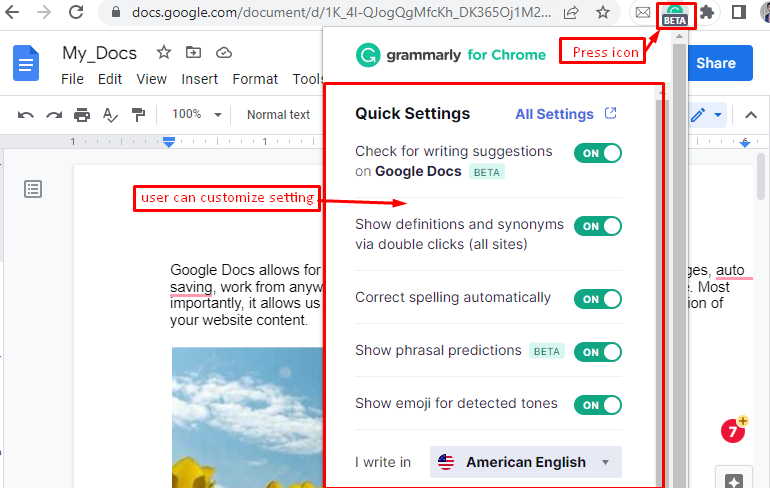 As shown in the above figure, the "Grammarly" extension has been successfully added to Google Docs. Grammarly now recognizes mistakes dynamically and provides solutions with reasons that can be verified in the figure below, such as "auto saving" to "auto-saving".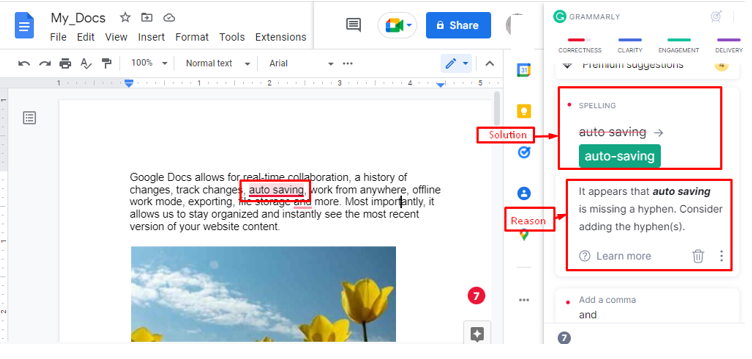 Excellent job! Now, you have experienced the procedure to add "Grammarly" in Google Docs.
Conclusion
Google Docs allows users to add third-party software "Grammarly" from "webstore" in the existing document. It finds out mistakes dynamically in the entire document by clicking the "Grammarly" icon at the top right window of Google Docs. Moreover, it resolves mistakes by providing solutions and suggestions for improving the document's quality. Finally, this post has demonstrated the addition of "Grammarly" in Google Docs.