Discord bots are used to automate the server task such as welcoming the new user, assigning roles, and automating the admin's task. Mudae bot is one of the Discord bots that has become incredibly popular among anime and manga fans. It offers a unique experience where users can collect and trade their favorite characters from popular anime and manga series.
The detailed process of adding the Mudae bot on the Discord "Desktop" server will be discussed in this article but the same process can also be applied to the "mobile" application using the below outline. 
How to Add Mudae Discord Bot to Your Server
You can add the Mudae Discord bot to your server by following the below steps.
Step 1: Access Mudae Bot
First, access the Mudae bot from the top.gg website either on a desktop or a mobile browser and click on the "Invite" button: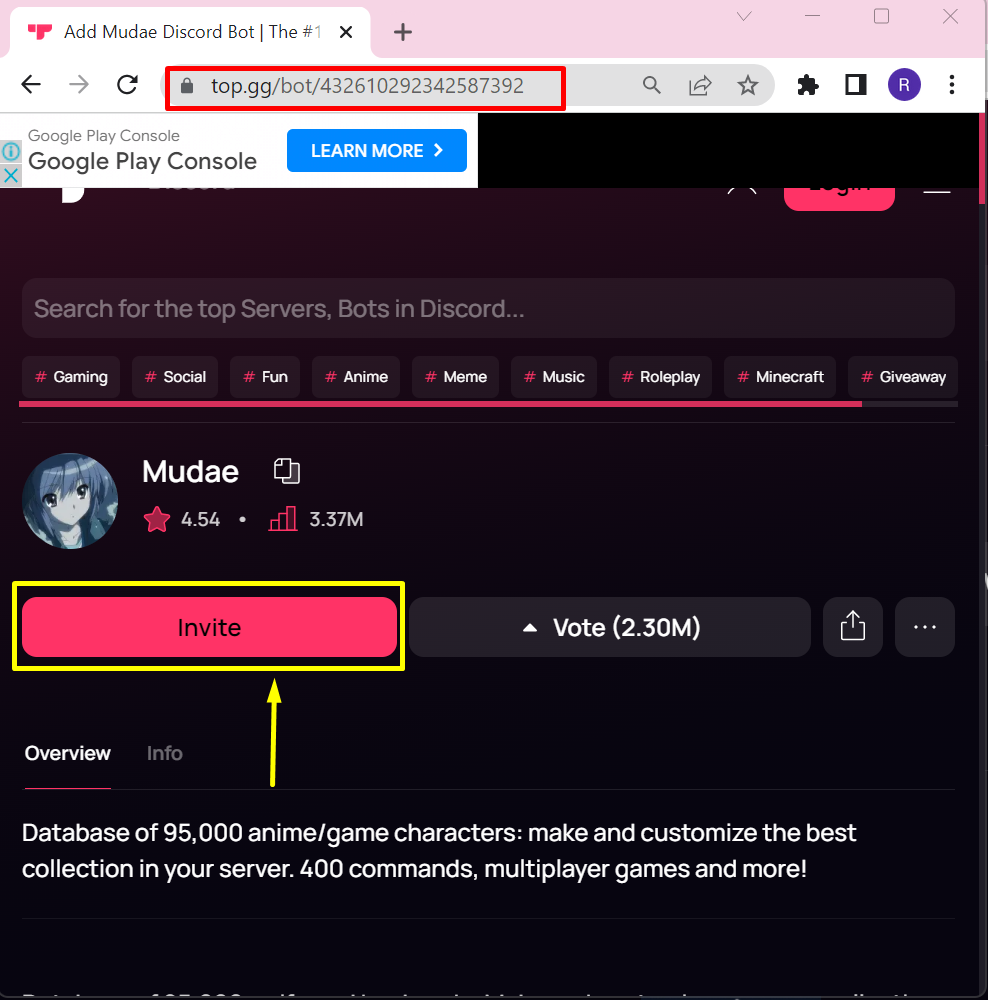 Step 2: Add Mudae Bot to Your Server
After that, select the server's name from the "ADD TO SERVER" drop-down list and hit the "Continue" button: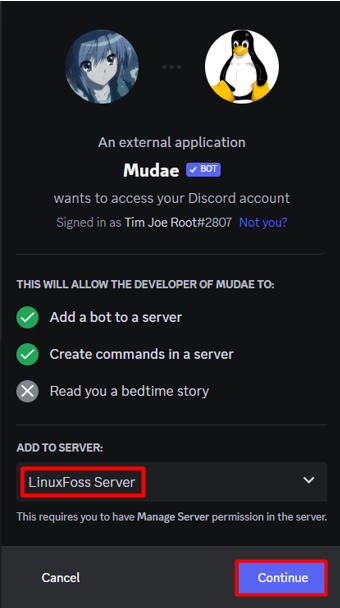 Next, it will ask for the permission that you want to give to this bot by checking the boxes and then clicking on the "Authorize" button: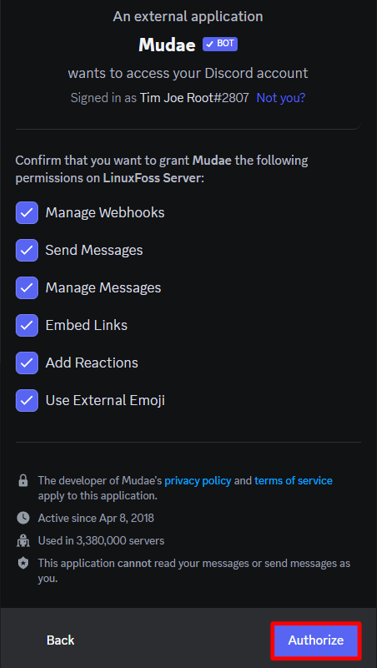 Upon doing so, the bot will be added to the server and you will receive the message as shown below: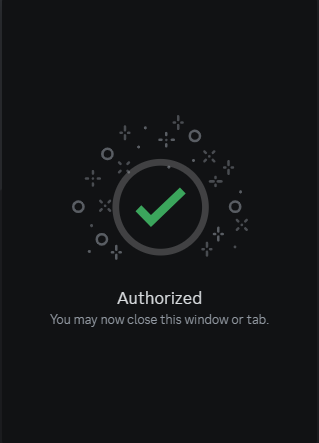 You can verify if the Mudae bot has been added or not in your desired server by accessing your Discord account: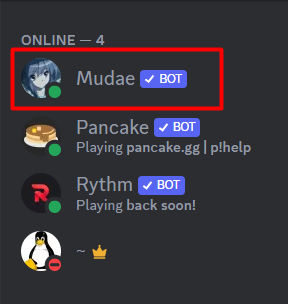 The output indicates that we have successfully added the Mudae Discord bot to the server.
Key Features of Mudae Discord Bot
Some of the key features of the Mudae Discord bot are discussed below.
Waifu collector
The waifu collector feature allows players to collect their favorite anime or manga characters with unique traits and can be customized to suit the player's preferences.
Gacha Simulator
The Gacha simulator is a popular feature of the Mudae Discord Bot to roll characters and items, similar to traditional Gacha games.
Pokecord Alternative
For those who enjoyed playing Pokecord, Mudae Discord Bot provides a similar experience with its own Pokemon collector feature. Players can collect, trade, and battle with their favorite Pokemon.
Roll Games
Mudae Discord Bot provides various roll games, such as roulette and slots, which players can play to win prizes.
You can get more detail by visiting this link for more information regarding the Mudae Discord bot.
Conclusion
The Mudae Discord Bot is an excellent addition to any Discord server that is looking to provide a unique and engaging gaming experience. To add the Mudae bot on the Discord server, first access it from the top.gg website. After that, invite it to the server using the "Invite" button, choose the server, and enable the necessary privileges for the Mudae bot. This article has discussed the method to add the Mudae Discord bot to the server.