Discord is one of the most effective communication platforms which is currently available in the market with features that cannot be found in other applications. User can create their own server or join already created servers as well to talk to the liked minded people. Bots were introduced to improve the functionality of Discord by automating tasks and providing features that were not available otherwise. One such bot is the purge bot which extends the server's functionality
This post will demonstrate:
How to Add Purge Discord Bot? 
This bot comes with only a single command as its sole purpose is to delete messages up to 100 which should not be older than 2 weeks. Follow the below steps to learn the process of adding this bot to the Discord server.
Step 1: Invite Purge Bot
To add a purge Bot on Discord, visit the top.gg website and hit the "Invite" button:
Step 2: Select Server
Now, choose the desired server using the drop-down menu and hit the "Continue" button: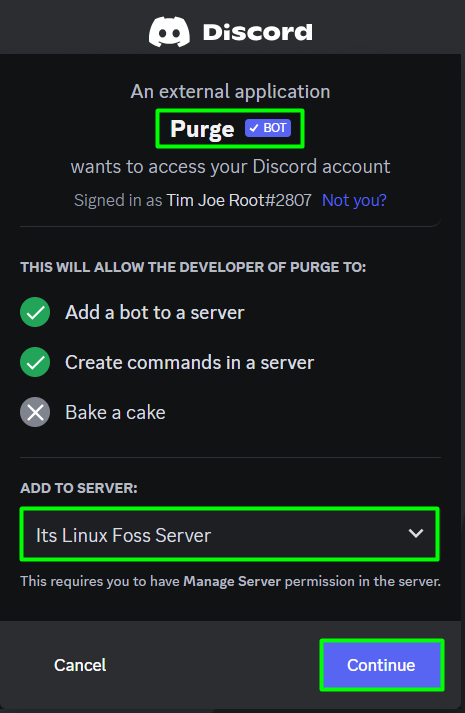 Step 3:Necessary Authorization
Next, hit the "Authorize" button after providing the relevant permissions: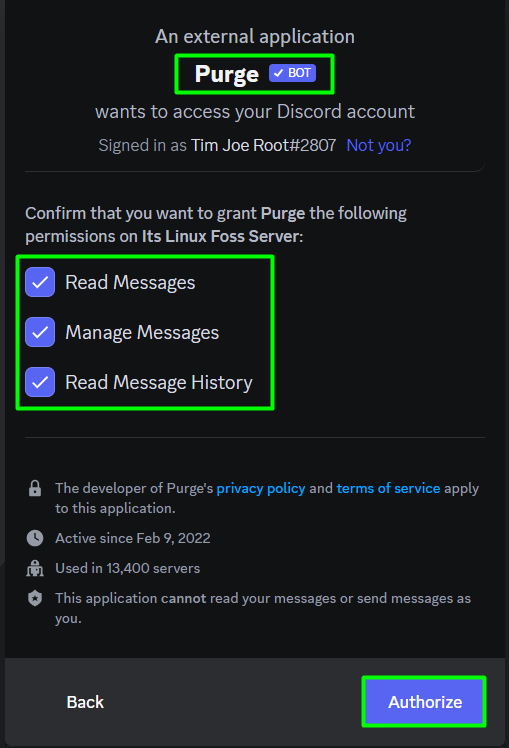 Step 4: Complete Human verification 
Lastly, mark the human verification "captcha" to complete the process of adding the purge Discord bot to the server: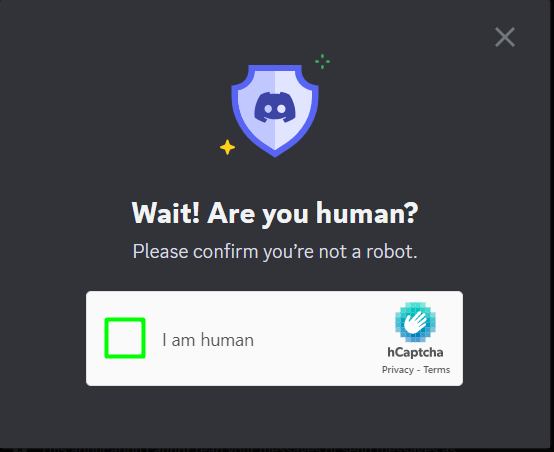 A confirmation message can be seen indicating that the purge Discord bot has been added to the server: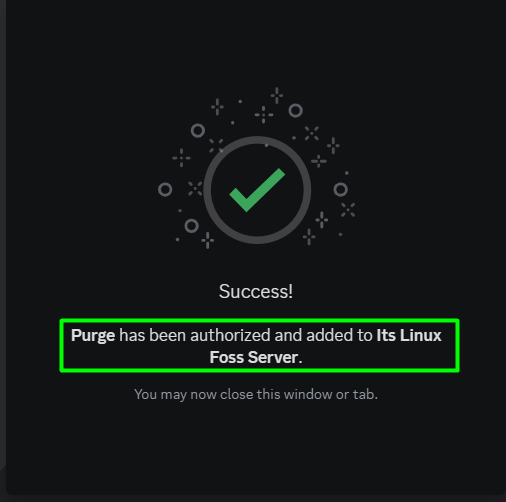 Step 5: Verifying Bot
A user will also get notified inside the selected server about the addition of the purge bot and it can also be verified by clicking on the "Member list" icon: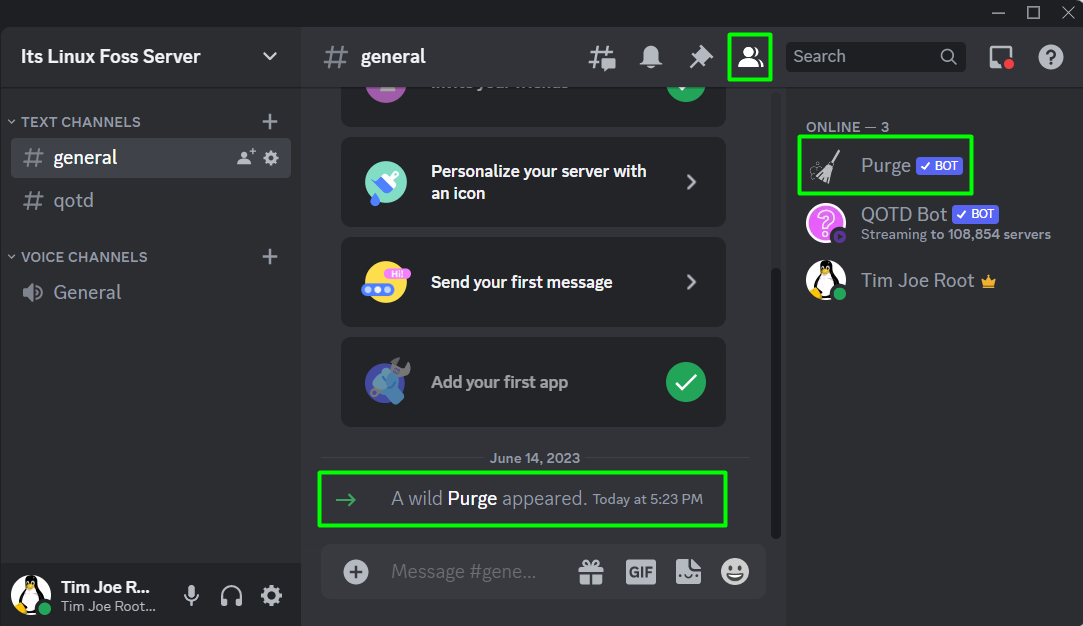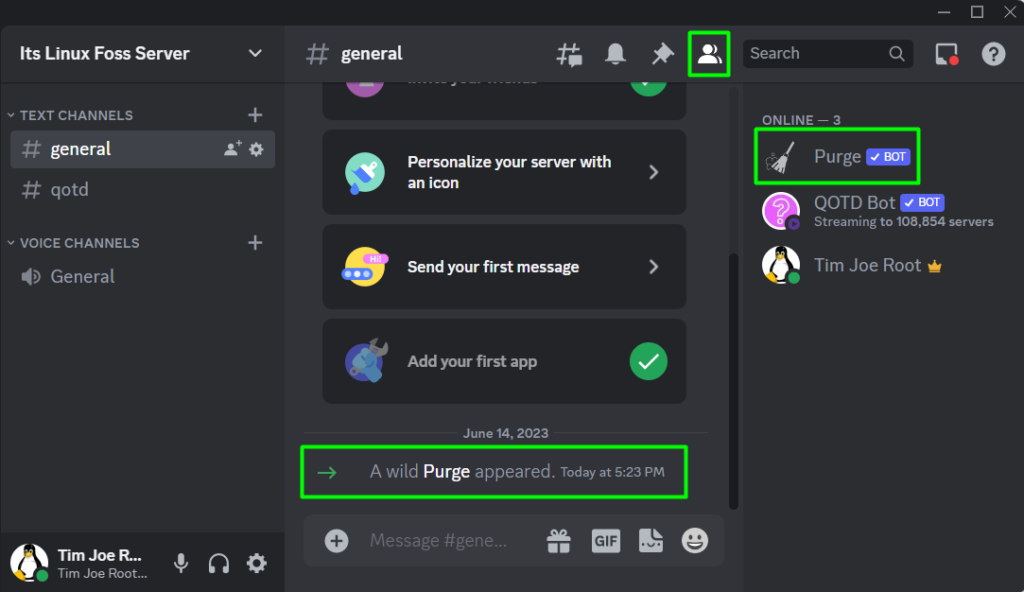 Purge Bot Commands
When a user type the forward slash (/) key inside the server chat, then a list of all added bots will appear. Here, the user needs to select the purge bot and its command will be displayed beside it: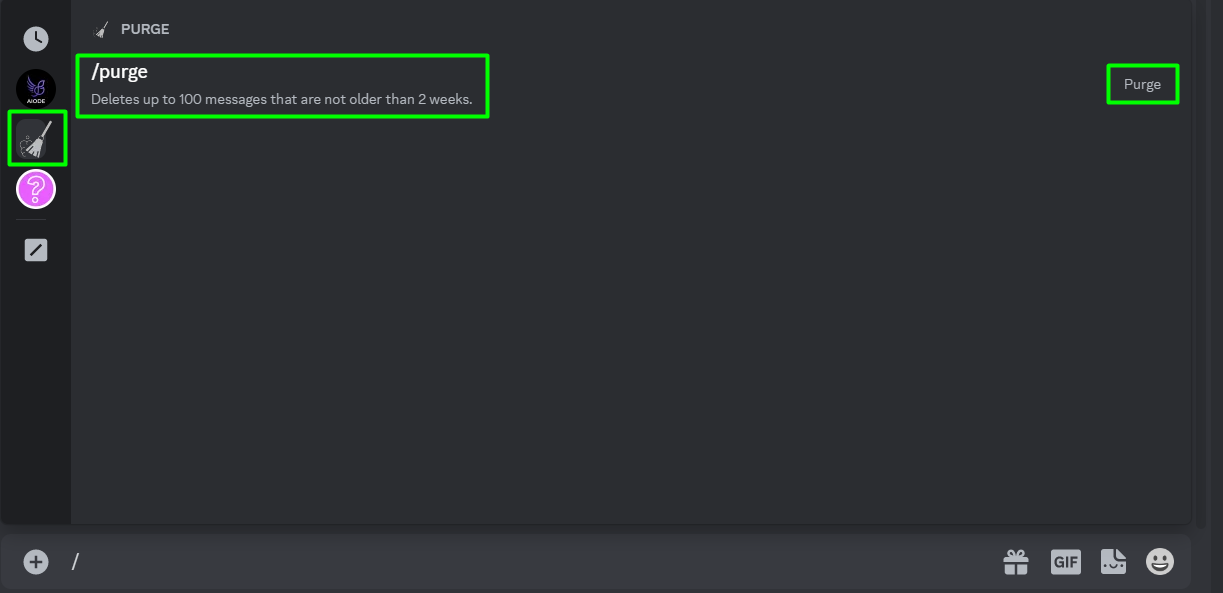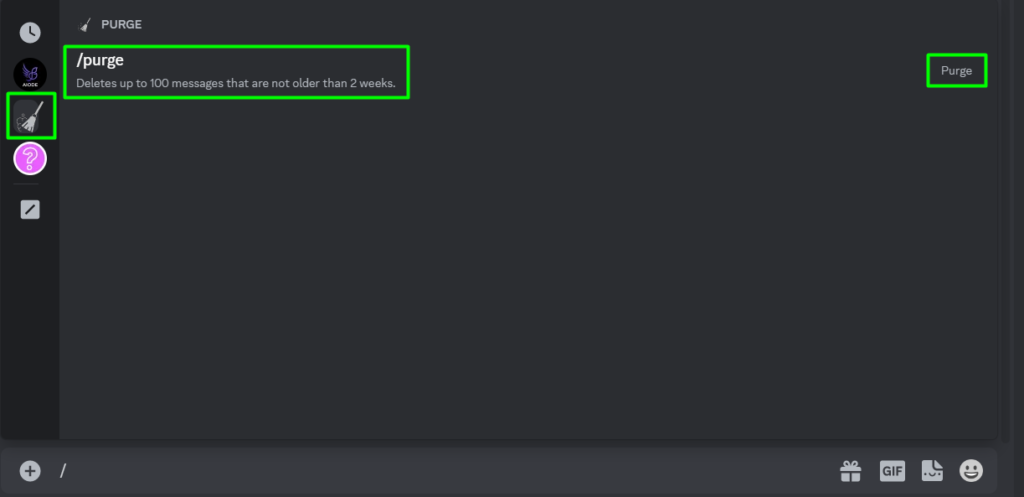 How to use Purge Bot on Discord?
Follow the below steps to use the purge bot on Discord.
Step 1: Launch the Discord
From the "Start Menu" make a search for Discord and open the application: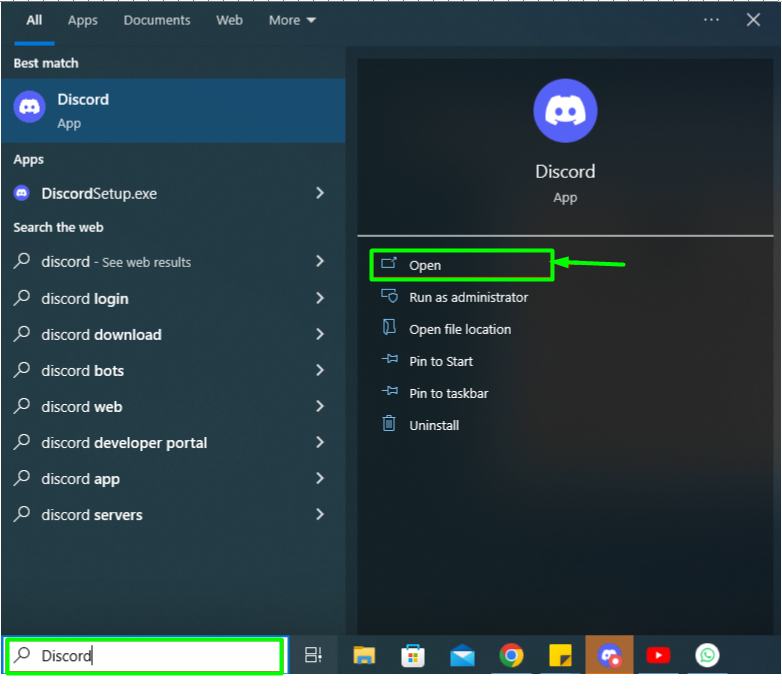 Step 2: Choose a Server
Next, choose a server where this bot was added earlier to use it: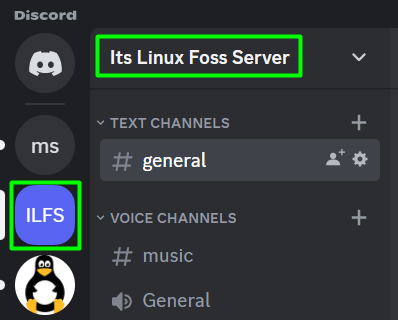 Step 3: Executing Purge Bot
Now write the "/purge" command inside the server chat box followed by the amount to delete the messages: 

It can be seen after executing the above command 20 messages have been deleted: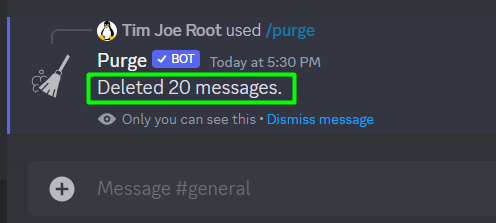 That's all on the guide "Add Purge Discord Bot"
Conclusion
The purge bot's sole purpose is to delete multiple messages up to 100 at once. This makes the deletion process super efficient as otherwise it will take time to delete them manually. To add this bot to the Discord server first open the top.gg direct link website and hit the invite button. Next, authorize the bot by providing the server name and relevant permissions. Furthermore, the purge bot commands and usage have also been discussed in this guide.