The "Reaction Roles" Discord bot allows server owners to set up roles that can be assigned to users by reacting to a message. This bot simplifies the process of assigning roles to users on a server. Instead of manually assigning roles, the bot allows users to self-assign roles by reacting to a message.
The method to add this bot to the server will be discussed in this article.
Adding Reaction Roles Discord Bot
The below steps can be used to add an Octave Discord bot to any server.
Step 1: Invite Reaction Roles Discord Bot
First, open the top.gg website and then click on the invite button: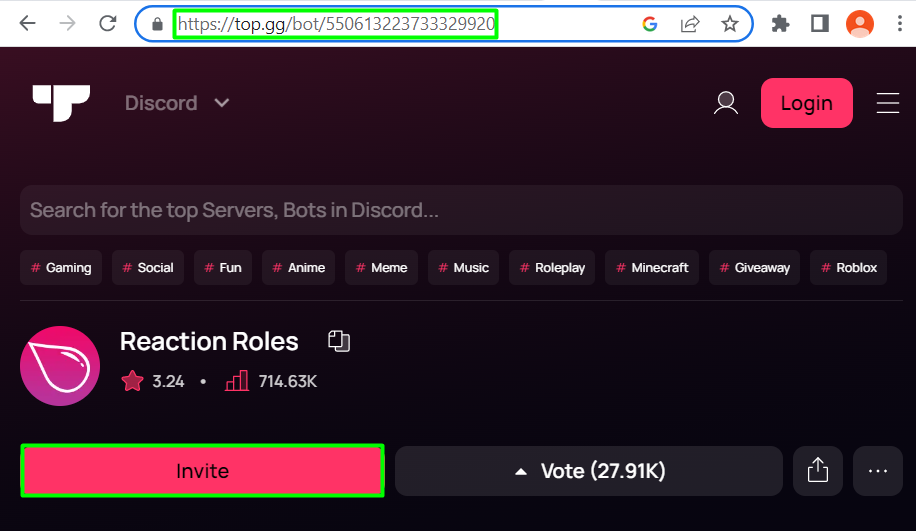 Step 2: Add Reaction Roles Discord Bot to Your Server
To include this Discord bot in your server, you will be required to provide the name of the server where you intend to add it and then, press the "Continue" button: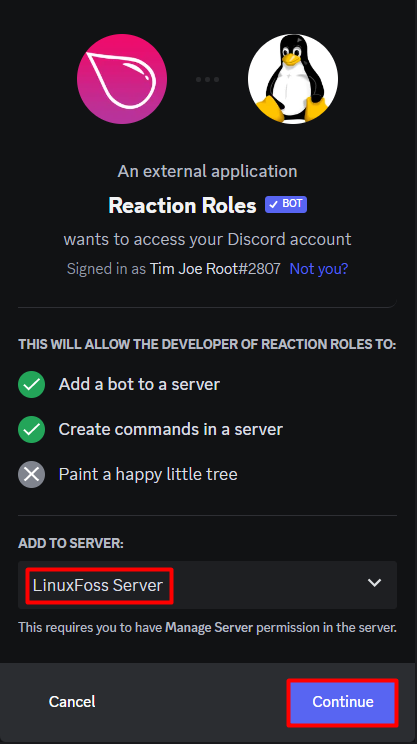 Step 3: Provide Necessary Permissions
Next, provide the relevant permissions to the bot that you want to allow or disallow and press the "Authorize" button: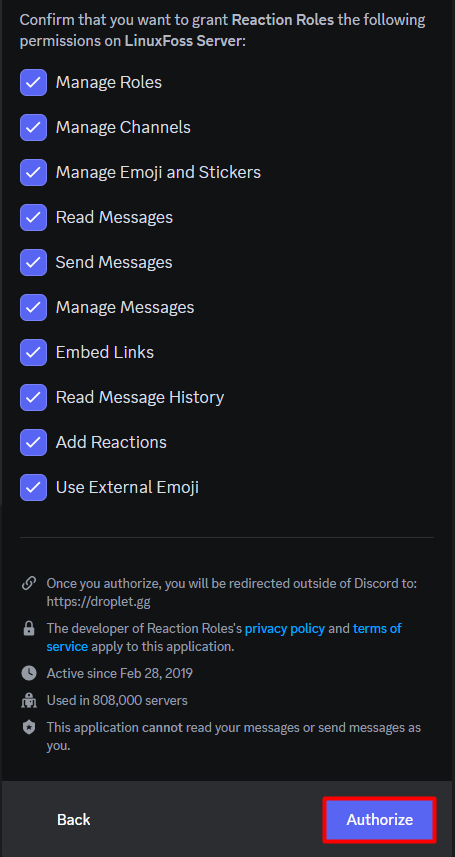 Lastly, mark the captcha for human verification and add the bot to the selected Discord server: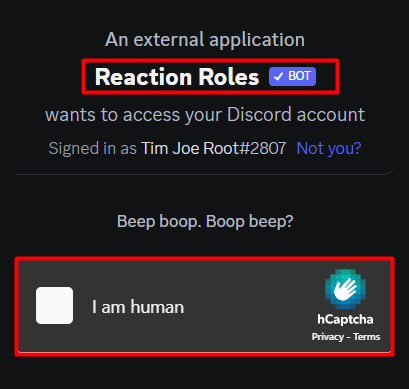 Reaction Roles Commands
The reaction roles bot comes with a variety of commands that can be accessed by visiting this link: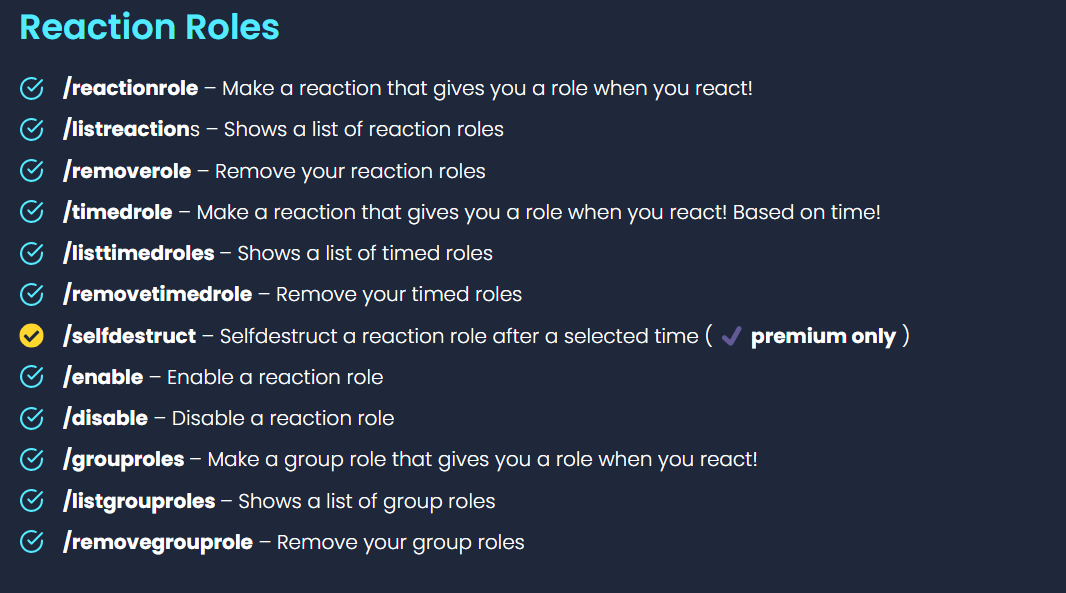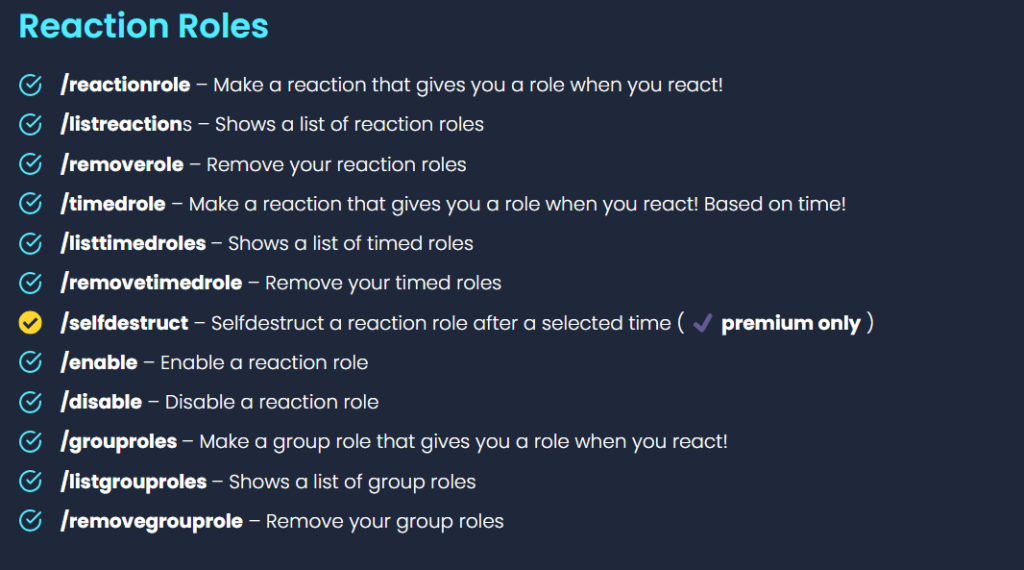 Moreover typing the backslash key inside the server text box can also bring the list of all available commands related to this bot: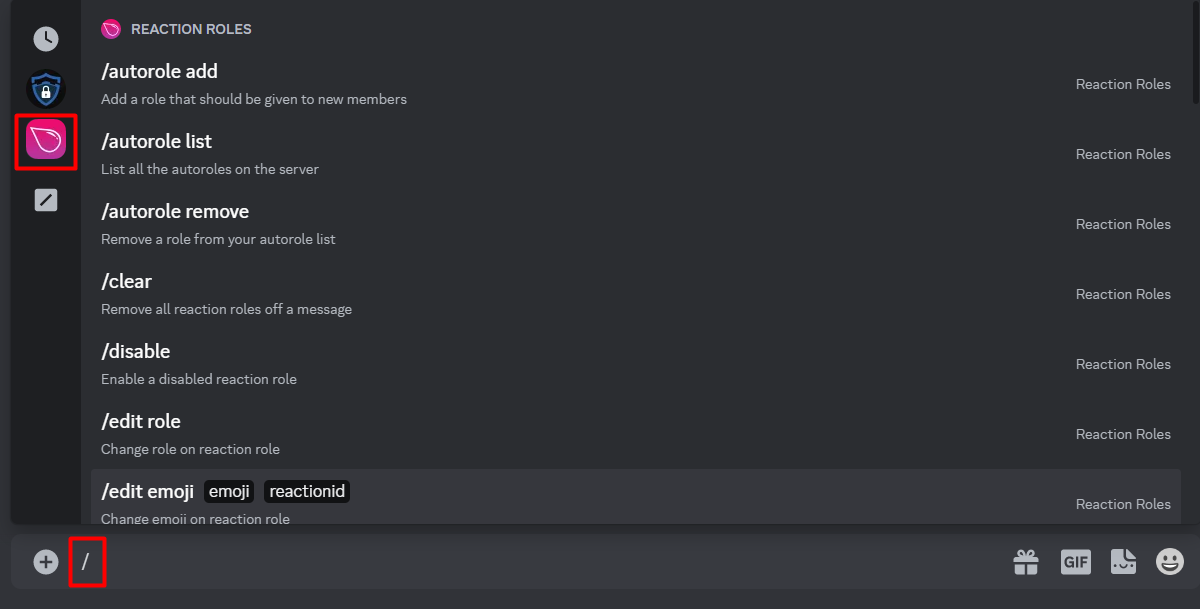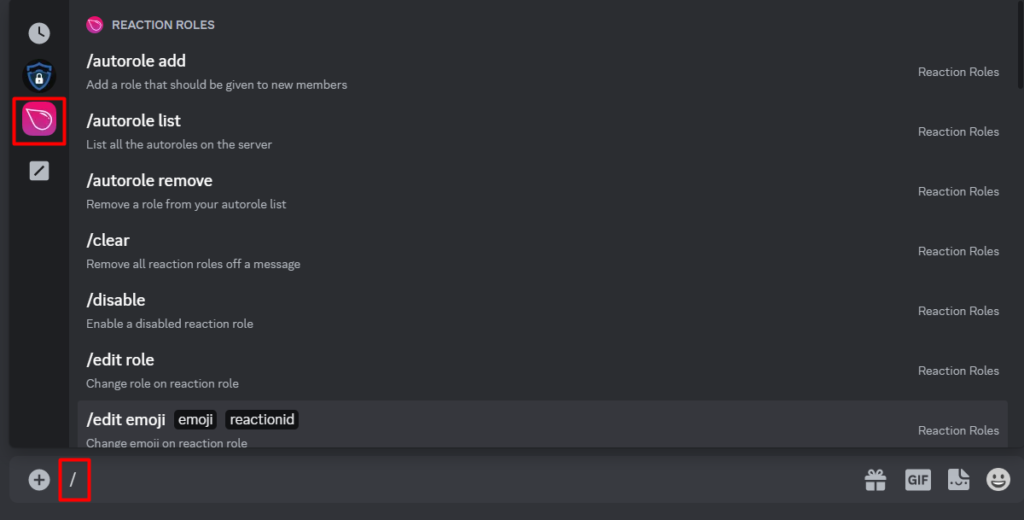 Key Features of the "Reaction Roles" Discord Bot
Some of the key features of the Reaction Roles Discord bot are mentioned below:
Easy Role Management: Using this bot, you can create and customize roles as per your requirements and assign them to different members. 
Customizable Reactions: You can use any emoji as a reaction, which makes it easier for your members to understand the reaction they need to choose to get a specific role. 
Timed Role Assignments: You can set a time limit for the role assigned to a member, which ensures that they only have the role for a specific period. 
Multiple Reaction Roles: This feature allows you to create complex role hierarchies and gives your members more options to choose from. You can also create unique roles for different sections of your server and assign them based on the reactions chosen by members.
Role Removal: The Reaction Roles bot also allows you to remove a role from a member when they react with a different emoji. This feature makes it easy to manage and update roles on your server without having to manually remove and assign roles to each member.
That's all for adding the Reaction Role Discord bot.
Conclusion
The "Reaction Roles" Discord bot can help used to manage their server efficiently. Some of its key features are easy role management, customizable reactions, timed role assignments, multiple reaction roles, and role removal features. This article has provided a comprehensive detail on adding this bot to any Discord server along with its commands and features.