Tupperbox is a Discord bot that allows users to create multiple accounts with different names and avatars without getting worried about logging in and out of each one. These accounts are referred to as "Tuppers" and this guide will teach you how you can add TupperBox Discord Bot to your server.
How to Add TupperBox Discord Bot?
Follow the below steps to add the TupperBox Discord bot to your server.
Step 1: Invite TupperBox Discord Bot
First, you need to open the TupperBox Discord bot's official website by opening this link and then clicking on the "Add To Server" button:
Step 2: Adding TupperBox Discord Bot to Your Server
Now choose the desired server where this bot needs to be added from the drop-down menu and then press the "Continue" button to proceed to the next step: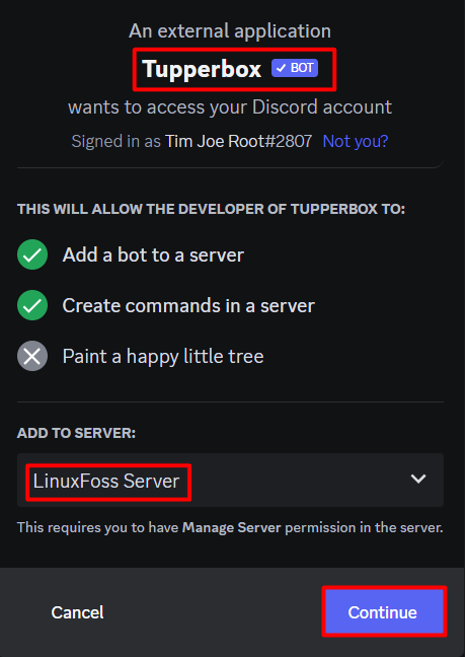 Step 3: Allow Necessary Permissions
In the next step, a user can see the list of available permissions that can be approved or disapproved by clicking on the boxes and then the "Authorize" button: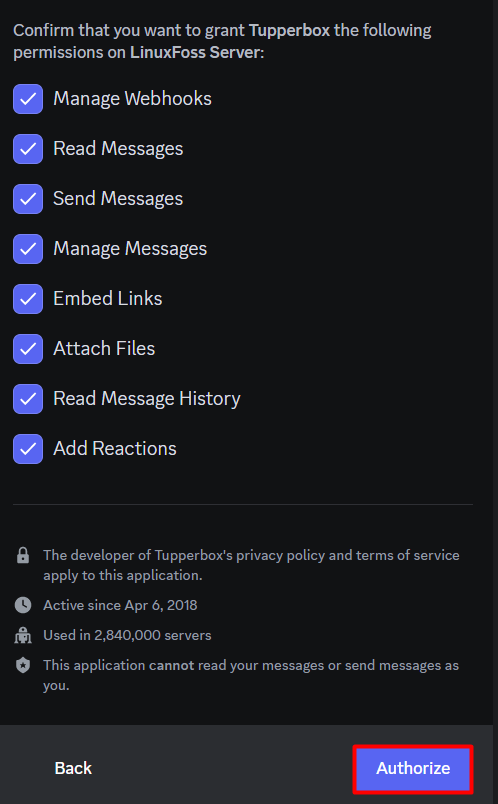 Lastly, a captcha will appear for safety purposes, and checking the box will authorize the bot to the relevant server: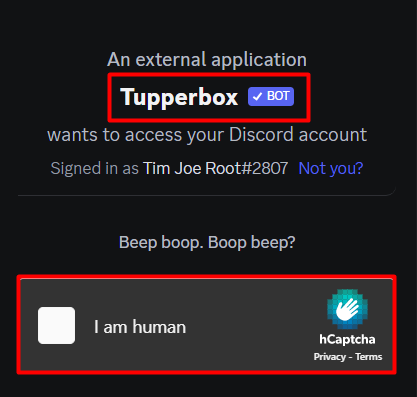 TupperBox Commands
A user can type and execute the tul!help command after adding this to the Discord server which will display the list of most used commands available for this bot: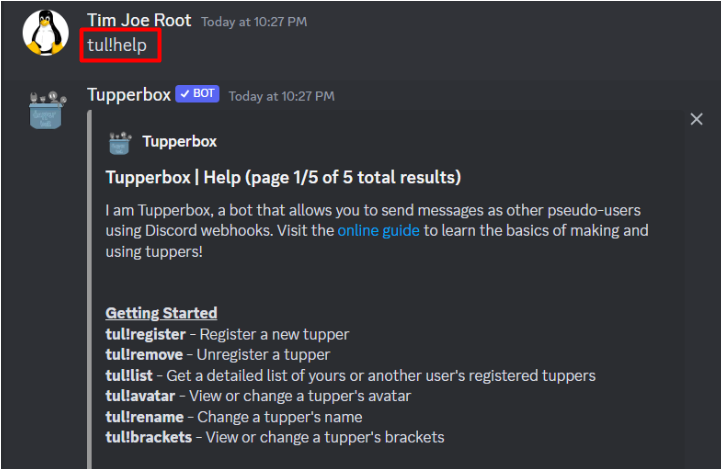 That's all for the guide on adding the TupperBox Discord bot.
Conclusion
Tupperbox is a useful tool for those who are looking to manage multiple Discord accounts with ease and convenience. Users can register as many tuppers as they want and to add this bot, you need to first visit its official website and then click the "Add To Server" button. Afterward, enter the name of the server where you wish to add the bot and then click on "Authorize".