Arcane is the Discord AI-generated bot mainly used to manage the leveling, moderation, and reaction roles tasks through the dashboard. These tasks include level up-alerts, ranks, awards, and XP choices. It is currently used in over 175 million Discord servers globally and is considered the greatest leveling Discord bot.
This post will enlighten the procedure to add and use the Arcane bot in Discord.
Note: For adding and using the Arcane bot on the mobile app of Discord, follow the same instructions.
Add Arcane Bot in Discord Server
Check out the subsequent instructions for adding the Arcane bot to the Discord server
Step 1: Add Arcane Bot
To invite the Arcane bot, open the browser and visit its official site. Then, press the "Add to Discord" button: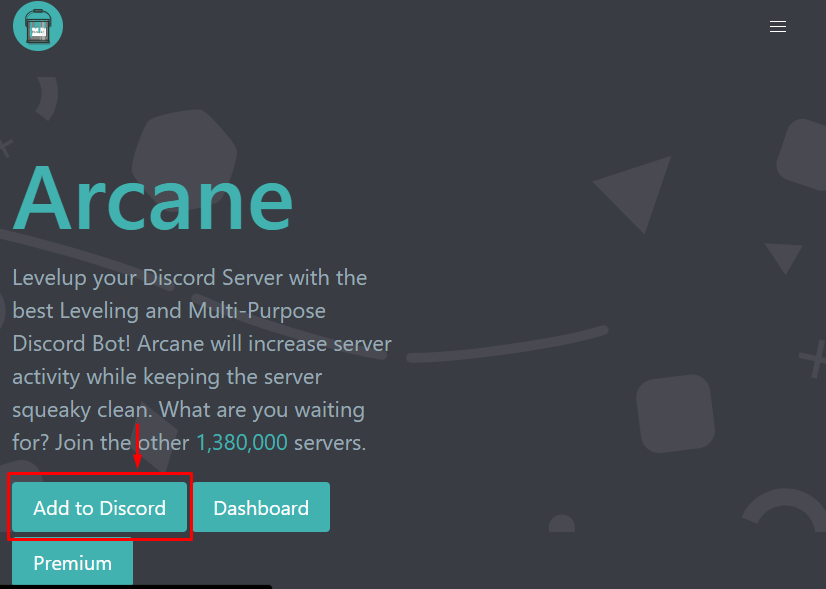 This will take the user to the login page of Discord, log in to the account in case of not logged in.
Step 2: Server Selection 
After that, choose the target Discord server from the "ADD TO SERVER" drop-down then press the "Continue" :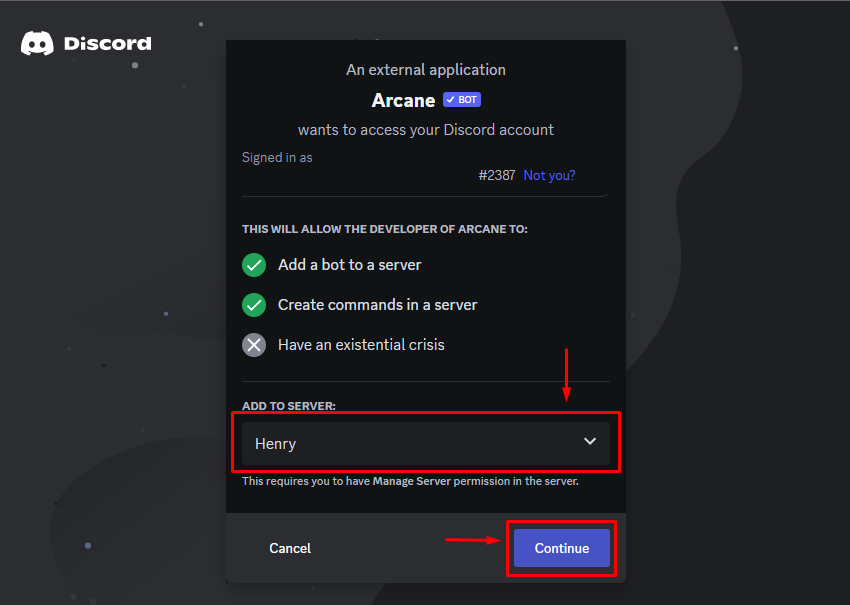 Step 3: Authorize Permissions
Then, give the required privileges to the Arcane bot then hit the "Authorize":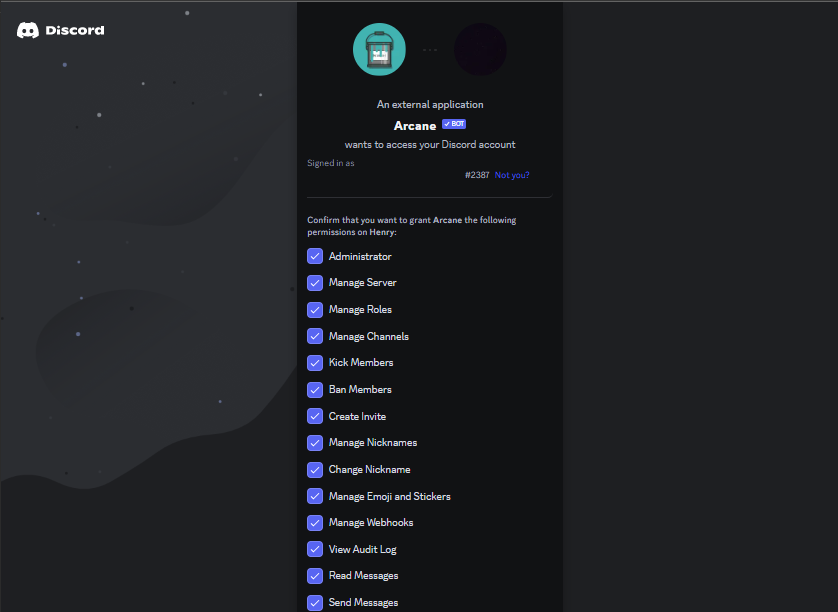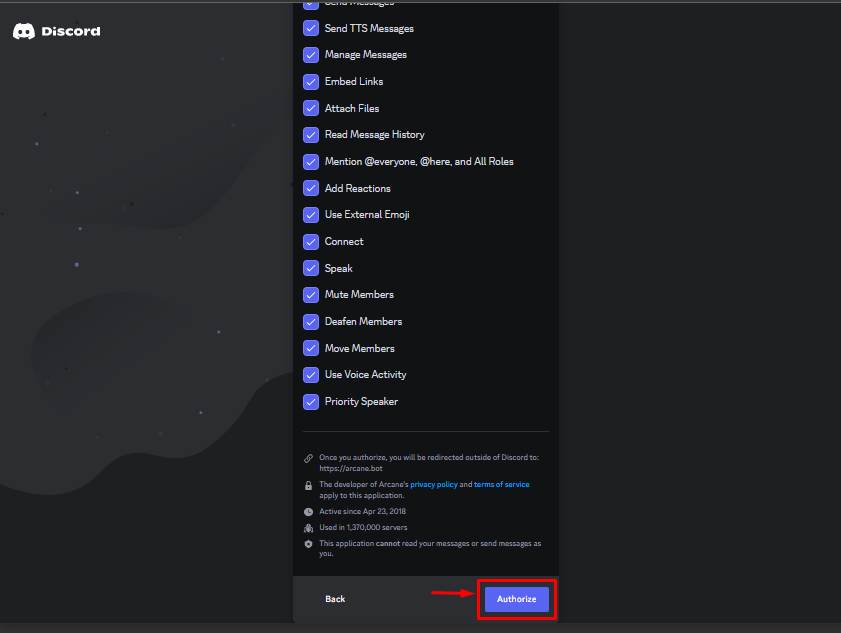 Step 4: Verify Captcha
Once the permission is authorized, verify the human verification captcha in order to add bot to the server: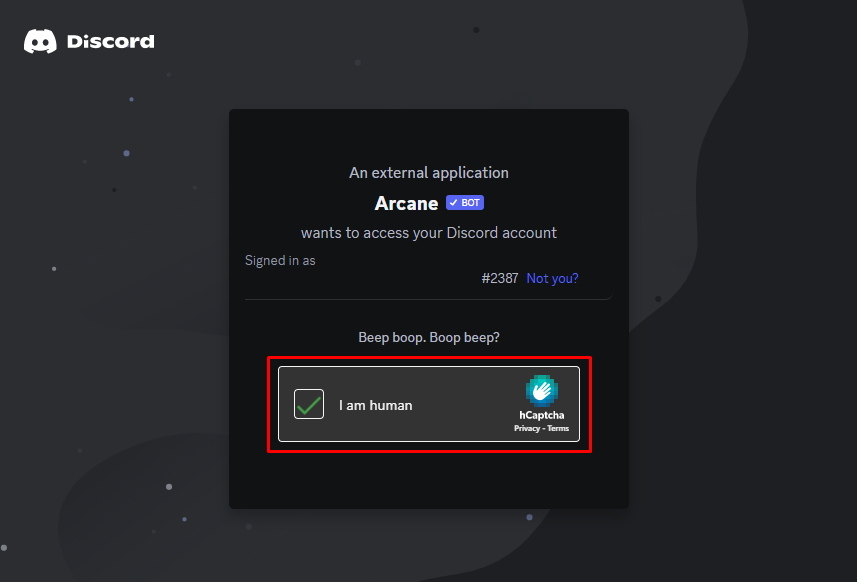 Step 5: Verify Results
Open the Discord app, enter into the selected server, and in the member list, check the existence of the Arcane bot: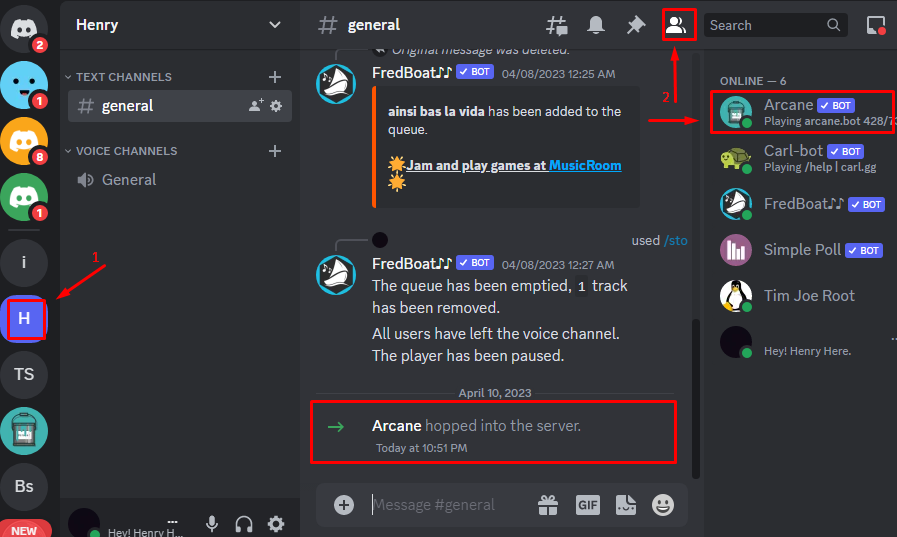 The output shows the Arcane bot is added to the "Henry" server.
Use Arcane Bot in Discord Server
In order to use the Arcane bot through the command, follow the subsequent steps.
Step 1: Select Member 
Type the "/avatar" command in the chat and select the member using "@". After that, hit the Enter key: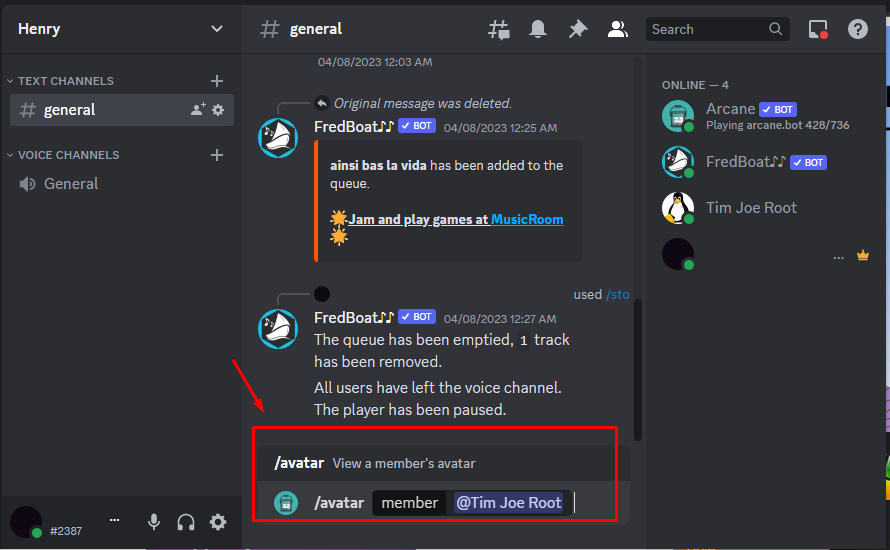 Step 2: Check the Results
Upon doing so, the profile picture of the particular member will be displayed in the text channel: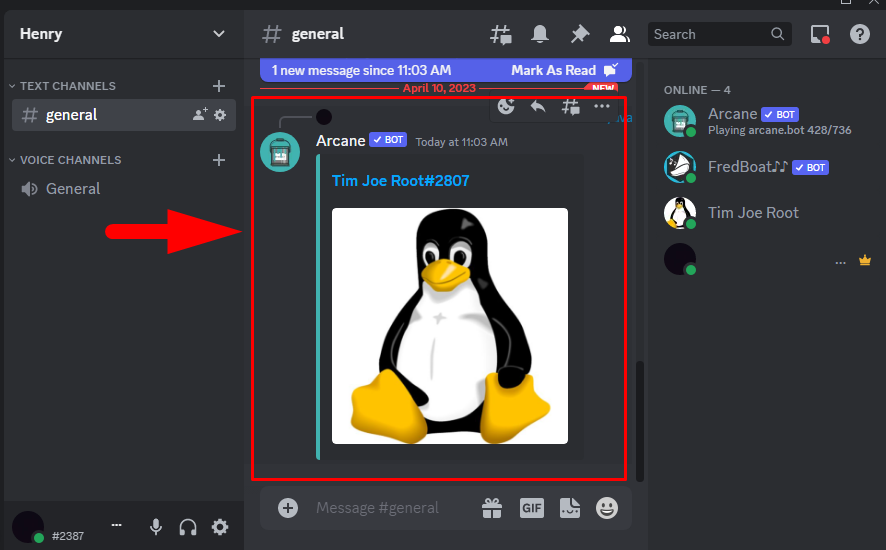 Bonus Tip: Remove Arcane Bot from Discord
For removing the Arcane bot from the Discord server, have a look at the provided instructions.
Step 1: Navigate to Arcane Bot
Launch the Discord app, go to the specific server, and right-click on the Arcane bot from the member list: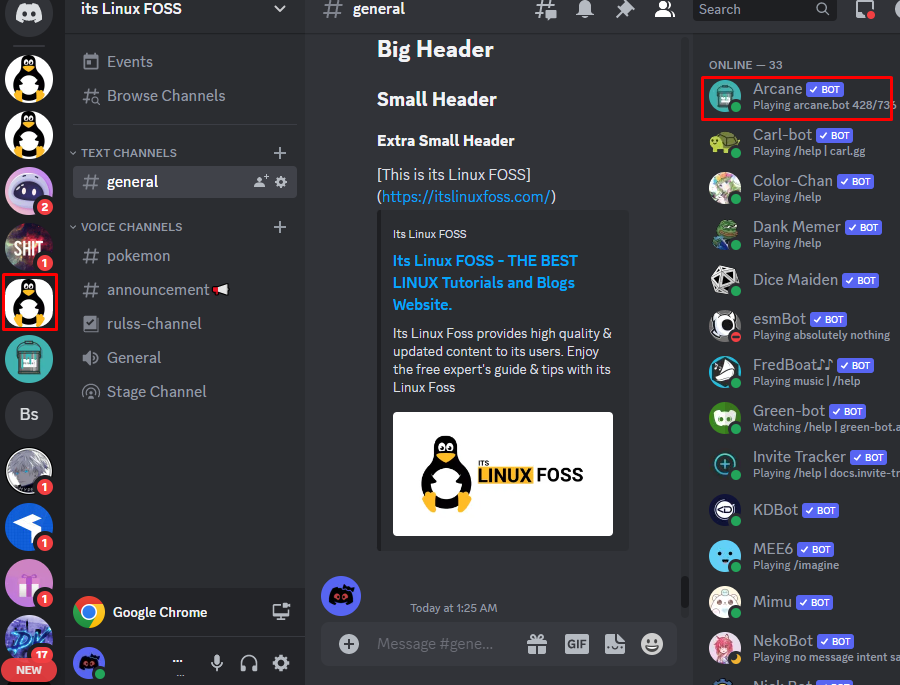 Step 2: Kick Arcane
Hit on the "Kick Arcane" option from the opened drop-down menu: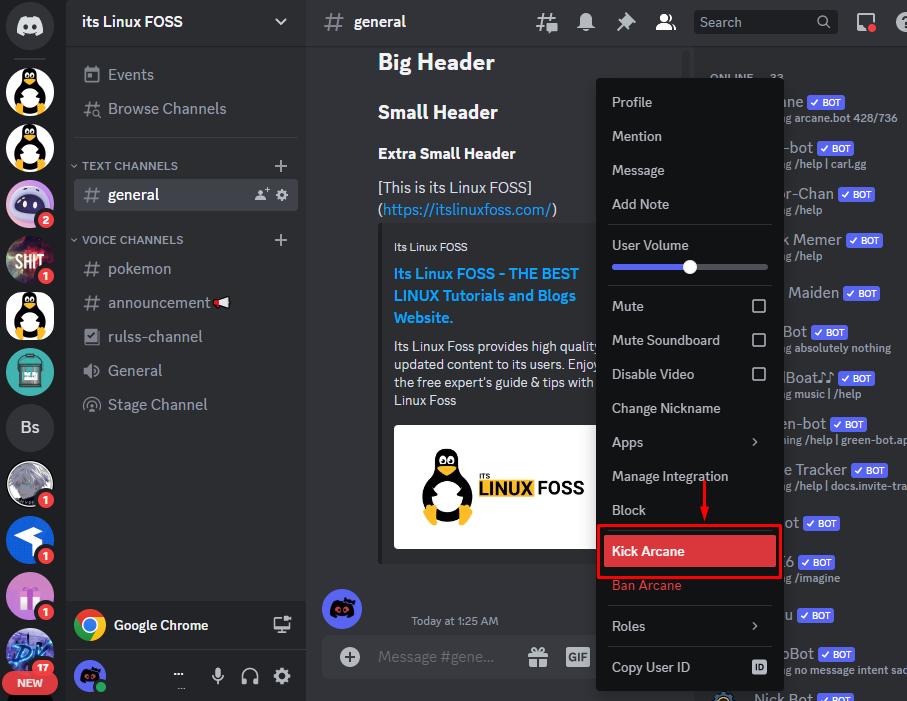 Step 3: Specify Reason
The user will be prompted to specify the reason to kick the Arcane Discord bot, click on "Kick" to continue: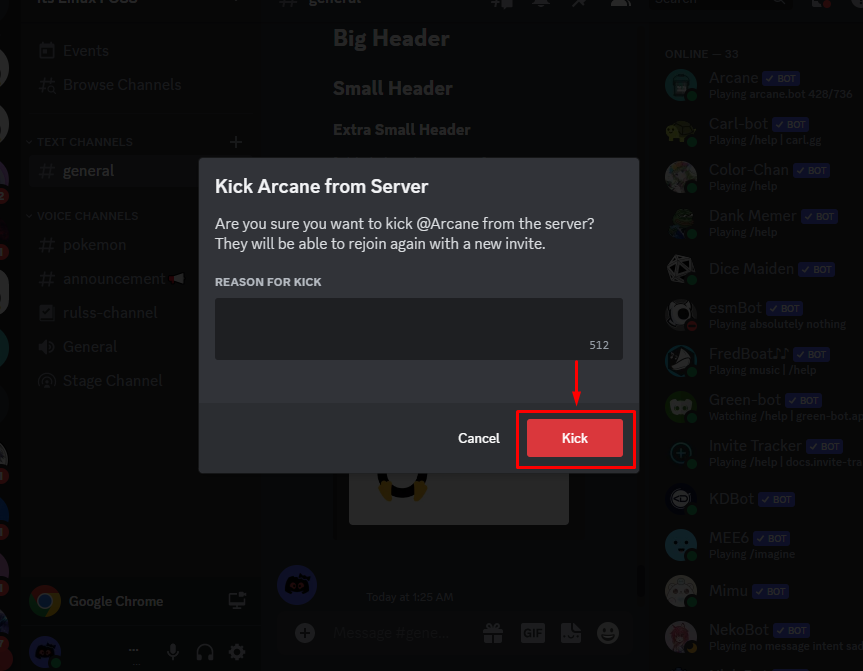 The Arcane bot will be removed from the server.
Conclusion
To add the Arcane Discord bot, access it from its official site, add it to the server, grant the required permissions, and mark the captcha. To use the Arcane bot, utilize the "/avatar" command, mention any member's name using "@" and press Enter. This will display the avatar of the selected member. The user has learned the method to add and use the Arcane bot in Discord.