The "Reminder-bot" allows users to set reminders and notifications within a server for a variety of purposes. A user can set these reminders to operate only one time by providing time or date or they can also be operated multiple times as well.
This article will focus on adding a Reminder Bot on the Discord server.
How to Add a Reminder-bot Discord Bot?
The below steps can help users to add the Reminder-bot to any Discord server.
Step 1: Invite Octave Discord Bot
To add the Reminder bot to your server, you must first visit the official website and then select the "Add to your Server" button: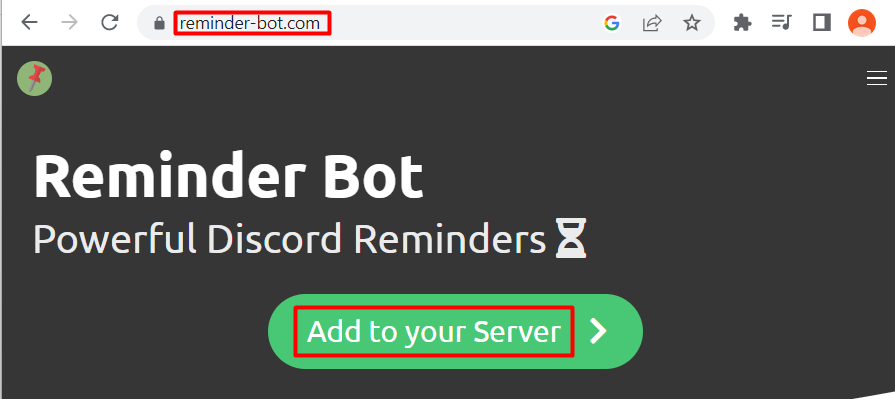 Step 2: Adding Reminder-bot 
Next you need to provide the name of the server where you want to add it and then click on the "Continue" button: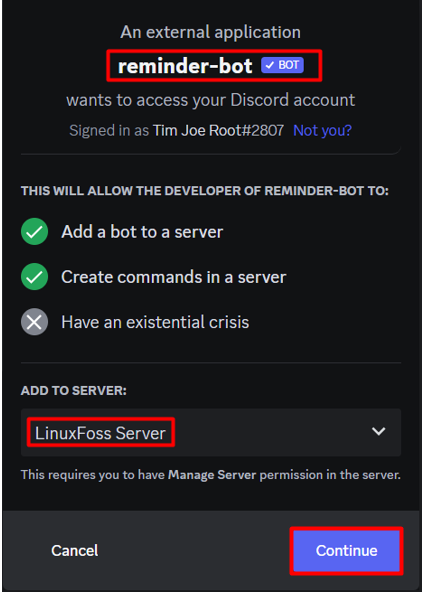 Step 3: Allow Permissions
Now, select all necessary permissions to the bot that you want to allow or disallow and press the "Authorize" button: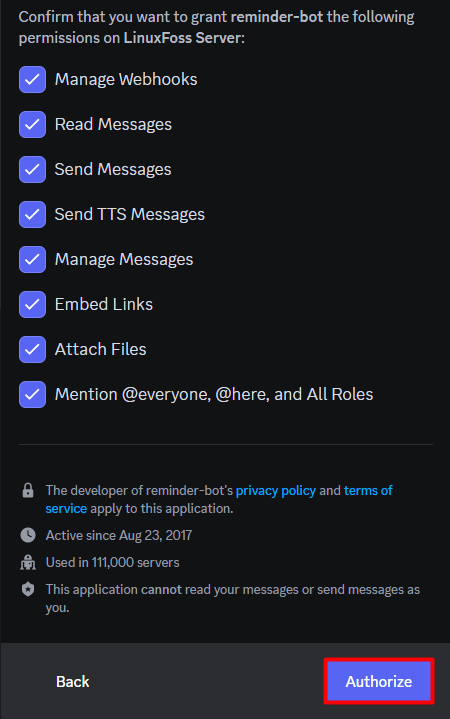 Lastly, mark the captcha for human verification and add the bot to the selected Discord server: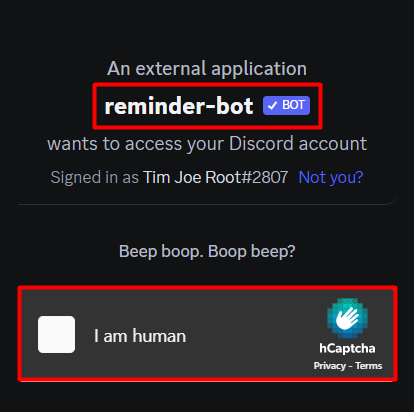 Reminder-Bot Dashboard
The reminder-bot comes with its own dashboard which allow user to add a new reminder using a graphical user interface (GUI). A user needs to choose the desired server first and then write a custom message and provide the channel name, time, date and click on "Create New" button: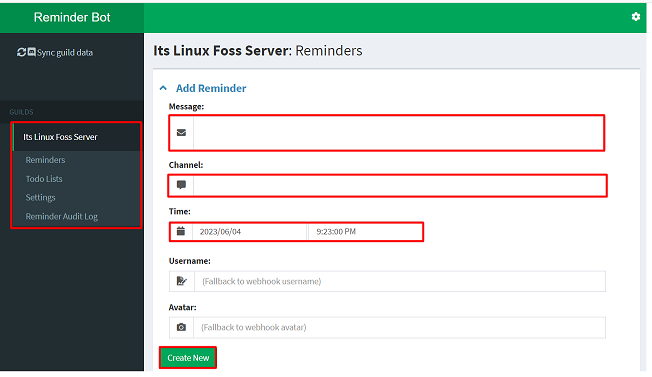 Reminder-bot Commands
The reminder-bot commands can be accessed by typing the backslash (/) in that server chat box where this bot has been added. In this way a user can access all of the commands associated with this bot: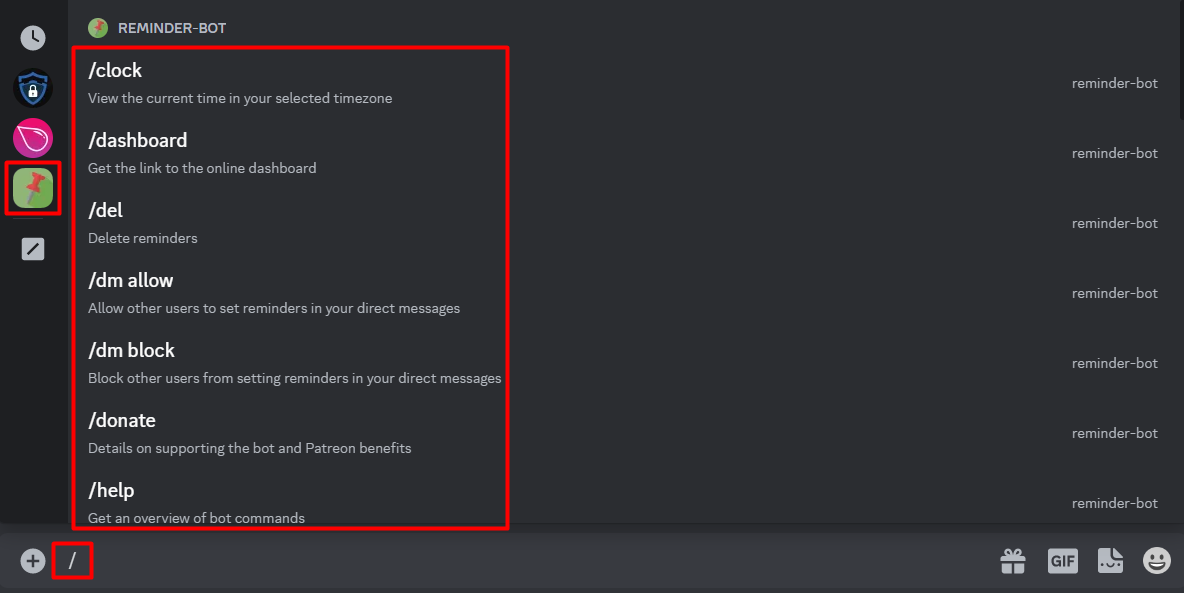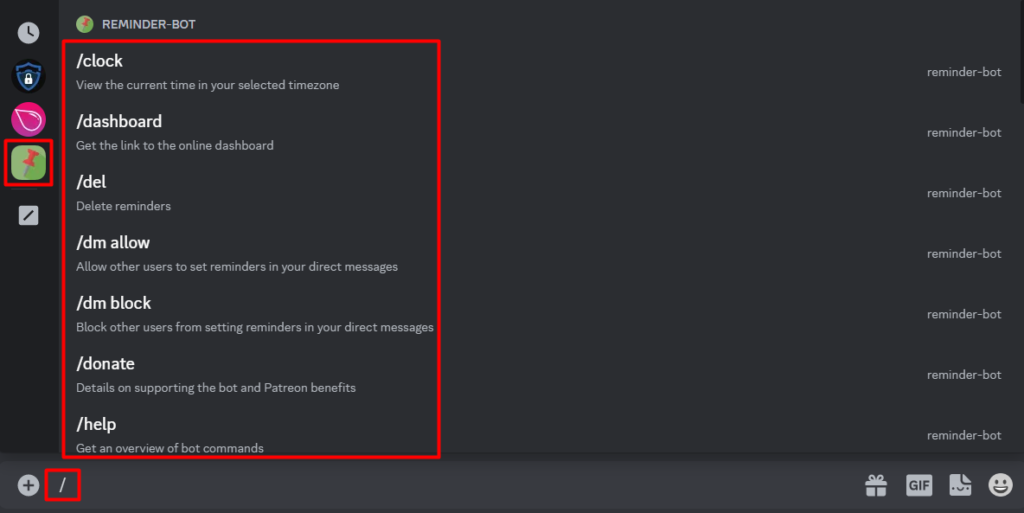 Features of Remind-bot Discord Bot
The Reminder-bot comes with a variety of features that make it a useful tool for managing a Discord server. Some of the key features of the bot are:
Reminder Creation: The Reminder-bot allows users to create reminders for a specific date and time. Users can create reminders for themselves or for other members of the server. This is particularly useful for server administrators who want to keep track of important events or deadlines.
Recurring Reminders: In addition to one-time reminders, the Reminder-bot also allows users to create recurring reminders. 
Customizable Notifications: This bot allow users to customize the notifications that they received from a direct message or from a server as well as their format
Easy to Use: The Reminder is user-friendly and easy to use. It comes with a simple command structure that makes it easy for users to create reminders and customize their settings.
Conclusion
The "Reminder" bot is a useful Discord bot that can enhance the user experience by allowing users to set reminders and alerts within a server.. To add this bot, you need to visit its official website and then click on "Add to your Server". Next, you need to provide the desired server name where you want to add it and then "Authorize" it.