The Wick Discord bot is primarily built to enhance the Discord server's functionality and user experience by adding versatility and various features. Wick Discord bot can help you automate many of the tasks involved in managing a Discord server. This article will be focusing on providing a detailed guide on adding this bot to the server using the following outline.
How to Add Wick Discord Bot?
The below steps are needed to be followed to add the wick Discord bot to the server.
Step 1: Invite Wick Discord Bot
You need to first open the official website of the Wick Discord bot by clicking on this link: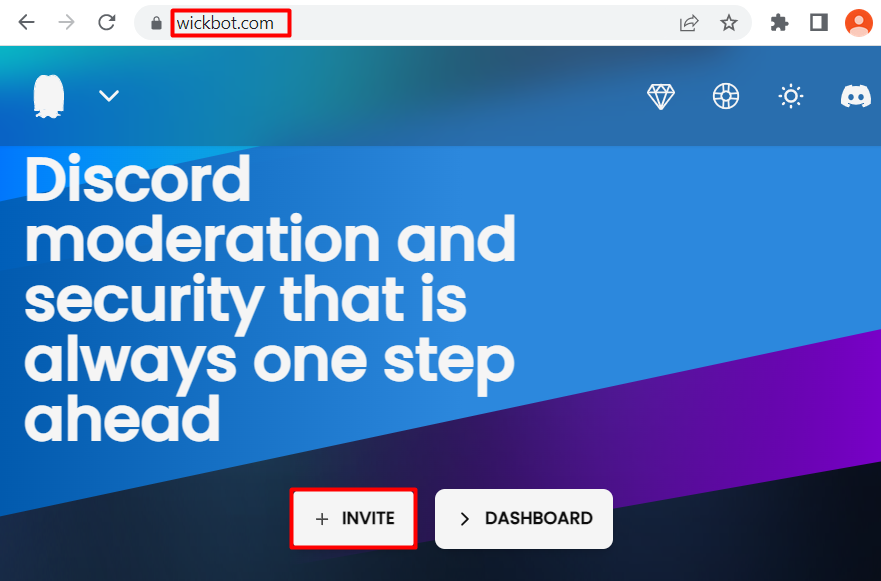 Step 2: Adding Wick Discord Bot
Now click on the drop-down menu and choose the relevant server to add this bot and then click on the "Continue" button: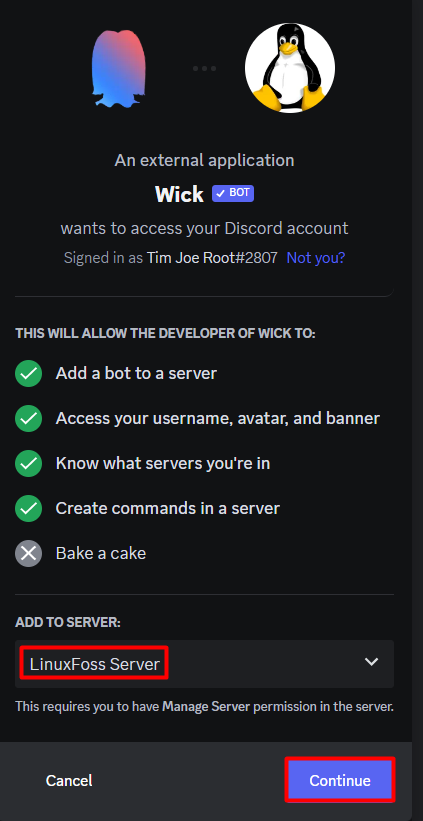 Step 3: Provide Necessary Permissions
Next, provide the necessary permissions to this bot and click on the "Authorize" button: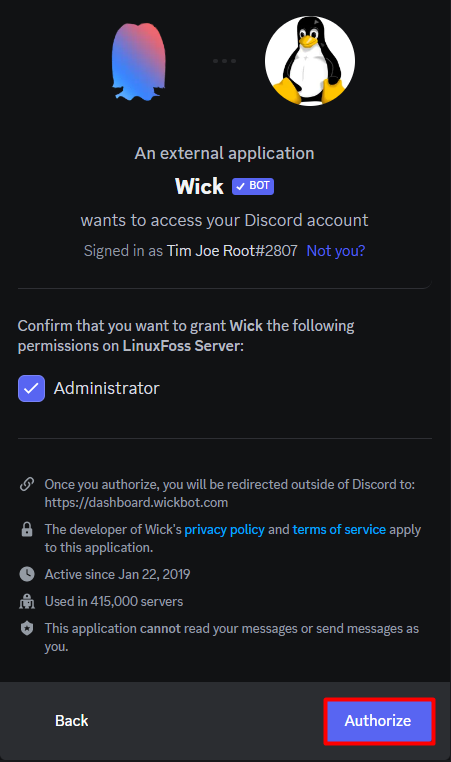 Lastly, mark the captcha for human verification which will add the bot to the selected Discord server: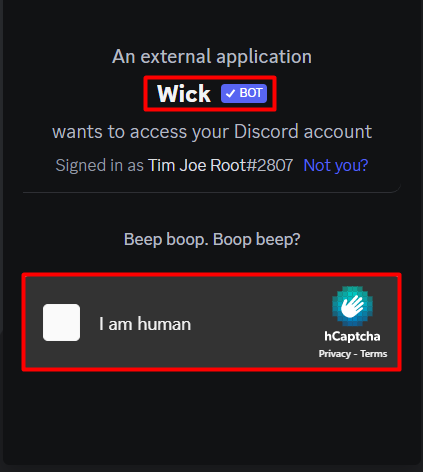 Step 4: Verification
Once it has been added, then a user can verify this bot by going into the server's main interface or by clicking on the member's list icon as shown below: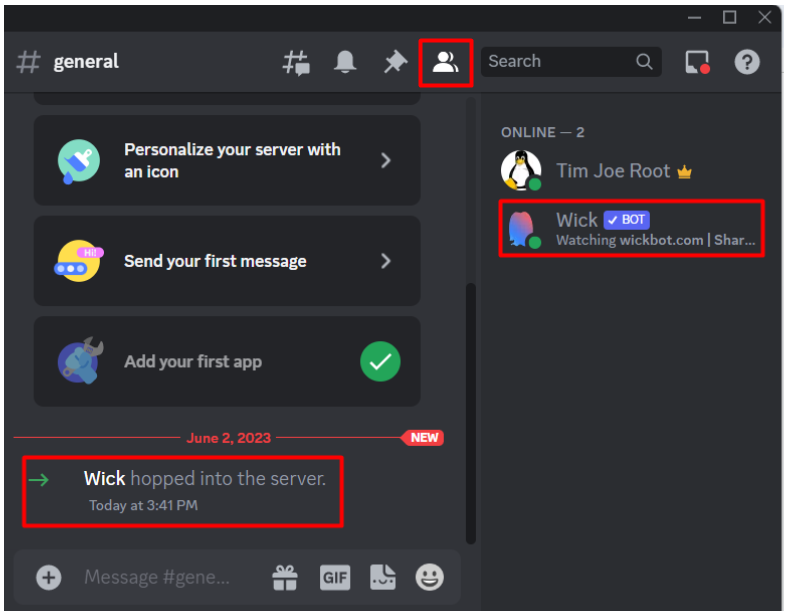 How to Use Wick Discord Bot Commands?
Wick Discord bot comes with a variety of different commands which can be accessed by typing the "Backslash (/)" key on the server text message box: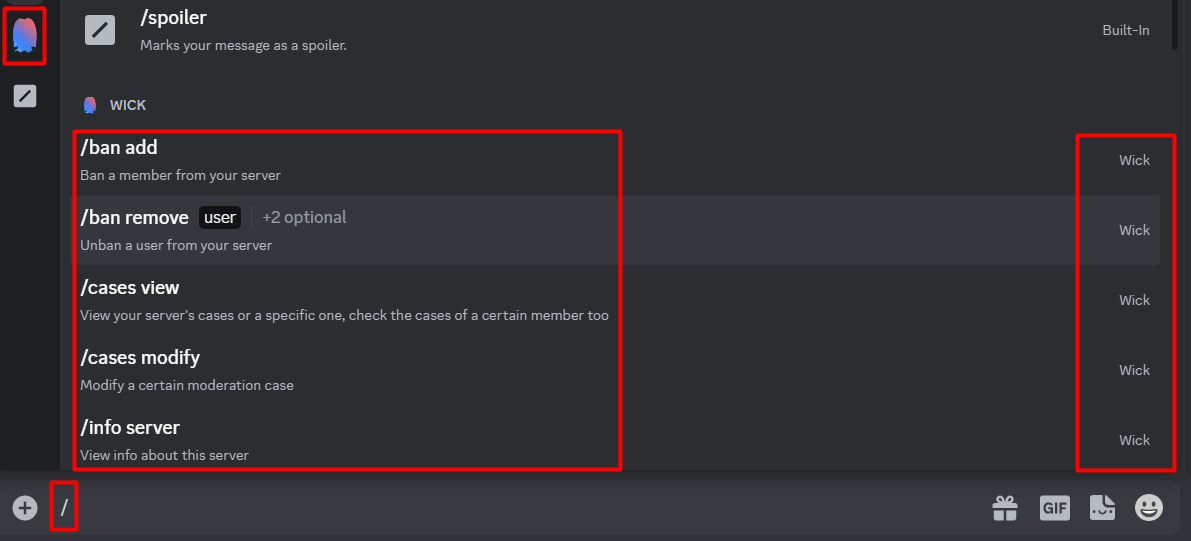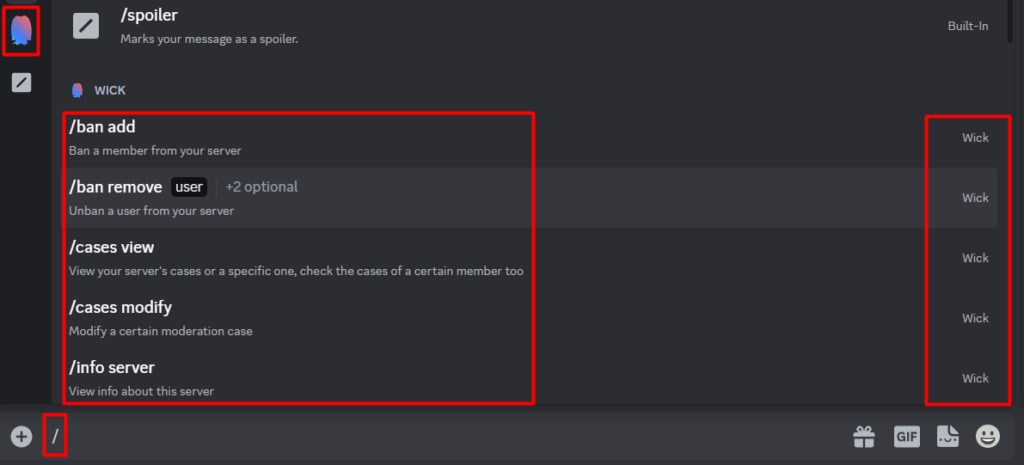 Now if a user wants to ban someone on the server then they can type the following command:
/ban add [username] [Options]
In the above command, the user can choose any of the available options to inform other mods as to why they are banning that specific user:


Follow this link, to get the list of all the available Wick commands along with their functional
Wick Discord Bot Dashboard
This bot also comes with its own dashboard based on a graphical user interface where commands can be executed graphically without typing: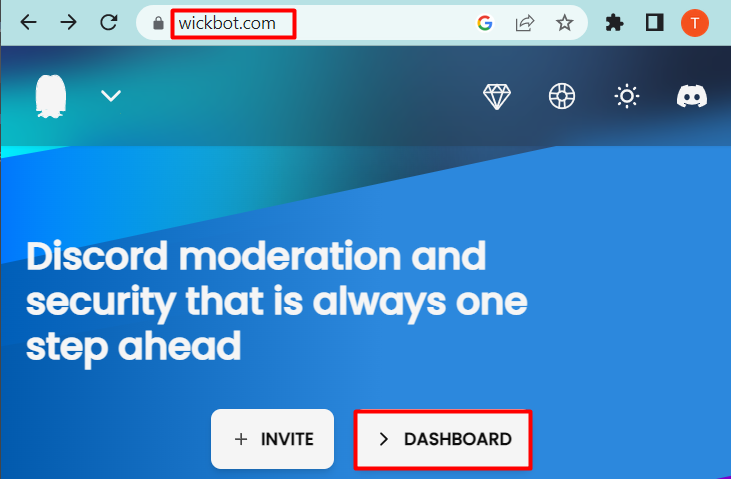 There is a wizard tab that informs the user about the necessary setting that is needed to secure the server whereas the overview provides a detailed summary: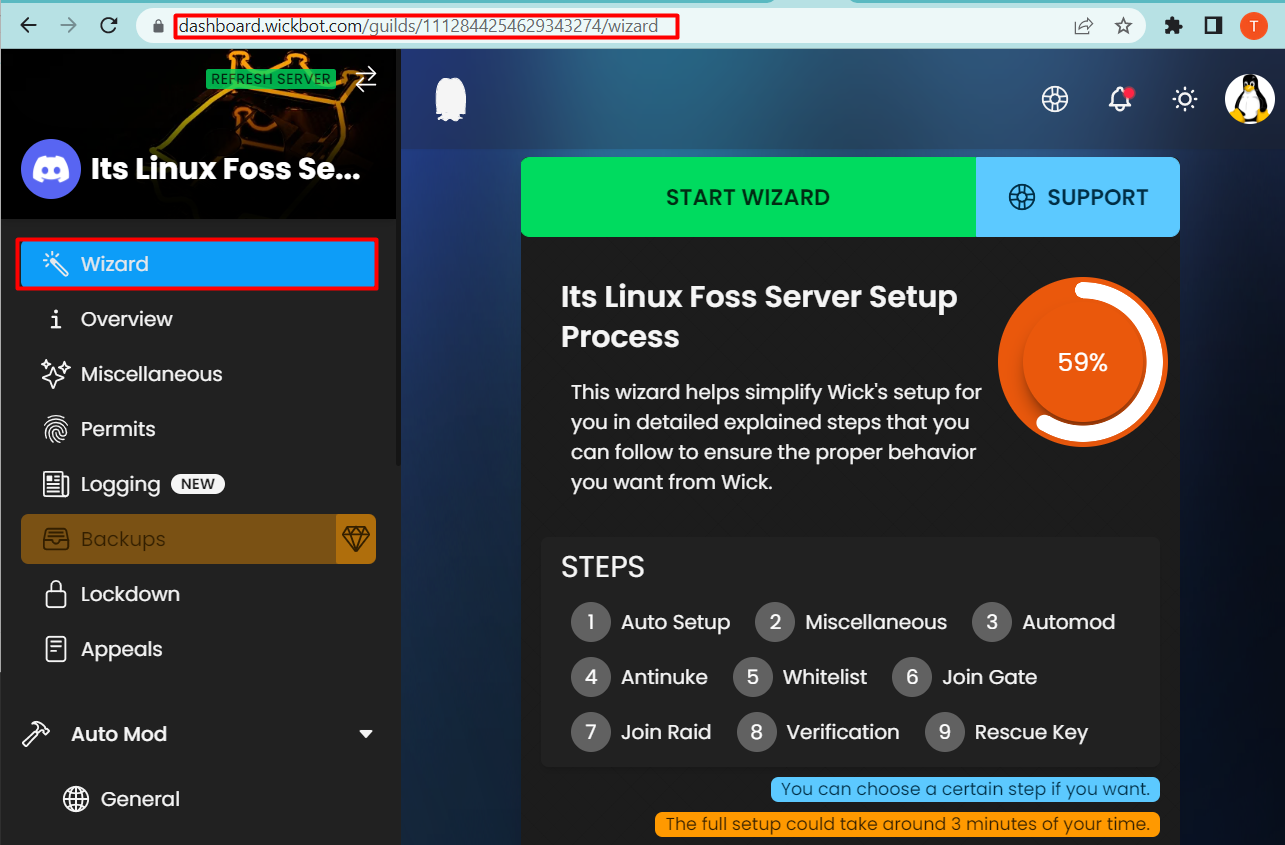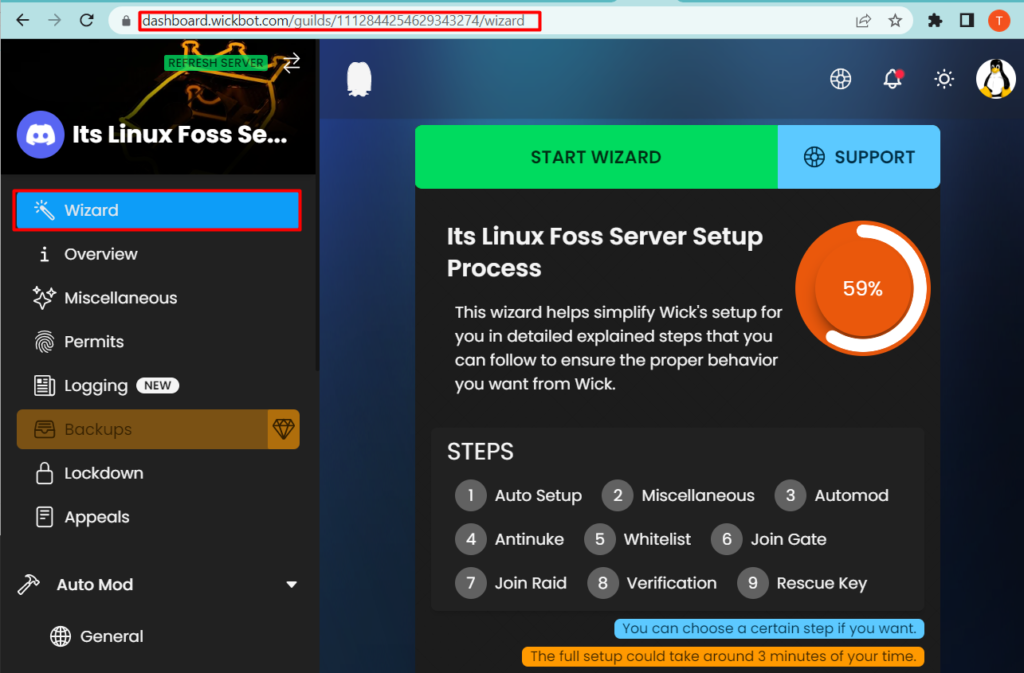 Features of Wick Discord Bot
Some of the key features of the Wick Discord bot are listed below:
Auto-Moderation: This bot can automatically detect and remove spam messages, offensive language, and other types of unwanted content. The bot is also able to detect and remove unwanted images and links, which can be especially helpful in preventing phishing and other types of scams.
Anti-Spam: This bot can automatically detect and remove spam messages, as well as mute users who are engaging in spamming behavior. 
Custom Commands: You can create custom commands with this bot to automate a wide range of tasks, such as posting server rules, sending welcome messages to new members, and more. 
Server Logs: This bot provides you with a detailed server log system that can help you keep track of important events on your server. The bot can log a wide range of events, including message deletions, user joins and leaves, channel creations and deletions, and more. 
Voice Channel Management: With this bot, you can create custom voice channels and can limit the number of users who are able to join a particular channel. This can help you maintain order and prevent overcrowding in your server's voice channels.

Conclusion
Wick is a powerful and versatile Discord bot to manage your server by providing features like auto-moderation, anti-spam, and custom commands. The Wick Discord bot can be added to the server by visiting the official website and clicking on the "Invite" button. Later, you need to provide the server name and click on "Authorize" to add this bot.