Communication between your fellows has become a breeze since smartphone technology blew-up in the market. Because of the abundance of instant messengers, people are no longer limited to sending plain emails. They can also send live images which are known as gifs and other decorated texts. There are a countless number of instant messengers available on the Internet and each messaging application has its own set of features, pricing plan, and licenses. We've brought a list of the 6 Best Instant Messaging Apps for Linux because not all instant messengers are developed equally in terms of functionality and performance.
Skype
Signal
Slack
Discord
Viber
Wire
Now let's discuss these applications in detail.
Skype:
Skype is a voice calling and video premiering program that is also capable of
Text, voice, video messaging, 
Regular, Group audio and video calls,
Files, images, videos, location sharing, and much more.
Diversity of Skype Usage:
You can use Skype on your phone, whether it's an iPhone, Android, or Windows phone, or on your tablet, whether it's an iPad, Android, or Windows tablet.
On its system, the X-Box game console will also support Skype.
Skype Web or the application can be installed and used on any computer (Linux, Mac, Windows). A Skype-based video phone is also available for disabled people. This notion is exemplified by Konnekt.
Now let's have a look at the Pros of Skype.
Skype is easy to set up and doesn't require any setup.
Skype provides subscriptions with unlimited minutes and is also one of the most affordable VoIP services.
Skype users can video-conference with other Skype users or participate in an unlimited number of chats 24 hours a day for free.
The screen sharing feature would make this application even more useful for business presentations.
The best thing about Skype is that you can install and use it on as many devices as you want, including tablets, desktops, laptops, and smartphones, using the same credentials.
 This app will update the conversation across all devices, which is a feature not found in other messaging apps like WhatsApp.
Less spam. Reasonably good voice quality. A self-explanatory graphical user interface with reliable service.
Calls to local phone numbers in almost any country for a low cost and with little bandwidth usage.
To install Skype on your system, write-out the following command in your terminal:
$ sudo snap install skype --classic


Signal:
Because of the security and end-to-end data encryption provided by Signal, it has become a popular alternative to other messaging applications.  Whereas, Skype, WhatsApp, iMessage, Facebook Messenger, and SMS are all viable options. The signal application is available for all of the users of Android, iPhone, and iPad. Signal has a desktop client for Linux, Mac, and Windows users in addition to smartphone users. Voice calls, video calls, one-to-one messages, communities, file sharing, images, stickers, and other features are available in this messaging app. A group chat can have up to 1000 participants, and video calls can have up to 8 participants.
The fact that Signal is financed by donations and created by a non-profit foundation is also incredible. It was first introduced to the market in 2013, but by the beginning of 2021, it had won over everyone, including Twitter CEO Jack Dorsey and Elon Musk. The reason for this popularity is that people were more concerned about their privacy, and Signal was able to overcome this fear by encrypting all conversations by providing end-to-end encryption. This states that no one, not even the application's owners, can investigate or monitor the conversations which resulted in the Signal app being at the top of all Apple and Google store charts.
Signal is an open-source and freely available project. The client and server applications source code of  the project is accessible on Github. You can quickly install it on your system using Ubuntu Software Center.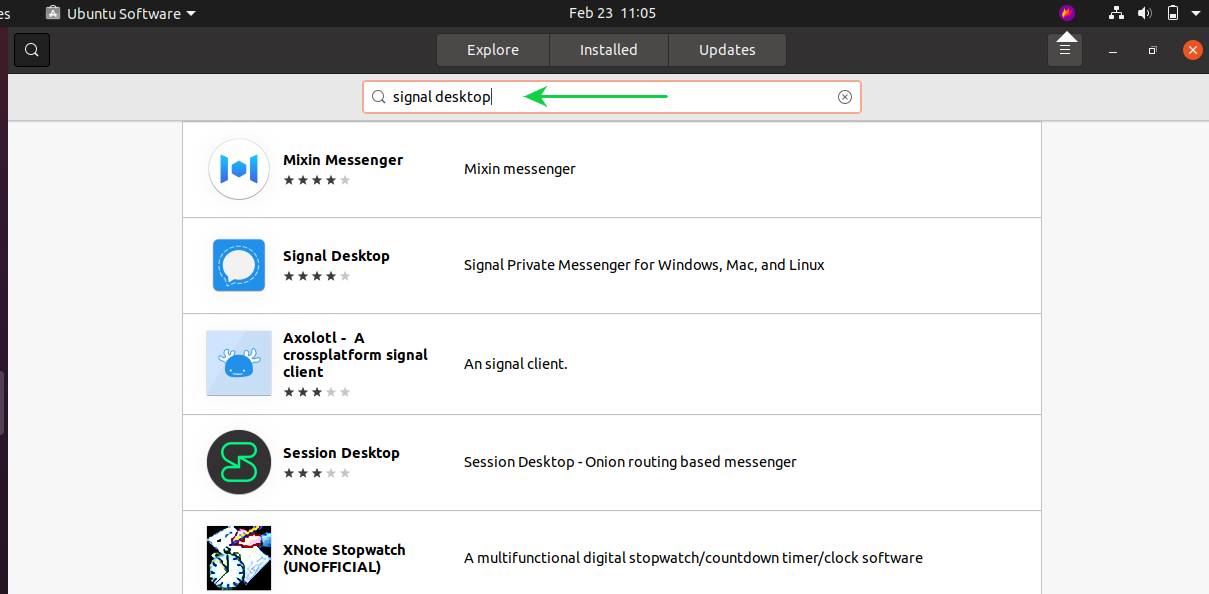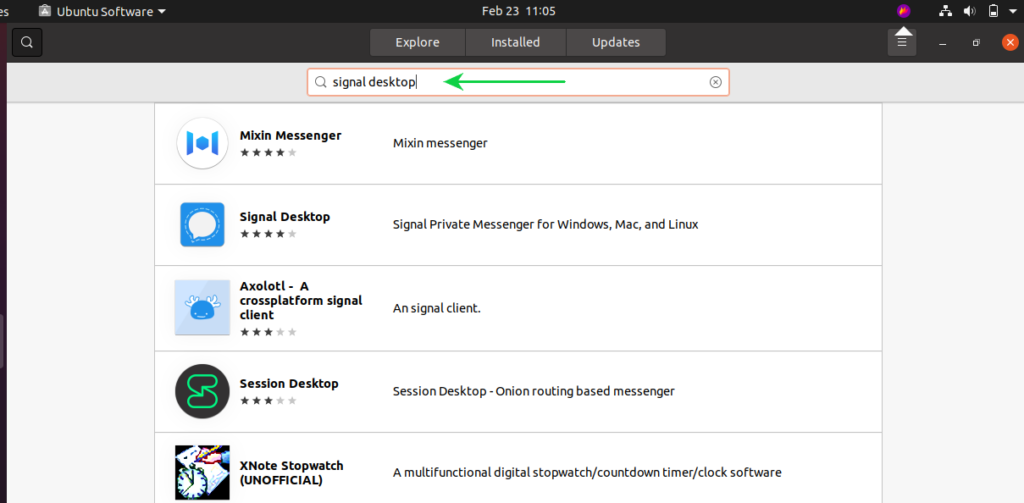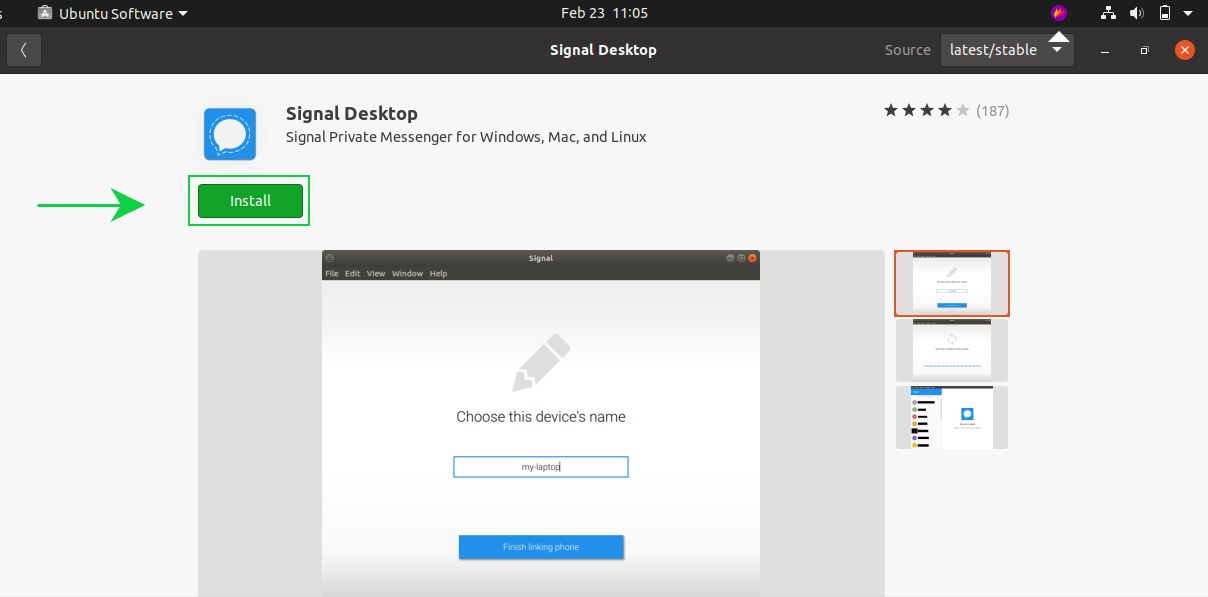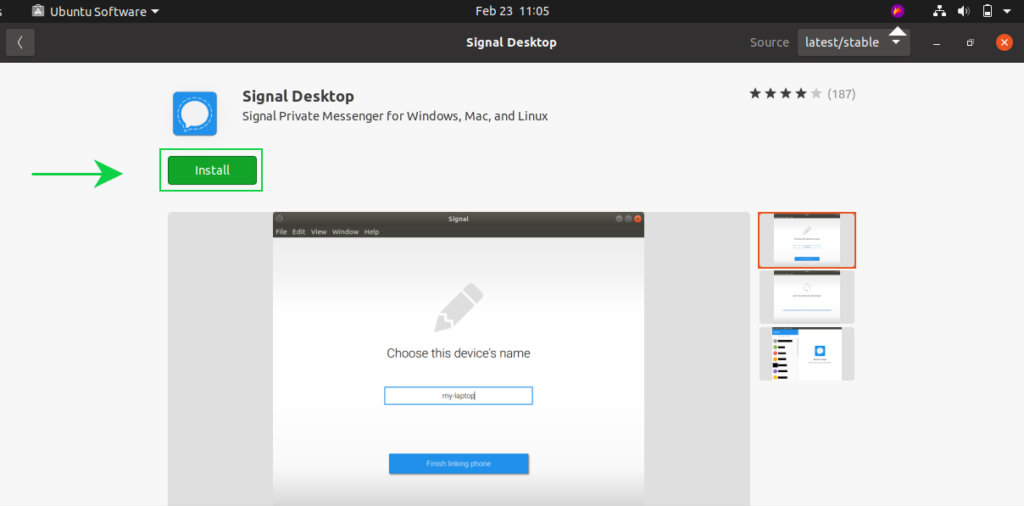 What is Slack?
Slack is utilized by over 750,000 businesses as a central platform for exchanging files, tools, and messaging with coworkers. It is a framework that includes tons of add-ins to support a variety of office tools. Even though the main feature of this application is connecting with people and messaging and these add-ins are the requirement for its usage. In Slack, there are two types of chatting methods: direct message, which is a chat between two people, and Channels, which are group chats.
What's so Extraordinary about Slack?
There were no real competitors when Slack was introduced to the market.  Slack pioneered the idea of merging group and one-on-one chats in a single user interface. This application also permits businesses to manage their audience. Talking about "usability," none of the traditional developers had developed anything similar to Slack. This app is small in size that makes it faster and more responsive concerning adding new features like emojis, two-factor authentication, and so on.
Slack also has two other specialties: understanding and designing user requirements. Many of the failed applications cannot adapt these two factors together, which Slack excels at. For installing slack, utilize the below-given command.
$ sudo snap install slack --classic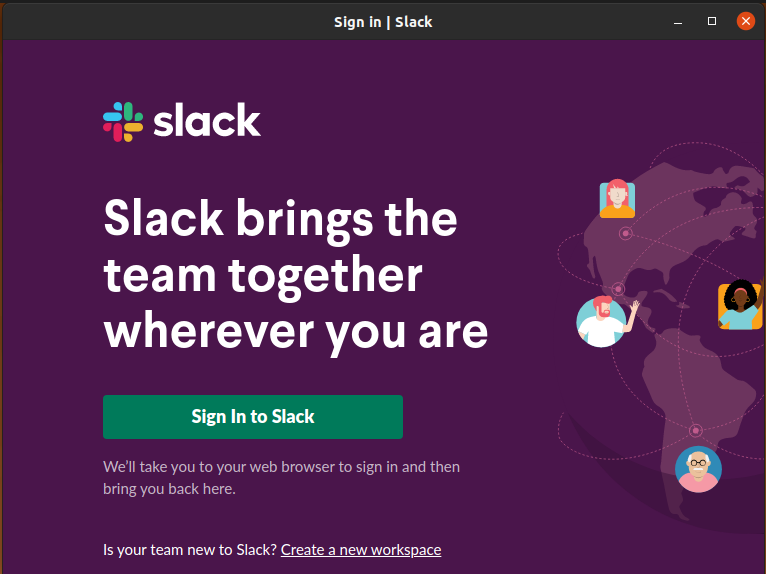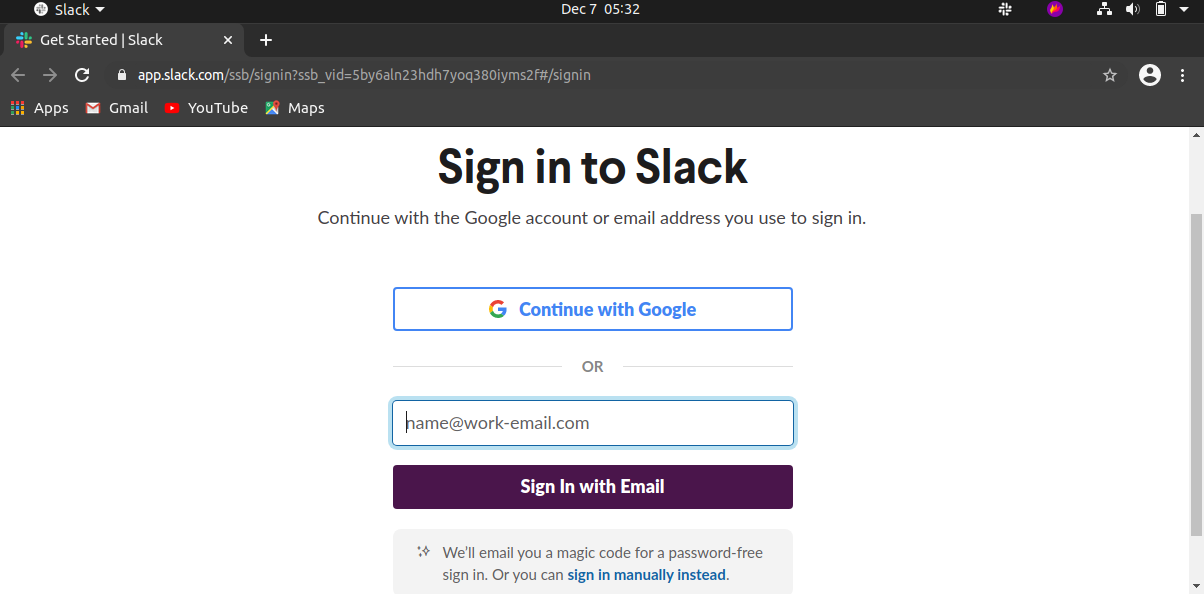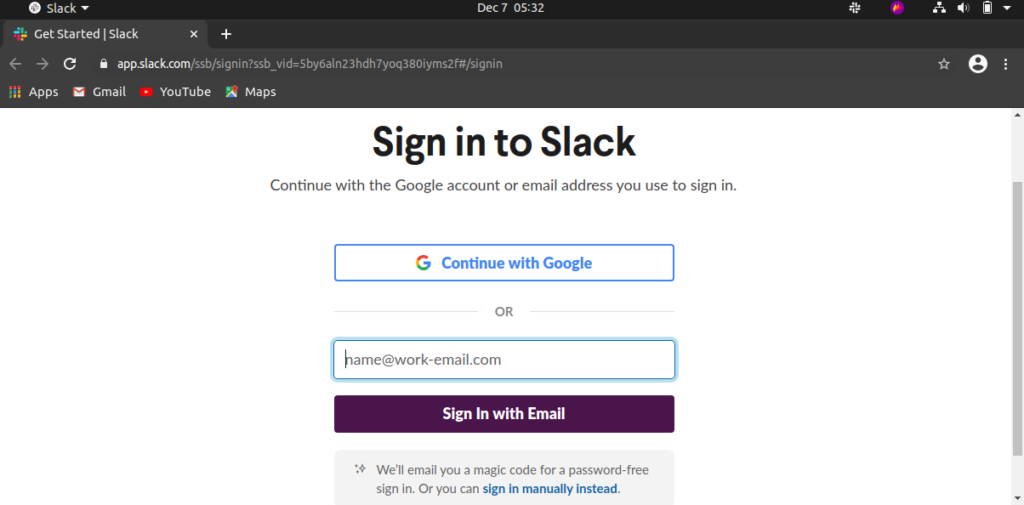 Discord:
Discord is a platform that combines the accessible chat user interface present in many applications such as Slack enabled with voice and video chat. It has speedily become one of the most popular applications with about 14 million daily users and 250 million users in total. Discord is appreciable for chatting with friends while playing games, but it can also be utilized for creating areas where people can gather, socialize, and meet up to find other players.
Similar to TeamSpeak, Slack, or Skype, Discord is a chat application. It's designed specifically for video game players, allowing them to locate one another, communicate and coordinate with each other while playing. It permits users to communicate in a variety of ways, including voice chat, video calls, and text. If you're going to play PC games, Discord comes to mind at a glance. The application makes chatting simple, and it includes search features that can help you find new people to add to your friend's list for fast communication. Many people use it as an organizational and social tool in addition to talking to each other while playing games.
Follow the given procedure for installing Discord using the terminal.
$ sudo apt install gdebi-core wget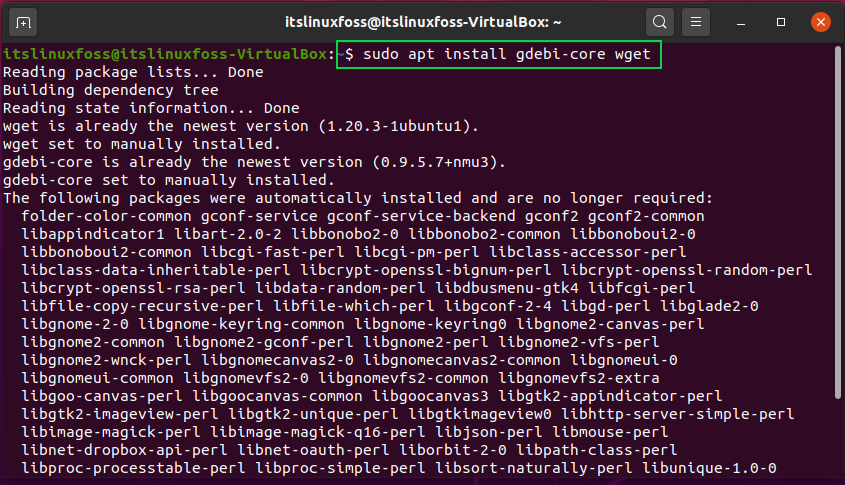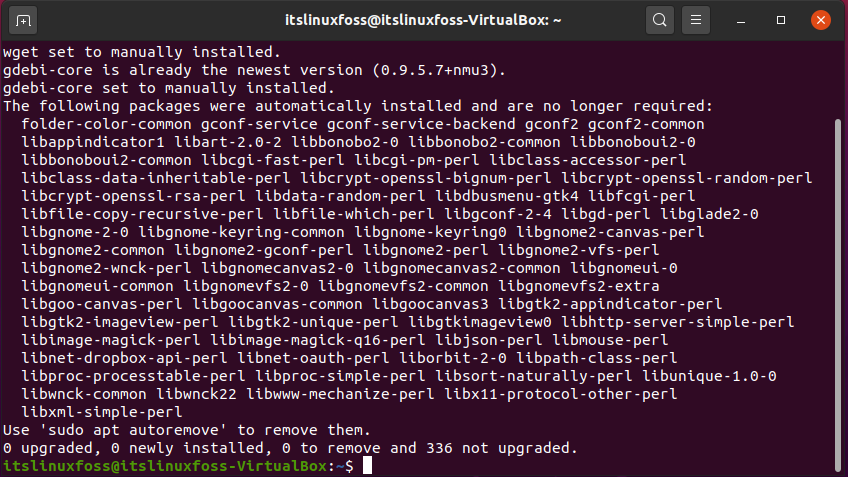 $ wget -O ~/discord.deb "https://discordapp.com/api/download?platform=linux&format=deb"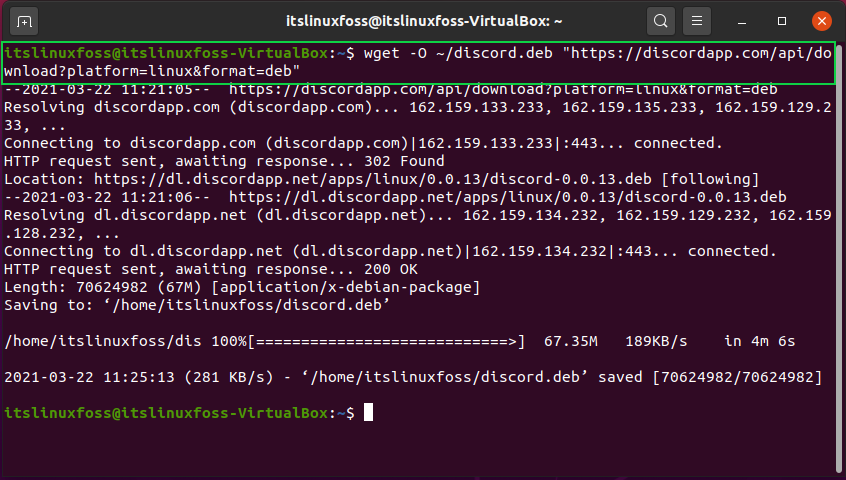 $ sudo gdebi ~/discord.deb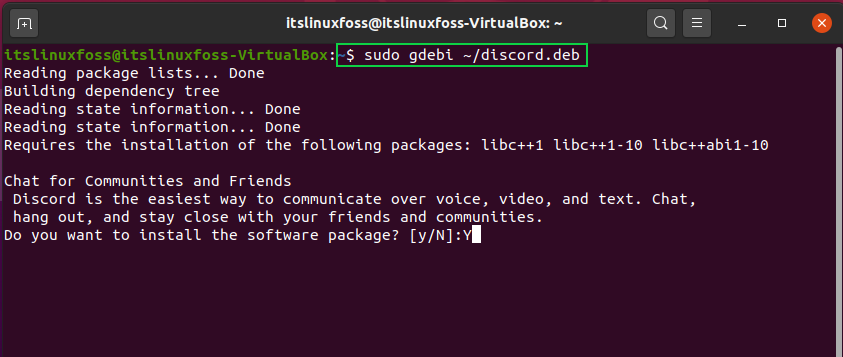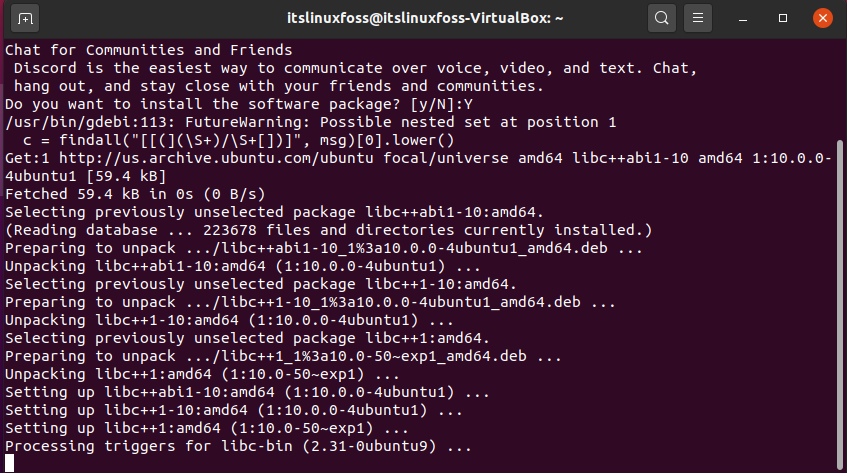 Search for the Discord application in the Activities.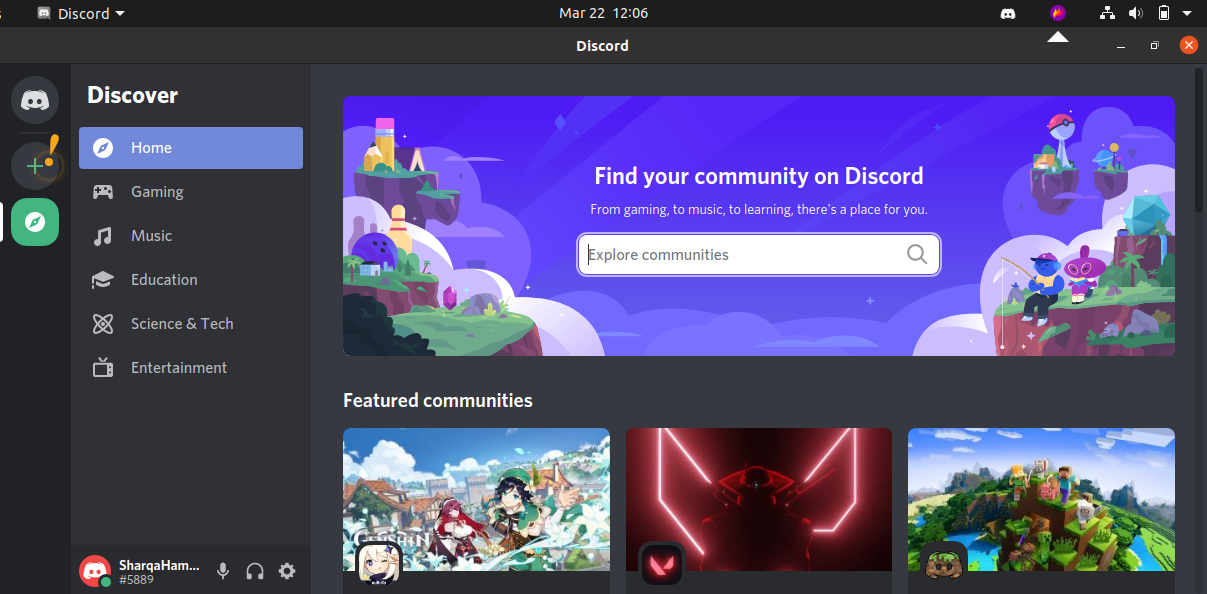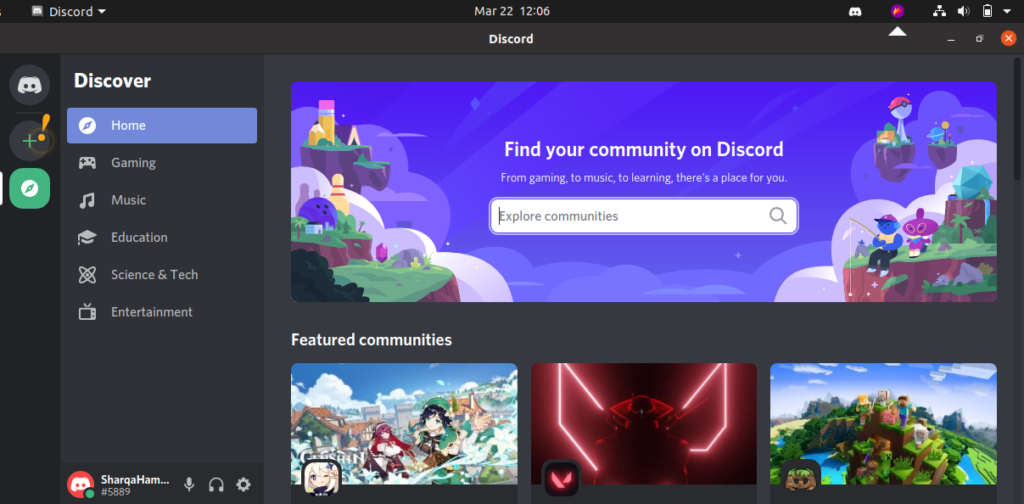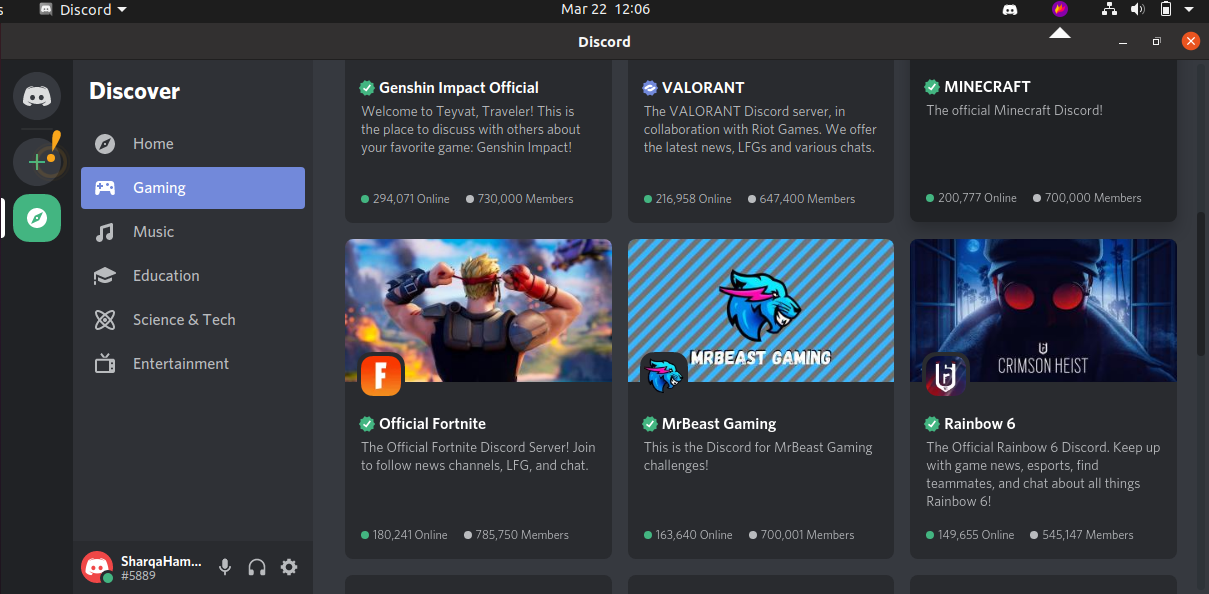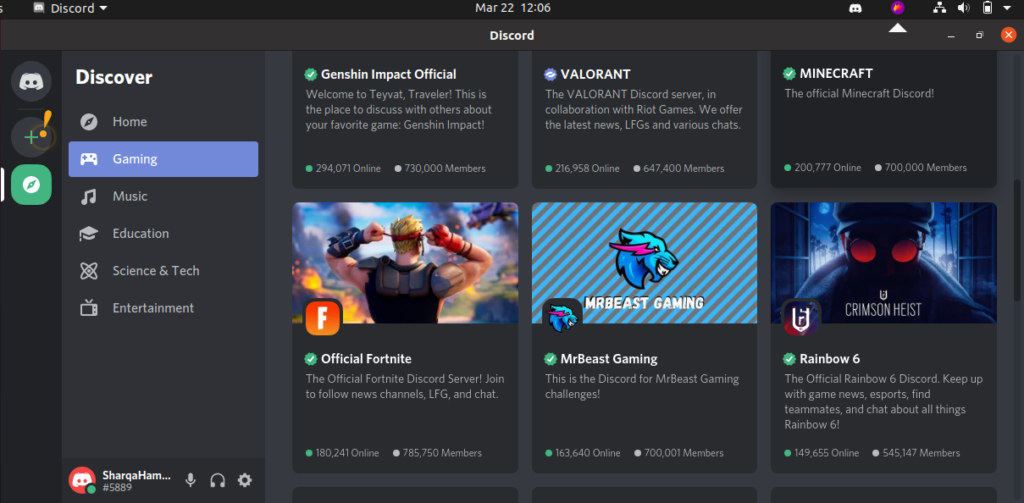 Viber:
Viber is a free video calling app and instant messaging application that lets its users send images, messages, audio, and video files, make free calls, and also permits you to share your location with other Viber users. Viber was initially released for smartphones, but it was later expanded to include Windows, Linux, and macOS users. You can now use Viber when doing other things right from your desktop.
Check the below-given method for installing Viber on your Linux system.
 $ wget https://download.cdn.viber.com/cdn/desktop/Linux/viber.deb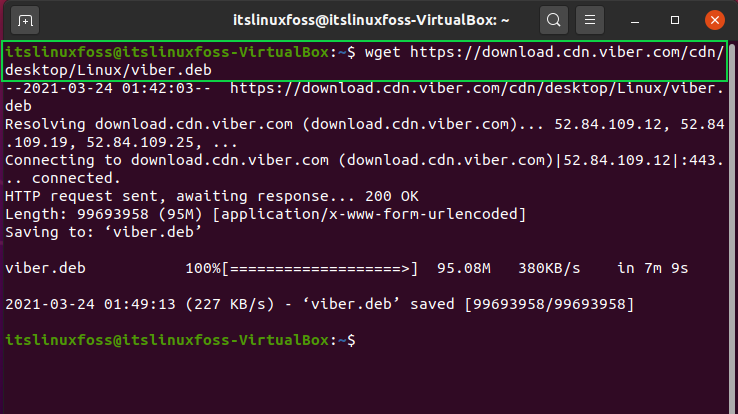 $ sudo apt install ./viber.deb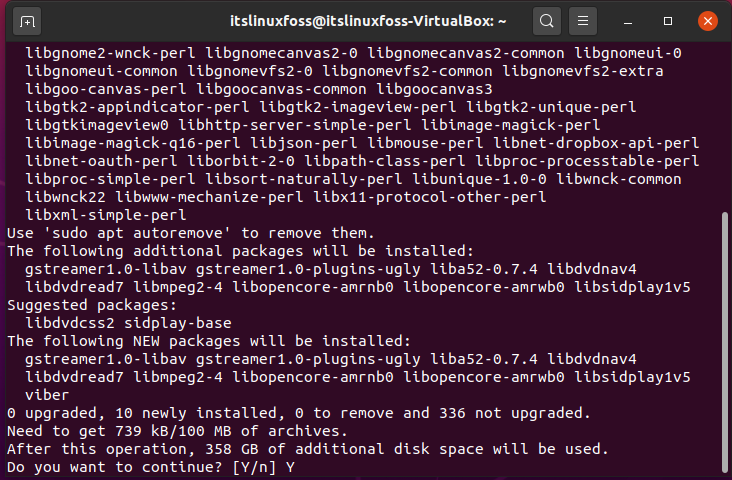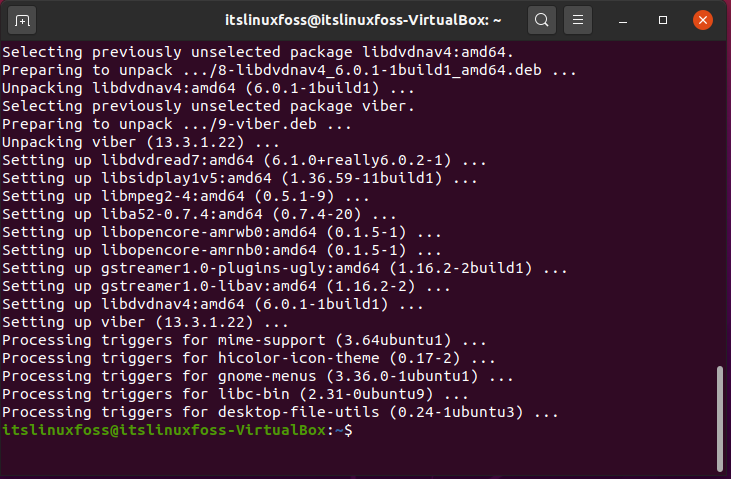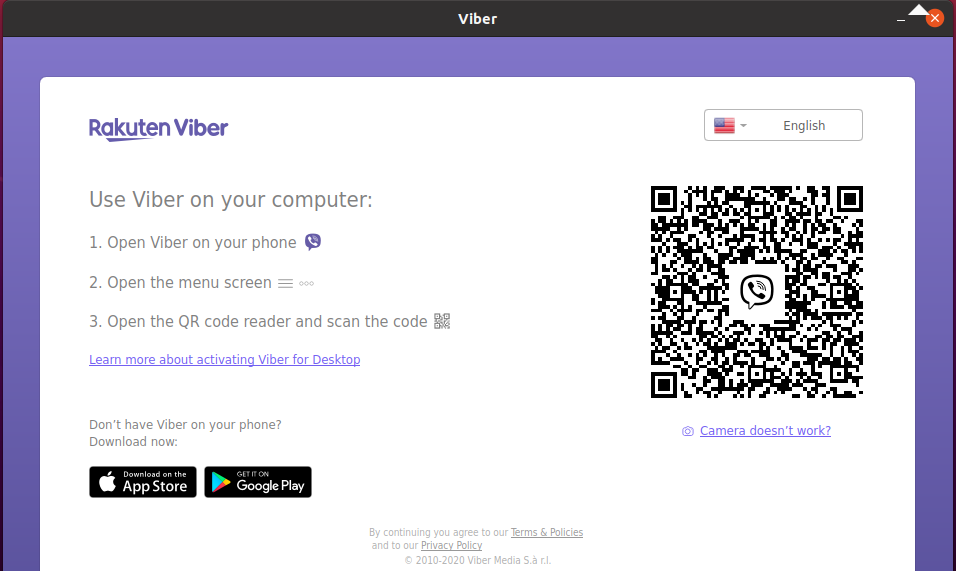 Wire:
Another modern desktop messaging platform that is ideal for business use is Wire. In this application, End-to-end encryption protects everything.
You don't have to be concerned about transparency because it's an open-source application. Of course, there is a cost for it to use, and there are two versions available: pro and business, each with its own set of features and offerings.
Install Wire on Ubuntu by writing-out the following commands in the terminal.
$ sudo apt install snapd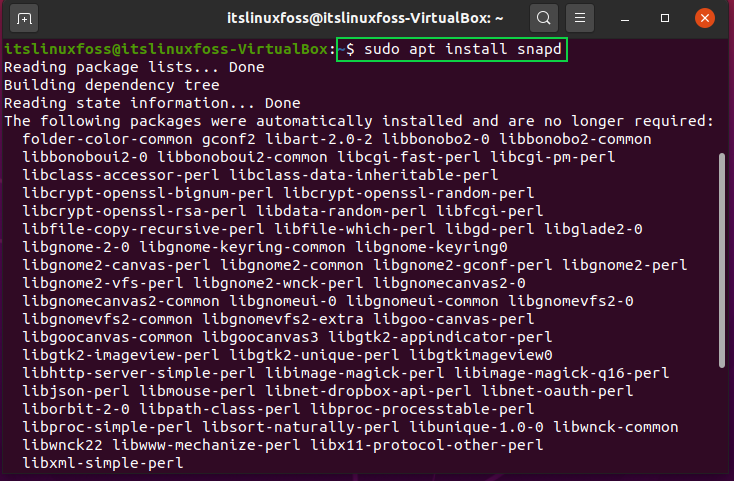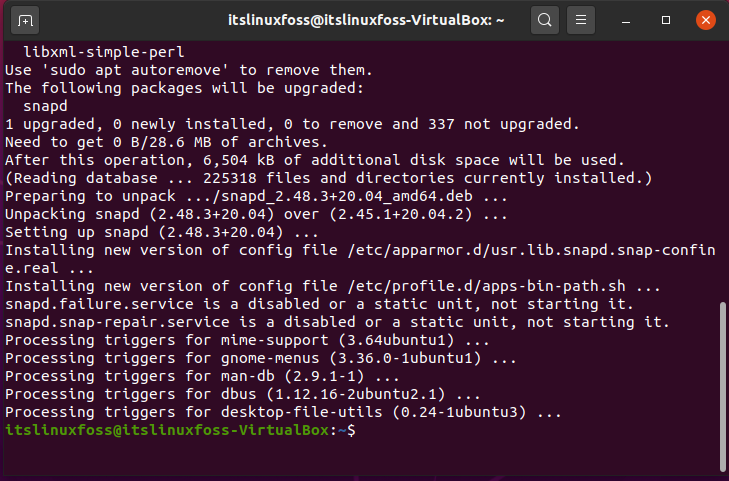 $ sudo snap install wire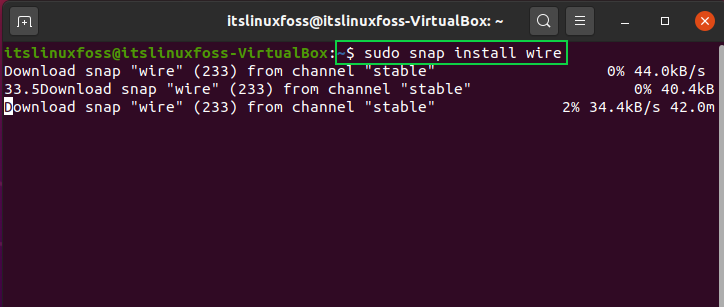 Conclusion:
We have discussed the top 6 Best Messaging and communication applications, their features, and their installation method on Ubuntu.