Discord is a popular chat application that is very among every type of user due to its advanced features. One of the such features of Discord is the ability to customize your profile, including changing your Bio. The application allows users to create and join servers, communicate with other users via voice and text, and share files. 
This article will discuss how to change the Bio on Discord mobile app. 
Change Bio on Discord Mobile App
To update the Discord account Bio on the mobile app, follow the provided steps.
Step 1: Open Discord Mobile Application and User Settings
The first thing you need is to open the Discord mobile application and then go to the user settings by pressing the "Profile" icon:

Step 2: Open "Profiles" Settings
This will open all the settings related to the Discord application where you need to navigate to the "Profiles" settings: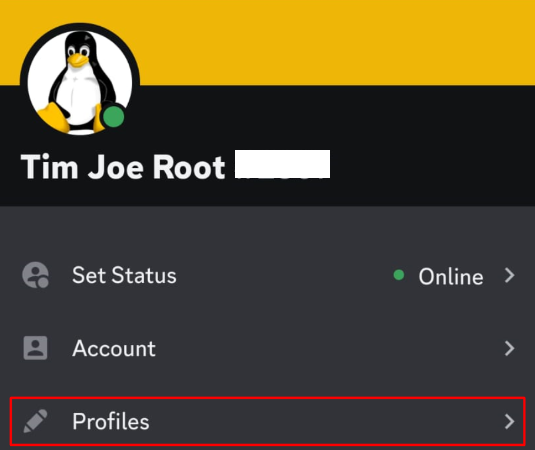 Step 3: Change Your Bio on Discord Mobile
If you have set your Bio before then you should be able to see that otherwise, your Bio will be empty. Click on the "ABOUT ME" dialogue box where you can set your desired Bio: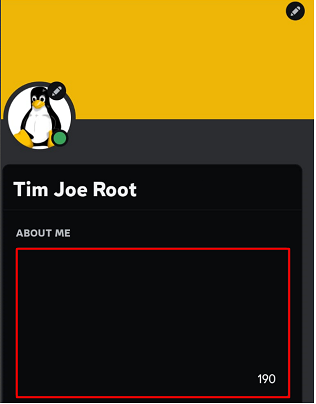 Next, write any Bio that you like and click on the "SAVE" option that will appear at the top right: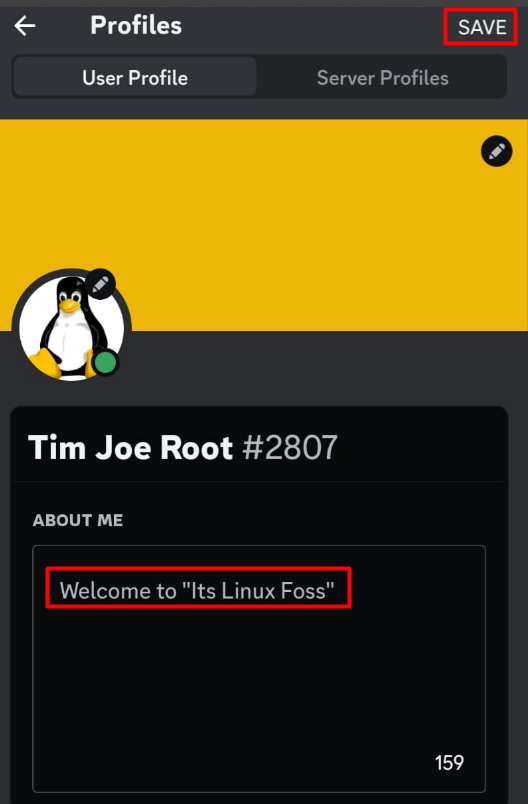 This is how you can change your bio on Discord mobile app by following the above guideline. 
Conclusion
Changing your Bio on Discord mobile is a simple process that can be done by following the steps mentioned in this article. A user can do this by first opening the discord application and then, navigating to the "User settings". Then, open the "Profiles" tab where you can change or update your Bio. This blog has provided the instructions to change your Bio on Discord mobile.