While working on documents in academia, the originality of the document is the primary concern of the evaluators (reviewers/editors). Google Docs is a fully equipped tool that offers various functionalities either built-in or third-party. Google Docs does not offer a plagiarism-checking facility by default. However, this functionality can be availed through third-party tools. This Google Docs guide illustrates the method for checking the document's originality.
Let's start today's guide!
How Do You Check Originality on Google Docs?
For checking the content originality, an existing Google Docs file is considered. Further, the following steps are carried out to check for the originality of that document:
Step 1: Get Add-ons
How to install Kali Linux in Window...
Choose the "Add-ons" from the "Extensions" tab of the menu bar: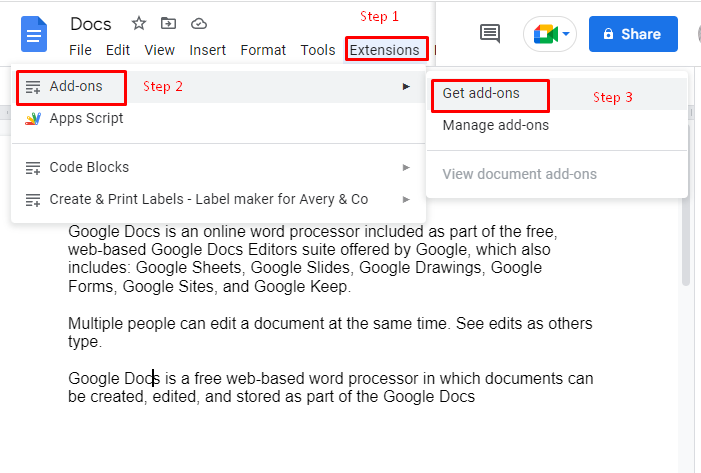 Step 2: Search the Extension
Type the "PlagiarismCheck" in the newly opened window of Google Docs and press the "Enter" button: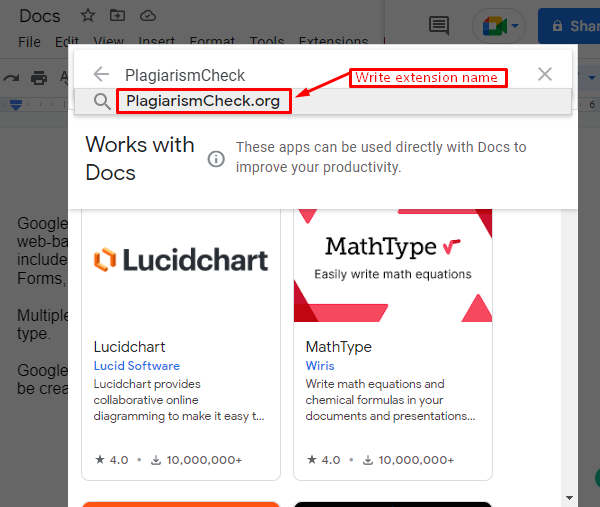 Step 3: Install Extension
It goes to the new window of extension "PlagiarismCheck.org". Press the "Install" button to start the installation process: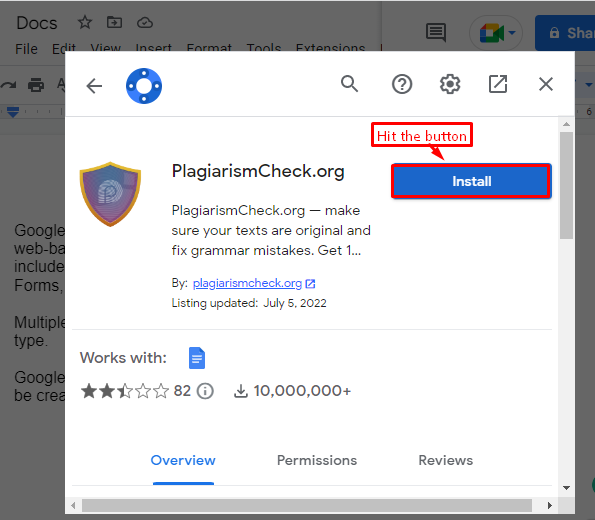 In this process, the extension requires some permission before installing the process. For that, hit the button "CONTINUE", as displayed in the below figure:
The "PlagiarismCheck.org" extension has been installed which can be confirmed in the downward figure: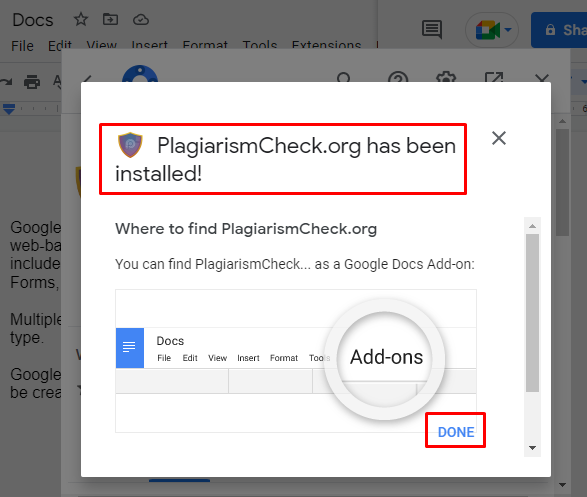 Step 4: Check Plagiarism
To enable the extension in Google Docs, hit the "Extensions" tab and choose the "Start" option of "PlagiarismCheck.org":
Press the "Proceed" button in the sidebar window of the added extension: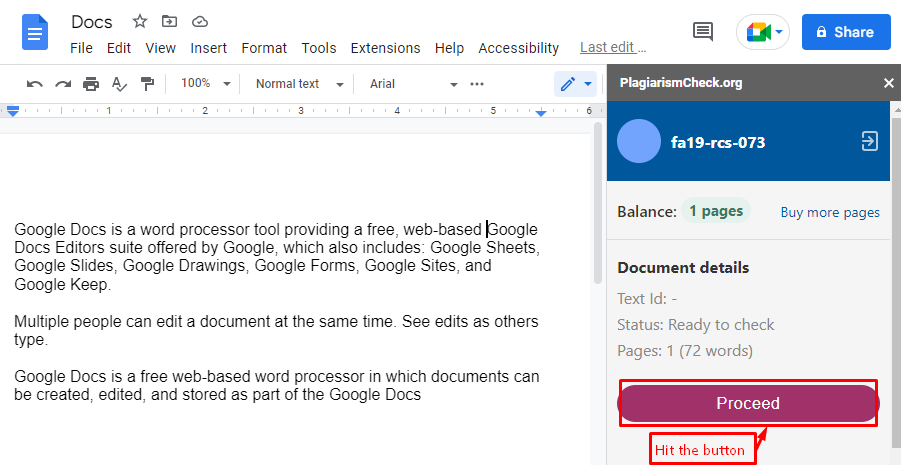 It computes the similarity and highlights the text, as shown in the below figure: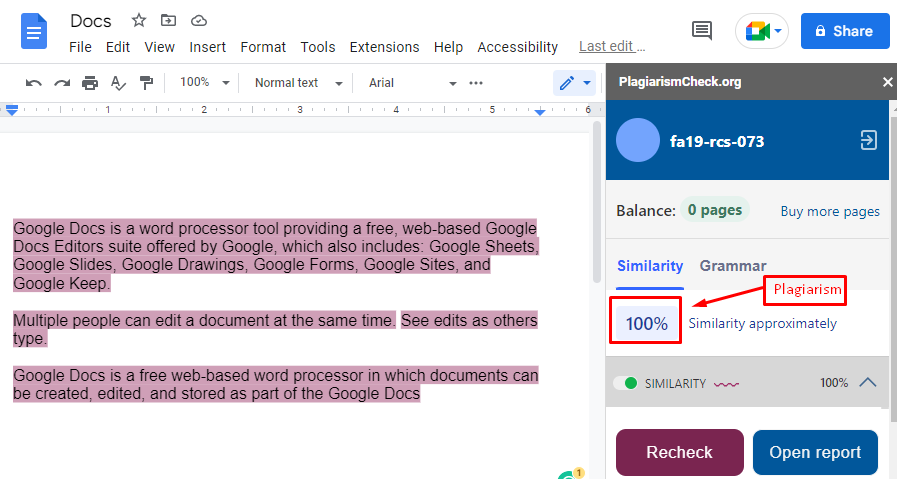 Step 5: Check Originality
To check the originality of the document, turn off the "SIMILARITY" button which can be shown in the below screenshot: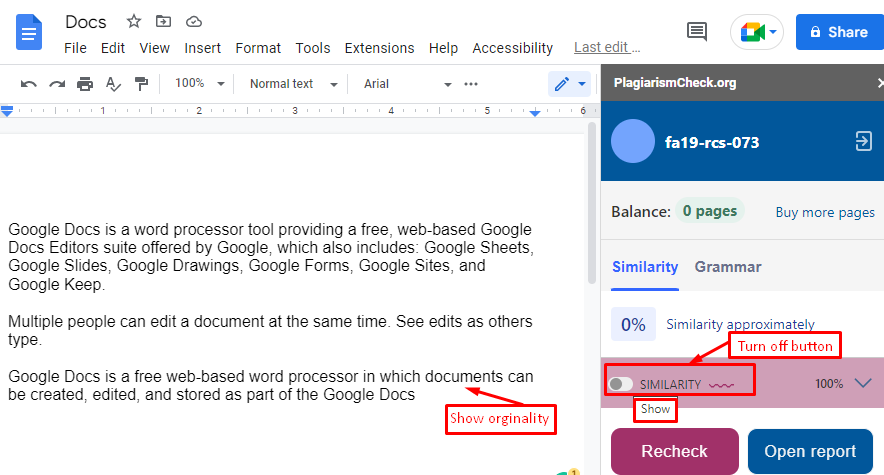 That's all from this guide!
Bonus Tip: Check the Originality of the Document From Version History
This is an additional method provided in this guide. Google Docs allows you to track the contributions of various contributors working on the same document. One can go to the version history and check how many changes are performed after the document is in Google Docs. To do so, press the "Check Version History", and you will get all the work performed by the writers. The following "GIF" better demonstrates the process: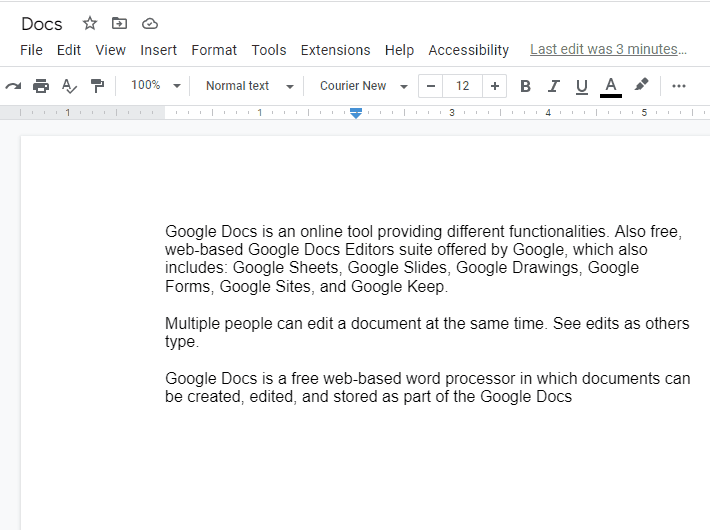 Great Work! You have experienced the step-by-step procedure to check out the original document.
Conclusion
To check the originality of the document, you can turn off the "SIMILARITY" button after computing plagiarism. The originality of the Google Docs can be attained using the third-party extension named "PlagiarismCheck.org". This extension provides detailed information about the originality of the content. This Google Docs post has demonstrated the detailed method to check for the originality of the document.