A user-friendly and collaborative platform is provided by Google Sheets, a flexible cloud-based spreadsheet program, to successfully develop, organize, and update content calendars. Google Sheets provides a variety of customizable templates to ease your content creation process whether you are a small business owner or a member of a marketing team.
In this post, 3 Google Content Templates have been explained in detail with a demonstration of the example. 
What is meant by Content Calender Template is Google Sheets?
A pre-designed spreadsheet layout known as a content calendar template in Google Sheets offers a feature for organizing, planning, and controlling content development and publishing schedules. 
These templates include a selection of features and functionalities fulfilling the requirements of teams, marketers, and content creators. Usually, they have columns and sections where one can fill in specifics like content titles, themes, publication dates, allocated team members, target audience, status, and other important information. Additionally, some templates might include spaces for monitoring, trackers for keyword research, measures of how well their content performs, and social media integration.
One can speed up the content planning process, guarantee consistency, and keep an organized overview of their content strategy by using a Google Sheets content calendar template. By removing the need to design a calendar from scratch and offering a user-friendly interface for teamwork, these templates make it simpler to organize with teammates and monitor progress.
What are the 3 Content Calendar Templates in Google Sheets?
These 3 Google Sheets content calendar templates include user-friendly designs, flexible modification possibilities, and easy teamwork features. By utilizing these templates, one may improve team coordination, streamline the planning and execution of their content, and ultimately improve the result of their outputs. 
Content Calendar Template 1: Monthly Content Calendar 
A simple but really useful tool for planning your monthly content generation and publication schedule is the first Google Sheets content calendar template. This template gives you a clear picture of the content you have planned for each day of the month, making it simple to assign themes, streamline tasks, and monitor progress. One can simply monitor the state of each piece of content with the help of built-in columns for a content category, target audience, and status throughout the month.
How to Create a Monthly Content Calendar in Google Sheets?
To make the monthly content calendar, open the Google Sheets: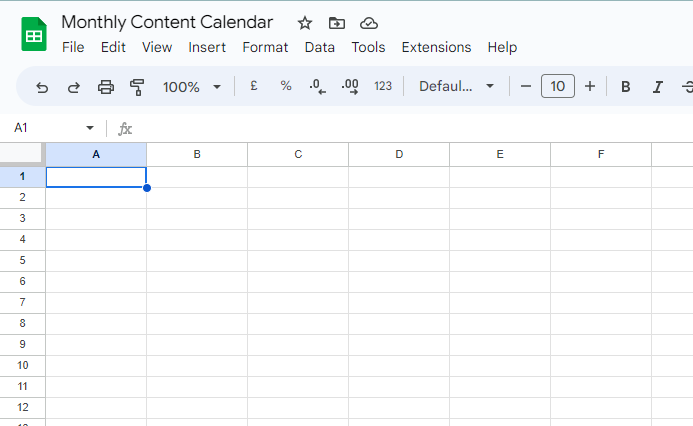 Now make the calendar by following the blog, How to Create Calendar in Google Sheets in the left corner of the Sheet: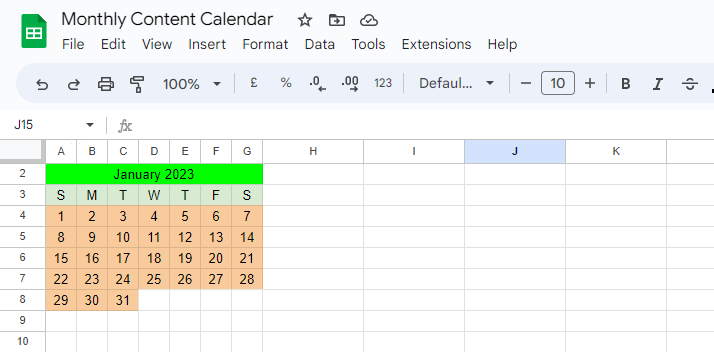 Now assign the next columns for different information about the content published, for example:
We can also type some check boxes by following the article: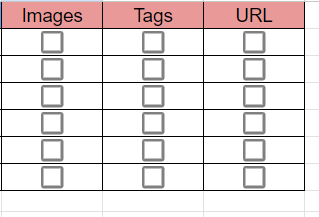 Finally, add the status of the article by selecting the column: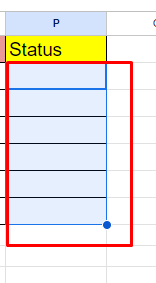 Then open the "Dropdown" menu, and click on "Insert" in the toolbar: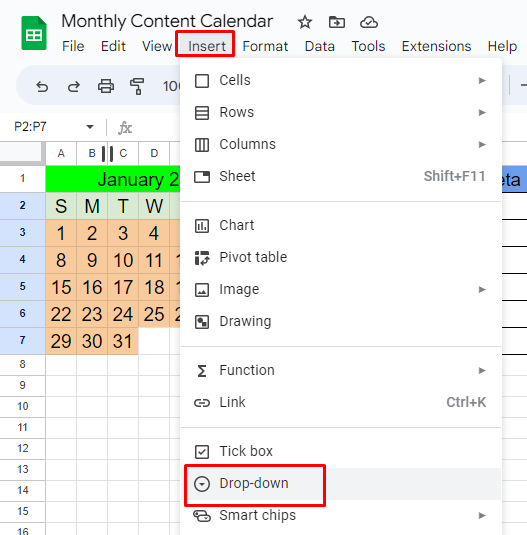 Then type the option of the scroll menu and click on "Done":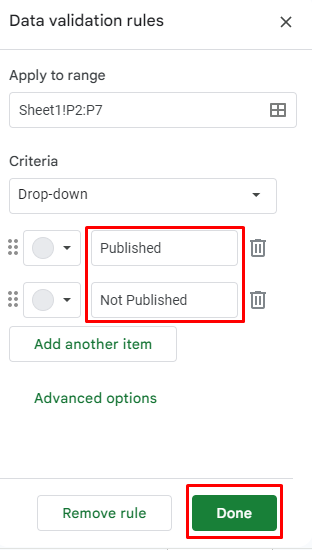 The Drop-down menu has been inserted: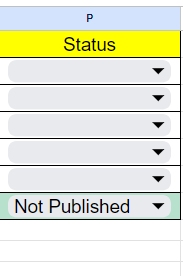 Now the "Monthly Content Calendar" is ready and will look:


Content Calendar Template 2: Weekly Content Calendar
The weekly content calendar template is perfect if one likes to organize content in more detail. This template offers a thorough weekly overview of the content strategy. Time slots are assigned to each day, allowing you to precisely arrange and schedule your material. There are also parts assigned to social media scheduling, making sure that your material is efficiently shared across a variety of platforms. For individuals that require a more organized and time-sensitive approach to content management, the weekly content calendar template is ideal.
How to Create a Weekly Content Calendar in Google Sheets?
To create the weekly content calendar, follow all the steps mentioned in the above example. Just replace the monthly calendar with the weekly calendar: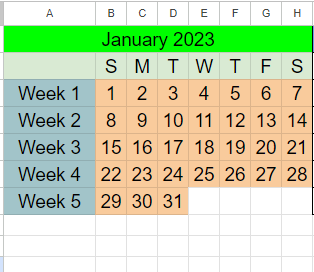 Content Calendar Template 3: Campaign Content Calendar
The campaign content calendar template is a useful tool for people working on marketing campaigns or lengthy projects. They can easily plan and track their campaigns using this template. It has parts that describe the campaign's objectives, target market, essential messages, and distribution methods. They can make sure that every aspect of your campaign is coordinated and carried out without any interrupt by having a thorough understanding of the content and timeframe. With the help of the campaign content calendar template, one can maintain concentration and organization, which will lead to effective campaigns.
How to Create the Campaign Content Calendar?
The campaign content calendar can be created by following the above-mentioned steps, just replace the article details with the tasks and assignments related to the campaign. 
Conclusion
3 Google Sheets Content Calendar Templates are used to monitor and make website management easy. This article has explained all the 3 possible templates that can increase the management efficiency of the Blog website. Google Sheets Content Calendar Templates provide a flexible and scalable way to streamline your content creation workflow, whether you need to plan monthly content, maintain a weekly calendar, or schedule campaign activities.