The ability to build tables in Google Sheets is a popular feature that gives the data an organized framework and makes analysis easier. Understanding how to create a table in Google Sheets is a useful skill that can improve productivity and streamline the workflow, whether you are a student, professional, or small company owner.
To help in organizing the data more effectively, we will walk you through the process of making tables in Google Sheets in this post.
How to Create a Table in Google Sheets?
To create the table, we will consider an example of the "Students Record" in the form of the table by following the below-mentioned steps. 
Step 1: Define the Header Row
First, define the header row for the data of the "Students Record" in the first row of the sheet: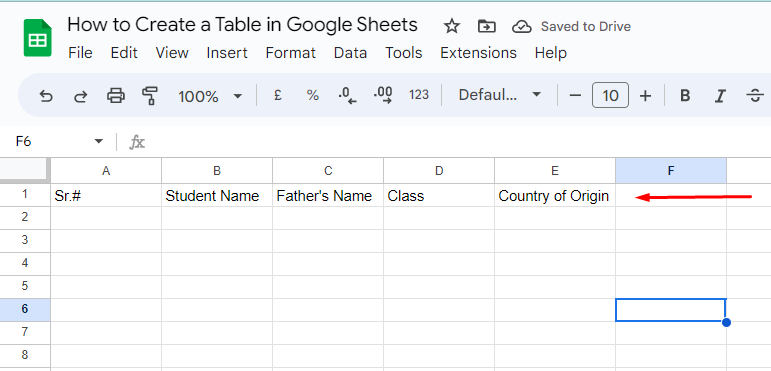 Now customize the header row by changing the font size, alignment, making it bold, and filling the cells with some color:


Step 2: Insert the Data Following the Header Row
Insert the data following the header row to complete the information: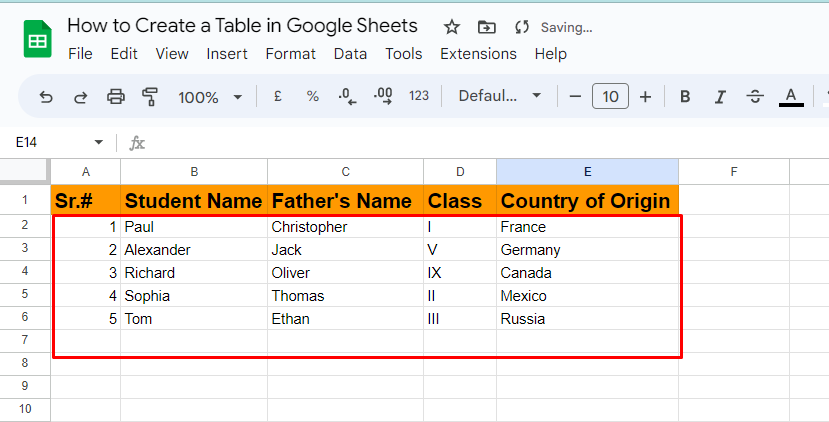 Again format the data by setting the "Font Size", "Align the data", and "Filling the cells with color":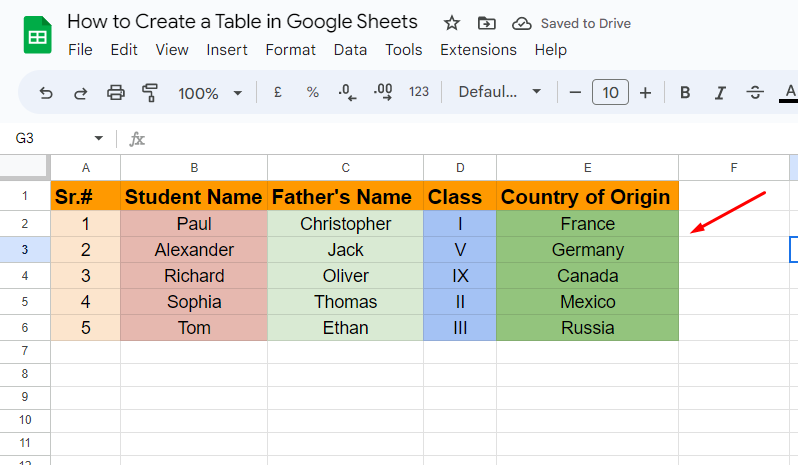 Step 3: Select the Data from the Table
Now with the help of the mouse, select all the data which is supposed to include in the table: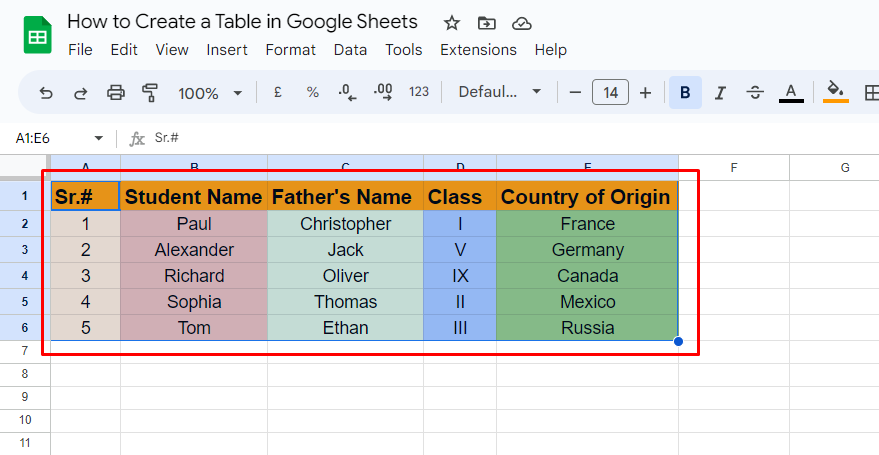 Step 4: Make the Borders of the Tables
Choose the color of the border by clicking on the icon of the "Borders" and then click on the "Border Outline Color"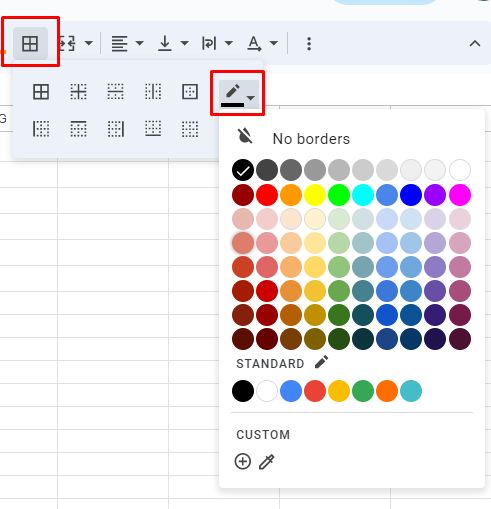 Now choose the Borders for the selected data:


The table has been created: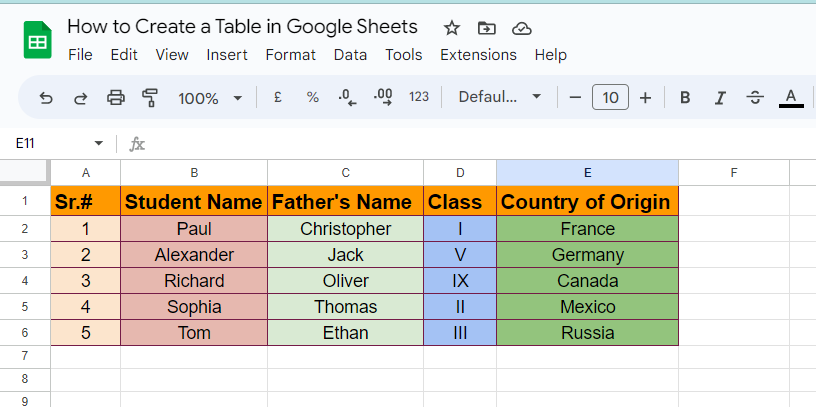 How to Add the Formulas in the Table in Google Sheets?
To add the formula in the table in Google Sheets, define the formula in the first cell of the column: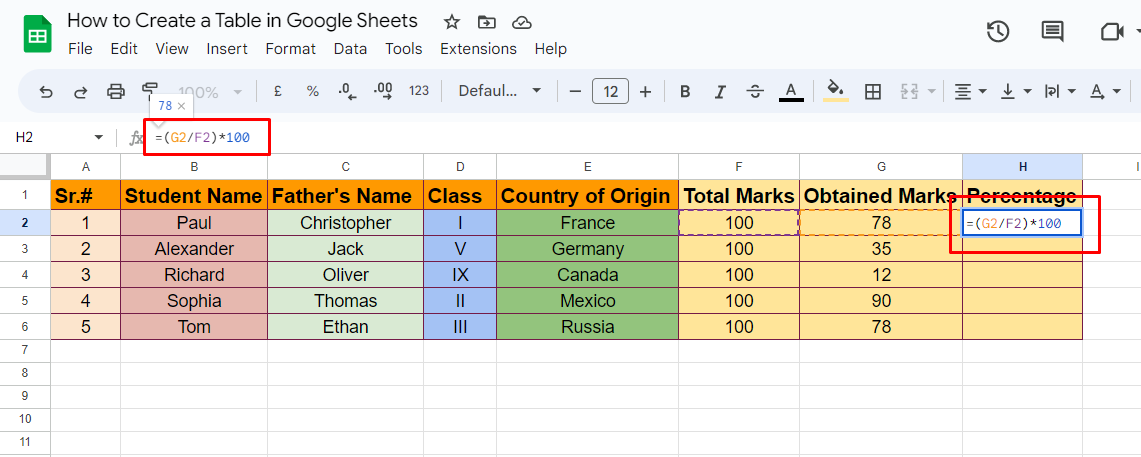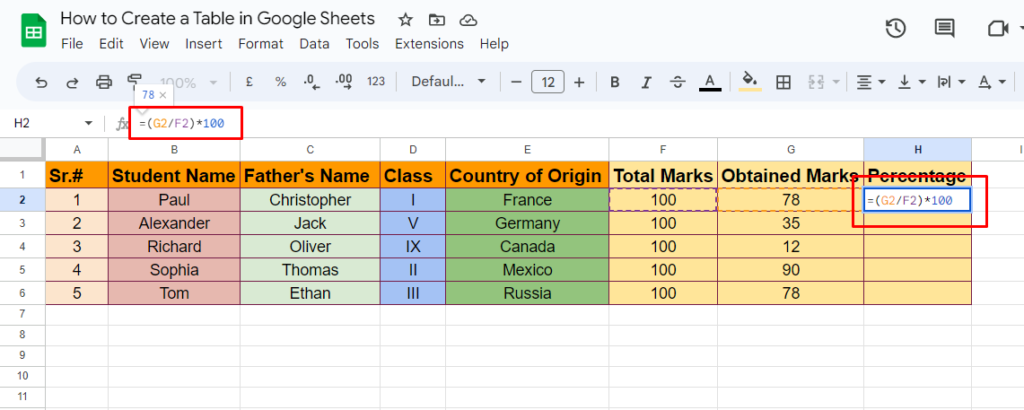 Press the ENTER key to apply the formula: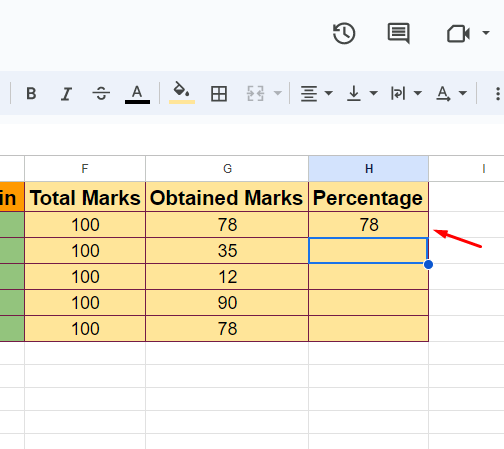 Now select the cell and drag by holding it from the right bottom to the last cell for auto-filling the data: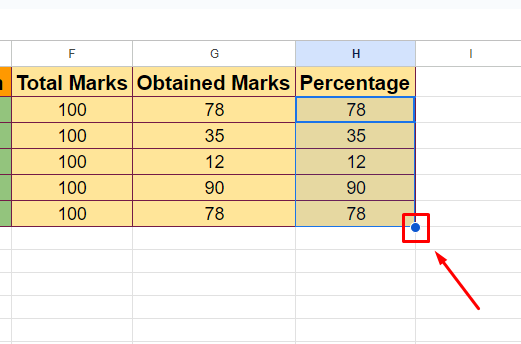 The formula is applied to all the selected cells in Google Sheets. 
How to Insert the CheckBox in the Table?
To insert the checkboxes in the table, select the column in which checkboxes are supposed to insert: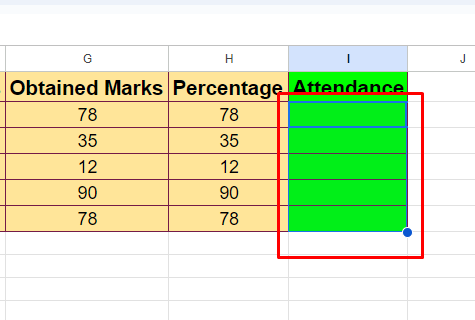 Choose the "Tick box" from the dropdown menu that appears by clicking on the "Insert":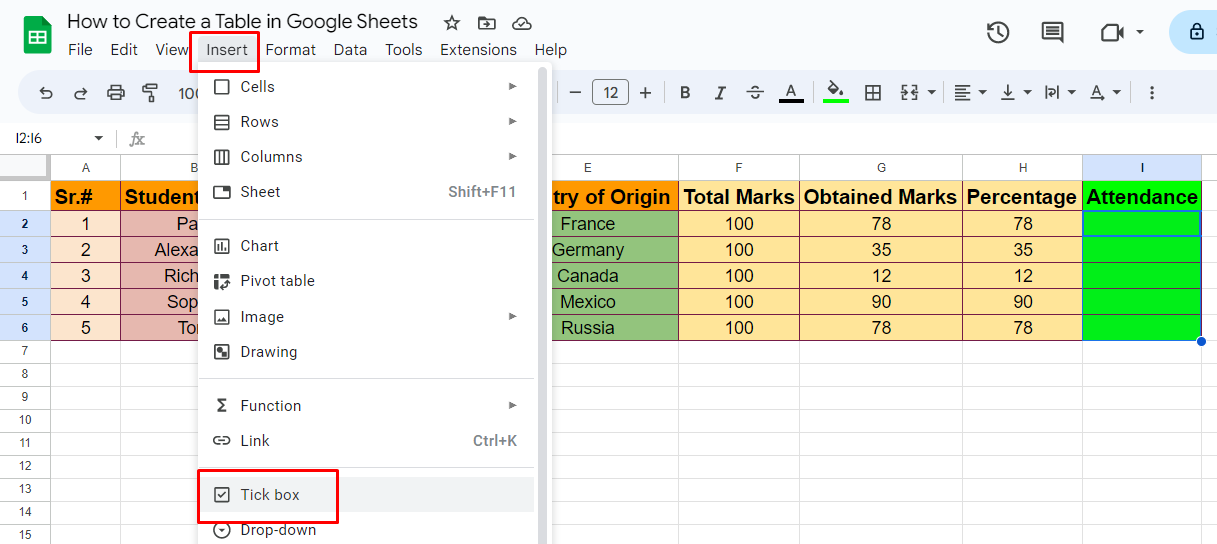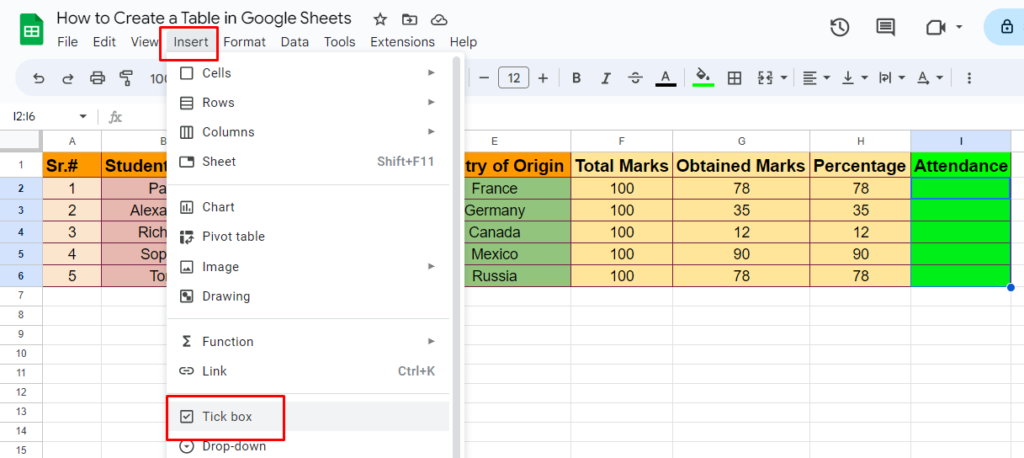 The checkboxes are inserted in the selected cells: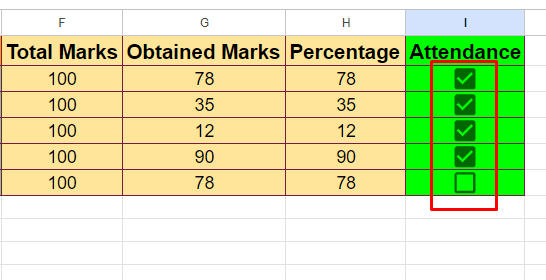 Conclusion
To make a table in Google Sheets, select the cells and define the borders of the selected cells. Then define the header row in the first row of the table and insert data. Making the table in the Google Sheets is very easy as explained in this blog.