Discord is a popular communication platform used by millions of users worldwide. It provides an additional security feature for a user account with the name of Two-Factor Authentication (2FA). However, due to some issues, this security feature does not work as expected.
In this article, we will address the "Discord Authenticator not working" problem and provide a troubleshooting guide to resolve it through the following outline:
Understanding Discord Authenticator
Common Issues With Discord Authenticator
Troubleshooting Steps to Resolve Discord Authenticator Not Working
Understanding Discord Authenticator
Discord Authenticator requires you to provide a second verification method, typically a time-based one-time password (TOTP) generated by an authenticator app on the user's mobile device. By enabling Discord Authenticator, a user can enhance the security of their account and reduce the risk of unauthorized access.
It provides two different pieces of evidence for a user to verify their identity: the first one is the account password and the second one is the code provided by the authentication app.
Common Issues with Discord Authenticator
2FA-related issues can occur for various reasons. Let's explore some of the common problems users may encounter with Discord Authenticator.
Invalid Codes Generated by Microsoft Authenticator
Some users have reported receiving invalid codes when using the Authenticator application with Discord. This issue can occur due to a specific configuration or compatibility problem between the two applications.
Verification Required Error
If a user encounters the "Verification Required" error message while setting up 2FA on Discord, it indicates that they need to verify their phone number to enable this security feature. This requirement ensures that only valid and unique phone numbers are linked to Discord accounts.
Troubleshooting Steps to Resolve Discord Authenticator Not Working
If you are facing issues with Discord Authenticator, follow these troubleshooting steps to resolve the problem:
Ensure the Correct Time and Date
Disable and Re-enable 2FA
Reset Authenticator App
Contact Discord Support
Fix 1: Ensure the Correct Time and Date
To begin troubleshooting the Discord Authenticator issue, it is important to ensure that the time and date settings on your device are accurate. Discord Authenticator relies on time-based codes. Any inconsistency in your device's time settings can cause authentication problems. The below-discussed steps can be followed to resolve this issue.
Step 1: Launch Date & Time Settings
First, launch the "Date & time settings" via the Start menu: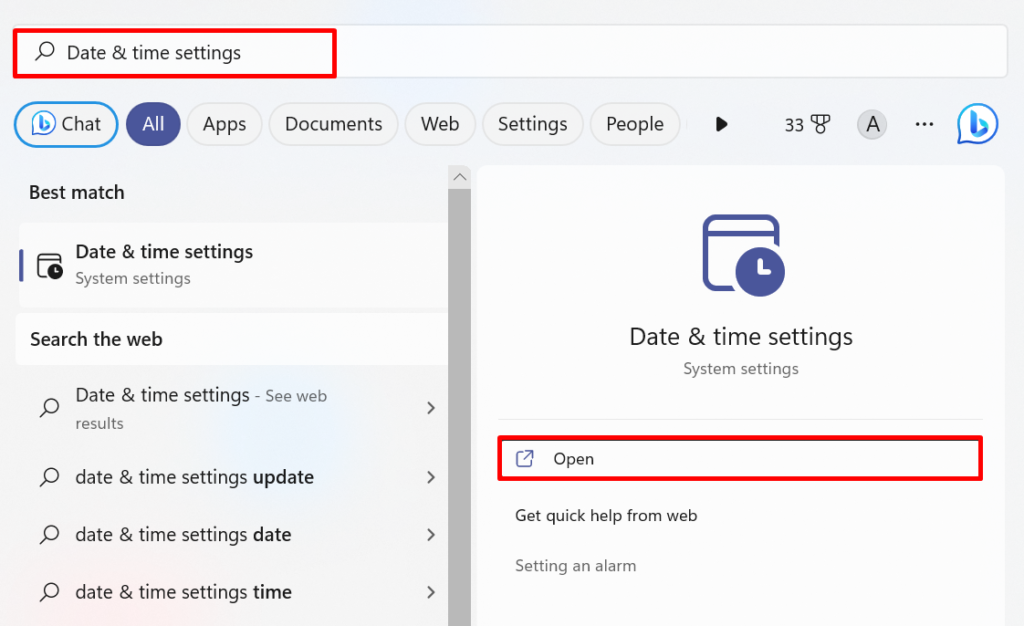 Step 2: Enable "Set Time Automatically"
Next, enable the "Set time automatically" option if it already didn't to synchronize the time based on your region:

Fix 2: Disable and Re-enable 2FA
If syncing the device time and date doesn't resolve the issue, try disabling and re-enabling Two-Factor Authentication (2FA) on the Discord account using the below steps.
Step 1: Navigate to User Settings
Click on the "Gear" icon on the bottom right of the profile picture to open the "User Settings".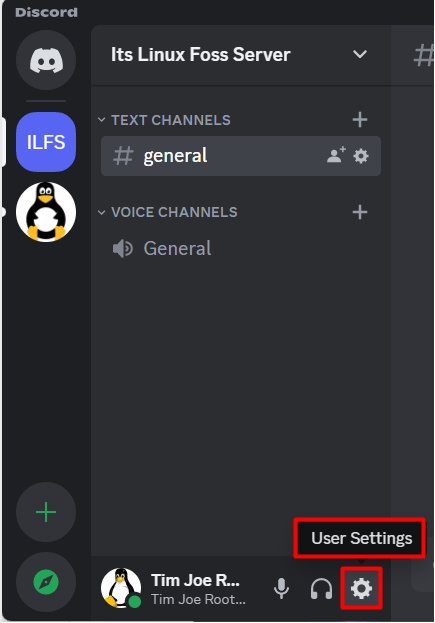 Step 2: Click on "Remove 2FA" 
Next, click on "My Account" settings and hit the "Remove 2FA" button:


Next, enter the 8-digit backup code and enable the 2FA again to check if the problem is resolved or not. If a user is unaware of the backup codes then more details regarding this can be found here: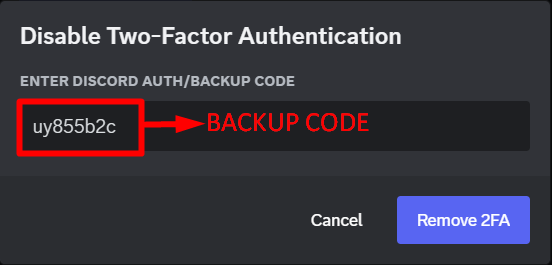 Fix 3: Reset Authenticator App
Users can also try resetting the Discord Authenticator app on their mobile devices. This will clear any cached data or settings that might be causing the problem and can be done by following the below steps. 
Step 1: Locate Authenticator App
Open the mobile app settings and then choose the "App info" option: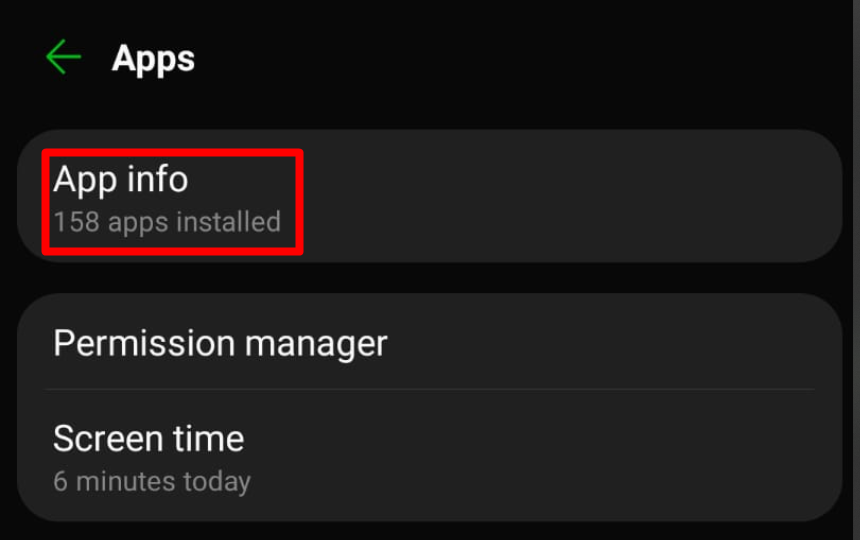 Next tap on the "Authenticator" app from the list: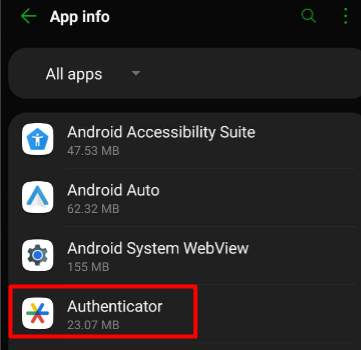 Step 2: Clear Data and Cache
Tap on it, and then open the storage options to clear its data and cache as shown below: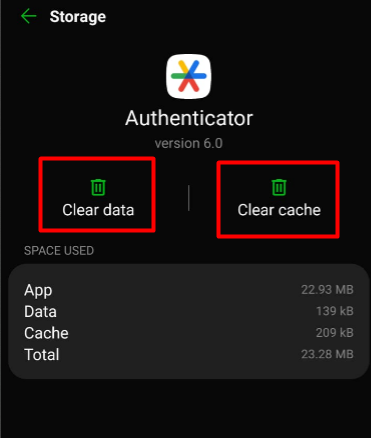 Note: A user can also remove the authenticator app and reinstall it from the mobile application store if the problem still persists.
Fix 4: Contact Discord Support
Discord has a dedicated support team that can help users in troubleshooting and resolve such issues by following this link. Provide all the relevant information regarding the issue as explained in the below image: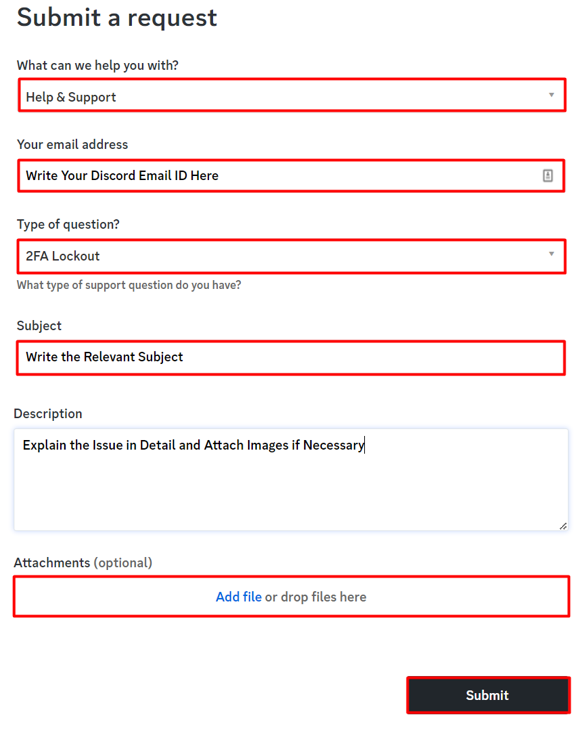 That's all about fixing the "Discord Authenticator Not Working" issue.
Conclusion
Two-Factor Authentication provides additional security to the Discord account. If a user encounters issues with the Discord authenticator not working, there are troubleshooting methods they can try, such as syncing their device's time, Re-enabling 2FA, resetting the 2FA app, or contacting Discord support for assistance. By following these methods, a user should be able to resolve the "Discord Authenticator Not Working" issue.