Discord application comes with two of the most useful features: "Blocking" and "Privacy" settings. Discord Blocking allows users to block anyone for a variety of reasons such as spamming and harassment. Whereas privacy settings allow users to have full control over the personal information that they can share with others. This article will be focused on guiding users about these two settings and what they have to offer.
Discord Blocking and Privacy Settings
Some of the major settings that these two have to offer are discussed below.
Block Explicit Images on Discord
Users can block explicit images from friends and non-friends by first opening the user settings: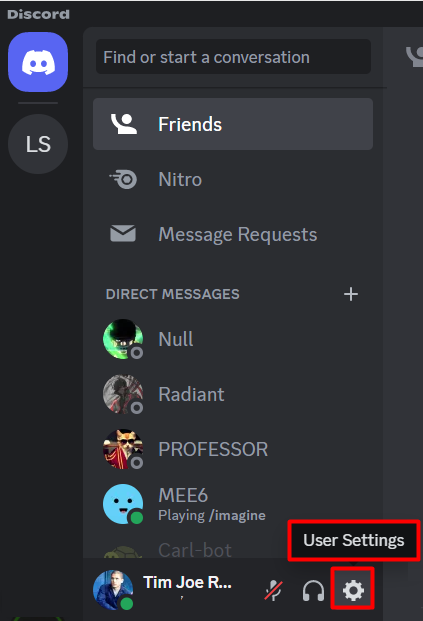 After that select the "Privacy and Safety" tab where three different settings can be discussed below.
Filter all direct messages: This will allow the user to block and filter all those messages from friends and non-friends that contain explicit images. 
Filter direct messages from non-friends: This will allow users to block and filter only those explicit messages that they received from a non-friend.
Do not filter direct messages: This will not block and filter any messages that they receive either from a friend or non-friend containing an explicit image.
These three filtered messages can be seen in the image below:


Block Spam Messages on Discord
Similarly, if a user wants to block and filter spam messages that are irrelevant to their interest then they can block them as well. A user can either block all spam messages, from a nonfriend only or from no one:


Enable or Disable Message Requests on Discord
If a user has joined a different server, then Discord allows them to send messages directly by default to anyone on that server. So, for privacy reasons, if a user does not want this feature, then they can do that by disabling the option of "Allow direct messages from server member":


Moreover, a user can even disable the message request where someone from the same server won't be able to message them. This can be done by disabling the option of "Enable message request from server members you may not know":


Enable or Disable Friend Requests on Discord
A user can either enable or disable the friend request option for better privacy based on their preference. There are three different options available which are discussed below.
Everyone: This means that everyone present on the Discord application can add the user.
Friends of Friends: This means that only mutual friends can send friend requests to the user.
Server Members: If a user has joined any server, then other users who have also a member of that server can send them a friend request:


Blocking Someone on Discord
Discord also allows you to block someone from the friend list in case of a clash or due to other reasons. This can be done by right-clicking on that user's inbox messages and selecting the "Block" option as shown below: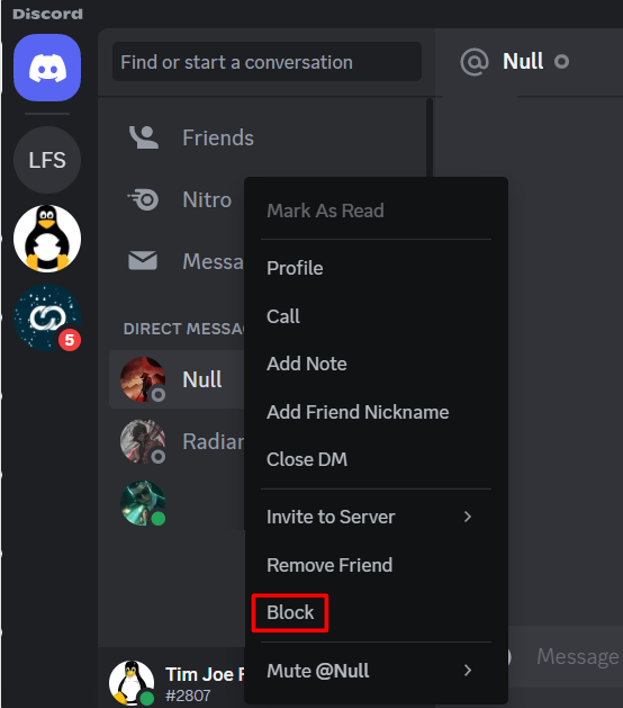 That's all about the Discord Blocking and Privacy Settings.
Conclusion
Discord's blocking and privacy settings are essential tools for all users to maintain control over their online interactions and protect their privacy. A user can maintain a peaceful environment on Discord by applying these settings to their account. Different settings are available regarding this such as "blocking explicit images and spam messages", "enabling and disabling message requests" and "blocking someone on Discord."