Discord is typically designed for the gaming community to keep in touch with each other. It has many attractive features such as text, voice chat, and live streaming. The user often confuses Discord and Discord Canary. Discord is the official application whereas Discord Canary is the alpha version of Discord to test the features. 
This post will tell all aspects of Discord Canary with the following outline.
What is Discord Canary?
Discord Canary is the alpha version of Discord. It is utilized by the tester team of Discord to test all the new features of Discord before the final release. While using Discord Canary you may face a crashing/bugs issue as this is the test application.
Is it Safe to Use?
Now, you may have a question, Is it safe to use the Discord Alpa version? Yes, it is 100% safe and doesn't have any security issues as it was officially launched by Discord, so the testing feature is utilized by the public. But this is not a stable one as it is only used for testing purposes so bugs and other issues can be faced.
Where to Download and Install Discord Canary?
To download Discord Canary, navigate to the attached link. Then, scroll down and click on the downloading link based on your platform. For instance, we are downloading Canary for Windows: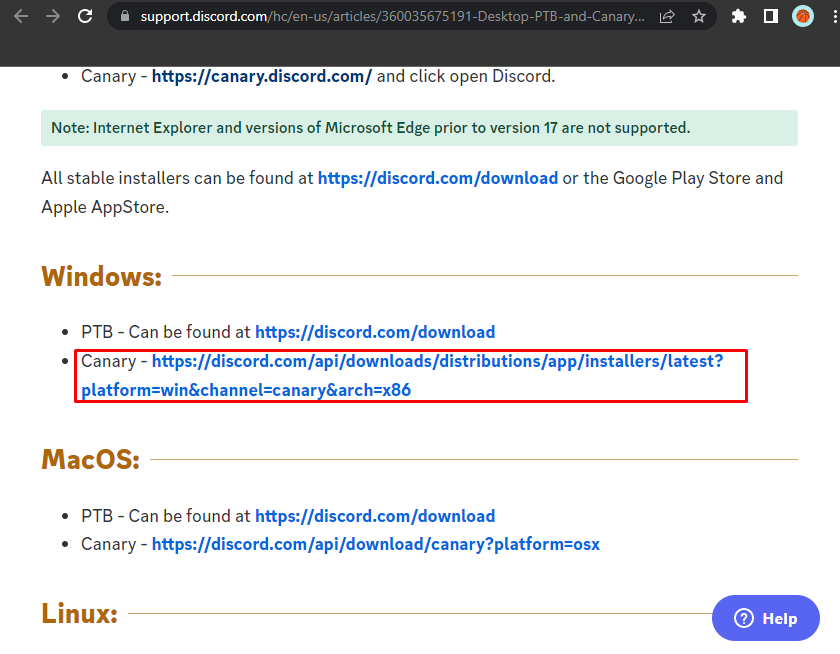 Once the set-up is downloaded, install it into your pc.
How to Use Discord Canary?
Discord Canary is represented by the "light-yellow" color icon and you won't find any difference between the official and Discord Canary interface. To use it, see the demonstration below.
Step 1: Launch Discord Canary
Launch the Discord Canary from the Windows "Start" menu: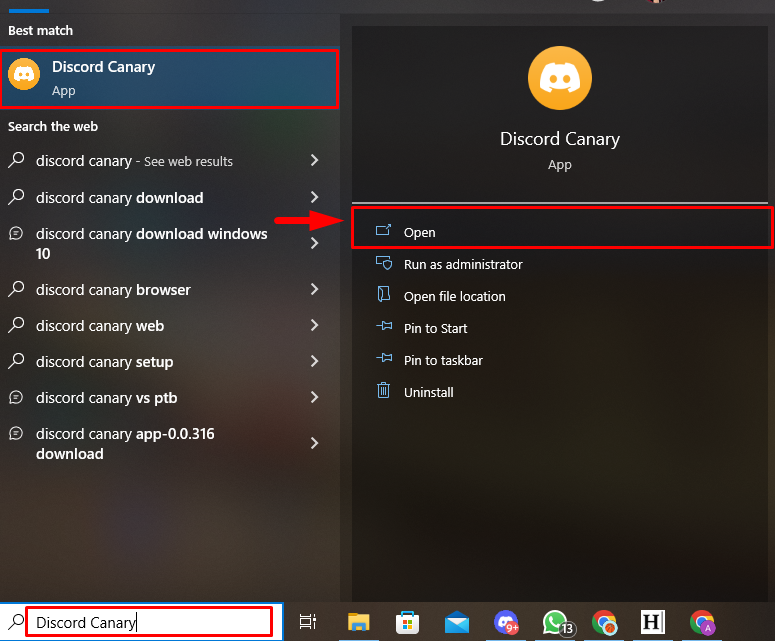 Step 2: Log in to Account
From the Discord Canary interface, enter the account credentials of Discord and hit the "Log In" button: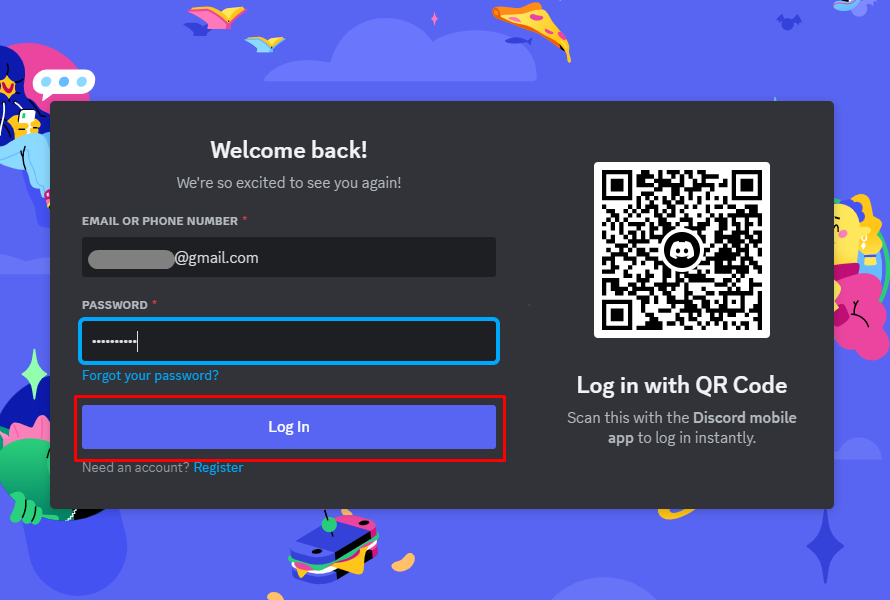 Step 3: Use Discord Canary
Now, Discord Canary is ready to use but remember that crashes, bugs and other issue are expected: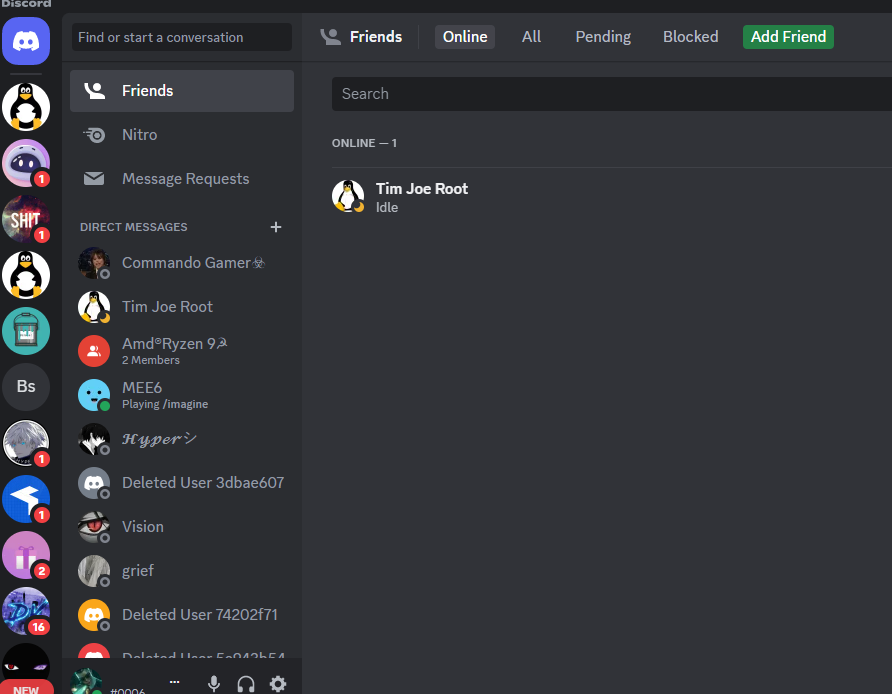 We have covered all about Discord Canary.
Conclusion
Discord Canary is the alpha version of Discord that is utilized for testing the new features of official Discord before launching. It is 100% safe to use as it is open-sourced by Discord so features are tested by the public. Download Discord Canary from the Discord support website and start using it. This blog has elaborated on Discord Canary in detail..