Discord is a messaging platform that is famous for its obsessive features. In this platform, every user has a unique identity like username, tag number, and profile picture that helps the other users to find and connect with them. Profile picture (pfp) is one of the essential components of the user profile that represent the user's identity and interest. Yet, you may have the query "What is the profile picture size of Discord".
This write-up will cover the following outlines:
What is the Size of the Discord Profile Picture?
Discord profile picture size has the dimensions of "128×128 px".If any image belongs to these dimensions, Discord only allows setting the particular area under 128×128 px. To avoid this, the user can resize the image for a better and more attractive look of the profile picture.
Where Can I Resize the Profile Picture?
There are many open-source resizing tools available online such as Image Resizer, iLoveMG, Simple Image Resizer, etc. In the following guide, we will resize the image using the "Image Resizer" tool.
Step 1: Upload Image
Launch the browser, navigate to the Image Resizer website, and upload the image by pressing the "Select Image" button: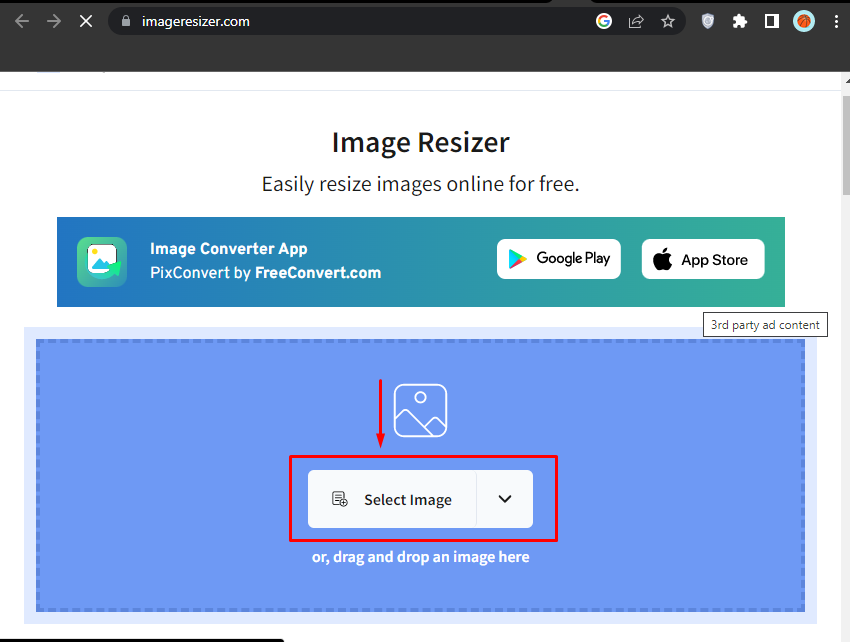 Step 2: Resize the image
Once the image is uploaded, enter the dimensions of 128×128 px and press the "Resize Image" button to resize it: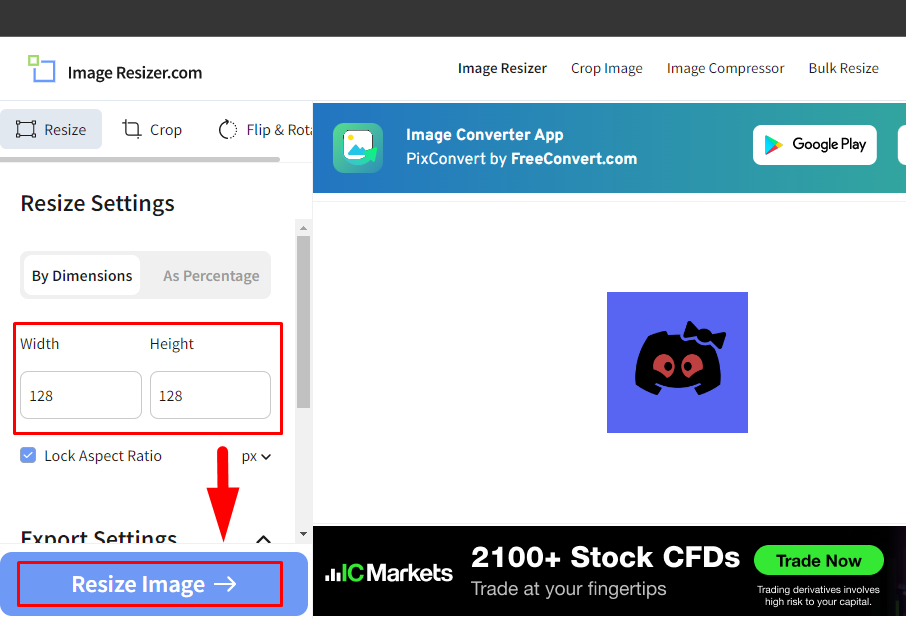 Step 3: Download Image
Click on the "Download Image" button and download it: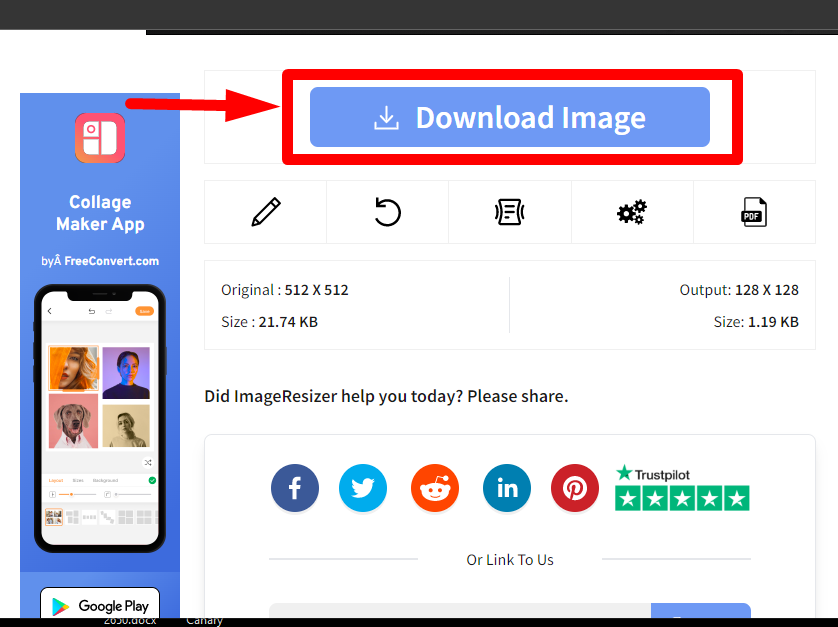 The particular picture is downloaded.
How to Upload the Discord Profile Picture?
To upload the Discord profile picture, the following steps are considered.
Step 1: Access User's Settings
To access the user's settings, launch Discord and click on the settings "Gear" icon:
Step 2: Go to Profiles
In the "USER SETTINGS", go to the "Profiles" section and hit the "Change Avatar" button: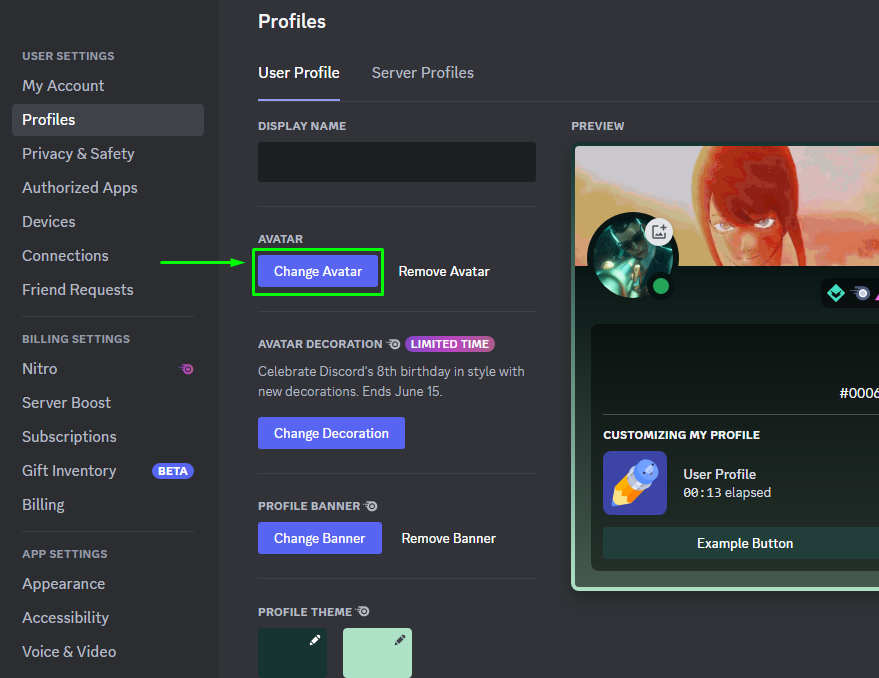 Step 3: Upload Image
From the dialog box, choose the "Upload Image" option and proceed: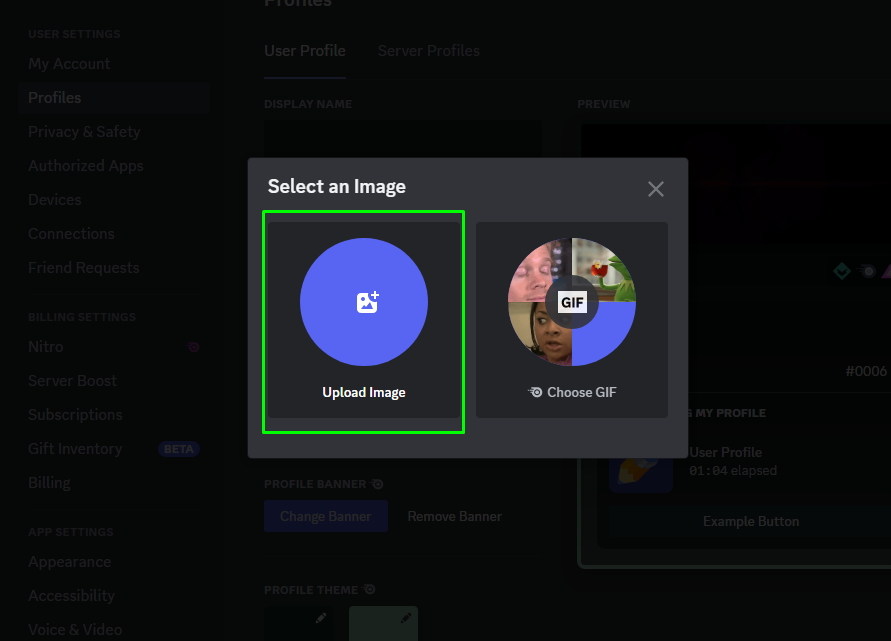 Select the downloaded image that was resized in the above section and open it: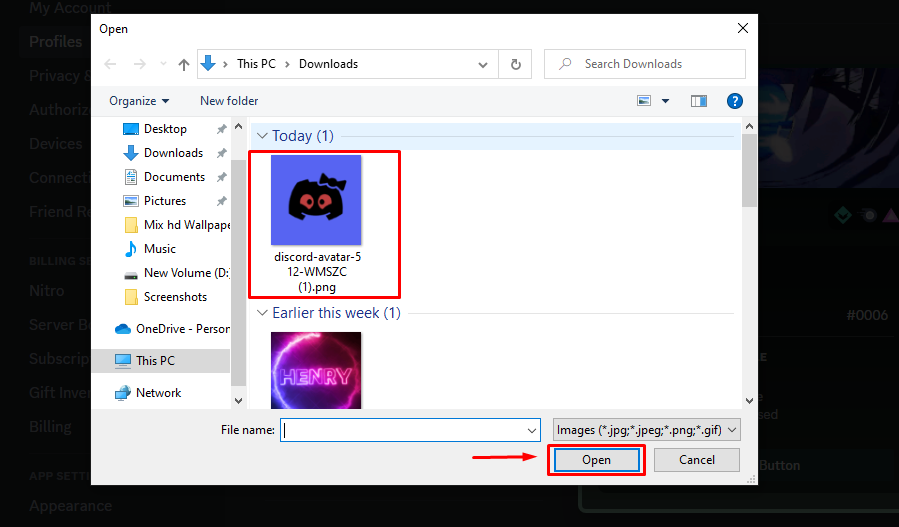 Step 4: Edit Image
Perform the little edit operation of zooming on the picture if required and click on the "Apply" button: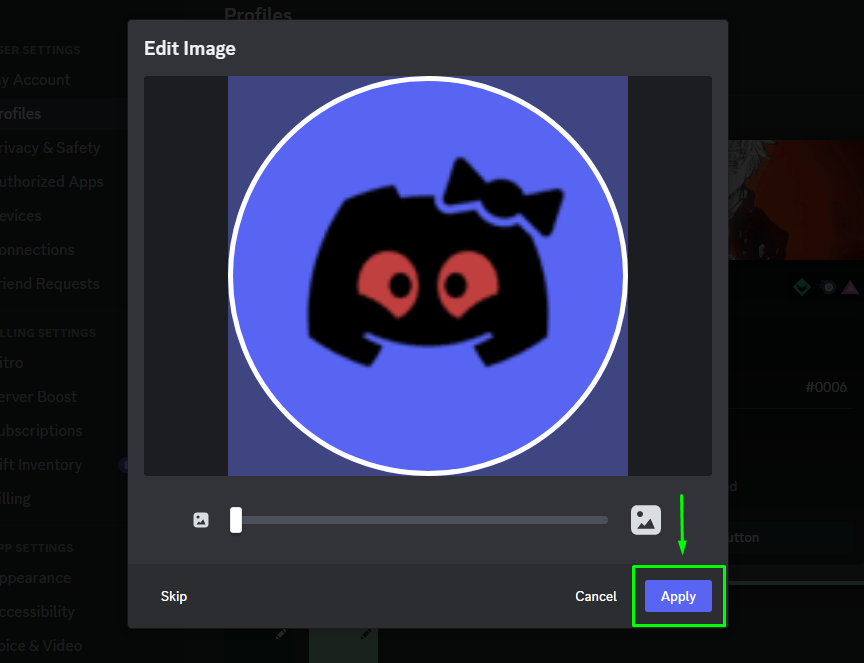 Step 5: Save Changes
Once the image is applied, press the "Save Changes" button to see the new changes: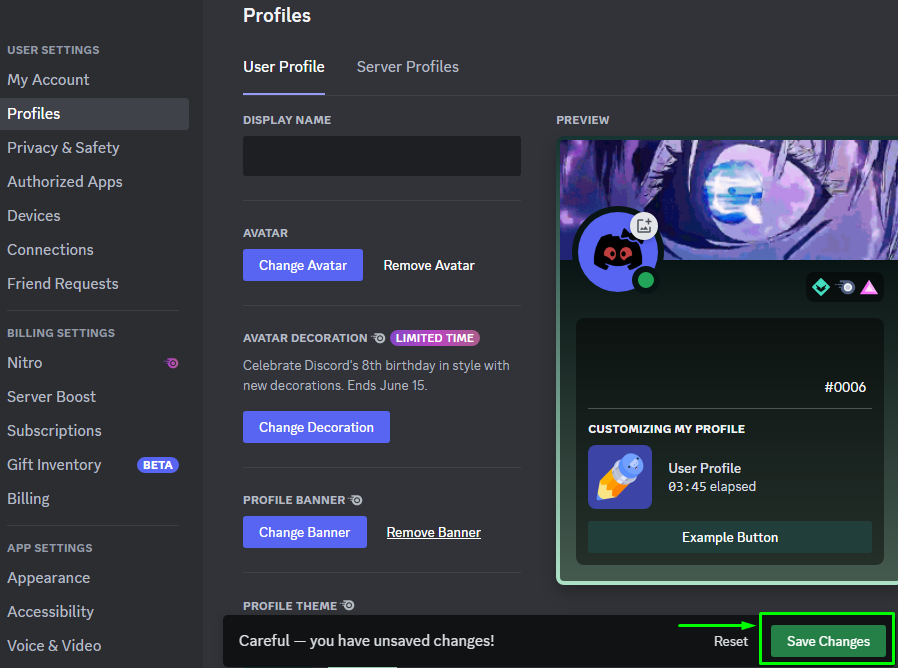 The profile picture of Discord will be uploaded. That's it for the size of the Discord profile picture.
Conclusion
Discord profile picture size is 128×128 px. In case, if the particular image doesn't have this exact size, it can be resized from third-party open-source tools like "Image Resizer", "iLoveMG", and "Simple Image Resizer". After resizing the image, the user can upload a profile picture image that can fit perfectly. This blog has answered in detail regarding Discord profile picture size.