Google Docs supports a variety of features for modifying text as well as images in documents. The interesting feature of editing pdf files facilitates modifying the text according to their needs. It is possible after uploading a file and opening the pdf file in docs format. In this Google Doc guide, we will teach you to edit a PDF file in Google Docs.
So, let's start the tutorial:
How to Edit a PDF in Google Docs?
This section demonstrates a step-by-step procedure to edit a PDF in Google Docs. Firstly, you are signed in to the Google account.
Step 1: Upload the PDF File
Open Google Drive by following the link https://drive.google.com/. Press the "New" button in the Google Drive window, as can be seen below screenshot:
After pressing the button, select the "File upload" option in the dropdown list of Google Drive: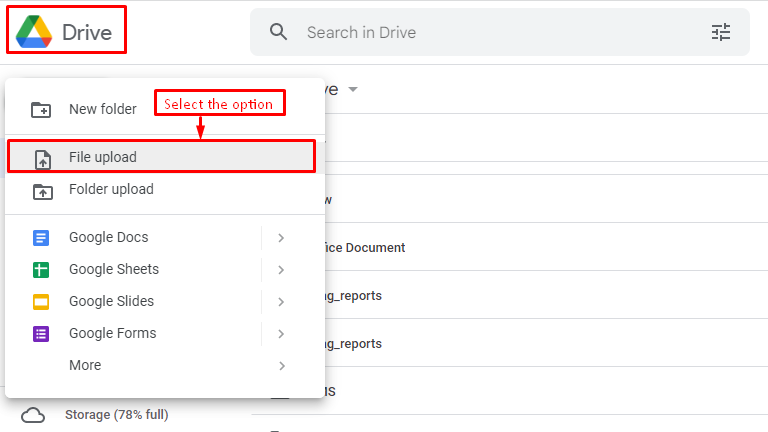 After that, select the specified "PDF" file for uploading to Google Drive:
Hence, the particular PDF file is uploaded that can be verified in the below screenshot: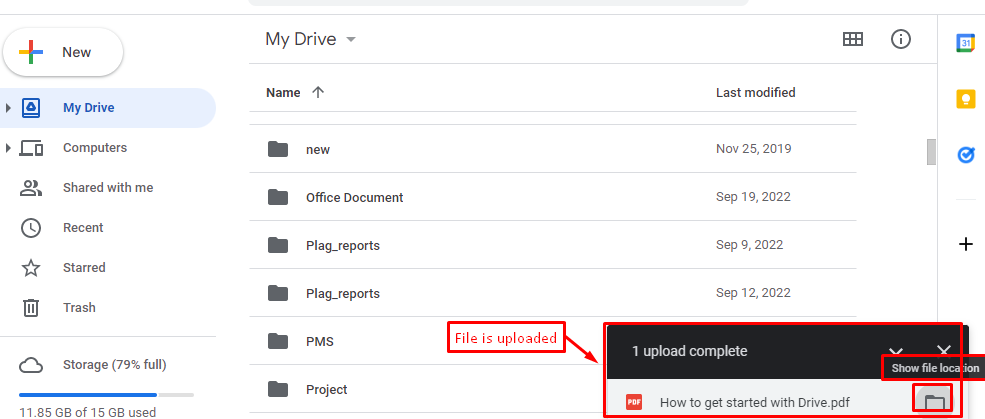 Step 2: Open the PDF as a Google Doc
After uploading a file, press the right click of the mouse on the specified PDF file that generates a dropdown list: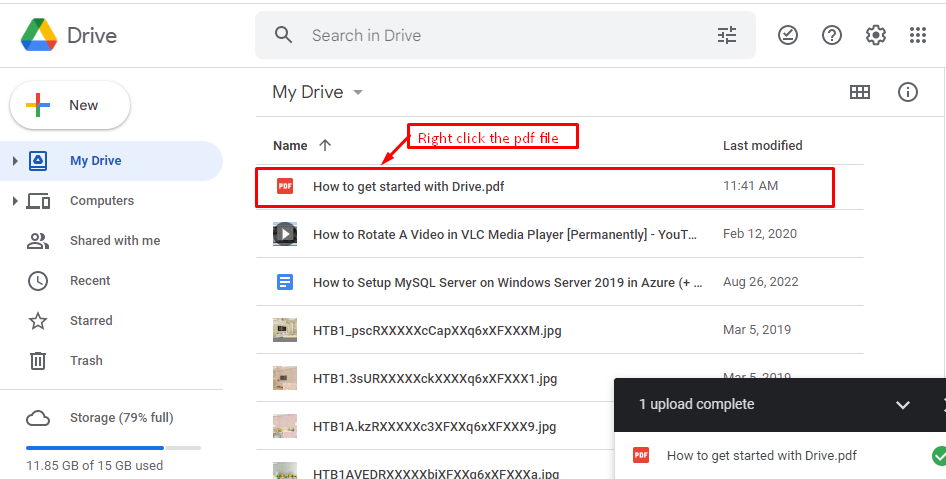 In this list, select the "Google Docs" option after hovering over the "Open with" option:
Consequently, the PDF file will be opened in Google Docs, which can be verified in the below screenshot. Now, users can edit the PDF file according to their needs: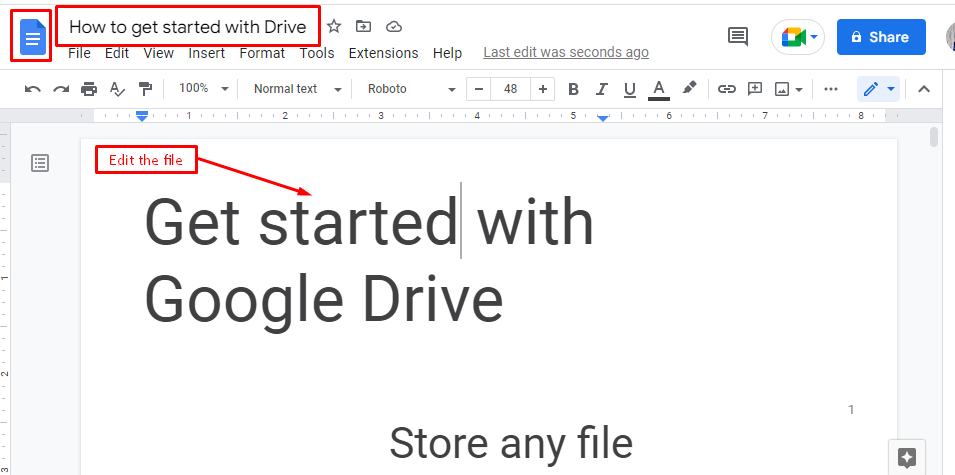 Step 3(optional): Download the File again
Navigate to the "File" tab and click on the "Download" option. A dropdown will appear; choose the "PDF Document":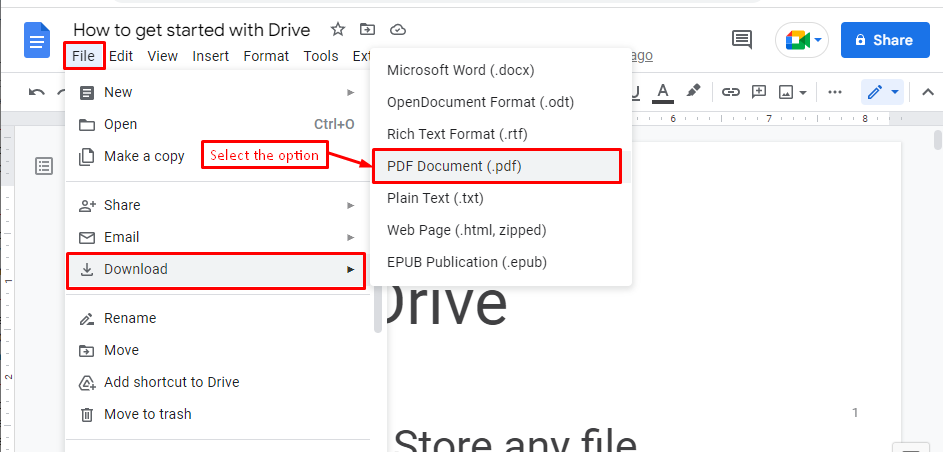 Verify the modified pdf is downloaded in the below screenshot.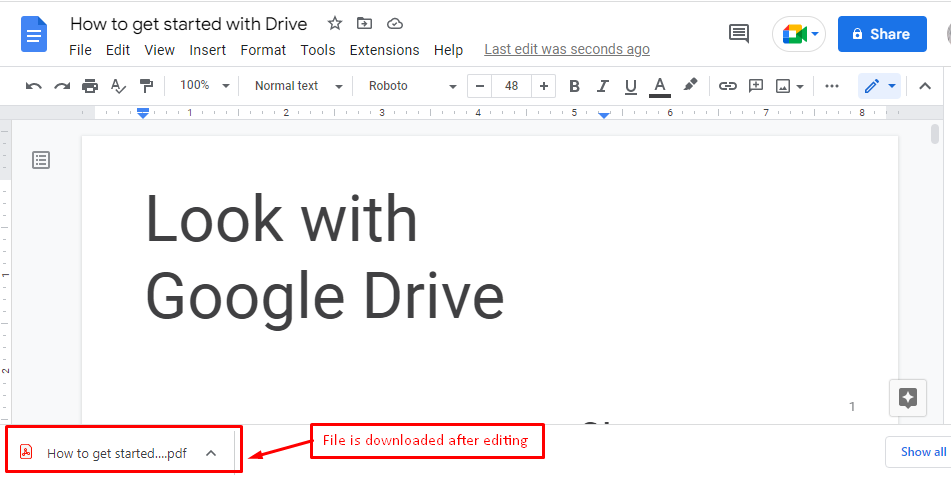 That's it! Now you have learned to edit a PDF in Google Docs.
Conclusion
Google Docs allows users to edit a pdf file after "Open with" as Google Docs. It comes true after uploading the pdf file to "Google Drive" and pressing the right click on it. After opening a file in Google Docs, the user can modify the text based on its demands. Moreover, Google Docs provide a "Download" option to save as a PDF after editing the document. This post has explained the step-by-step procedure for editing a PDF in Google Docs.