Discord platform offers a seamless experience for most users but there may be times when you encounter issues or have questions that require assistance from Discord Support. In such a situation, users should email Discord support and ask their queries on which they need help.
This article will provide comprehensive detail on emailing Discord support and provide tips for conveying the message properly.
How to Email Discord Support?
There are two main methods that can be used to email Discord support are listed below:
Method 1: Sending an Email to Discord
Method 2: Submitting a Request to Discord
Method 1: Sending an Email to Discord
This is the most straightforward procedure to contact Discord support by sending them an email to [email protected]. This is Discord's official email address where a user can send them an email using their email ID via a Desktop browser or a Mobile browser. While sending an email, there are certain things a user needs to take care of which are discussed below:
Include Subject and Description: The email subject should be concise and to the point regarding the query for which assistance is required. The body should contain a detailed description of the problem that a user is facing or if they want to provide any suggestions to the Discord team.
Use Associated Email Account: Make sure to send them an email that is associated with the Discord profile and also provide the username as well for a prompt response: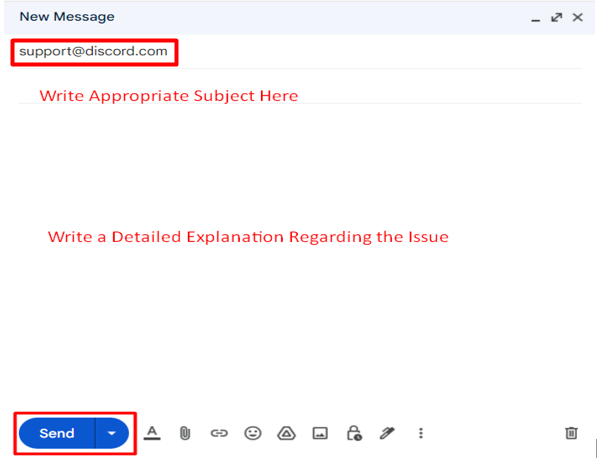 Method 2: Submitting a Request to Discord
Discord platform also provides the opportunity to contact them directly using the official Discord website. This method can be implemented by following the below steps.
Step 1: Access the Discord Help Center
Firstly, the user needs to access Discord "Submit a Request" link which is equipped with multiple options to handle a user problem: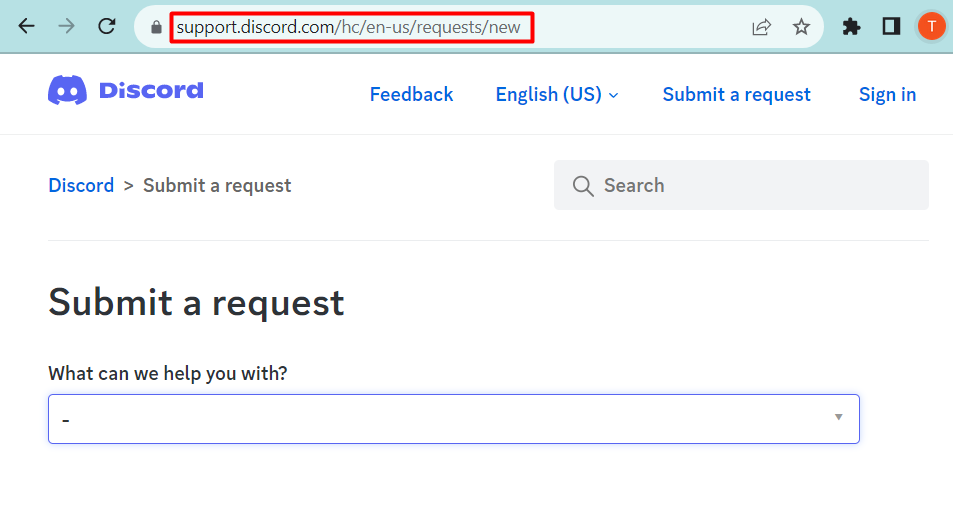 Step 2: Select the Appropriate Option 
Once a user opened the mentioned link then they need to click on the drop-down menu where multiple options can be seen. Now, users need to choose the option which is the most appropriate related to their issue:

Step 3: Fill out the Request Form: 
Suppose a user wants any help regarding the issue, then they should choose the first option which is "Help & Support". In the next step a user needs to fill out the remaining form, provide relevant information regarding their issues and then click on the "Submit" icon: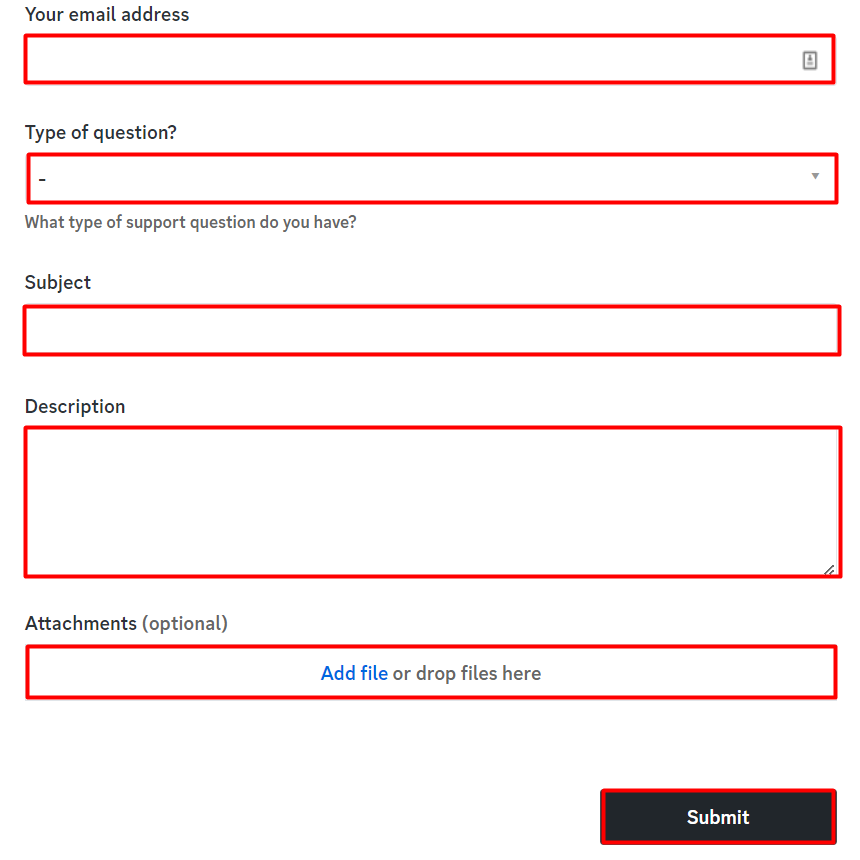 That's all on the guide "How to Email Discord Support?".
Conclusion
Discord provides multiple channels for users to contact their support team and seek assistance. This can be done by sending them an email directly to [email protected] or by submitting a request.
Remember to be clear and concise when explaining your issue or sharing feedback to ensure effective communication with the support team. This blog has discussed the methods to email Discord support.