Discord is currently one of the most well-known applications that facilitate every type of user. It comes with such features and functionalities that are currently missing in other similar apps. But users can enjoy the exciting features if they keep on updating Discord frequently so that new features can be experienced. However, sometimes users may face an issue of "Discord Update Failed Loop" which can be frustrating. 
This guide will provide users with a detailed insight into the "Discord Update Failed Loop" problem and how it can be resolved.
How to Fix a Discord Update Failed Loop?
Many different ways can be applied to fix the Discord update failed loop issue and some of them are discussed below.
Fix 1: Verify Your Internet Connection
A stable internet connection is important for updating Discord successfully and running everything smoothly as well. You can ensure the stability of the internet connection by launching any browser and trying to access the Discord web interface. If the web page is loading perfectly then it means that the internet connection is working properly: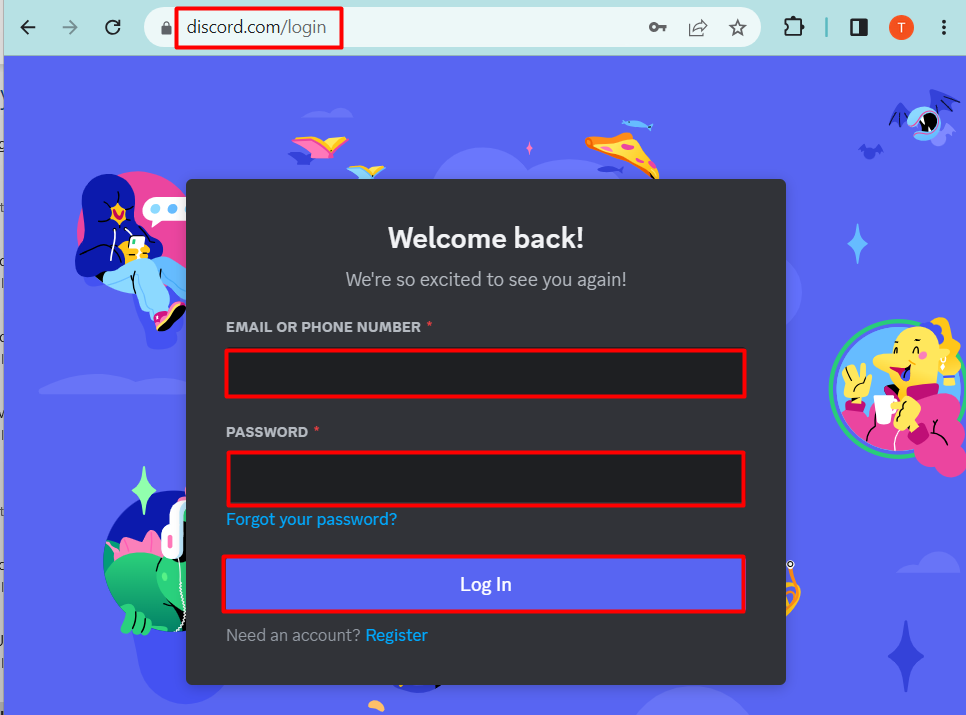 Fix 2: Check Discord Server Status
A Discord won't be able to update if there are any server issues which can be checked by launching this website: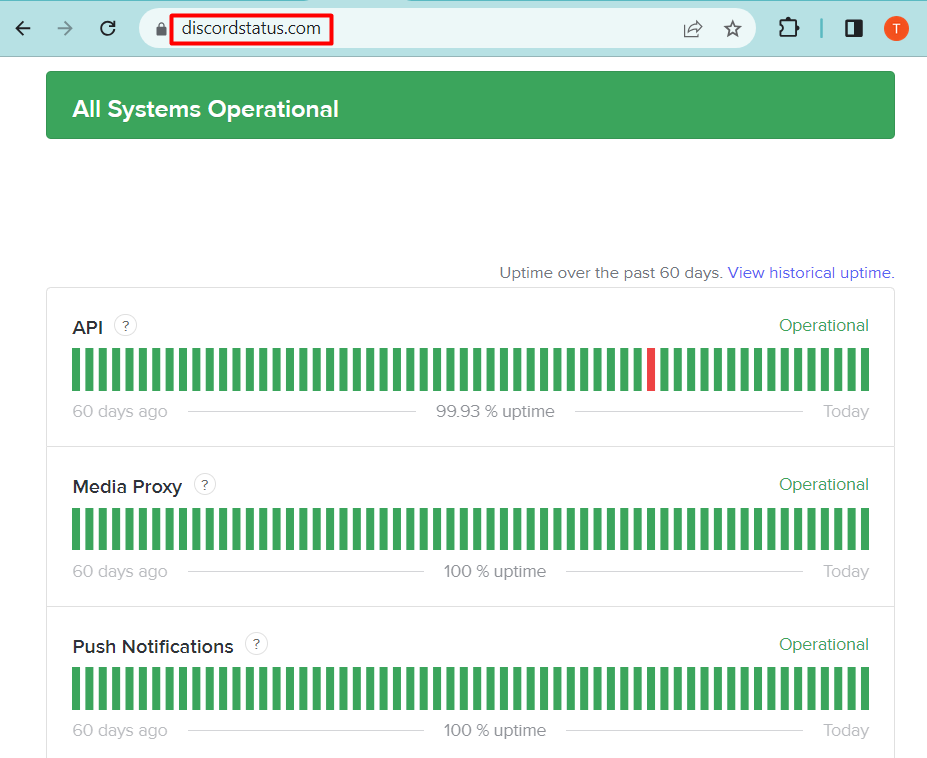 If the website is showing any issue regarding the Discord server, then it would be better to wait until the issue has been resolved.
Fix 3: Run Discord as an Administrator
Running Discord with administrative privileges can often resolve update problems as it provides additional privileges and permission that were missing before. This can be done by launching the start menu and searching for the Discord application by choosing the option "Run as administrator":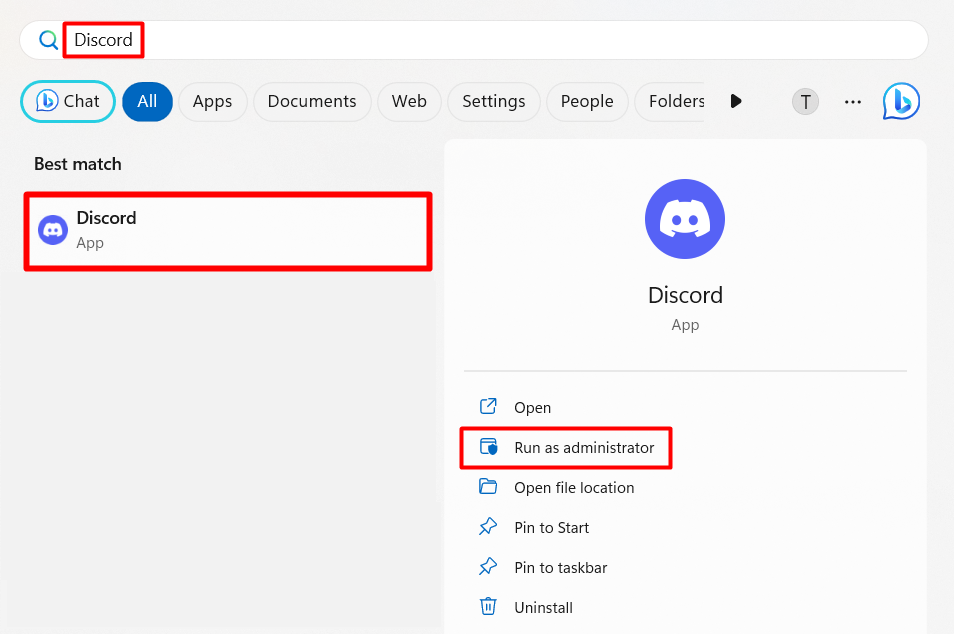 Fix 4: Disable Windows Defender
This is also possible that the windows defender treats the Discord application as a threat and it won't allow you to update it. In such situations, disabling it for a time being can resolve this issue which can be done by following the below steps.
Step 1: Launch Windows Security
First, open the Windows security by writing its name on the search bar of the Start menu: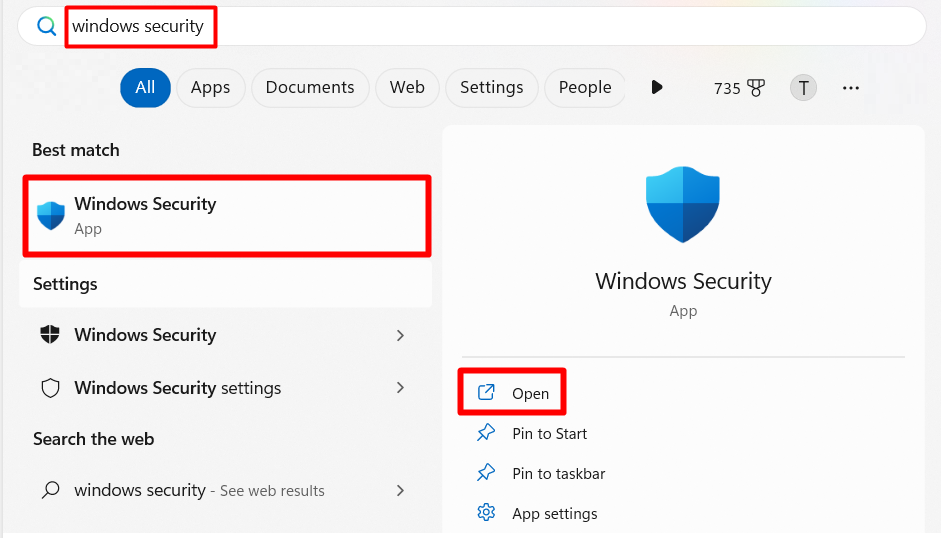 Step 2: Choose Manage Settings
Next, navigate to "Virus & threat protection" settings and choose "Manage settings" from the right side: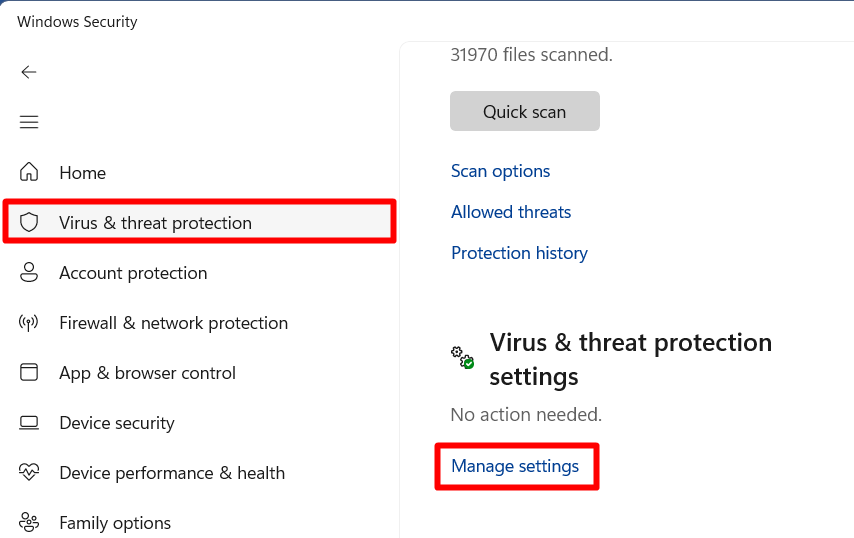 Step 3: Turn Off Real-time Protection
After that, turn off the toggle button of "Real-time protection" to turn it off: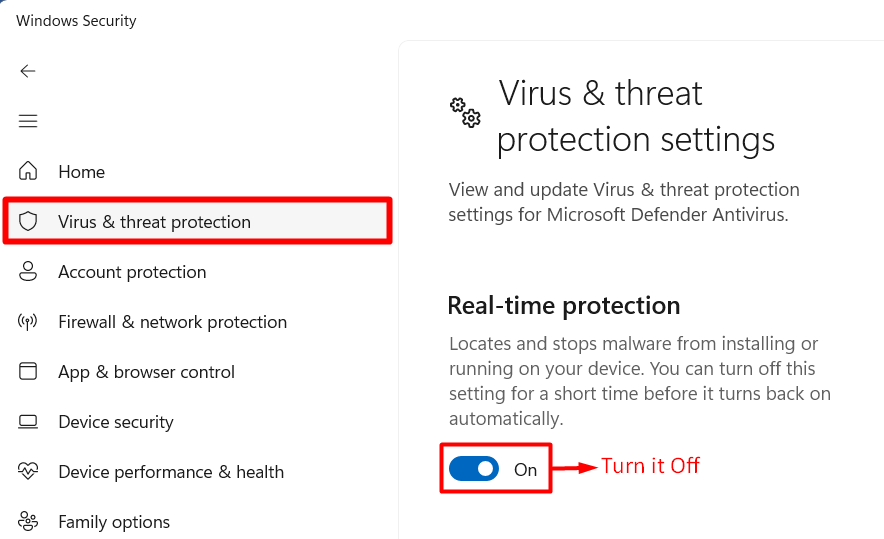 Note: If you are using any third-party antivirus, then disable or uninstall it as well to check if the problem is resolved or not.
Fix 5: Clear Discord's Cache Files
Clearing Discord's cache files can assist in rectifying various issues, including update failures. Let's dig deeper into how we can clear the cache files easily; for that, follow below stated steps:
Step 1: Run "%appdata%"
First, we need to open the Windows "Run" tool using the shortcut key "Windows +R". After that, make a search for "%appdata%" and press enter key to execute it: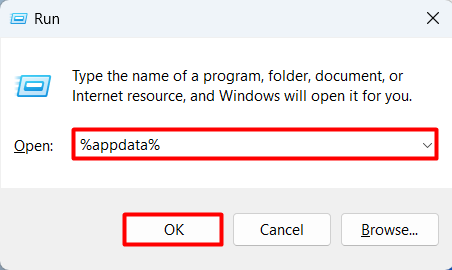 Step 2: Delete All Cache_Data Files
Next, delete all files inside the "Cache_Data" folder which can be founder under Discord's Cache folder:


Launch Discord and check if the update process completes successfully.
Fix 6: Remove and Reinstall Discord
If none of the above solutions work, then try to remove the Discord application and install its latest version again using the below steps.
Step 1: Remove Discord
Discord app can be removed completely from the system by writing its name in the "Start" menu and choosing uninstall from the right side: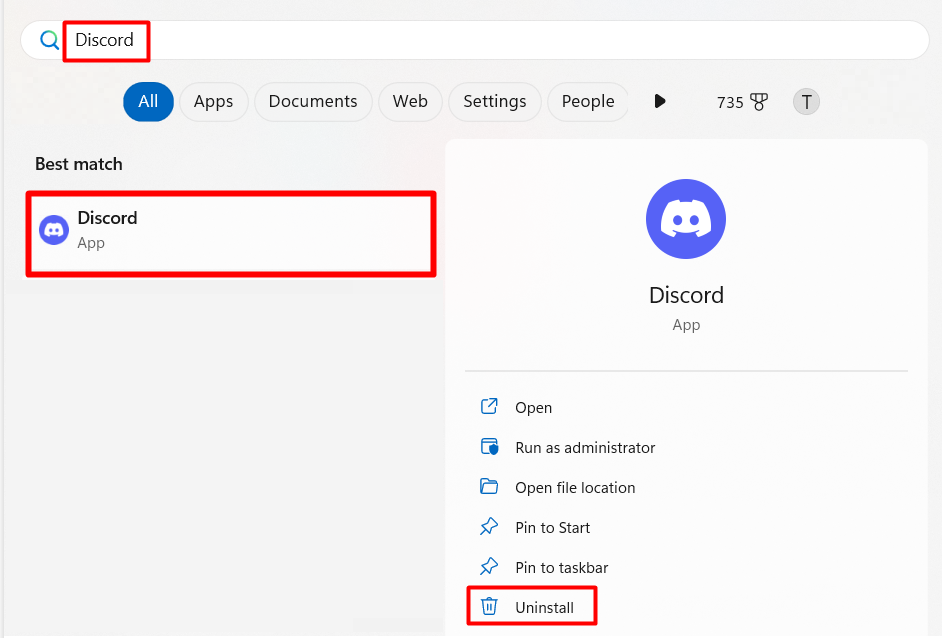 Step 2: Reinstall Discord
Next, a user needs to re-install the Discord application by visiting its official website: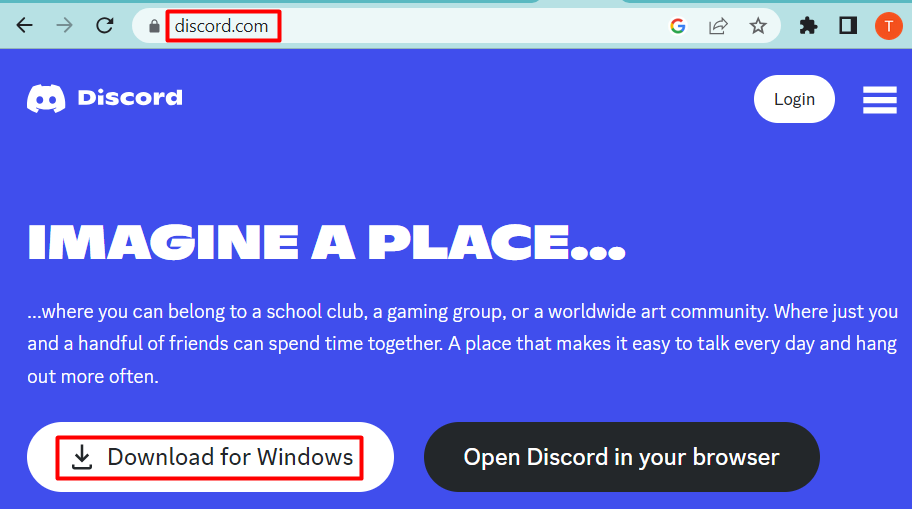 That's all about fixing the Discord update failed loop error.
Conclusion
It is highly recommended to update the Discord app frequently to experience and use its new features. But sometimes users can face a "Discord Update Failed Loop" error while updating the Discord. To resolve the stated issue, verify the internet connection, check the Discord service status or clear the Discord cache, or reinstall Discord completely.