A Family tree highlights the members of a family, from the first member to the current member. A family tree can be created with various texting tools. One of the tools is Google Docs, which offers free templates to create a family tree. Considering its importance, this post demonstrates the usage and availability of free family tree templates in Google Docs.
Let's start with the guide.
Free Family Templates in Google Docs
Google Docs has a shareable feature by which you can share your work/document with anyone via URL access. For this purpose, a free template of the family tree is added to current Google Docs. The steps are followed as given below.
Step 1: Open GooDocs Website
To access the free templates of the family tree, a website is opened whose URL is provided below: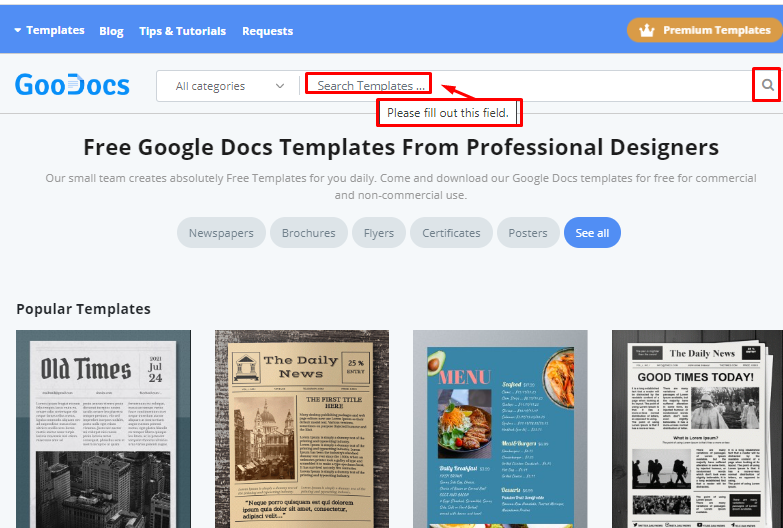 Step 2: Search Family Tree Templates
After opening the template websites, you can type the "family tree" in the search box and hit the "search" icon that is present on the right side of the window: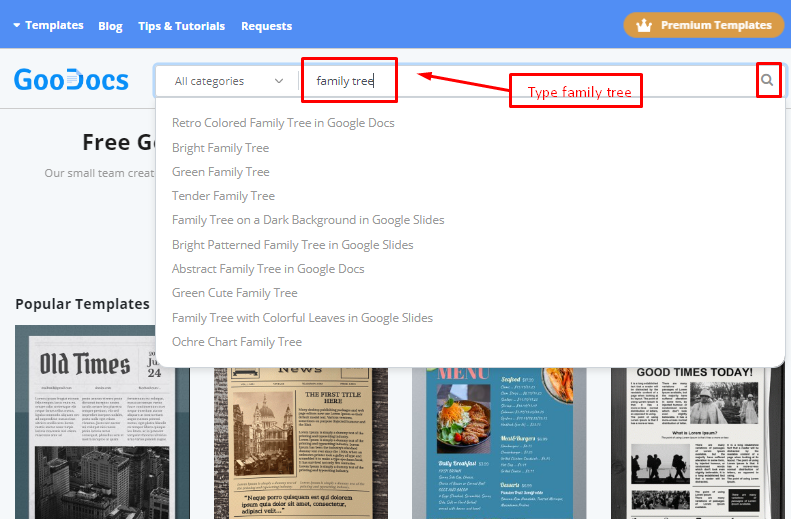 Step 3: Pick a Family Tree 
Pick a family tree, "Retro Coloured Family Tree", in the pool of family templates as shown in the below figure: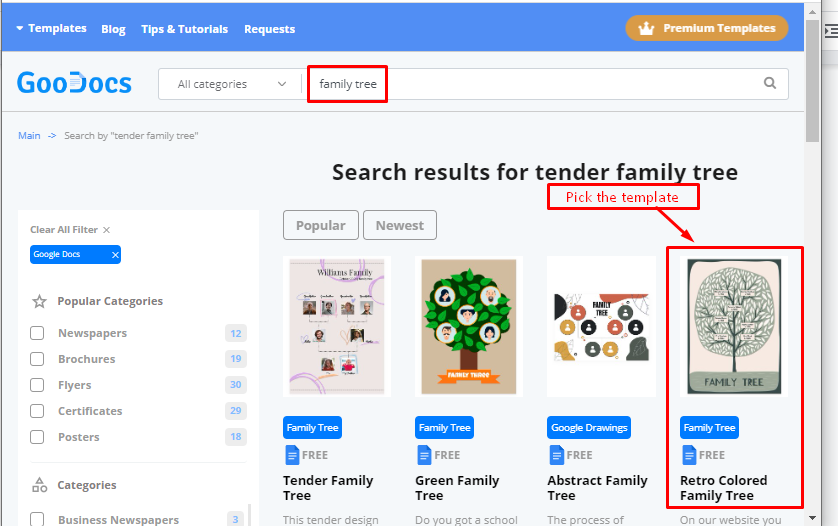 Step 4: Download the Tree Template
It navigates to the specific family tree, which can preview in the below image. After that, you can hit the "Edit Template" button to open the selected template:
It offers two options, "US Letter Template" and "A4 Template", for opening in Google Docs: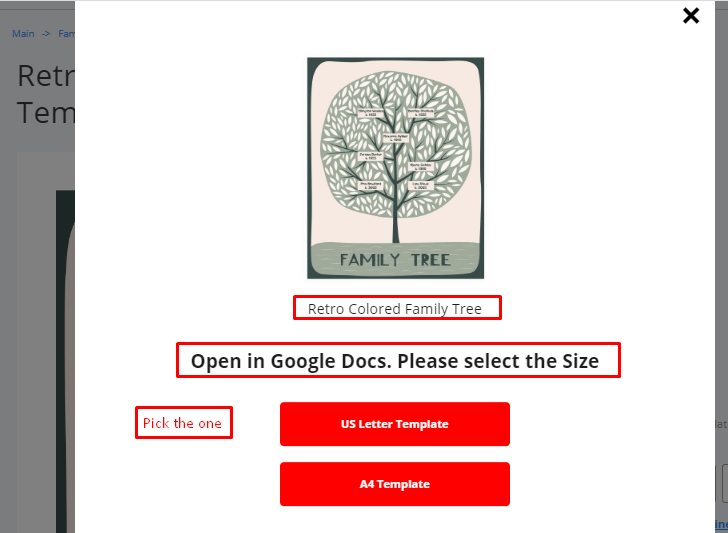 After selecting the "A4 Template", it navigates to a new window for making a copy. For this, hit the "Make a copy" button as seen in the below figure: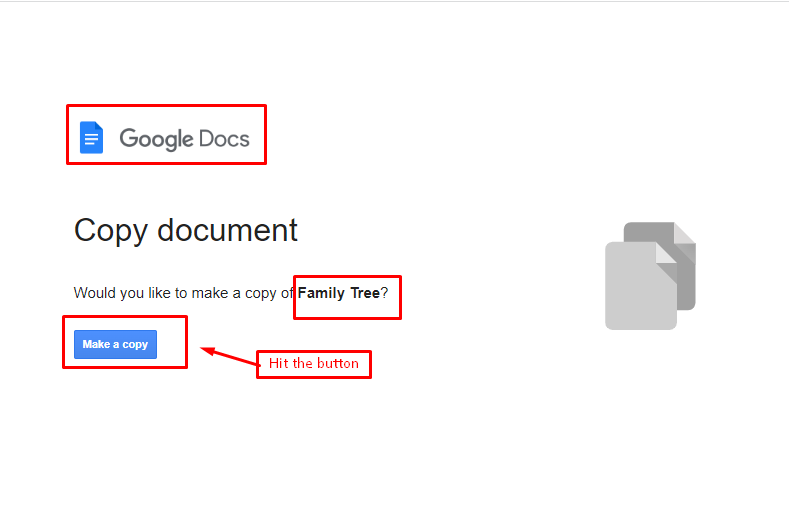 Step 5: Customize Family Template
Finally, the "Retro Coloured Family Tree" is inserted in Google Docs. Now, users can edit or modify according to their needs: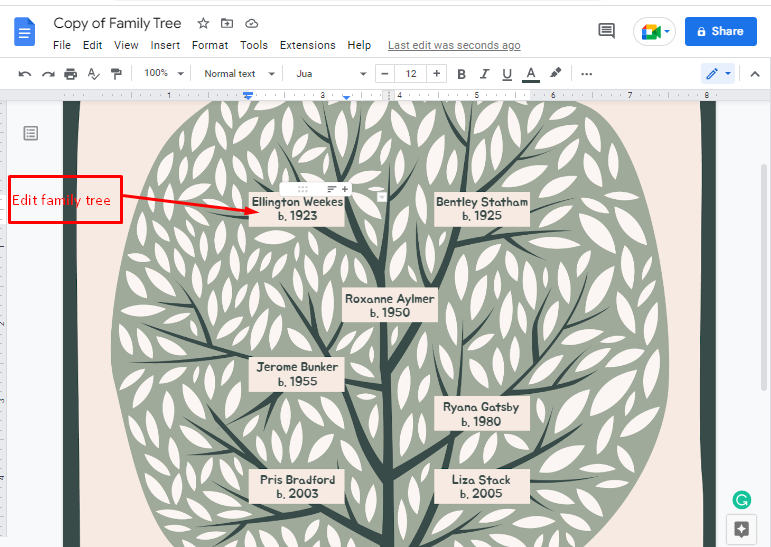 Great Work! You have experienced the usage of free family tree templates in Google Docs.
Conclusion
In Google Docs, you can access and modify the free family templates through a third-party source. Furthermore, users can edit the template according to their needs. This article has explained step-by-step guidelines for using the free family tree templates.