For organizations to maintain efficient operations, save expenses, and satisfy consumer needs, effective inventory management is important. Utilizing technology is essential in today's digital world, and Google Sheets is an important tool for monitoring inventory. Google Sheets offers a practical and affordable option for companies of all sizes thanks to its adaptability, accessibility, and collaboration features. 
In this article, we explain the "Free Google Sheets Inventory Template for 2023," a thorough and practical template made to simplify inventory administration business tracking. Whether you are a small business owner, an inventory manager, or an entrepreneur, this template will assist you in managing your inventory with ease, making informed decisions, and staying ahead of the competition.
What Is a Google Sheets Inventory Template?
A pre-made spreadsheet called a Google Sheets inventory template makes use of the flexibility and features of Google Sheets to help businesses manage their inventory efficiently. It provides a structure or place to start when organizing and keeping track of different inventory-related information, including item specifics, quantities, prices, and stock levels.
An inventory template for Google Sheets often has predefined columns, formulas, and formatting to make data entry, computations, and analysis easier. It can be changed to meet particular business needs by adding or removing columns, using conditional formatting, and incorporating more features.
What are the benefits of the Google Sheets inventory template?
Some of the important advantages of the inventory template in Google Sheets are:
Accessibility and Collaboration: As a cloud-based platform, Google Sheets enables customers to access their inventory data whenever they need it from any location as long as they have an internet connection. In order to ensure that everyone has access to the most recent information, multiple team members can work together in real-time, updating and changing things at the same time.
Real-time Data Updates and Synchronization: Changes made to the Google Sheets inventory template are automatically stored and synced between all devices. This guarantees that all users have access to the most recent inventory data, removing inconsistencies or out-of-date data.
Customization Options and Flexibility: The Google Sheets inventory template can be readily modified to meet the unique requirements of a firm. Users can modify calculations, apply to format, and add or remove columns as needed to fulfill their inventory management needs. Due to its adaptability, firms can customize the template to fit their needs.
Cost-effectiveness: Because Google Sheets is a free product, it is an affordable option for inventory management. It distributes the requirement for spending money on price inventory management software or licenses, making it affordable for companies with tight budgets.
Ease of Use: Google Sheets is accessible to people with varied levels of technical expertise because of its user-friendly interface and well-known spreadsheet features. Even for users who are not familiar with inventory management systems, the inventory template provides a structured framework that makes it easier to enter data, do calculations, and perform analyses.
How can I access the Google Sheets inventory template?
To access the inventory template in Google Sheets we can download the add-on and to do so, follow the steps mentioned below.
Step 1: Download the Add-on
To download the add-on in Google Sheets, click on the "Add-ons" by clicking on the "Extensions" in the menu bar and then click on the "Get add-ons":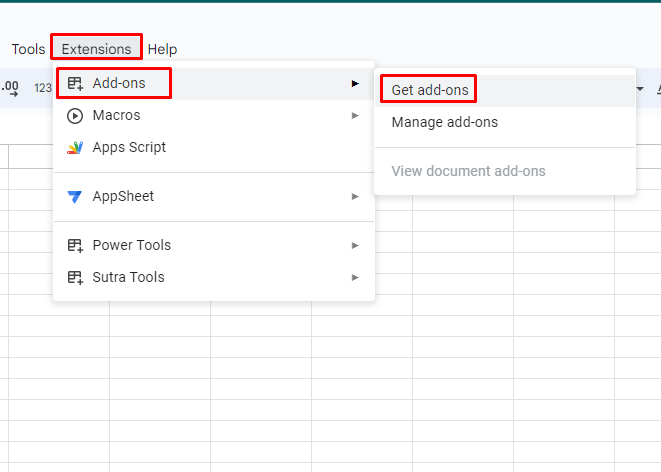 Step 2: Download the Template Extension
Now, search for the "Template Gallery for Sheets" in the open menu of the add-on: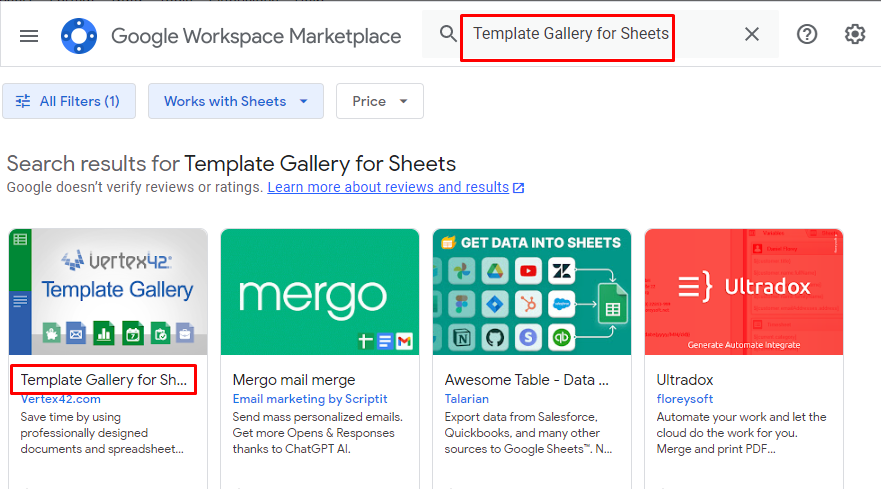 Step 3: Install the Extension
Now click on "Install" to install the extension:

Step 4: Open the Downloaded Extension
Now again click on "Extensions" and choose "Browse Templates" by clicking on the "Template Gallery for Sheets":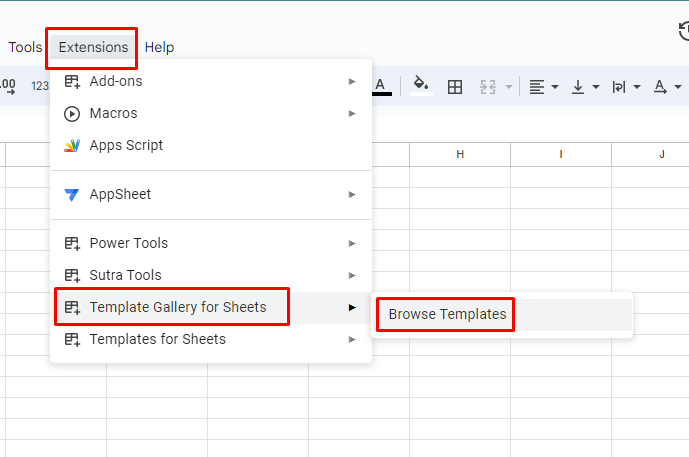 Step 5: Choose the Inventory Template
Now choose desired "Inventory" template from the available templates: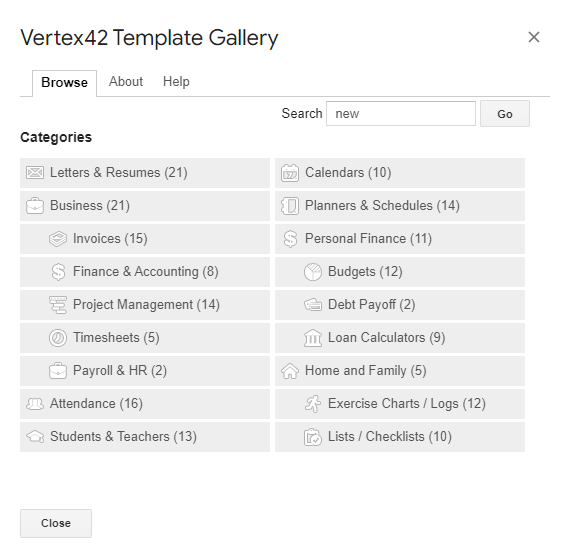 By following the above-mentioned steps Boost Your Inventory Management Efficiency. 
Conclusion
To use the inventory template for Google Sheets, download the extension of the "Template Gallery for Sheets" from the add-on. The inventory templates are useful for managing the inventory of the business. This post explains the method of downloading the template for inventory in Google Sheets.