In Google Docs, headers are used to create the main heading of the document, which is displayed at the top of each page. Mostly, the header throughout the document remains the same on every page. However, Google Docs provides a feature to add different headers on each page. This post will demonstrate the methods to have different headers on each page of Google Docs.
Let's start this guide!
How to Make a Different Header on Each Page of Google Docs?
Before getting into the method of creating different headers in Google Docs. Do you know how a header can be added in Google Docs? If not, read the article on the link: Add Header in Google Docs
Now, follow the steps provided below to add a different header for each page of Google Docs:
Step 1: Open the Document
Open your document and activate the header area by double-clicking on it:

Step 2: Open Header Format
Click on the "Options" menu, which is placed on the border of the header as shown below: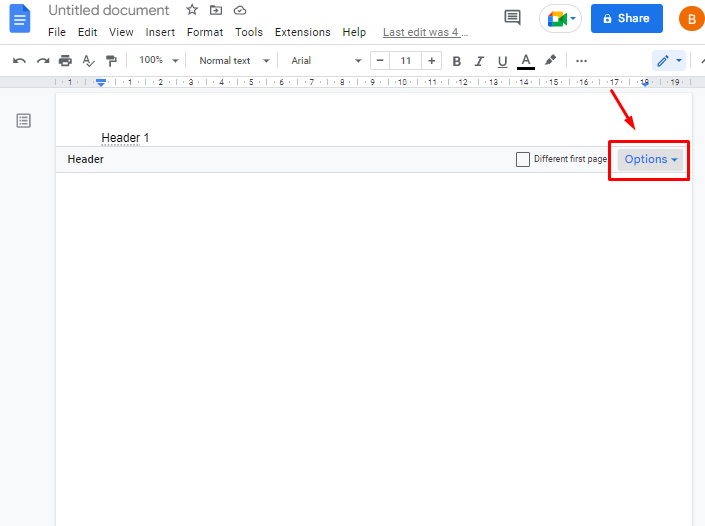 A dropdown will appear; open the "Header format" setting: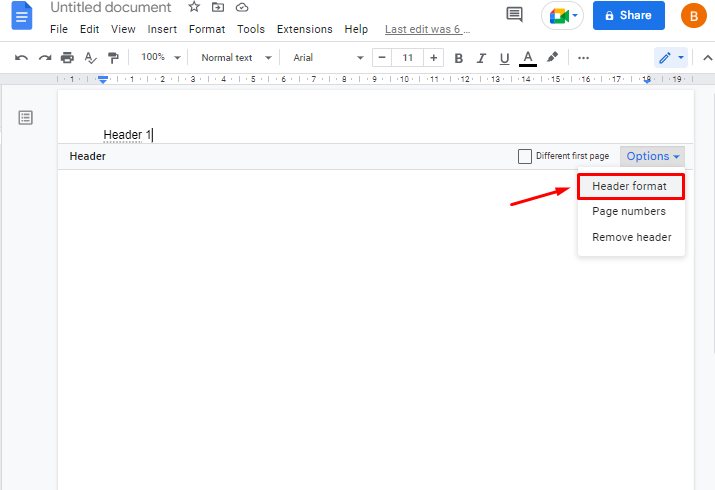 Step 3: Change the Header Format
A dialogue box will appear in front of the user, mark the checkbox of "Different first page" and then click on the "Apply" button: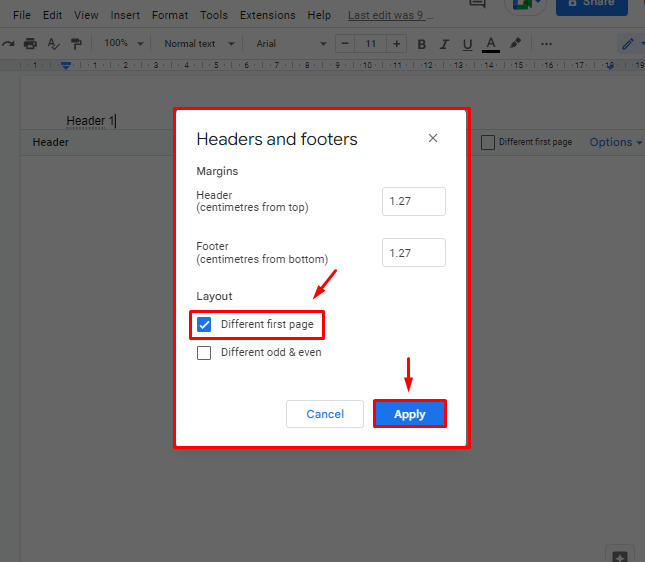 Note: "Different first page" checkbox can also be clicked from the header bar: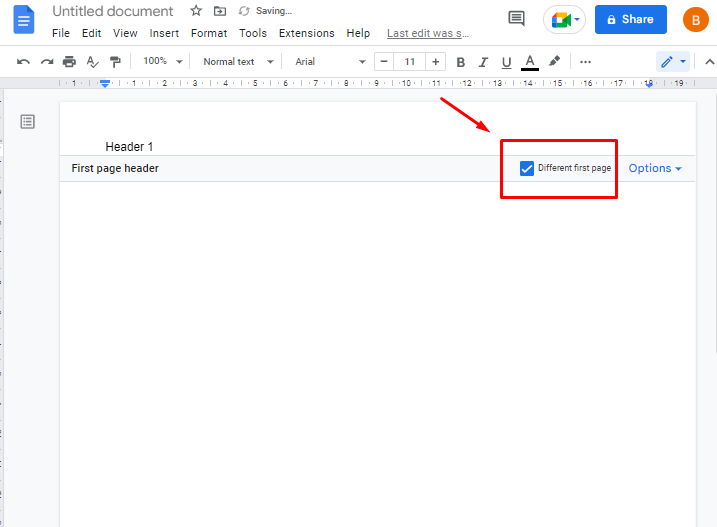 After changing the above setting, the text of the header will change to "First page header" as shown in the below image: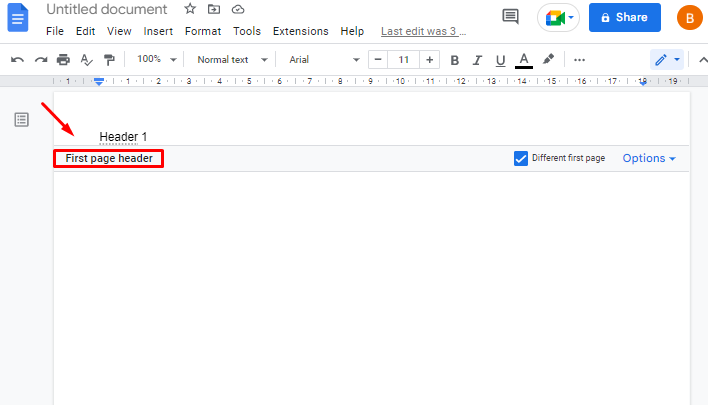 Step 4: Apply Section Break
Now, apply the section break to the document by clicking on the "Insert" > "Break" >" Section break":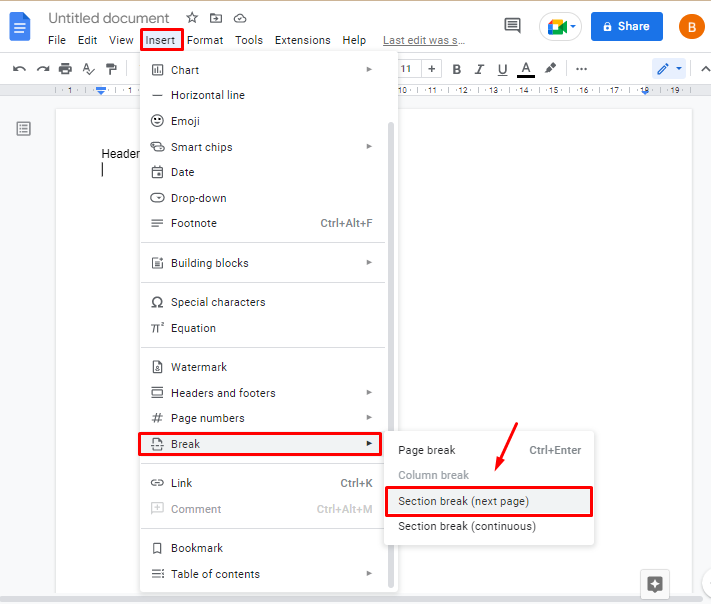 After applying the section break, this will take you to the next page of the document. Users can change the header of the second page as shown in the below image: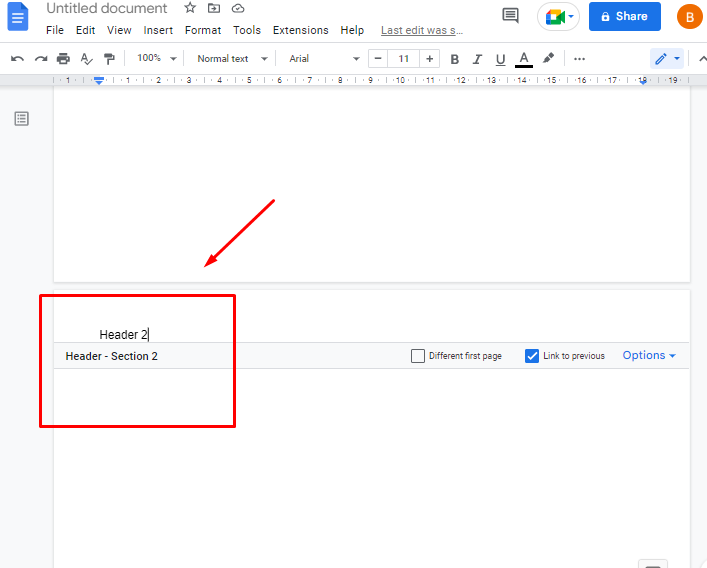 Following this method, you would have different headers for different pages on your Google Docs.
That's all from this guide!
Conclusion
In Google Docs, different headers are added by marking the checkbox of "Different first page" available in the "Header Format". After that, the user needs to add other pages through the section break and can add different headers as per their requirement. This post has demonstrated the method to make a different header on each page of Google Docs.