Google meet is a web-based application that can be accessed online and provides features like audio and video calls. A user can also add multiple other users to host a meeting or can join as a participant as well. Other than that, users can share their screens as well so that everyone can see and understand. All this comes with an easy-to-understand interface so that these actions can be performed without any difficulty. 
But this is only possible if a user is aware of how to perform these tasks. That is why this article will discuss the detailed procedure of accessing google meet on Ubuntu by discussing the below content.
Accessing Google Meet on Ubuntu
The easiest way is to use the web-based version of Google Meet, which can be accessed through any web browser by following the below steps:
Step 1: Launch Browser
Open any browser on your Ubuntu machine:
Step 2: Navigate to Google Meet Official Website
Navigate to the Google Meet website which will redirect to the interface shown below: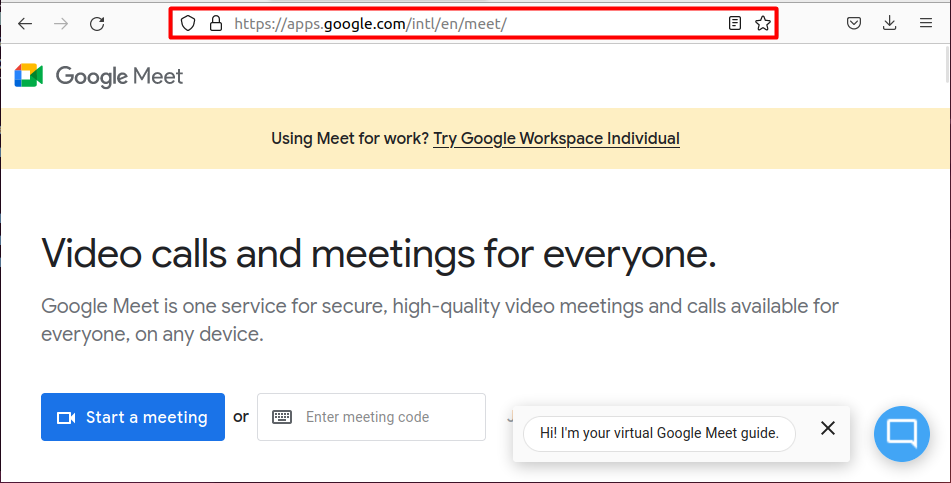 Step 3: Start or Join a Meeting
Once you are logged in, you have two options: 
Either start a meeting as a host by clicking on the "Start a meeting" button. 
Or enter a meeting code (provided by the meeting host) to join as a participant.

Step 4: Provide Credentials if Missing
If you are not already logged in with your Gmail account, then it will ask you to log in first by providing the credentials: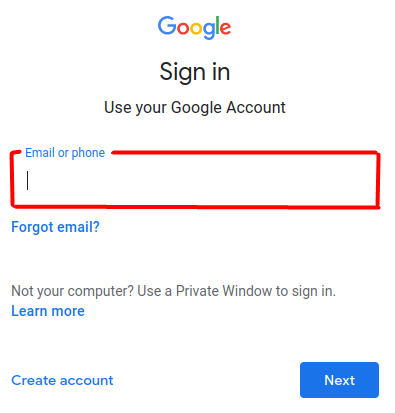 Step 5: Access the Google Meet Application
After providing the correct credentials, you should be able to start or join a meeting as shown below: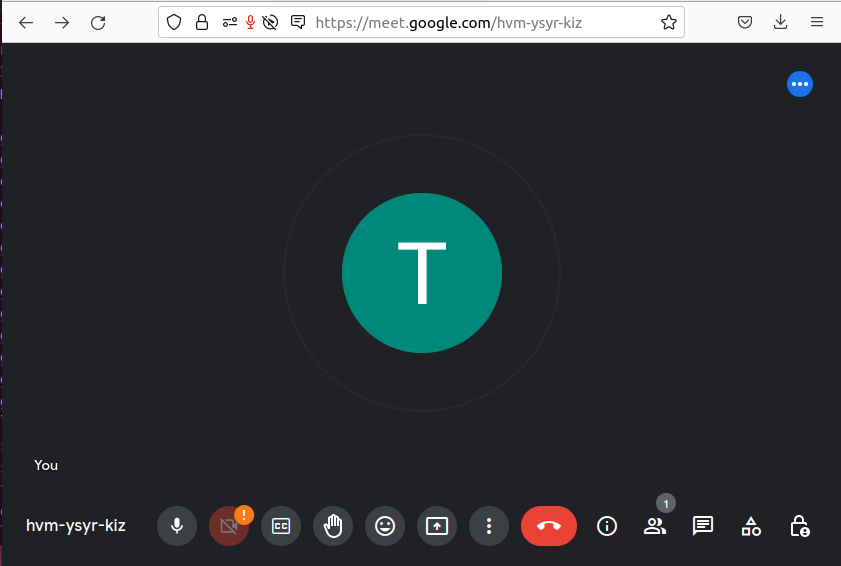 Features of Google Meet
It comes with several different features and some of them are mentioned below:
Video and Audio Conferencing: Google Meet allows participants to join meetings using video and/or audio, making it easy to communicate with others from remote locations.
Screen Sharing: Any user in the meeting can share their screen to provide detailed and more thorough information.
Recording: Meetings can be recorded and saved for future reference or for those who were unable to attend the meeting in real time.
Virtual Backgrounds: Google Meet allows users to choose from a variety of virtual backgrounds to add some fun and personality to their video calls.
Chat: Participants can use the chat feature to send messages during the meeting, making it easy to share links or other important information.
Zoom | Alternative of Google Meet
Alternatively, a user can also use a zoom application that comes with the same features as google meet and can be installed on Ubuntu by running the command mentioned below:
$ sudo snap install zoom-client

Conclusion
Google meet is a web-based application which can be accessed online on any web browser using its official link. It is an excellent tool to make audio and video calls with an easy-to-use interface. A user can also join calls from others as well by accessing the link and can also share their screen which is useful for presentations and meetings. Detailed instructions to access Google Meet on Ubuntu have been addressed in this post.