Discord is a communication platform that is mainly used by gamers which allows users to create their servers and communicate through voice, video, and text. The platform offers a wide range of features such as adding bots and one of such is adding bots to your server. 
This article will explain in detail how to add a Discord birthday bot for the desktop app but it can also be applied to the mobile app using the below outline.
Adding a Discord Birthday Bot
The Birthday bot can be added to the Discord server by following the below steps.
Step 1: Launch top.gg Website 
The first step is to launch the top.gg website where all the different bots are available. Next, write the name of the bot that you are looking for which is the "Birthday" bot: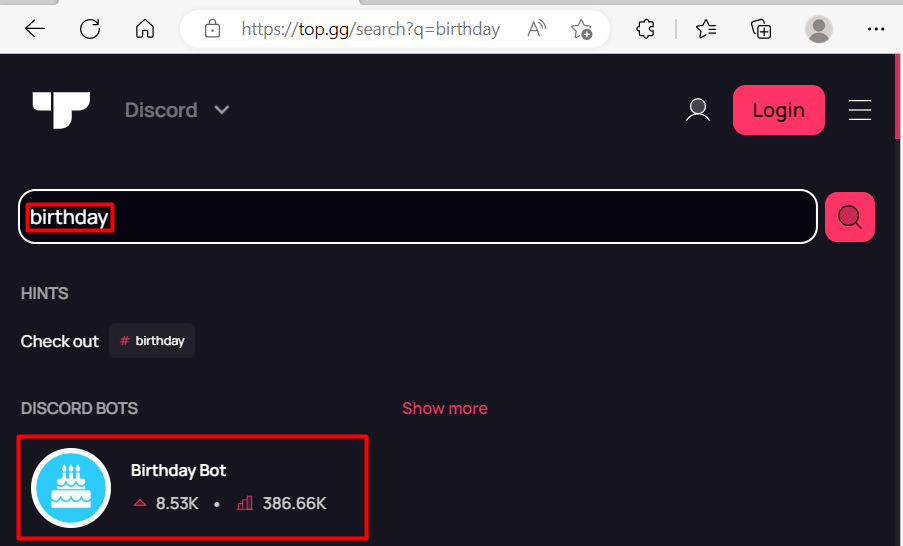 Step 2: Invite Discord "Birthday Bot"
After that, open the Discord Birthday Bot and click on the "Invite" button: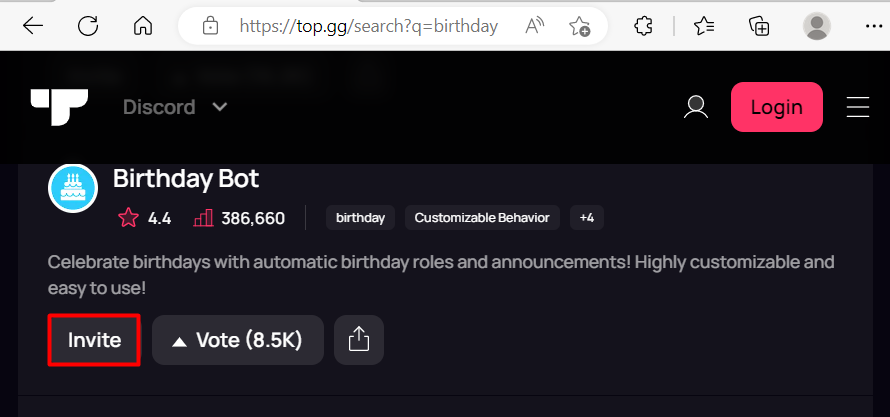 Step 3: Add Birthday Bot to Your Server
Next, you need to select the name of the server from "ADD TO SERVER" where this bot will be added and click on the "Continue" button: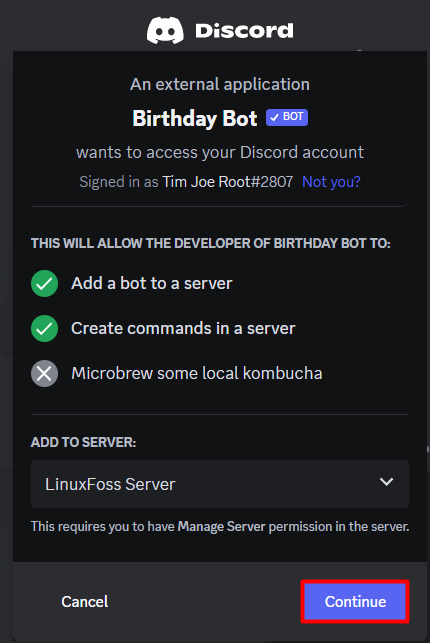 Finally, grant the necessary permissions to this bot by checking the corresponding boxes, or discard them by unchecking the checkboxes and clicking on the "Authorize" button: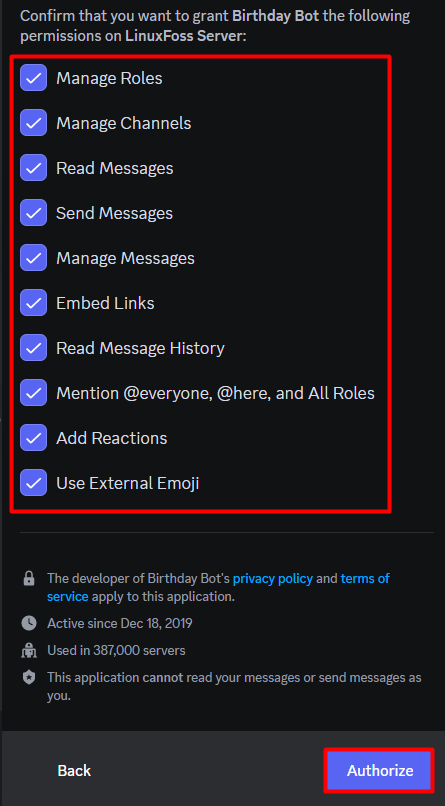 This will add the "Birthday Bot" to the mentioned Discord server, and you will receive the message as "Authorized":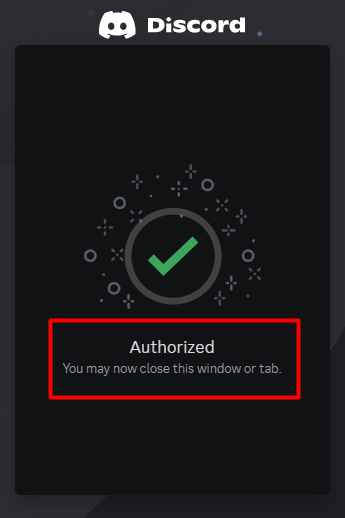 For the verification, go to the server and check if the bot is present in the member list or not:


From the output, you can see that we have successfully added the Birthday bot to the server.
What is a Discord Birthday Bot?
Discord Birthday Bot automates the process of wishing people their birthdays on Discord servers. It is a helpful tool that can take away the hassle of remembering and wishing everyone their special day. 
How Does a Discord Birthday Bot Work?
When the bot is added to a server, it scans the server member's profiles to check if they have entered their birth date. If a member has entered their birth date, the bot will store it in its database. On the member's birthday, the bot will send an automatic message to the server and assign a special role.
That's all for this article.
Conclusion
With Discord Birthday Bot, you can wish anyone on the server a happy birthday without even remembering the date. This bot can be added to the server by first visiting the top.gg website, and then click on the "Invite" button. The detailed explanation of adding this bot to your server has been discussed in detail in this article.