Discord is a popular communication platform and one of its main features is the ability to add bots to your server. One such bot is the Pancake Bot, which offers a wide range of features and functions to help manage your server and engage your community. It allows us to play music, automate admin tasks, role management, and so on.
The detailed procedure for adding this bot to the "Desktop Discord server" will be discussed in this article but the same process can be applied to the "mobile application" as well.
Adding Pancake Bot to Discord
The Pancake bot can be added to your Discord server by following the below steps.
Step 1: Open the Pancake Bot Website 
First, navigate the Pancake official website by utilizing the attached link:
Step 2: Invite the Bot 
Next, click on the "Invite Bot" button that will redirect you to a new page that lists all your owned servers. Select the server to which you want to add the Pancake Bot: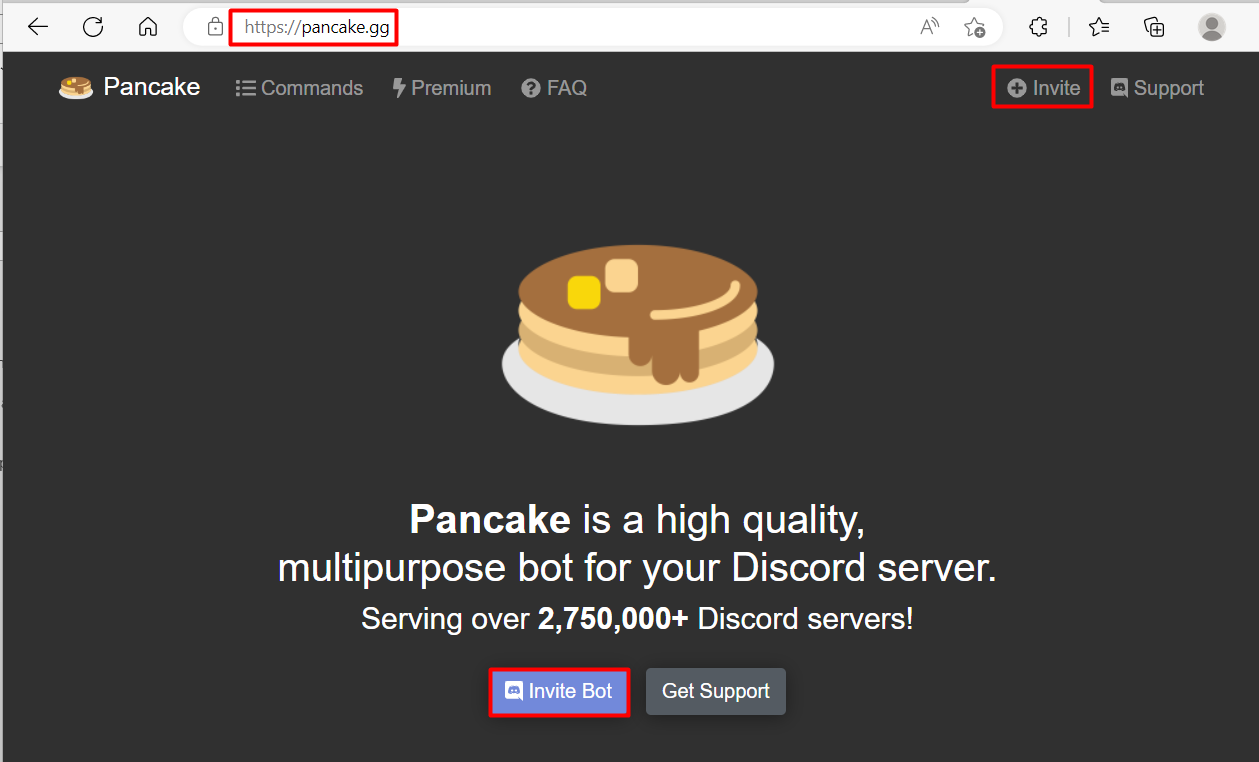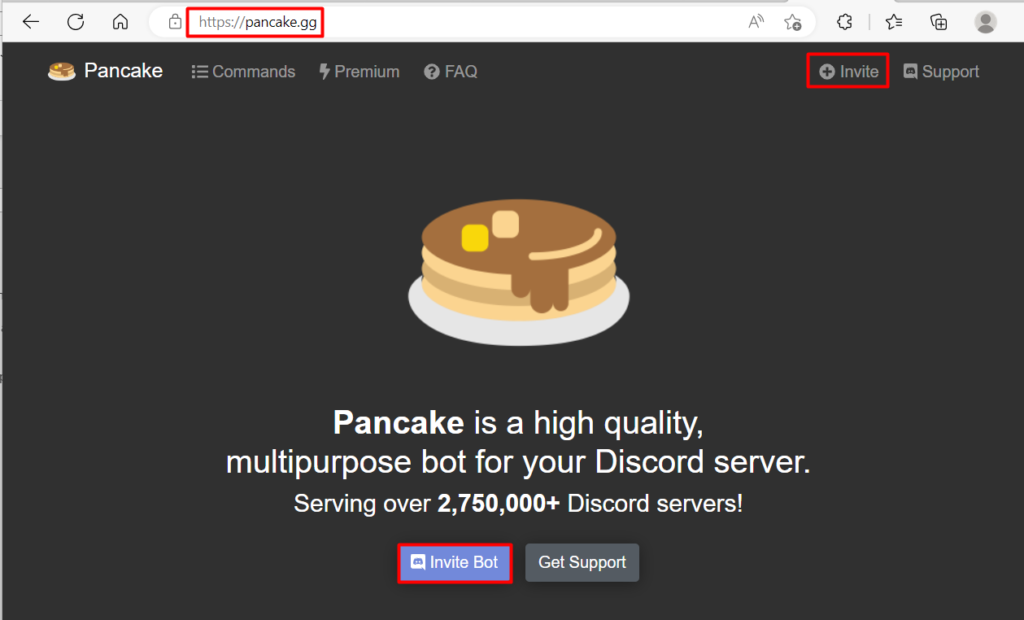 Step 3: Choose a Server 
After you have selected the server, Discord will again prompt you to choose a server to which you want to add this bot and then click on the "Continue" button:
Step 4: Grant Permissions
Next, select all or only those boxes for which you want to grant permission to this bot and hit the "Authorize" button: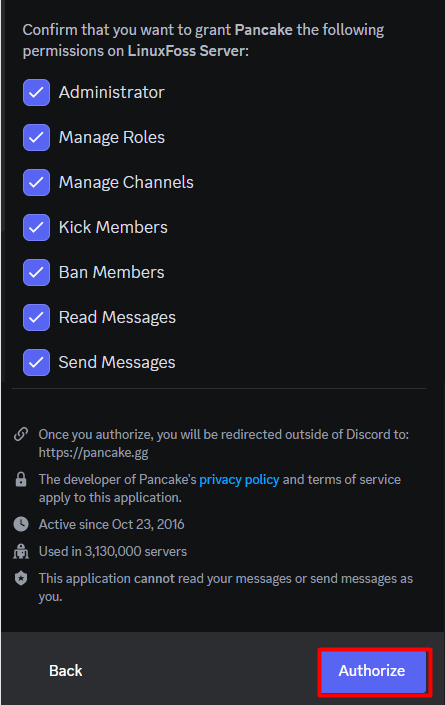 Step 5: Verify 
This will add the bot to your chosen Discord server which can be verified by launching the Discord official application: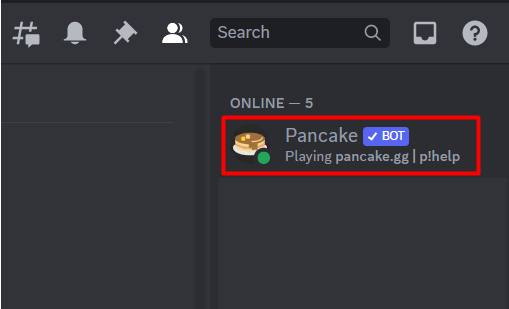 After adding the pancake bot to the Discord server, you can now configure it by accessing this link. 
That's all for this article.
Conclusion
Adding Pancake Bot to your Discord server is a straightforward process that can enhance your server's functionality and user experience. You can do that by first launching its official website, clicking on the "Invite bot" button, and then, grant the required permissions to the bot and add it to the selected server. A detailed explanation of adding a pancake bot to your Discord server has been discussed in this article.