SlotBot is a Discord bot that offers slot machine games to users within a Discord server. The bot is available for free on Discord and can be added to any server with just a few clicks. After installation, users have the option to play slot machines and receive virtual currency that can be utilized to buy items within the bot.
This article will discuss the complete method to add SlotBot to any Discord server for desktop:
Follow the same procedure to add the SlotBot to Discord mobile application.
How to Add SlotBot on Discord?
SlotBot can be added to any Discord server by following the below steps.
Step 1: Navigate to "Top.gg" Website
The first step of this process is to open the "SlotBot" invite link available on the "top.gg" website. Then, click on the "Invite" button: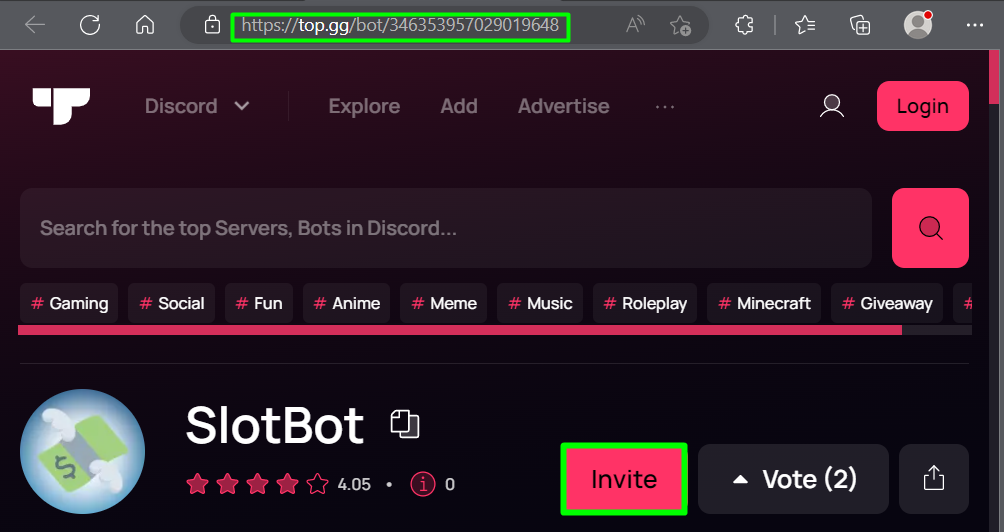 Note: Log in to Discord is compulsory to add the bot. If you are not already logged in, provide the account credentials and log in to Discord: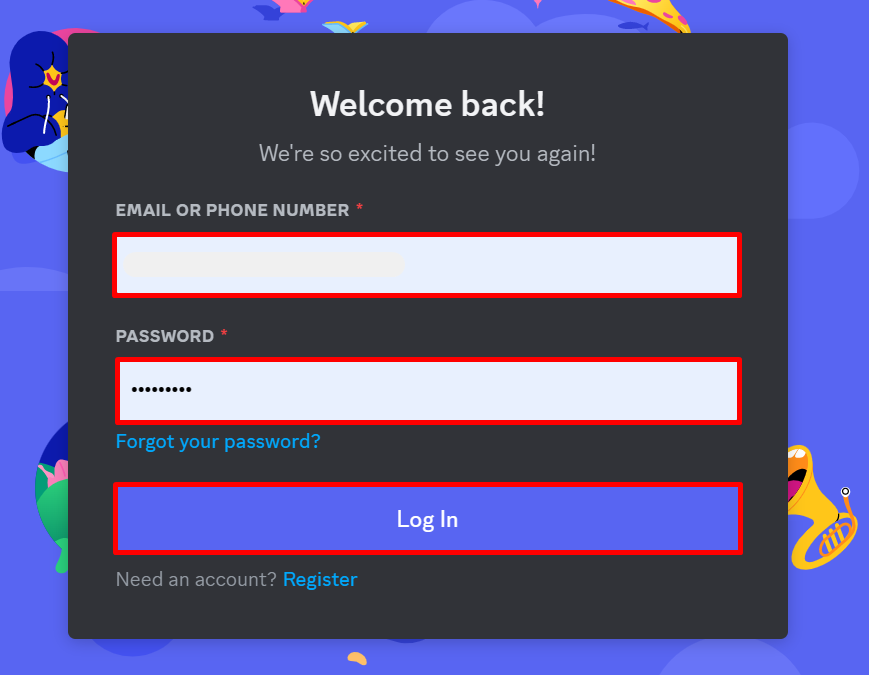 Step 2: Choose a Server
Next, choose a desired server where this bot needs to be added and click on the "Continue" button: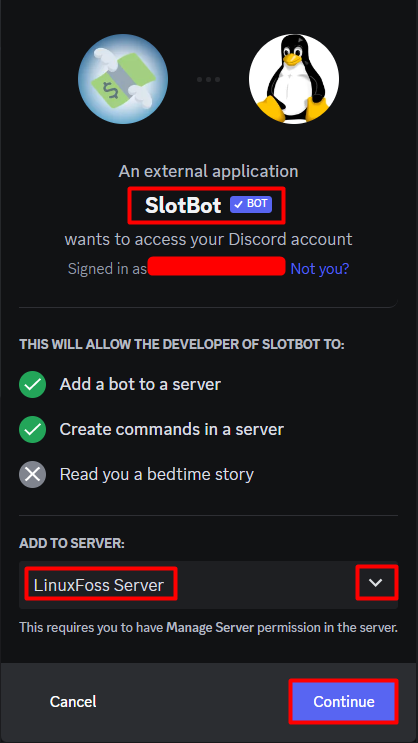 Step 3: Provide Necessary Permissions and Authorize
After that, a list of different permissions will be displayed where a user needs to choose only those that are necessary by clicking on their respective boxes. Then, press the "Authorize" button: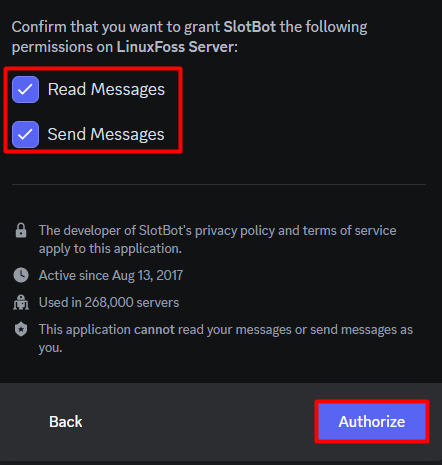 Step 4: Click the Captcha Box
Clicking on the captcha box is necessary to ensure human verification and is a compulsory step to add SlotBot to the server: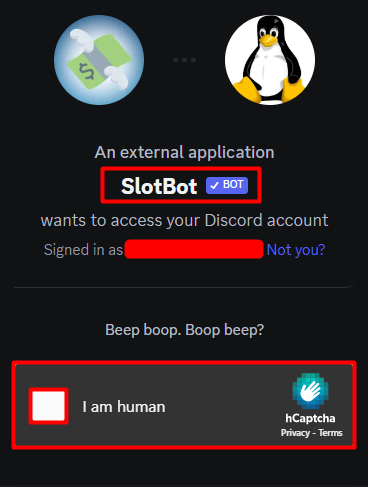 Step 5: SlotBot Verification
To verify if the SlotBot has been successfully added, navigate to the chosen server and check whether the bot is added or not: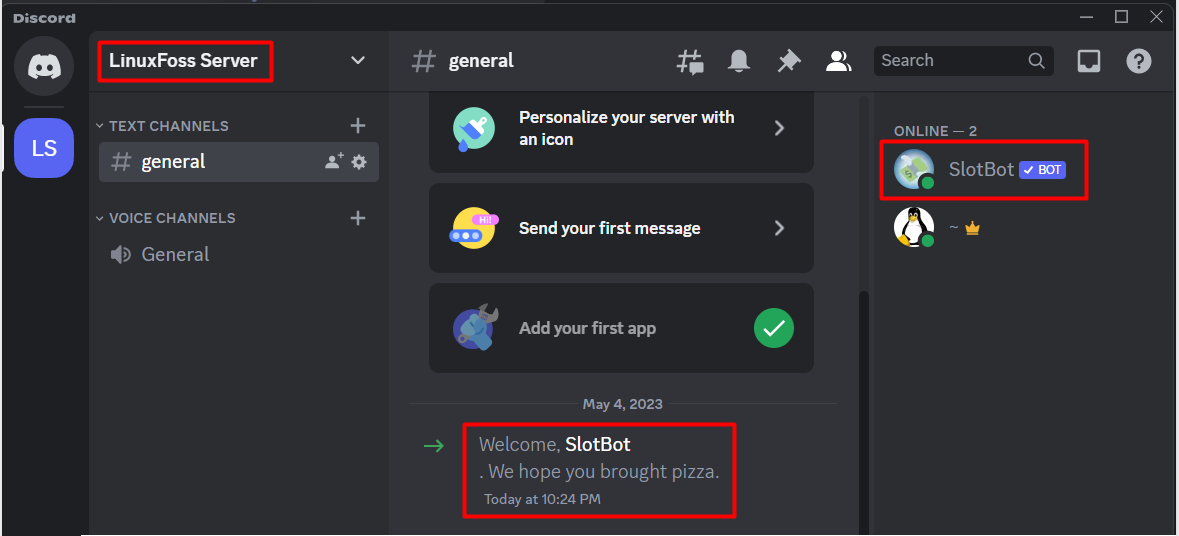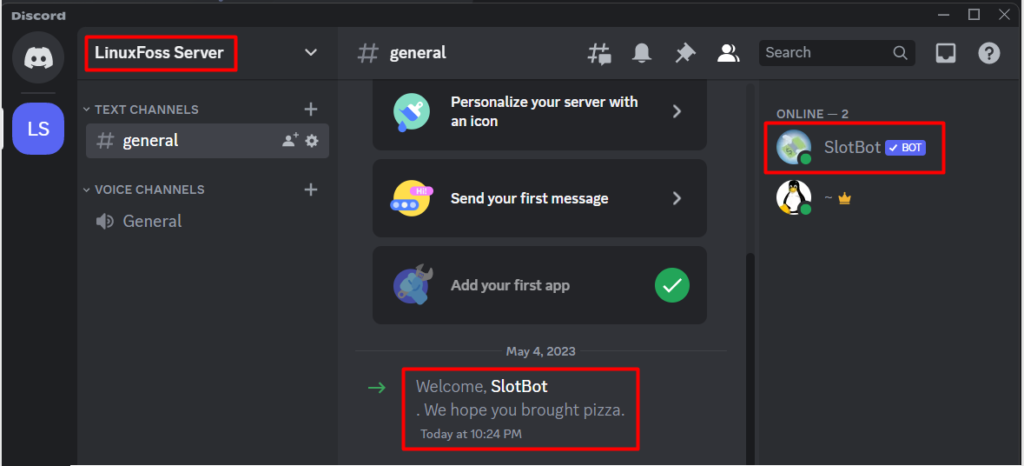 The output shows that we are successful in adding the SlotBot Discord bot to the server.
SlotBot Discord Commands
A list of all existing SlotBot commands can be found by typing "~commands" in the chat box as shown below:
List of different categories available in the SlotBot that can be executed by writing any of the mentioned commands.
Key Features of SlotBot Discord Bot
Some of the key features of SlotBot are discussed below.
User-Friendly Interface: The interface of SlotBot is designed to be user-friendly, making it easy to navigate and simple to set up. Users can access the bot's features by typing commands into the chat, making it easy to play slot machines.
Multiple Slot Machines: SlotBot offers multiple slot machines, each with different themes and payout rates. Users can choose any of the available slot machines and can switch between them at any time which ensures that users always have something new to play.
Virtual Currency System: Users can earn virtual currency by playing slot machines and can spend it on items such as bonus spins and increased payout rates. 
Customizable Settings: It has customizable settings such as payout rates and minimum bet amounts that can be adjusted to fit the server's preferences. 
Benefits of SlotBot Discord Bot
Some of the benefits of SlotBot are discussed below.
Increased Engagement: SlotBot is a great way to increase engagement as users have an extra activity to participate in and can earn virtual currency as a reward. This encourages users to stay active on the server and participate in discussions and events.
Community Building: Users can interact with each other while playing slot machines, and can share tips, strategies, and trade items with each other.
Entertainment Value: Users can play slot machines for entertainment purposes as well which will not only attract new users but also keep existing users engaged.
That's a wrap-up.
Conclusion
SlotBot is a fun and engaging Discord bot with features like a user-friendly interface, multiple slot machines, a virtual currency system, and customizable settings. This bot can be added by visiting the "top.gg" website and then clicking on the "Invite" button. Next, choose the desired server, give rights to the required permission, and hit the "Authorize" button. This article has discussed how to add the SlotBot on Discord and a brief overview of its commands and key features.