Discord bots have become increasingly popular as users can interact with each other, automate their tasks, moderate tasks, and much more. One such bot is "UnbelievaBoat" which can help to manage the Discord server more effectively. It provides a variety of commands, including moderation, economy, fun, and music, to increase engagement and make the server more interactive. 
The outline for adding UnbelievaBoat on the Discord desktop app is as follows:
Step-by-Step Guide on Adding UnbelievaBoat Discord Bot
UnbelievaBoat Discord bot can be added on any server by following the below steps.
Step 1: Launch UnbelievaBoat Discord Bot Official Website
First, launch the official website of UnbelievaBoat by opening this link and then clicking on the "Invite to Discord" button: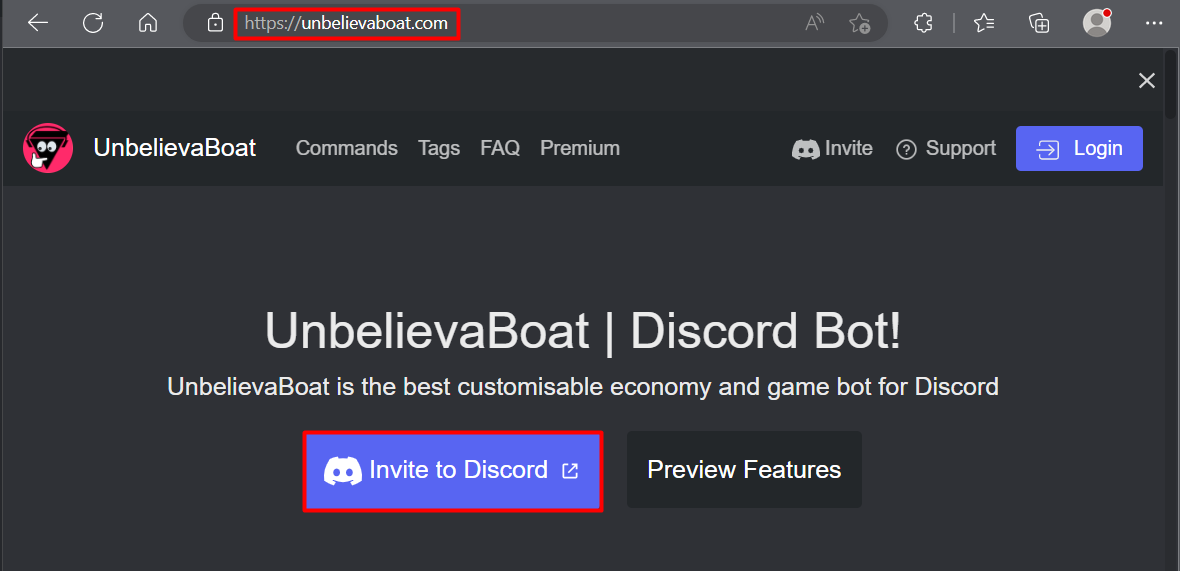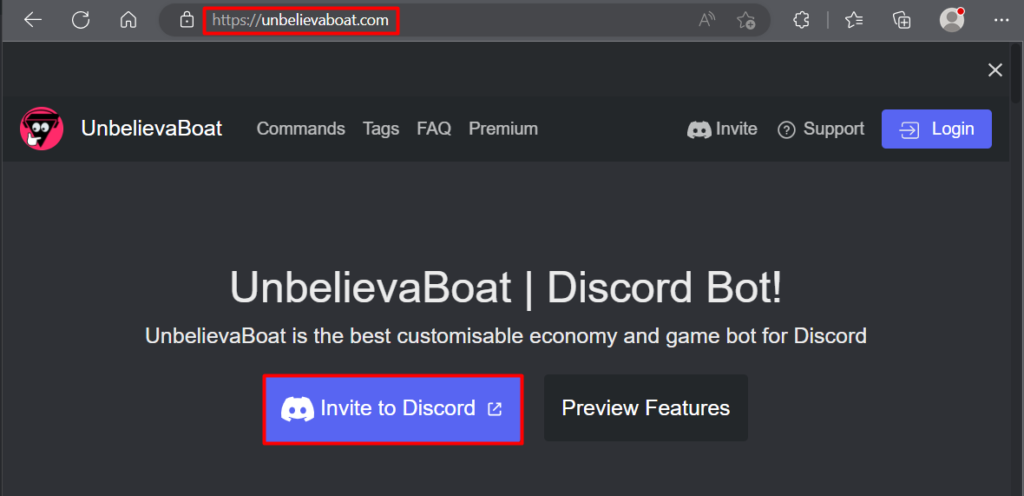 Alternatively, users can also access the UnbelievaBoat from the "top.gg" website. Then, click on the "Invite" button as shown below: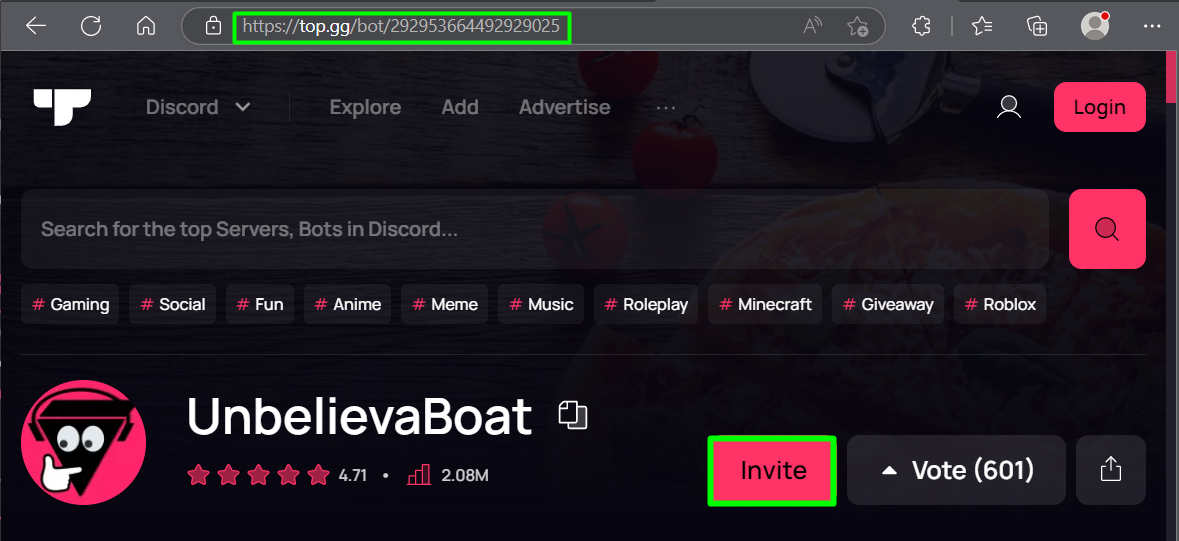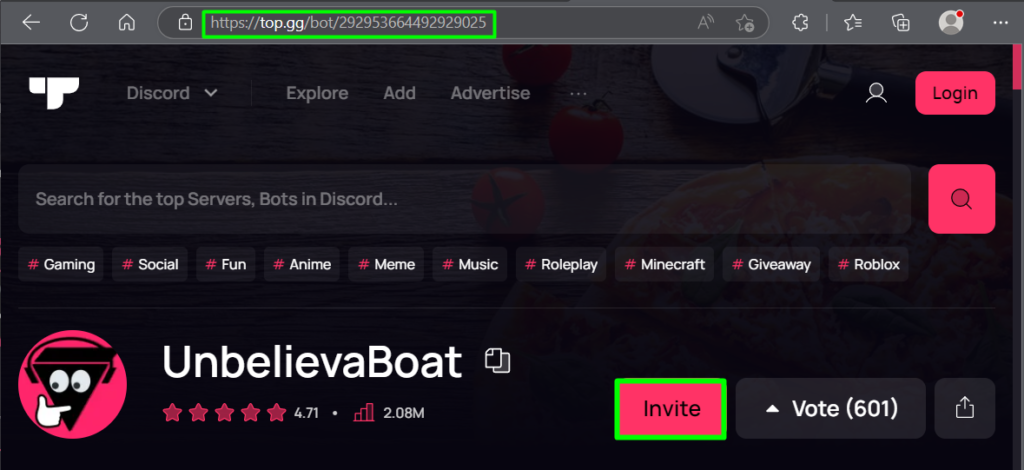 Note: Login to the Discord account is compulsory otherwise UnbelievaBoat bot cannot be added to the Discord server.
Step 2: Provide Server Name
Now, a new dialogue box will appear asking to provide the name of the server where this bot will be added. So, provide the name of the desired server from the "ADD TO SERVER" drop menu and click on the "Continue" button: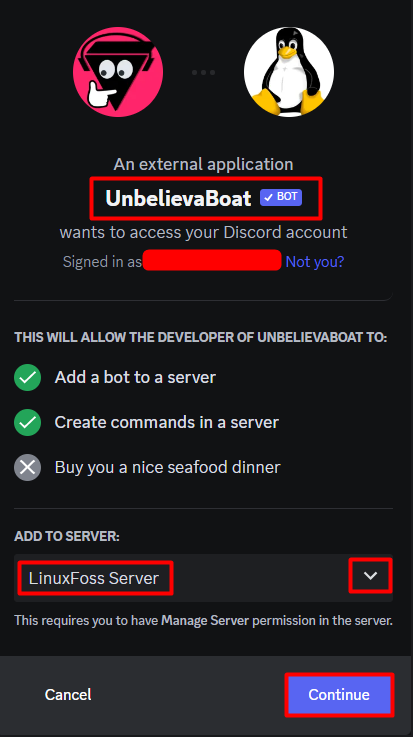 Step 3: Allow Permissions
A list of permissions will be displayed which allows this bot to provide different functionalities in the server, so choose them according to the requirement. Next, hit the "Authorize" button: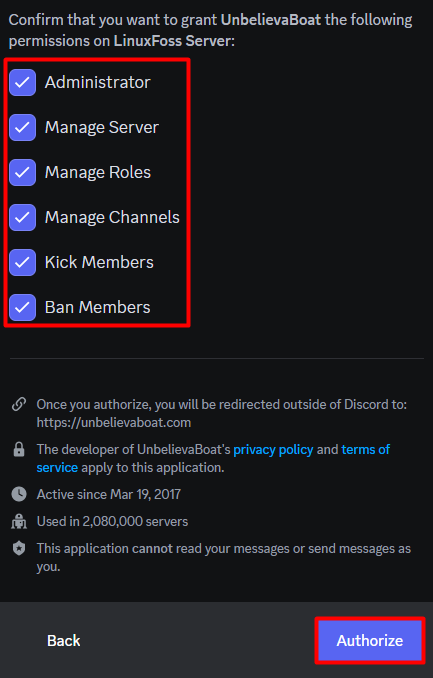 Step 4: Check the Captcha Box for Human Verification
This will be the last step which is necessary for safety purposes, so click on the captcha box and the bot will be added: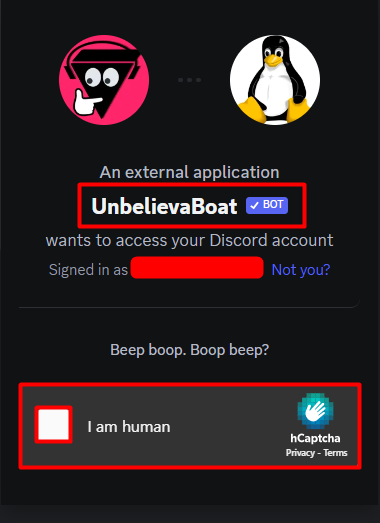 Step 5: Discord UnbelievaBoat Verification
To verify if the UnbelievaBoat has been successfully added, navigate to the chosen server. Next, open the member list of the server by hitting the "Members" icon and check the availability of UnbelievaBoat: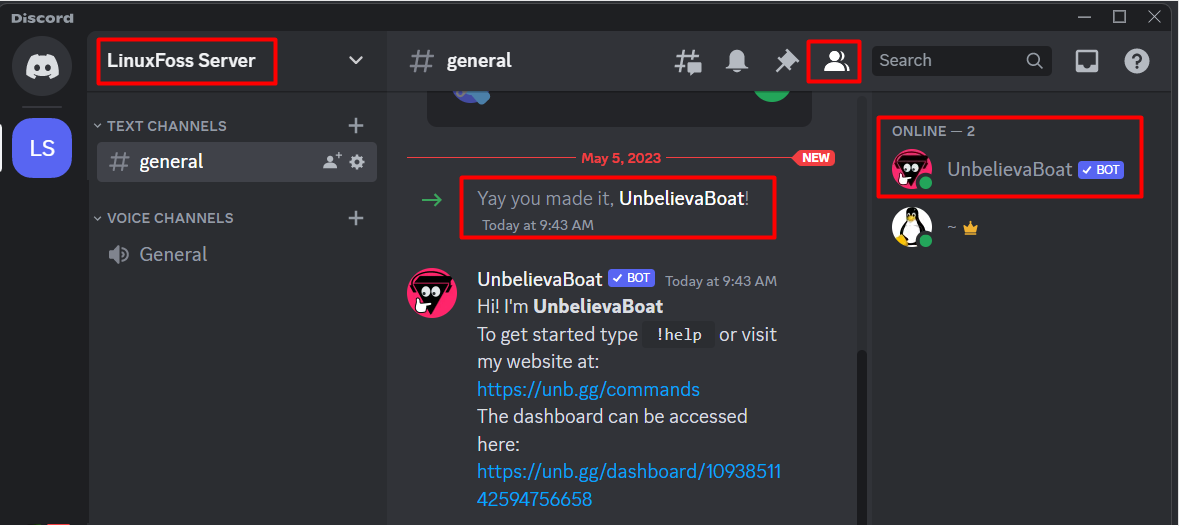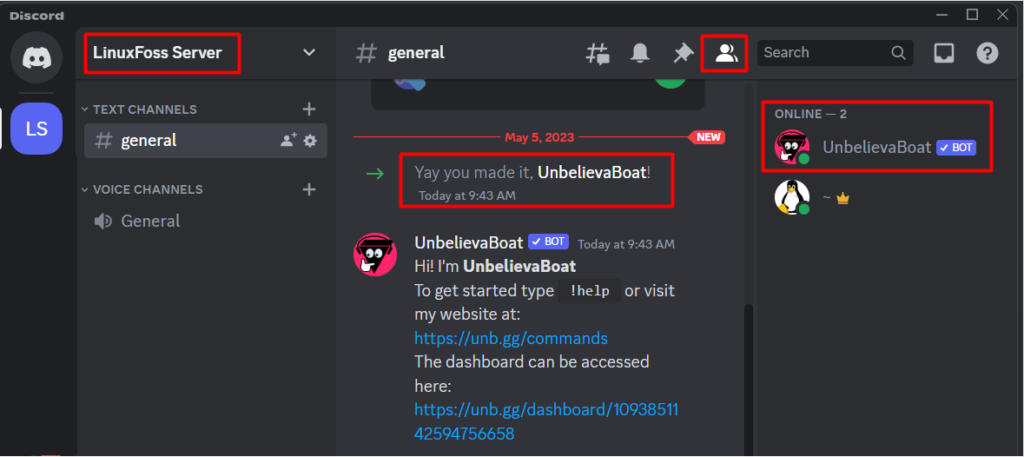 Discord UnbelievaBoat Commands
In "UnbelievaBoat", 156 different commands are available based on different categories and users can access them using this official link: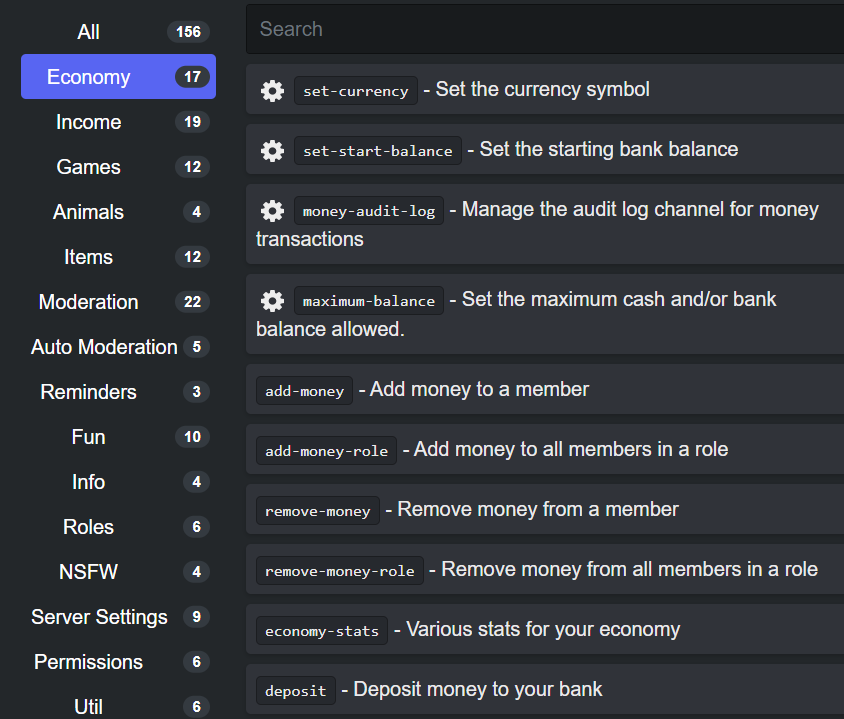 Features of Discord UnbelievaBoat
UnbelievaBoat comes with a variety of features and some of them are discussed below.
Currency System: UnbelievaBoat comes with a built-in currency system that allows you to create your own virtual economy within your Discord server. This system allows users to earn currency by being active on the server, which they can then use to purchase items or play games. 
Moderation Tools: UnbelievaBoat also provides a range of moderation tools such as the ability to mute, kick, or ban users to manage the server more effectively. Automatic moderation rules can also be added, such as filtering out certain words or phrases, to keep the server safe and welcoming for all users.
Auto-Role: It can automatically assign roles to new users to ensure that they have the appropriate permissions. 
Reminder System: It comes with a built-in reminder system that allows users to set reminders for specific events or tasks. This feature can be useful for keeping track of important dates, such as birthdays or deadlines.
Games: UnbelievaBoat comes with a variety of games that can be played within your Discord server which includes blackjack, roulette, cock fight, slot machine, and many more.
That's all about the UnbelievaBoat Discord bot.
Conclusion
UnbelievaBoat is a versatile Discord bot that provides a range of features including a currency system, moderation, auto-role, reminder system, and games. This bot can be added to the Discord server by launching its official website and then clicking on the "Invite to Discord" button. Next, select the server's name, allow relevant permissions to the Discord bot, and click on the "Authorize" button. This article has provided a detailed guide to the UnbelievaBoat Discord bot.