Discord is an excellent application for users that connects with friends and community members via servers. When any user joins the server, there are welcome bots such as MEE6 that welcome its new members to the community. For that purpose, the welcome channels are considered in the servers.
This write-up will signify the procedure to create a welcome channel in Discord.
How is the Welcome Channel Created in Discord?
The user can create any channel and set up welcome messages for new users by following the below guide.
Step 1: Create a Channel
Launch the Discord application, go to the particular server, and press the "+" icon in the channel section to create a new channel: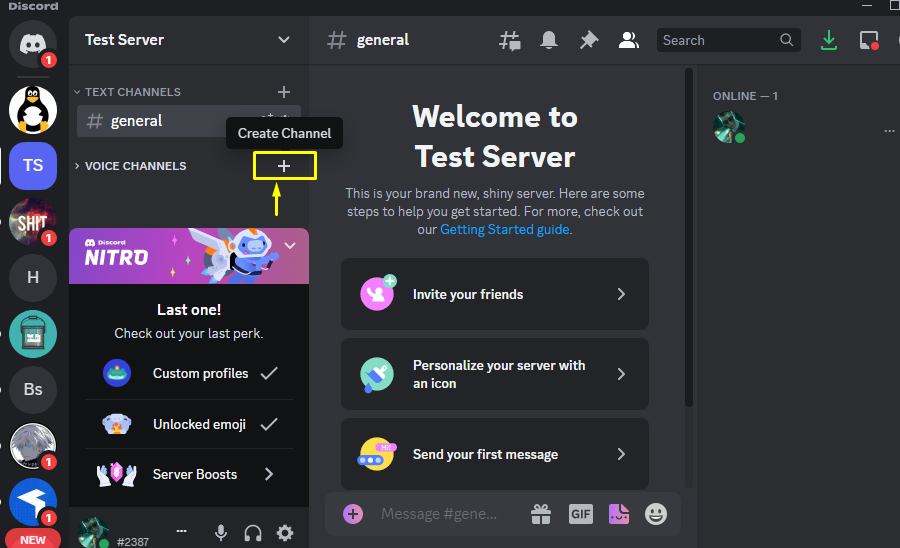 Choose the channel type, enter the channel name, and press the "Create Channel":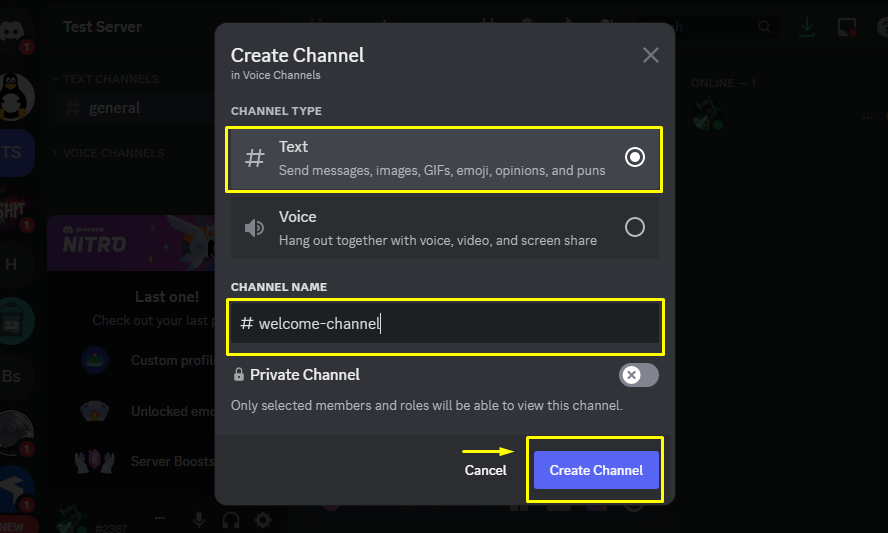 Step 2: Edit Channel
A channel named  "welcome-channel" is created. Edit the channel by pressing the "Edit Channel" option: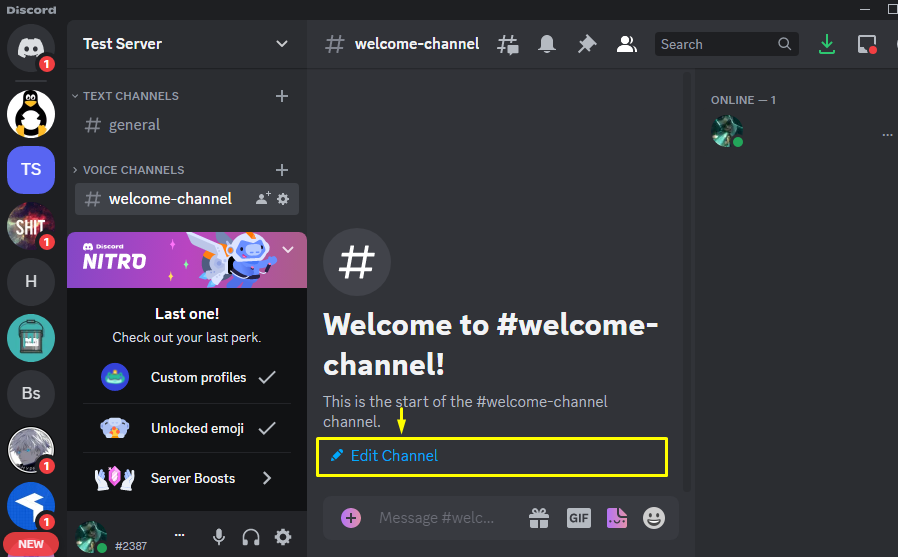 Step 3: Manage Permissions 
Go to the "Permissions" section and manage different permissions for the welcome channel based on the need: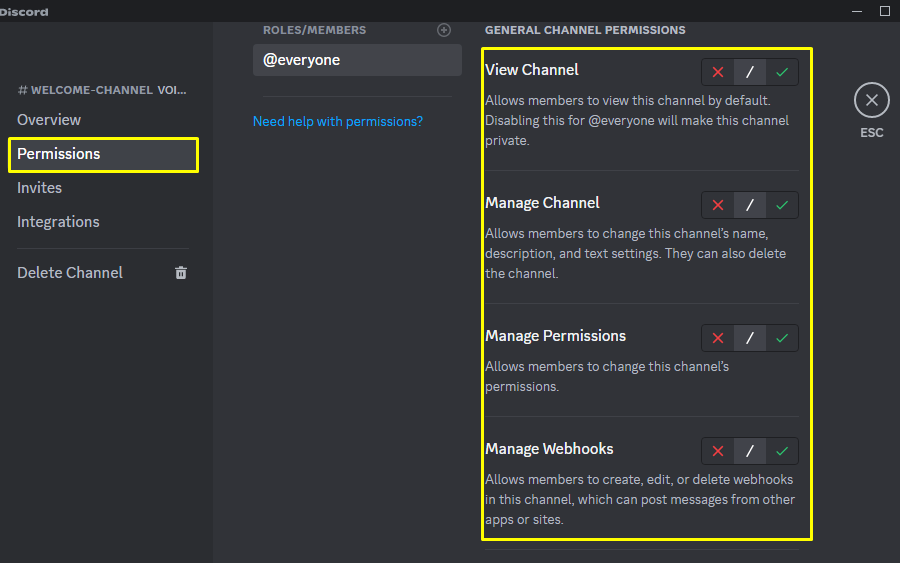 Step 4: Add MEE6
To facilitate the user with welcome messages, add the MEE6 bot to the server. To do so, launch the browser, visit the MEE6 bot office site, and press the "Add to Discord" button: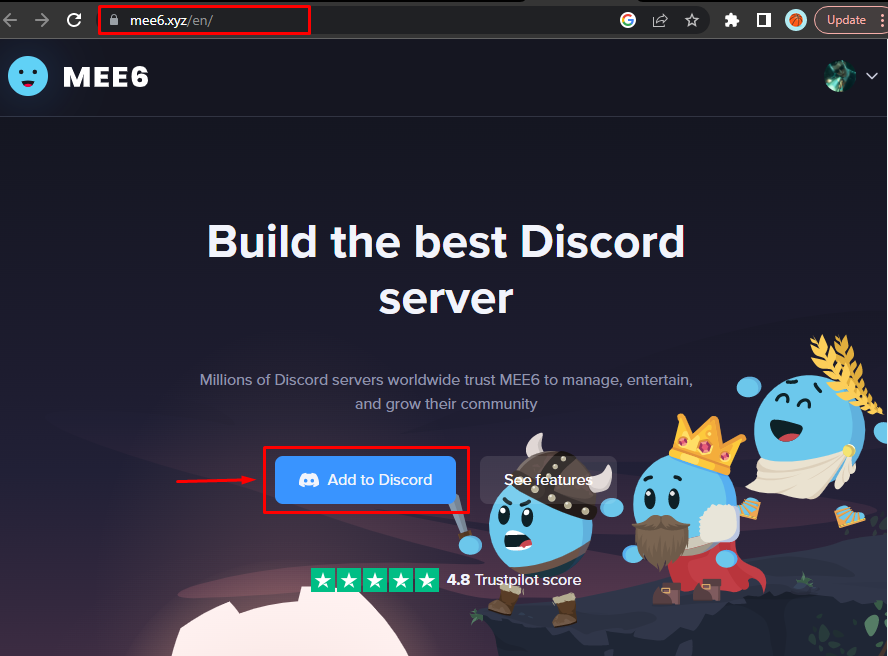 Log in to the Discord account in the web browser if not logged in.
Step 5: Select Server
Make the server selection from the list of servers to which we want to add the MEE6 bot and press the "Setup" button: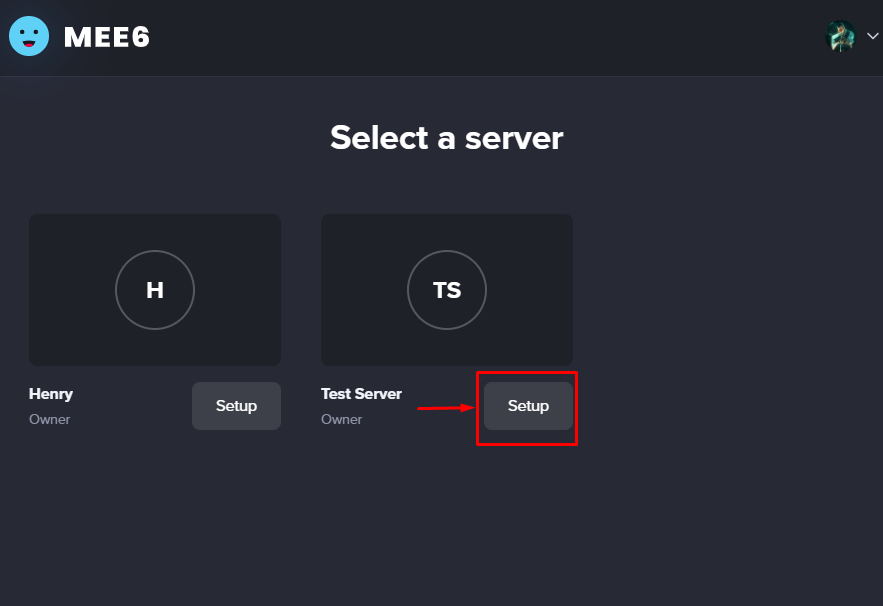 Confirm the server name from the given screen and hit the "Continue":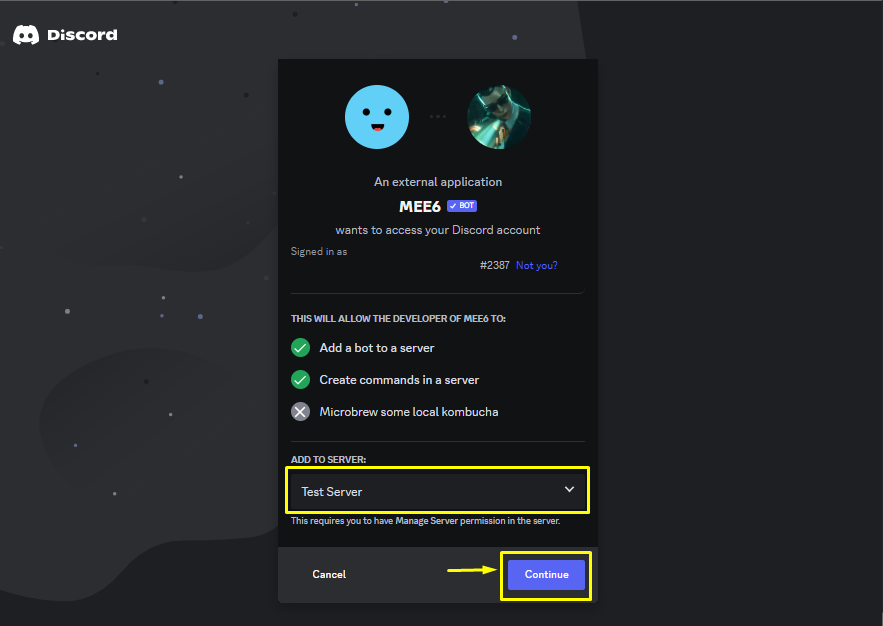 In our case, we will set up the "Test Server"
Step 6: Grant Required Permissions
Then, grant the required permissions for the bot and press the "Authorize":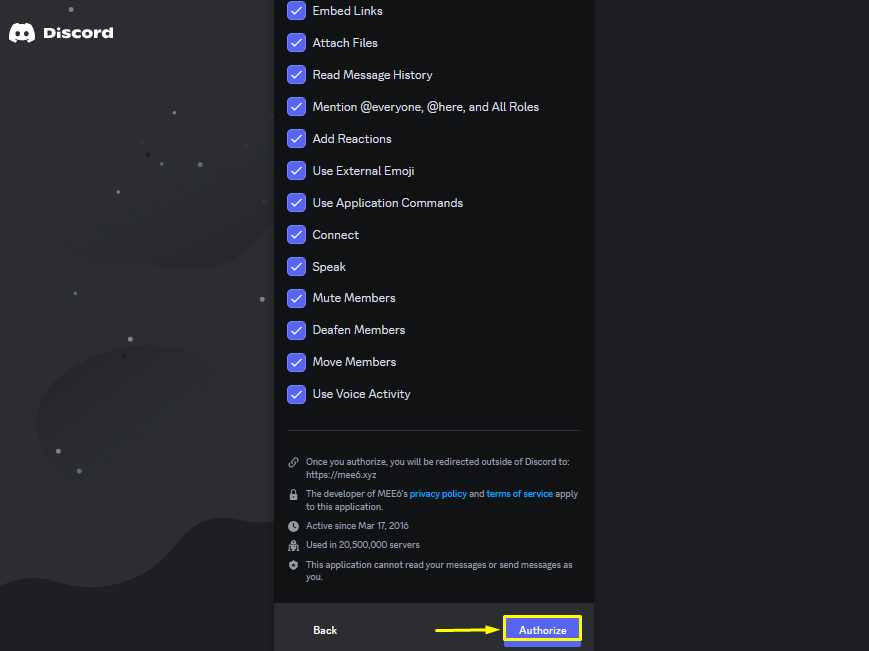 Step 7: Set Welcome Message
Stay on the browser and set the welcome message for the particular channel. For doing this, open the sidebar and hit the "Welcome & Goodbye" option:
From the pop-up, click on the "Activate & Goodbye" option: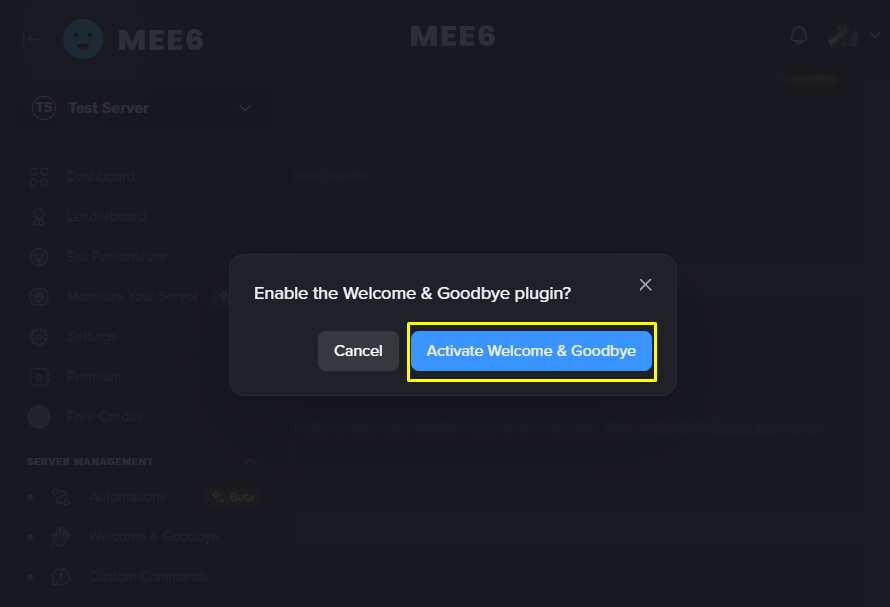 Step 8: Toggle On Welcome Message
After that, the following screen is displayed, toggle on the welcome when message option as guided: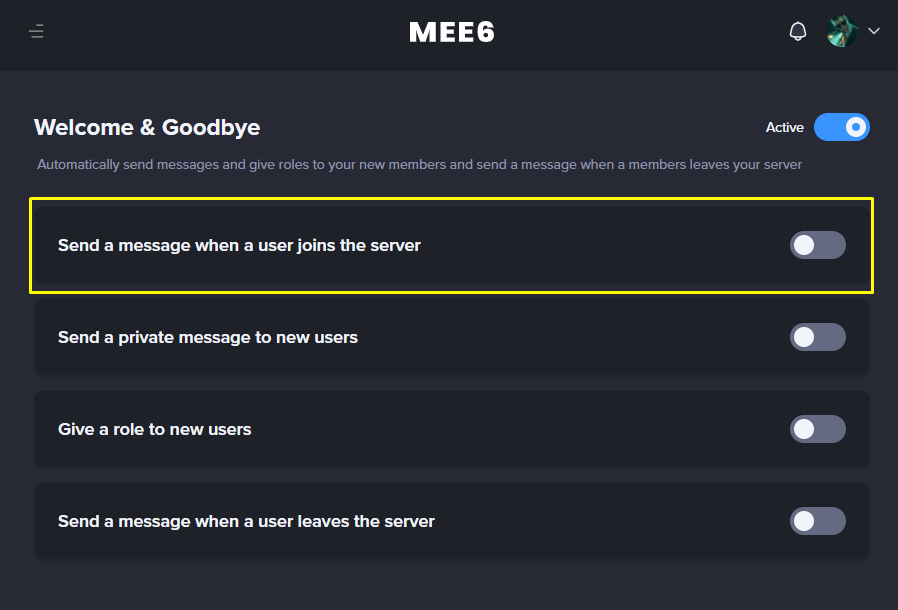 Step 9: Save the Changes
Once the welcome option is turned on, select the particular channel from the drop-down. Then, add the welcome message of your choice and press the "Save" button to apply the new changes: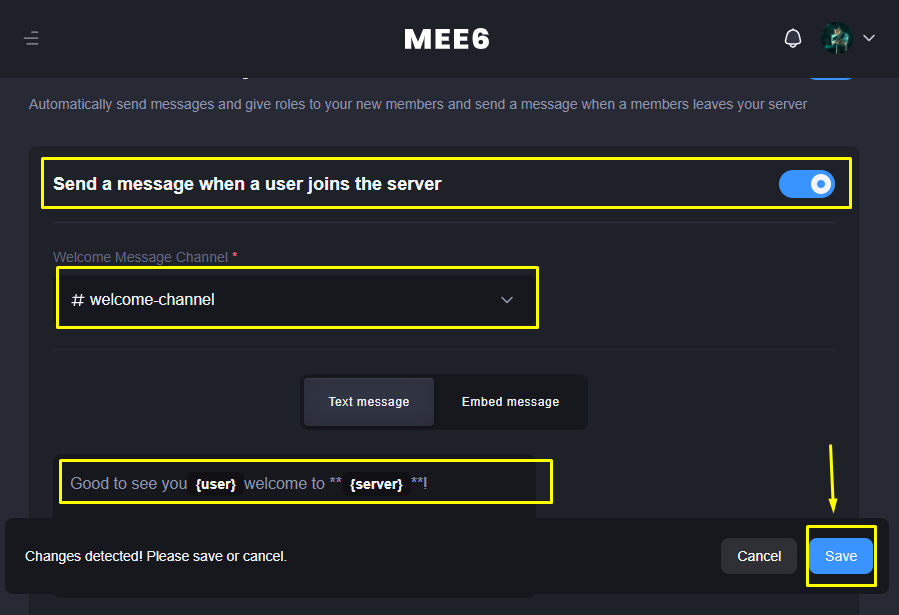 Step 10: Verification
Now, whenever the user joins the Discord server, the MEE6 bot will welcome the new members as can be verified in the following image: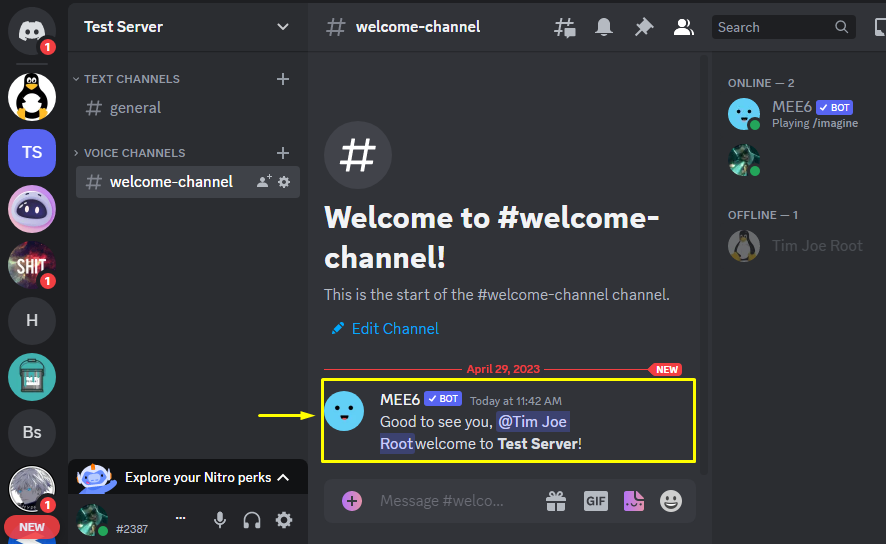 That's all for creating the welcome channel in Discord.
Conclusion
To create the welcome channel in the Discord server, create a new channel by pressing the "+" icon, choosing the channel type, and entering the name. Then, edit the channel and manage the permissions for the channel. After that, launch the browser, visit the MEE6 bot's official site, and add it to the server. Configure the welcome message and verify the results. You have learned the procedure for creating a welcome channel in Discord.