Discord is the most abundantly used application to associate with community members via servers. It provides some extra and advanced features such as uploading the GIF avatar as a profile for Nitro users. Nitro is not an open-source subscription for the end users but can be bought for months or years based on the requirement. More specifically the user can change the profile with their own manually created avatar from the online source.
This write-up will illustrate the step-by-step guide for building and using the avatar in the Discord application.
How to Create and Use Avatar in Discord?
There are many third-party sources available for building the avatar such as Fotor and Discord Avatar Maker. In the given instructions, we will use the Discord Avatar Maker to build the custom avatar.
Step 1: Visit Avatar Maker
Launch the browser and visit the Discord Avatar Maker website: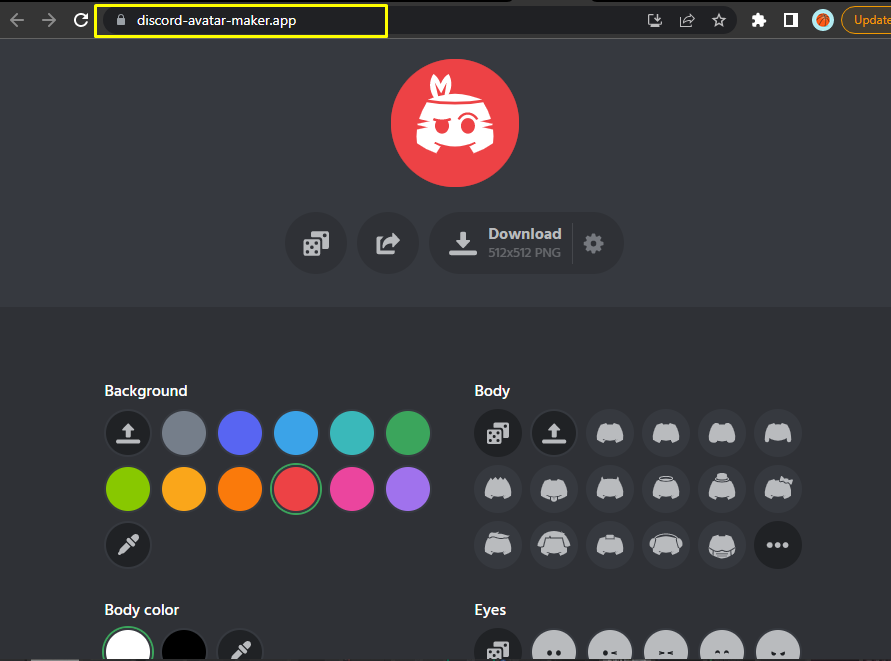 Step 2: Customization
Now, choose the desired background color for the avatar from the given colors: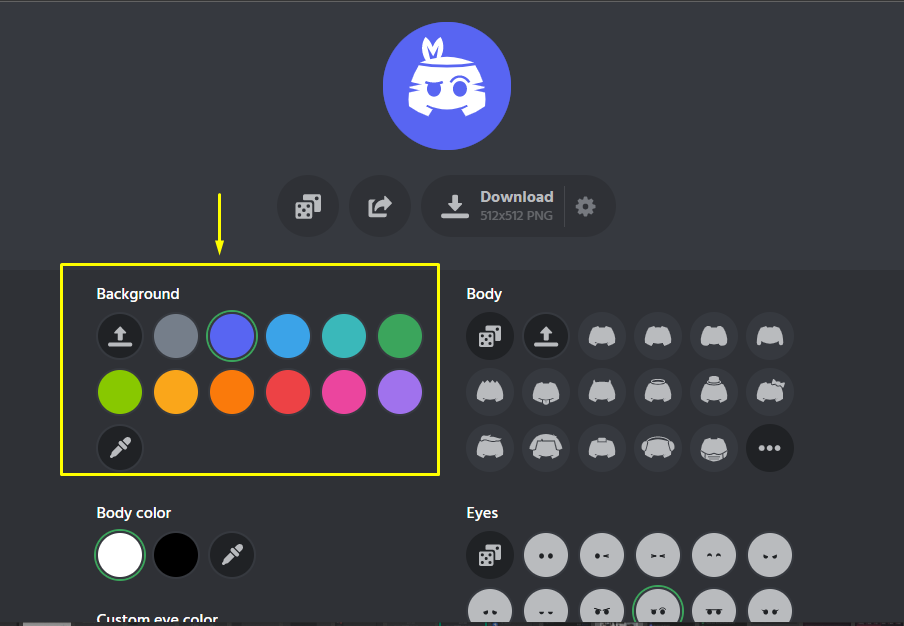 Choose the shape of the avatar according to the requirement: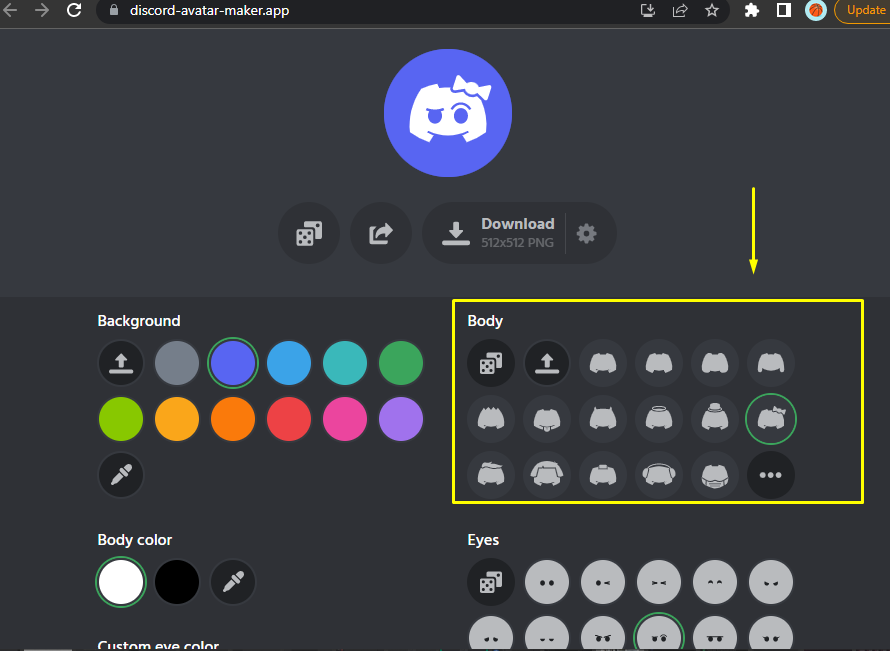 Next, choose the body and eye color for the avatar as shown: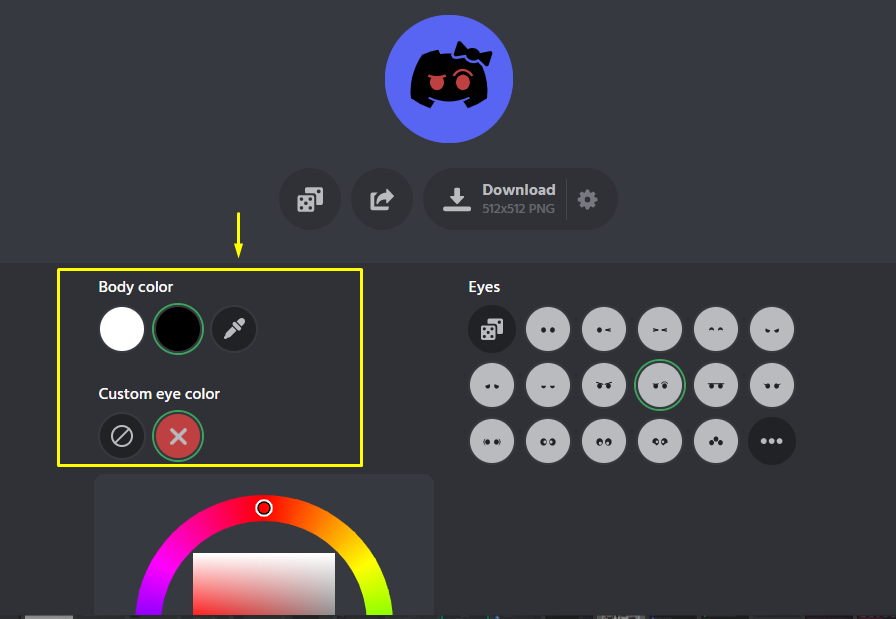 Pick the eye design from the given options: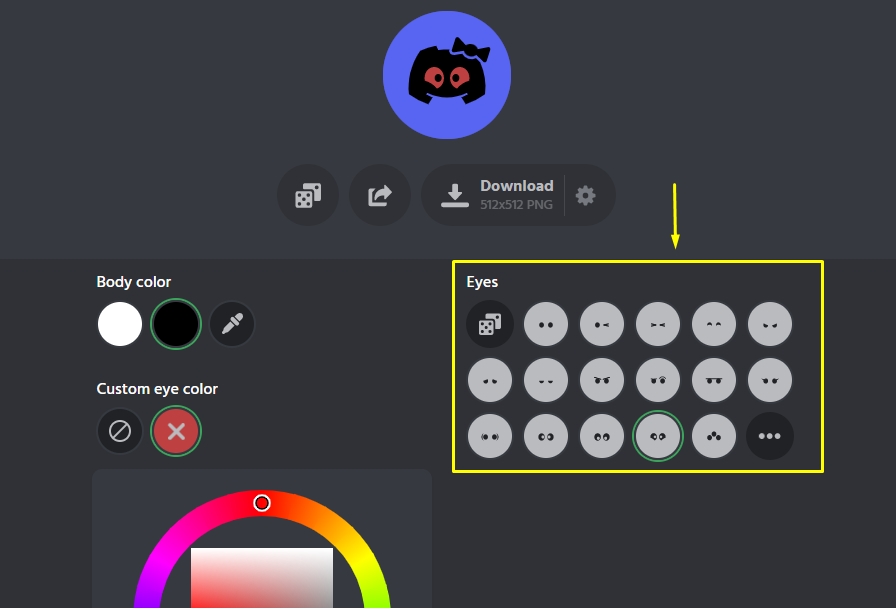 Step 3: Download Avatar
Once all the customizations are performed, download it by pressing the "Download" button:
The particular avatar is downloaded.
Step 4: Launch Discord
Launch the Discord application from the search bar of the window: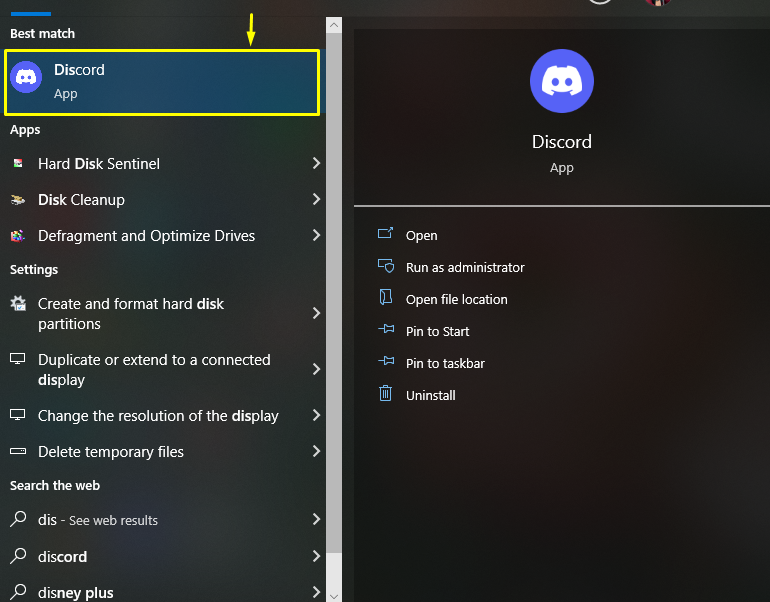 Step 5: Access User's Profile Settings
Navigate to the settings "Gear" icon to access the user's settings: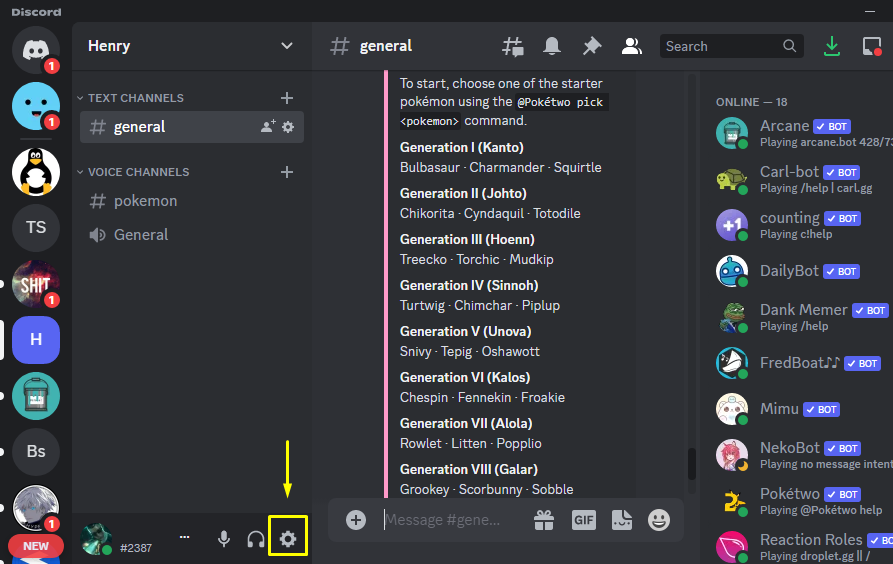 Step 6: Change Avatar
Go to the "Profile" settings of the "USER SETTINGS" and click on the "Change Avatar" option: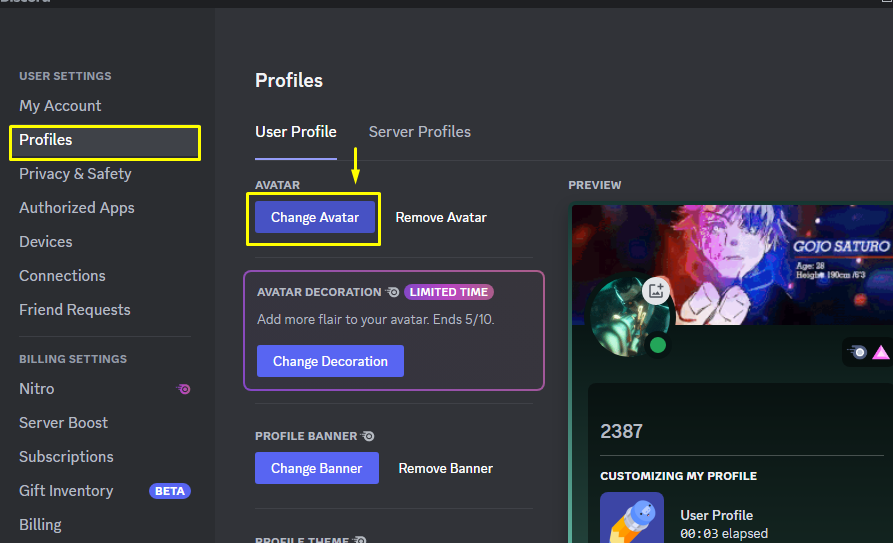 Step 7: Upload Avatar
From the given options, choose the "Upload Image" option and proceed:
Select the downloaded avatar and open it as guided: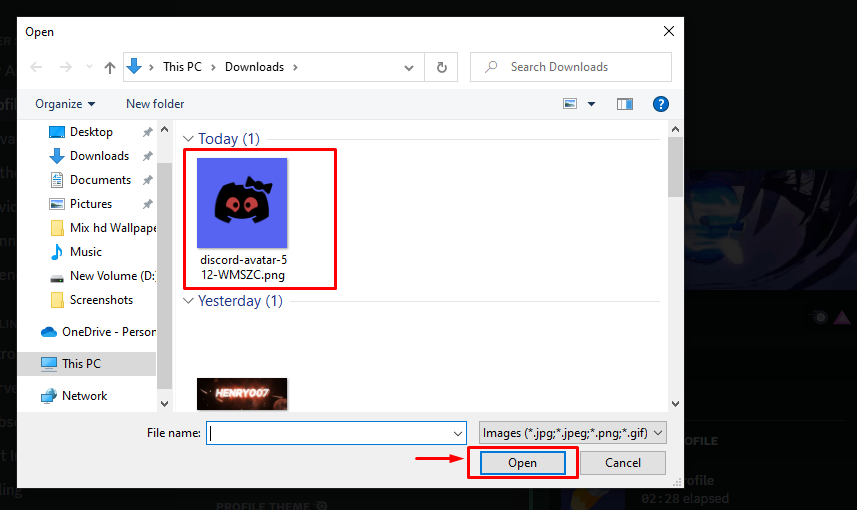 Step 8: Edit Avatar
Adjust the image through scroll bar and press the "Apply" button: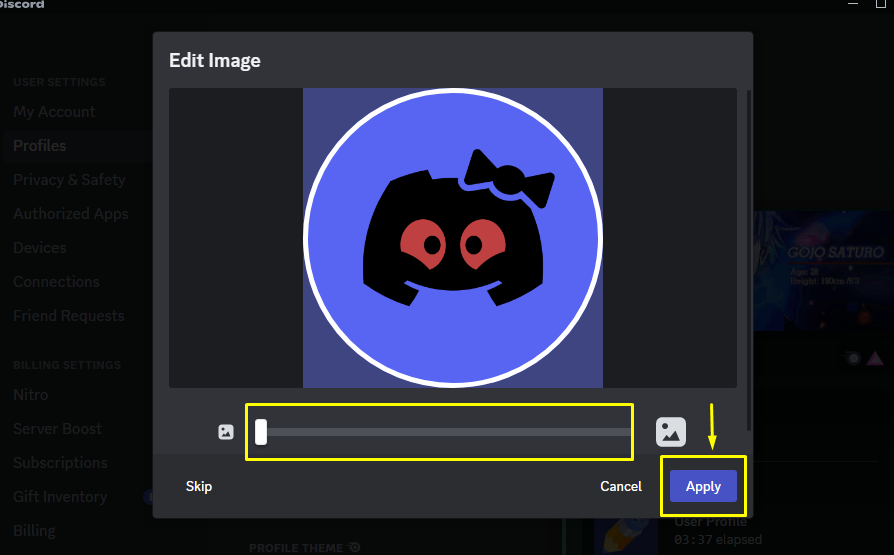 Step 9: Save Changes
The particular avatar is applied, hit the "Save Changes" to see the applied changes: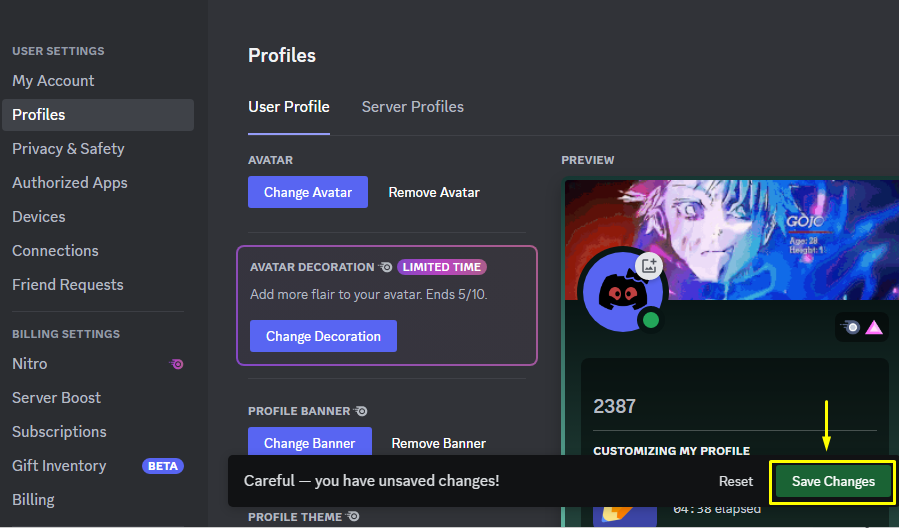 That's it for building and using the avatar in Discord.
Conclusion
To build and use the avatar in Discord, go to the "Discord Avatar Maker" site and make the avatar with your own customization and download it. Then, launch the Discord application, go to the user's settings, and hit "Change Avatar" in the "Profile" settings. Choose and upload the downloaded avatar. 
We have covered the most convenient method to build and use avatars in Discord.