Linux Mint is the distribution of Ubuntu Linux and observations show that it is the best Linux distribution for newbies/beginners. This is because its interface is just like the windows-styled operating system. 
If you want to get Linux Mint alongside any primary operating system, i.e., windows, macOS, or Linux then VirtualBox is the best choice to start with. 
This post will demonstrate the easy step-by-step guide for the installation of Linux Mint on VirtualBox. 
Installation of Linux Mint on VirtualBox
To install the Linux Mint on VirtualBox, go through the steps given in the below guide.
Step 1: Download and Install VirtualBox
Go to the official website of VirtualBox to download the setup file and install it. Moreover, if you want to get VirtualBox on Ubuntu then read our detailed guide here.
Step 2: Create and Customize a Virtual Machine
Launch the VirtualBox and click on the "New" option for creating the new virtual machine: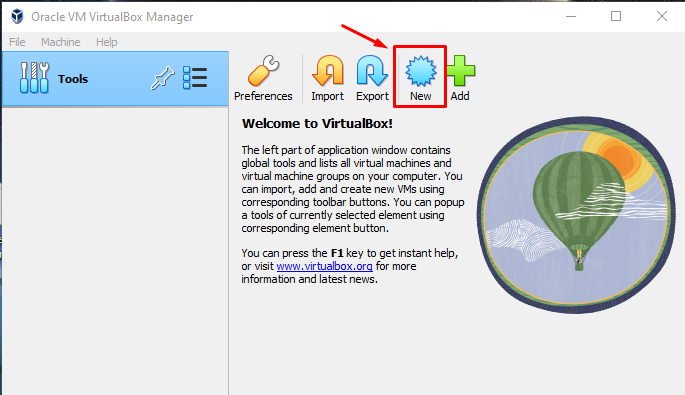 Add ISO Image
After clicking on the "New" button, add the name of the virtual machine and browse the iso image of the Linux Mint: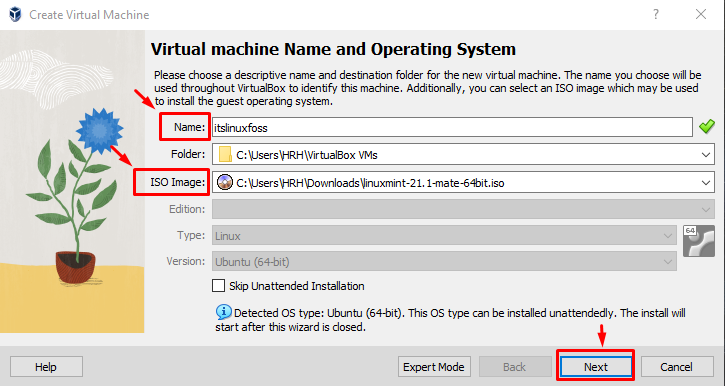 After that, click on the "Next" button.
Verify the details of the user, fill out the necessary fields, i..e, username, hostname, password, and click "Next":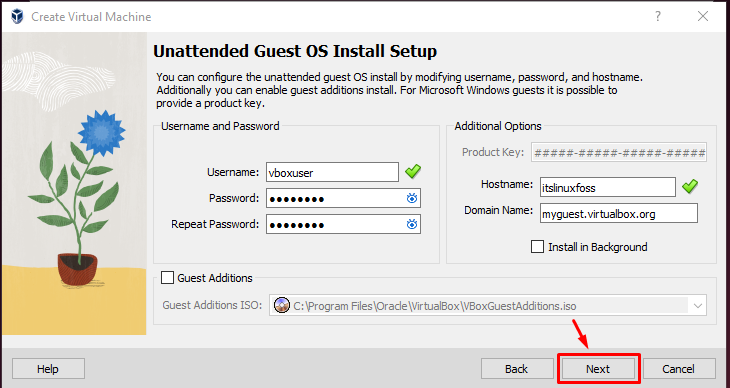 Assign Memory
Assign the Memory usage to the Linux Mint according to your choice and click on "Next":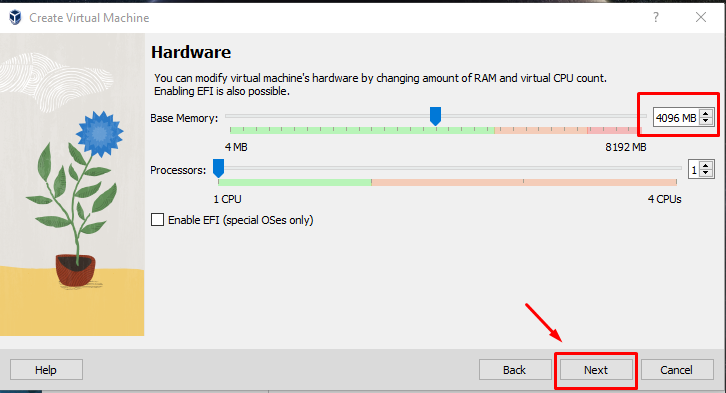 Assign Disk Space
The next step is to give the disk space to the Linux Mint using the slide bar and hit "Next":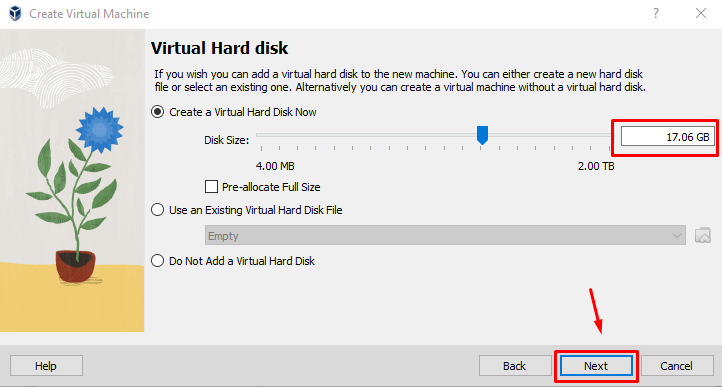 After that finish the process: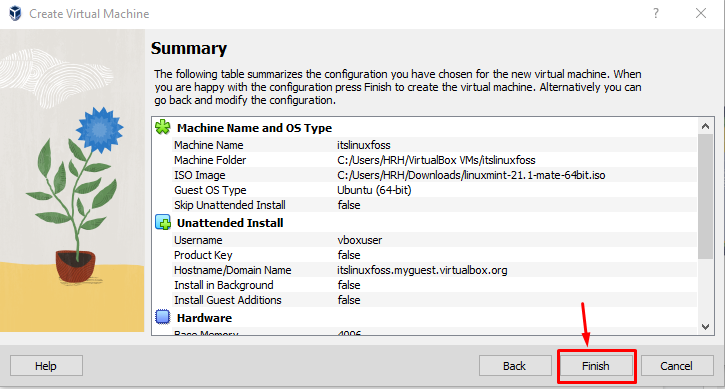 Step 3: Start the Linux Mint
Once you perform the above operations, start the Linux Mint from the given options, we have chosen the Linux Mint 64-bit option: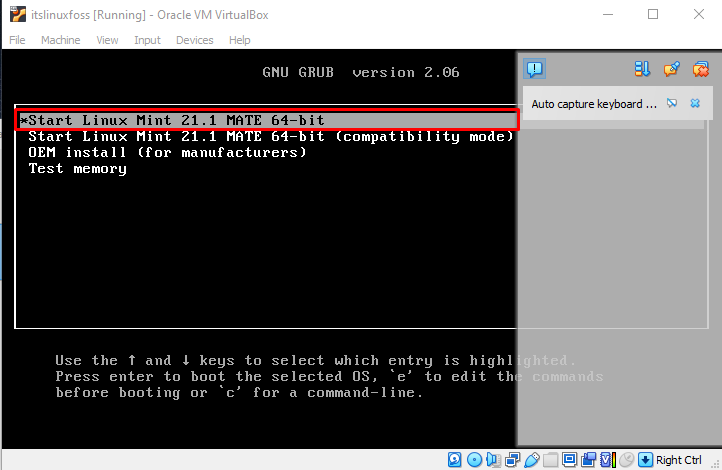 Wait for the process to start Linux Mint.
Step 4: Install Linux Mint
Once Linux Mint is opened, click on the installer of Linux Mint: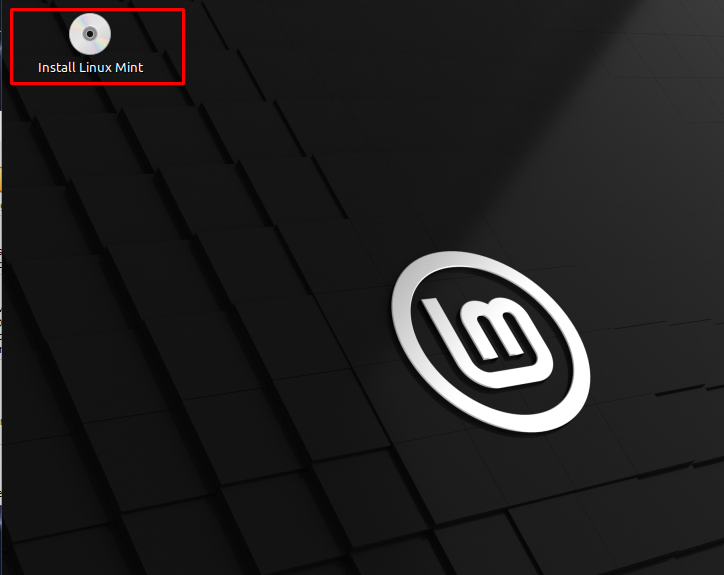 Choose the language and keyboard layout of your choice and click on the "install" button: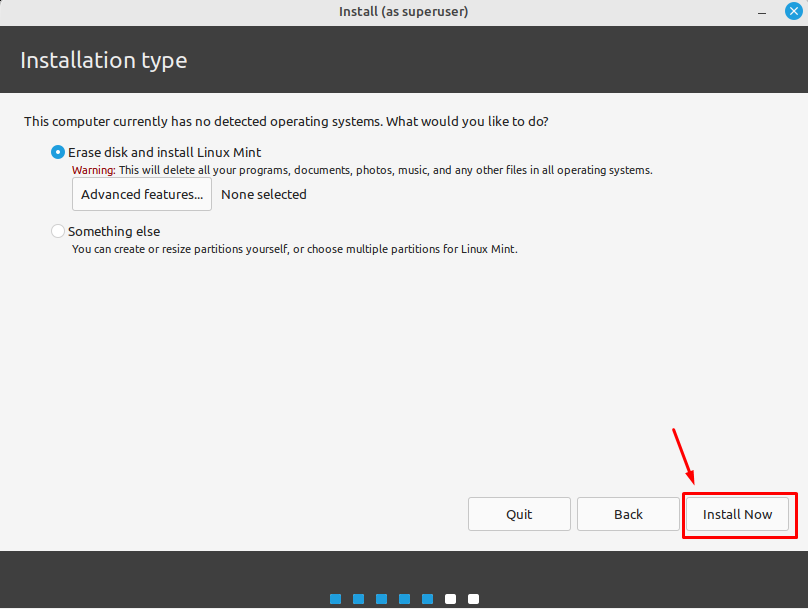 The installation process will begin as shown in the below image: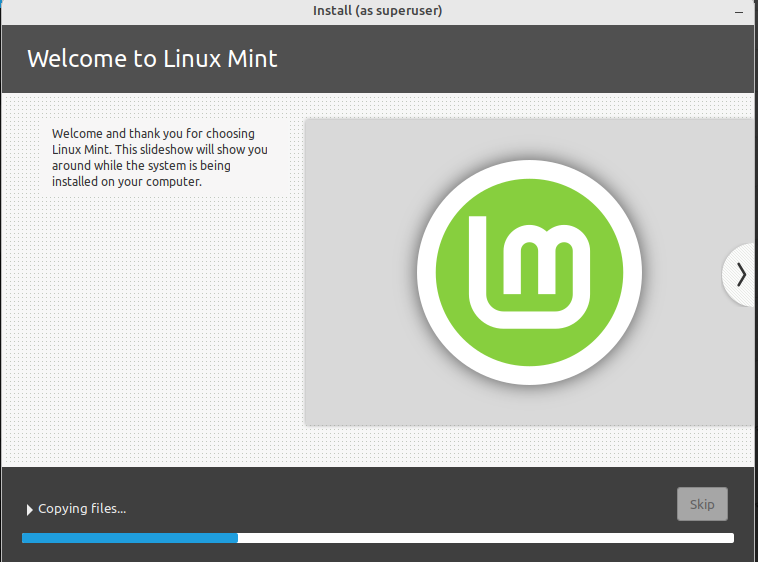 Once the installation is completed, a dialogue will appear with the restart option, restart it: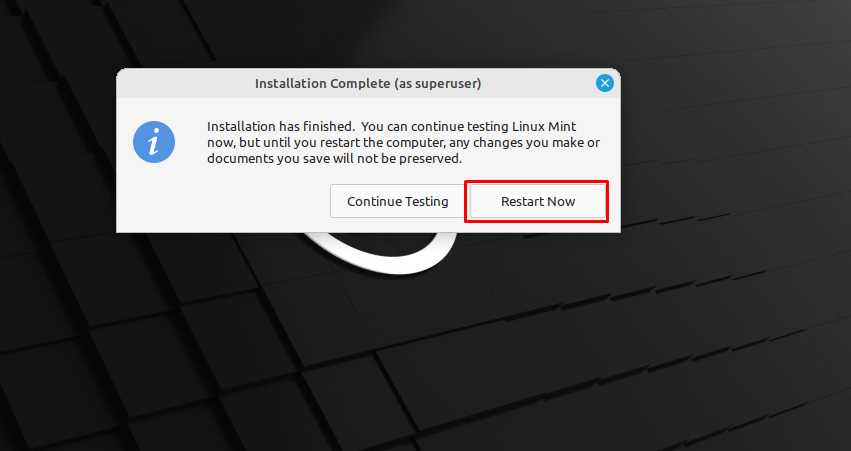 Step 5: Verify the installation
The Linux Mint has been installed successfully can be seen in the following image: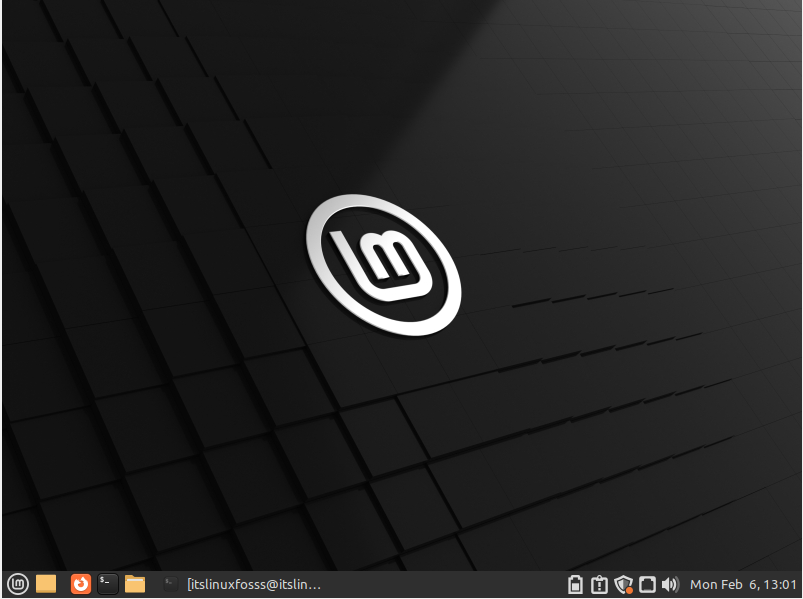 Conclusion
To install Linux Mint using VirtualBox, download the VirtualBox and create/customize a virtual machine by importing the ISO file of the Linux Mint. This write-up has illustrated the step-by-step guide for installing the Linux Mint using VirtualBox.