For about 20 years, the default web browsing involvement in Windows has been on the Internet Explorer shoulders. Over this long time, Internet Explorer got to be unreliable, hated by numerous users, and confusing to use. Most of the people turned to other alternatives such as Chrome, Mozilla Firefox.  Windows 10 rejected everything it had done so distant with Internet Explorer and built a new browser from scratch. One that would combine some features of Internet Explorer and offer a quick browser encounter for Windows users and that browser is Microsoft Edge.
Microsoft built this application with the aim of having a lightweight, responsive, and clean product. Some of the websites that work along with Chrome or Safari do not perform their thing on Internet Explorer, that's the point where Edge Browser came to the rescue.
Speed: Till now, Edge has shown great advancement over the Internet Explorer in terms of speed. It also competes with the Chrome browser concerning performance.
Microsoft Edge's browser default homepage is captivating and informative
For all of the Windows 10 users, Microsoft Edge Browser is their default browser on smartphones, PCs, tablets, laptops, etc. A welcome page states "Where to next"? after opening the browser. It also has a combined effect of address and search bar. Customized news, links to popular websites and pages, personalized articles, information feed, all of this is surprisingly present there. Edge default search engine is supported by Bing.
Features
Microsoft Edge can support various legacy technologies such as integration with other Microsoft administrations and ActiveX for extensions and inter-operating with other present-day browsers. Users can also integrate with Cortana that provides extra information. Assuming that you are on a web page to book a movie ticket, Cortana will book the ticket and also show you additional information such as time and movie details.
Cortana is a voice assistant in Windows 10 which appears all over.  Cortana gives the relevant information about your selection on any web page.
Reading Mode and Reading List: This feature is accessible in some other browsers too. In Microsoft Edge Browser the reading mode restores the whole layout by removing the advertisement, menus, and other intrusions aside from the images, main text, and sidebar. This leads to a pleasing web page layout for reading.  You can also bookmark any web page without the hesitation of adding it in favorites.
Page Annotations: Edge also provides the facility to markup web pages by using a drawing tool or highlighter and after that share them as a picture on any social application.
That's all about Microsoft Edge Browser. Now, let's start its installation guide on Ubuntu 20.04 but first make sure that you are logged in as a 'superuser'.
Installing Microsoft Edge Browser on Ubuntu 20.04
Step 1: Open the terminal by pressing 'CTRL+ALT+T' or search it manually in the activities and update the packages list.
$ sudo apt update

Step 2: Utilize the curl command for adding the packing to your Ubuntu 20.04.
$ curl https://packages.microsoft.com/keys/microsoft.asc | gpg --dearmor > microsoft.gpg

Step 3: Write-out the given command for ensuring the safe installation of the Edge.
$ sudo install -o root -g root -m 644 microsoft.gpg /etc/apt/trusted.gpg.d/
$ sudo sh -c 'echo "deb [arch=amd64] https://packages.microsoft.com/repos/edge stable main" > /etc/apt/sources.list.d/microsoft-edge-dev.list'

Step 4: Remove the Edge GPG and update the list of packages.
$ sudo rm microsoft.gpg
$  sudo apt update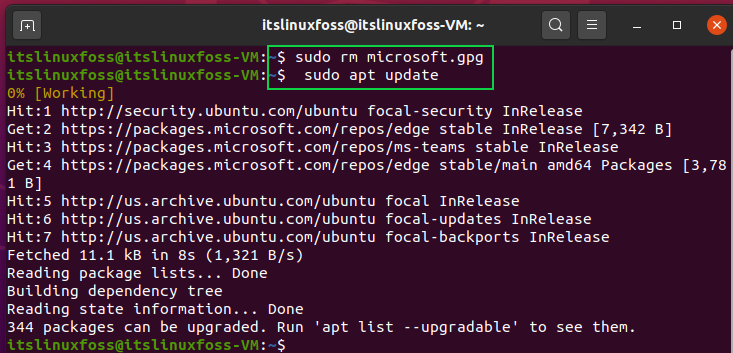 Step 5: All of the credentials are double-checked, Now Install the Microsoft Edge Browser.
$ sudo apt install microsoft-edge-dev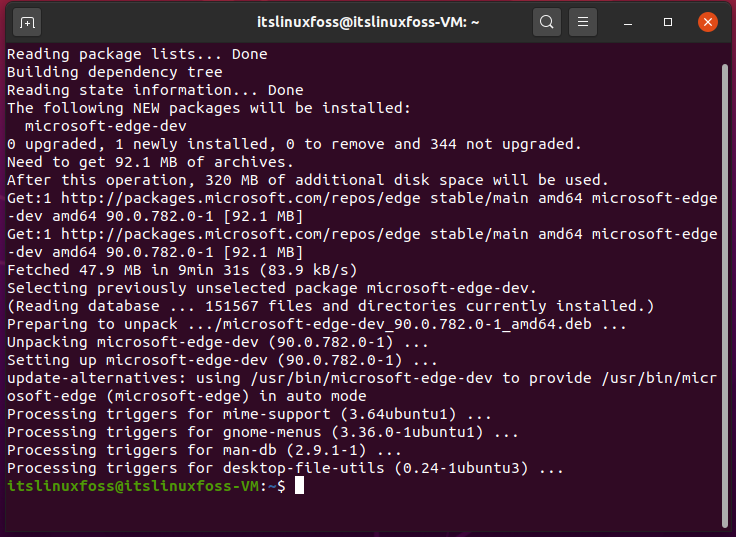 The error-free output reveals that now Microsoft Edge exists on your Ubuntu 20.04. Search it in the Activities bar for the confirmation and open the application.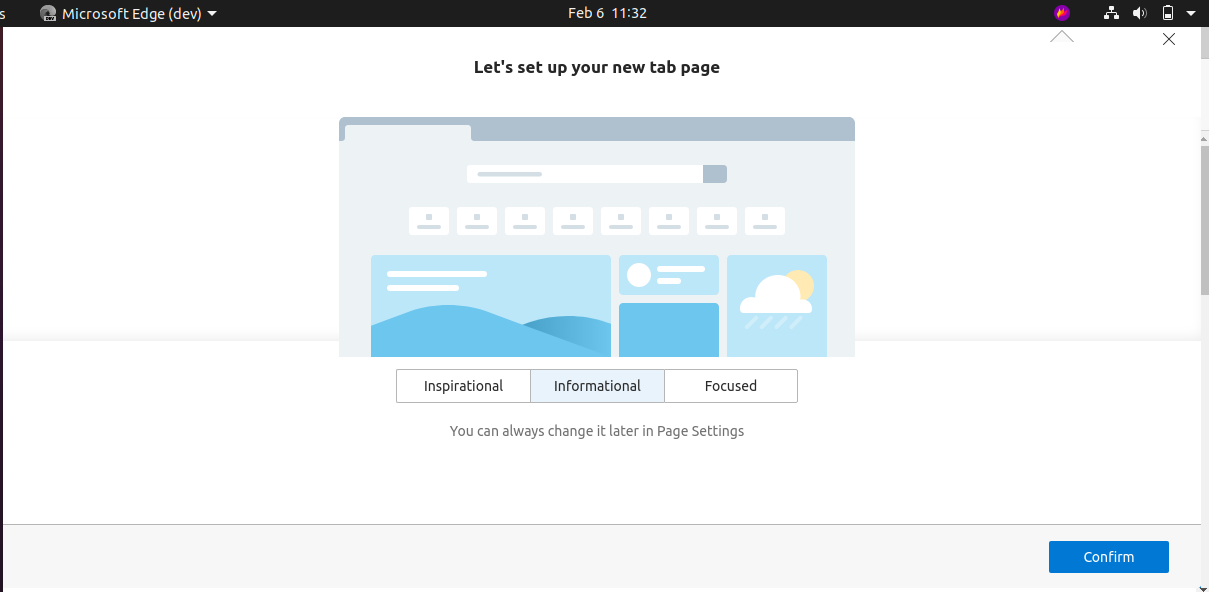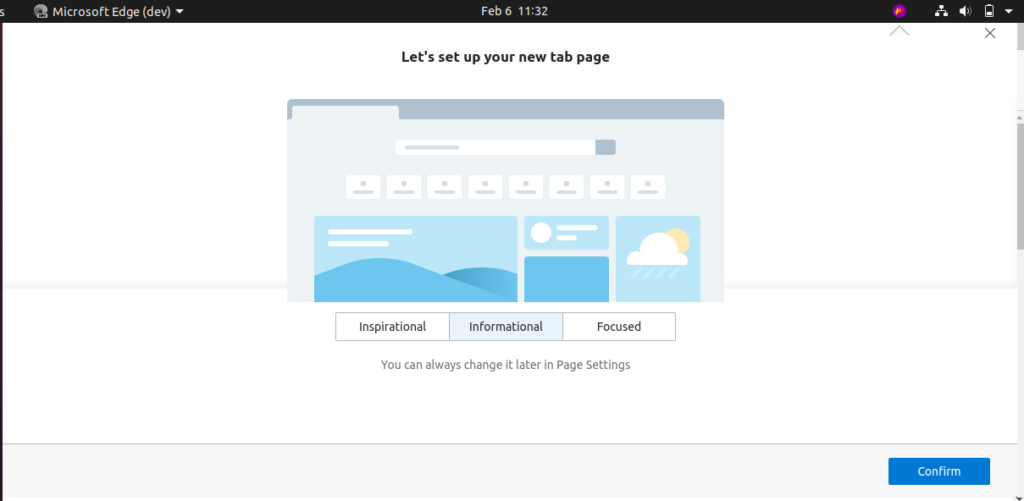 Explore it further and enjoy the fascinating browsing journey.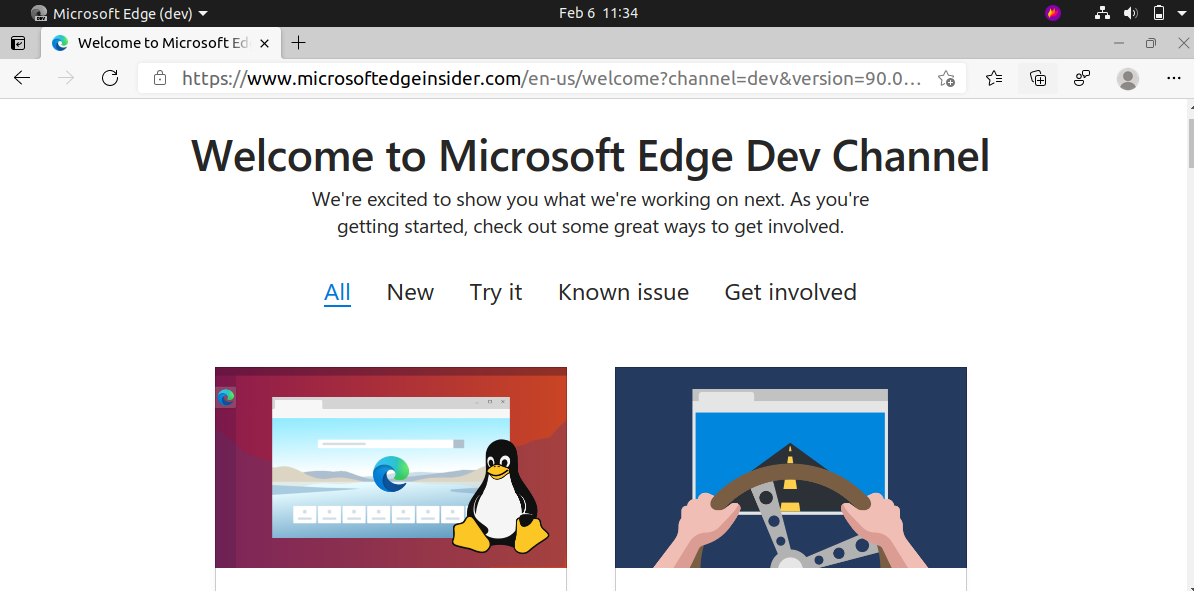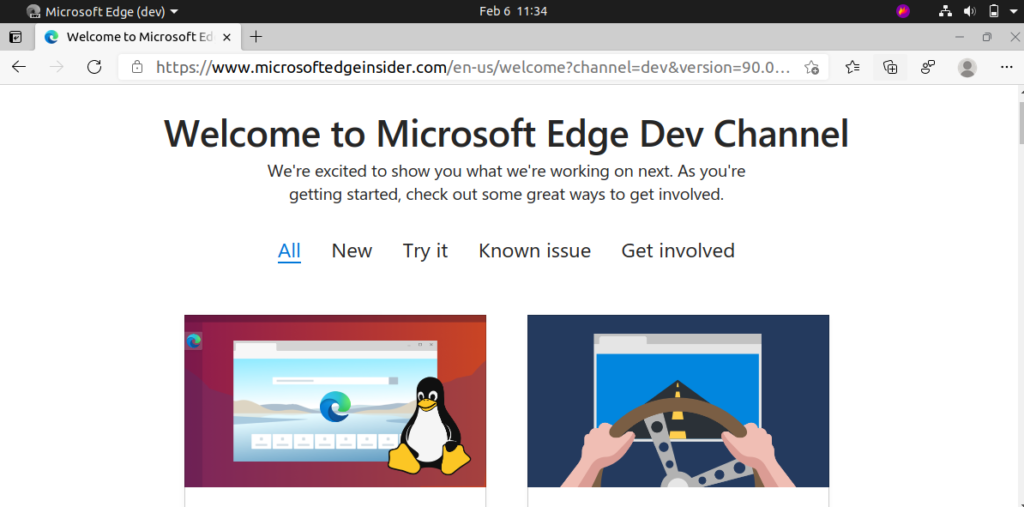 Conclusion:
In this article, we discussed the terms in which Microsoft Edge is better than other web browsers. We have also provided you its installation guide on Ubuntu 20.04.