What is Slack?
Over 750,000 companies use Slack in their work environment because it is considered as a single place for sharing files, tools, and messaging with each other. This implies that Slack is a framework that provides lots of add-ins for various workplace tools. These add-ins are not essential to use this application, even though the main feature is messaging or communicating with people. There exist two types of methods for chatting in Slack: Direct message which is the chat between two persons and the other method is Channels known as group chats.
What's so Extraordinary about Slack?
When Slack was introduced in the market, there were no genuine competitors. That doesn't mean that there were no applications for chatting, But Slack through the idea of combining the group chats and the person to person chats on a single User Interface. It also permits companies to control their audience. About the term "Usability", none of the conventional sellers brought an application comparable to Slack. This application is small in size which states that it is more fast and responsive when it comes to including new features such as Two-factor authentication, emojis, etc.
Slack has two more other specialties: Understanding and designing the needs of the user. As many of the failed applications lack the adjustment of these two things together which Slack does really well.
That's the maximum information you should know before Installing and using the 'Slack' application. Now let's move on to its Installation process on Ubuntu 20.04. In this article, you are going to inspect two methods for Slack installation.
Note: To follow the installation, make sure that you are a 'superuser' or 'root' as the superuser provides unrestricted access to all the commands, files, resources, and directories.
Install Slack on Ubuntu 20.04
Step 1: First of all, Open up the terminal by searching it manually in activities, or you can also press 'CTRL+ALT+T' to view the terminal window.

Step 2: Now update the package lists.
$ sudo apt-get update

Enter your password to allow the process for packages updates.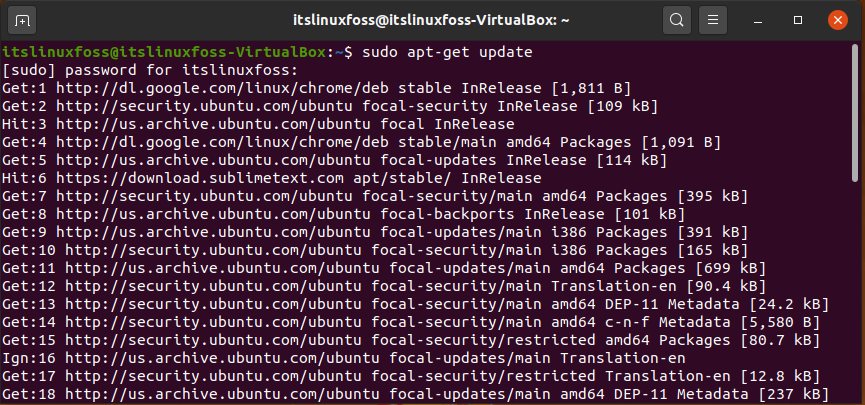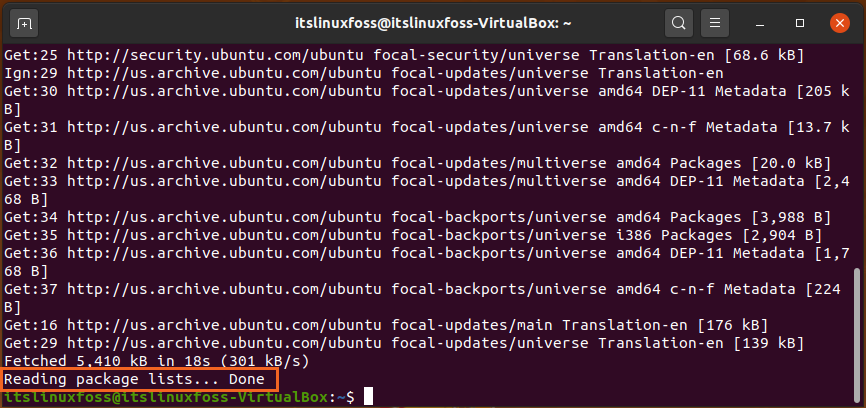 Step 3: Use the 'snap' command to install Slack on your Ubuntu 20.04.
$ sudo snap install slack --classic

Enter your password to allow the installation.

Wait according to the estimated time to complete the installation.

Output declares that now Slack exists on your system.
Step 4: You can type the application name to open it from the terminal.
$ slack
Or you can also open Slack by searching it manually in the 'Activity' search bar.


These methods will reveal the following view of Slack.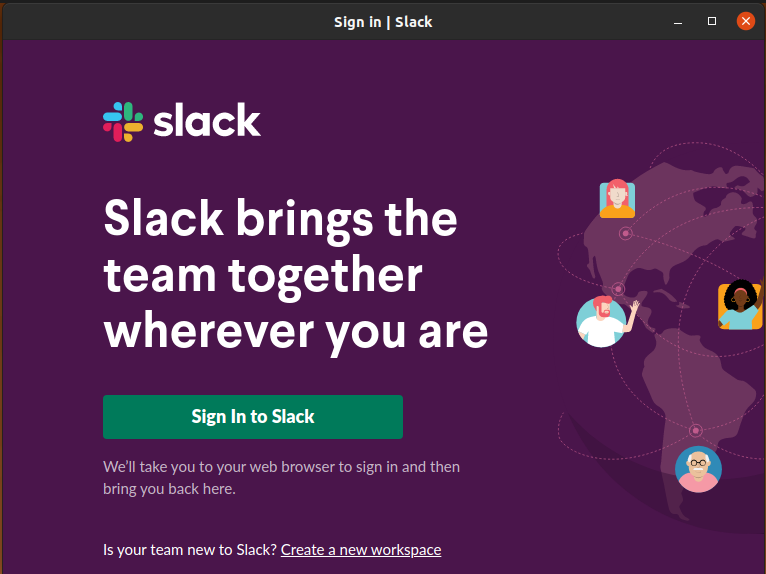 Sign In to Slack using your Email address or Google account and enjoy its amazing features.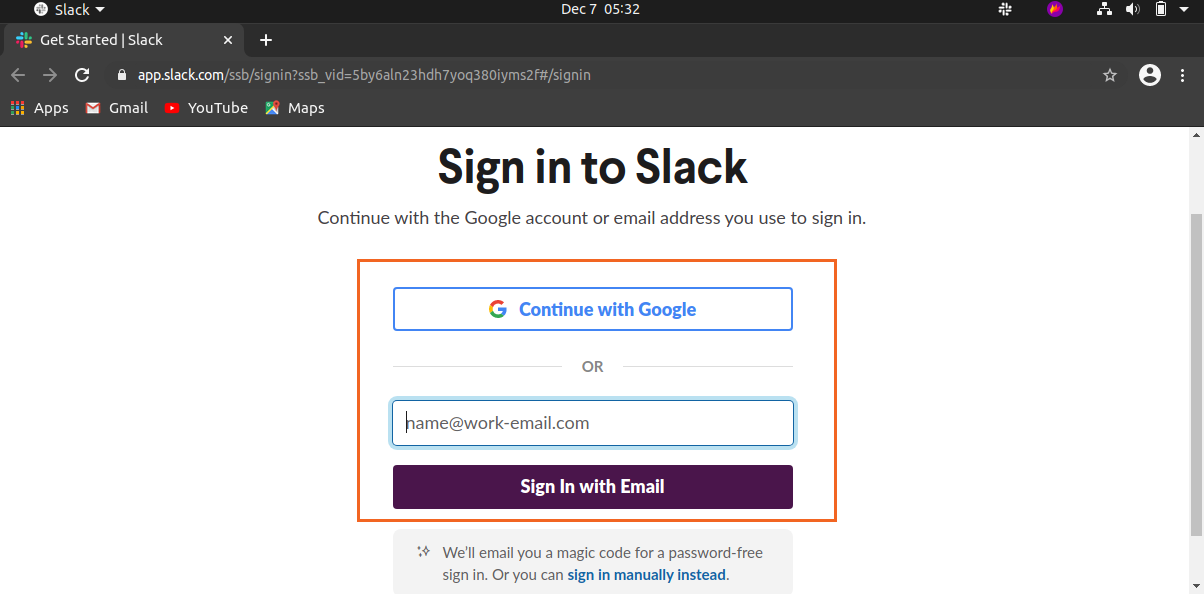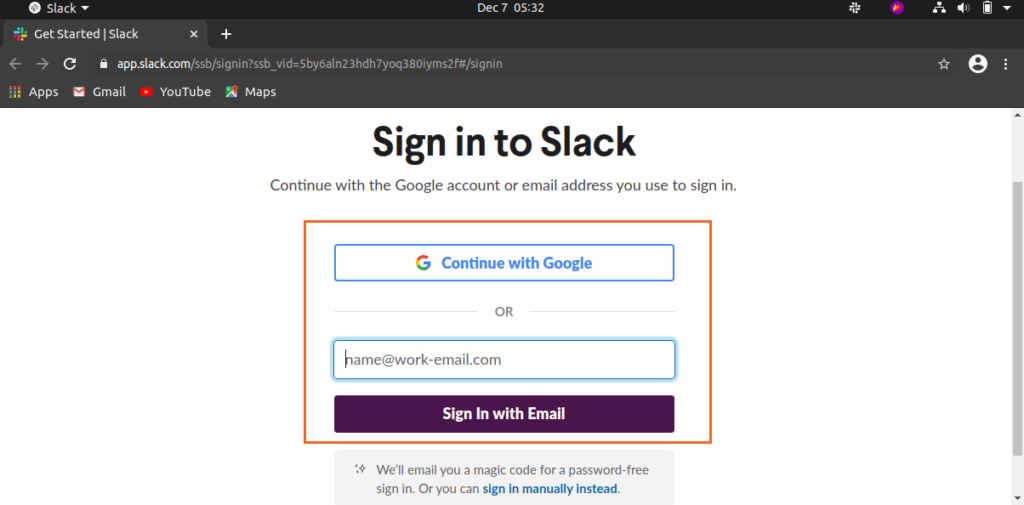 Conclusion:
This article leads you to the Installation of Slack on Ubuntu 20.04 after giving a brief introduction about Slack.