Discord is emerging as a popular platform among many social communities around the world having the same interests. The users of Discord have different levels and this level begins from level 0. With the passage of time, this level increases depending on the user engagement on the Discord application. The huge number of levels will unlock many features of the Discord application. 
In this post, we will explore the leveling system of Discord as well as the method to level up in Discord. 
What is the Discord Leveling System?
When Discord users interact with the Discord application either communicating with their friends or playing games, it increases the levels of the Discord user. The leveling up of the Discord depends on the "Experience Points(XP)" which can be obtained:
By sending frequent messages to Discord friends.
By engaging with friends on voice channels.
By organising and participating in different events on the Discord application.
By using different leveling-up bots in Discord.
How to Level Up in Discord?
To level up in Discord quickly we can make use of different leveling-up bots, one of them is the "MEE6" Discord bot. To level up the Discord using the MEE6 bot, follow the below-mentioned easy steps.
Step 1: Add the MEE6 Bot 
First, add the MEE6 bot by following the steps mentioned in the post which is already available on our website: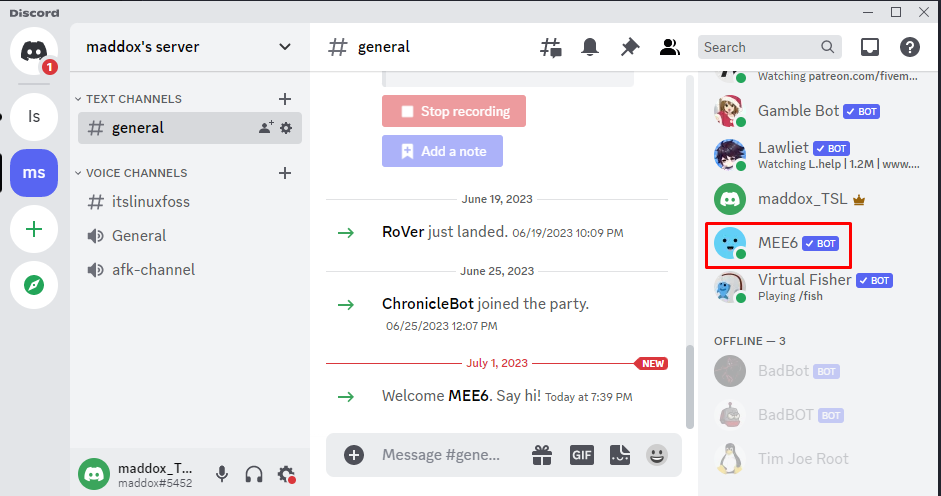 Step 2: Type any Message
After adding the MEE6 bot successfully on Discord, send a message and your Discord will be levelled up immediately.
How to Find out the Level of the Discord?
To find out the level of your Discord account using the MEE6 bot, use the command:


After that, navigate to leaderboard by hitting below highlighted link:


It will navigate you to the leaderboard: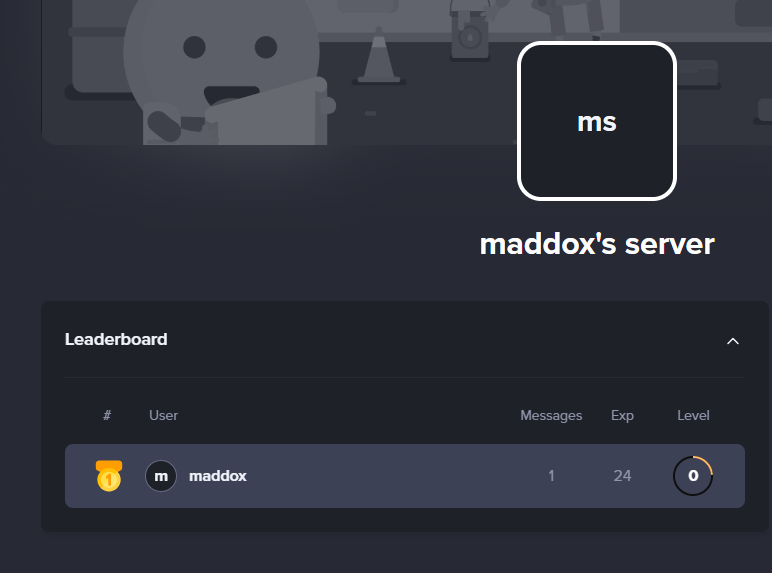 We are on level 0 right now. 
What are the Rewards and Benefits of Leveling Up in Discord?
There are many rewards that are unlocked when the experience is gained. Some of the notable rewards are mentioned below:
It grants you access to new roles
Users can use the custom emojis in the text messages
Some specific channels are accessible after reaching the set level 
Different badges are displayed on the profile to show your level
Chance to get priority in events and giveaways with a higher level
Chance to send messages on a greater number of channels when the level is increased
That is all about leveling up in Discord.
Conclusion
To level up in Discord, users can use different leveling bots, one of these bots is the "MEE6" bot which is known for leveling up in Discord. In this blog, we explained the leveling system in Discord as well as the rewards of leveling up in Discord which the users can enjoy.