Bots are pre-programmed tools that provide additional support to control the server. ZeroTwo is the bot that gives the server an amazing boost through its fantastic features. These features include friendly greetings, mini-games, entertainment commands, and welcoming new members. ZeroTwo bot answered the user's commands with a short GIF representation to give the real look.
This blog will demonstrate:
Note: Mobile users can also follow this article to add the ZeroTwo bot on Discord.
How to Set Up ZeroTwo Bot On Discord?
To set up the ZeroTwo bot on Discord, accomplish the below-mentioned guidelines.
Step 1: Invite ZeroTwo
Launch Discord and approach the ZeroTwo bot from its official website. Then, click on the "Invite" option to invite the bot: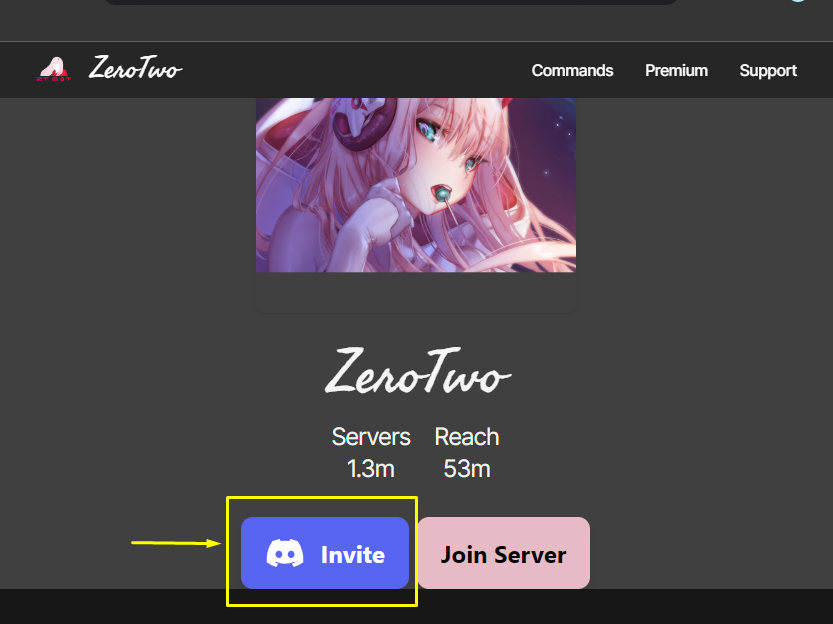 Log in to Discord if required.
Step 2: Server Selection
The user will land at the server selection page, pick the desired server from the "ADD TO SERVER" drop-down list and click "Continue" to proceed: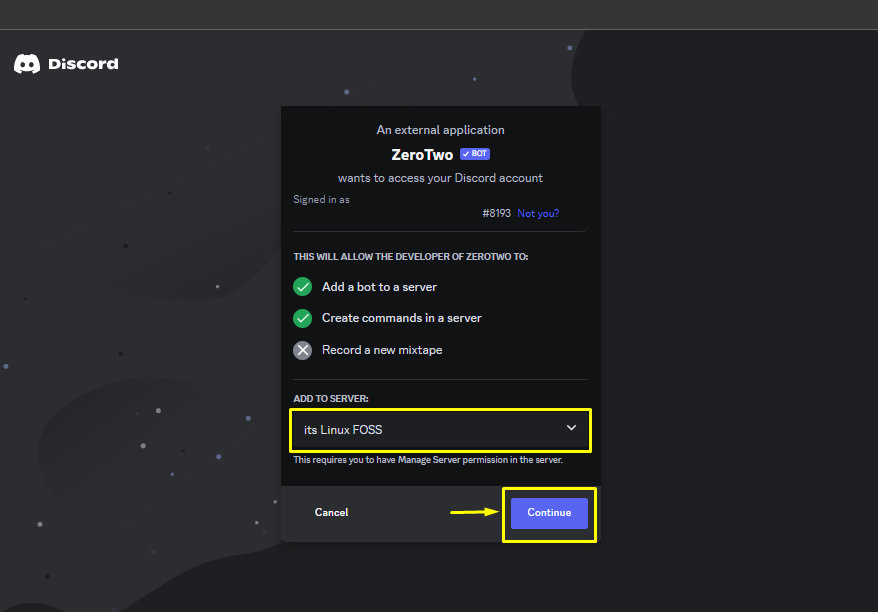 Step 3: Authorize Privileges
From the given interface, authorize the bot with the required permissions and hit the "Authorize":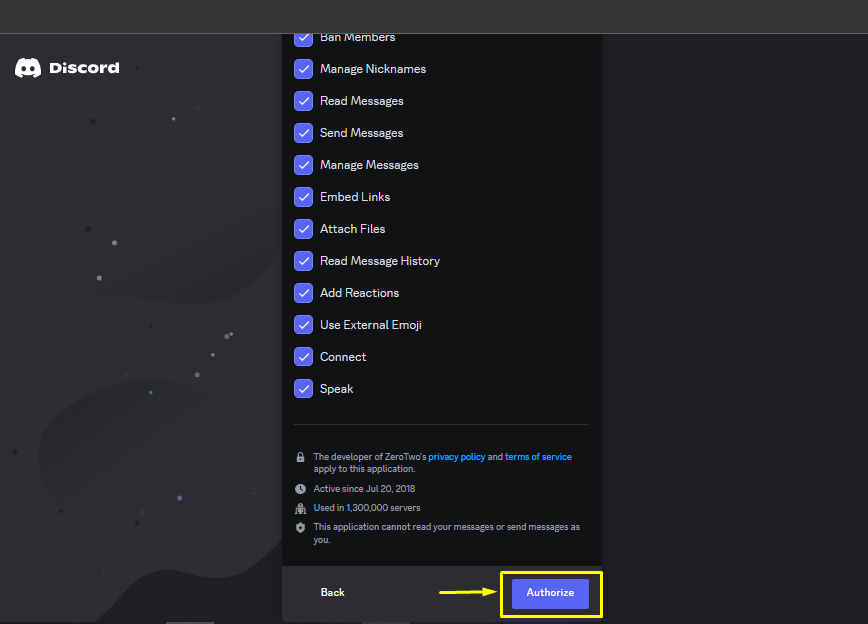 Step 4: Validate Captcha
Finally, mark and validate the provided captcha for adding the ZeroTwo bot: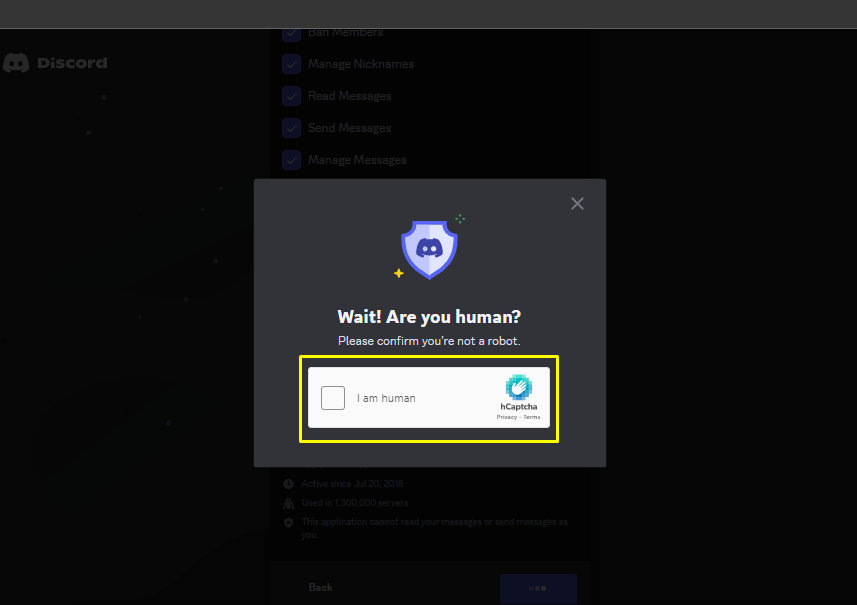 The ZeroTwo bot will be added to the server.
Step 5: Verification
To verify that the ZeroTwo bot is added, go to the respective server by launching Discord and check the accessibility of the bot: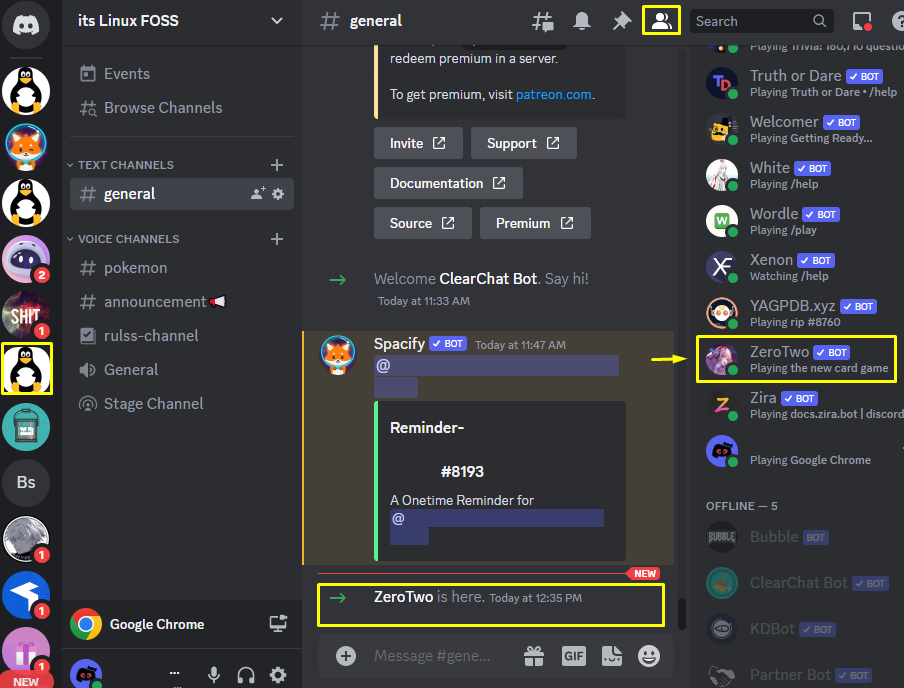 Commands For ZeroTwo Bot 
There are plenty of commands that the ZeroTwo bot offers, some of its commands along with descriptions are listed in the provided table:
| Commands  | Description |
| --- | --- |
| /invite | Invites the ZeroTwo command to the user's server. |
| /support | Display the ZeroTwo bot support. |
| /card list | List cards of all users who played mini-games. |
| /card show | Display the card image of the users. |
| /card upgrade | For upgrading the card to the new tier.  |
| /deck battle  | Start the battle with other users with their deck. |
| /deck edit | Used to edit the deck. |
| /deck view | Used to view the deck. |
| /watch | Used to watch the videos for amazing rewards. |
| /balance  | Display the user's balance. |
| /pay | Transfer the credits to other users. |
For more commands and their usages, visit its official site here.
That's it for setting up the ZeroTwo bot on Discord.
Conclusion
To set up the ZeroTwo bot on Discord, approach it at its official site and invite it to the server. Then, select the targeted server and grant the required privileges to the bot. Lastly, validate the provided captcha and check the accessibility of the ZeroTwo bot in the respective Discord server. For using the ZeroTwo bot, commands are listed in the above guide. This blog has covered the easy instructions to set up the ZeroTwo bot on Discord.