Discord applications come with a variety of different bots that are built to perform some specific task to enhance their functionality. One such bot is "Yggdrasil" which has gained a lot of popularity among users as it provides multiple features that include games, images, jokes, and much more.
This article will discuss how to add and use the Yggdrasil Discord bot by following the below outline.
How to Add the Yggdrasil Discord bot?
Yggdrasil Discord bot can be added using the below steps.
Step 1: Navigate to Discord Yggdrasil Bot Official Website
First, open the official website of the Yggdrasil Discord bot and, click on the "ADD TO DISCORD" button: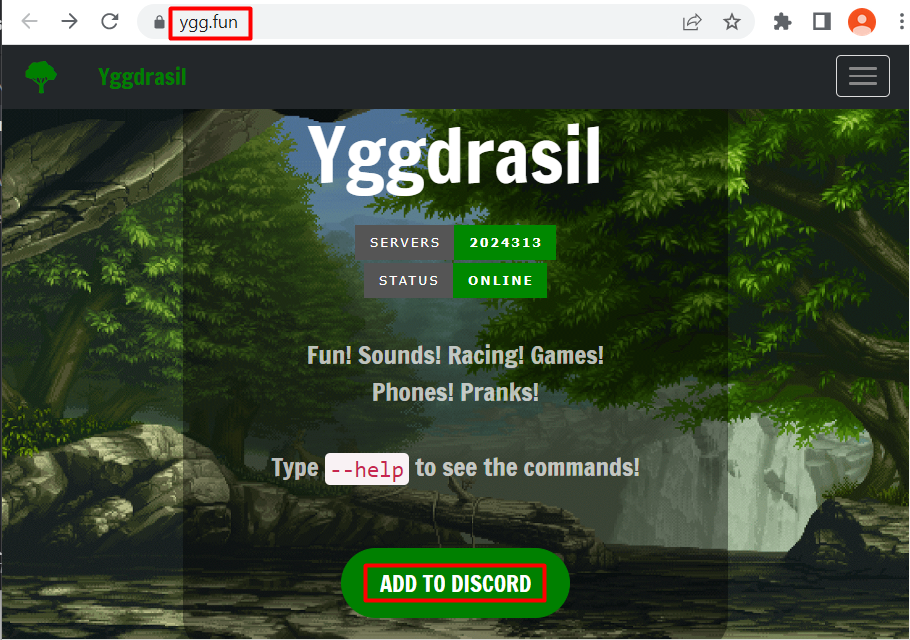 Note: Logging in to the Discord account is compulsory otherwise this bot cannot be added to the Discord server.
Step 2: Provide Server Name
After that, a new dialogue box will appear to get the server. Select the server where the Yggdrasil bot will be added from the given drop-down menu and hit the "Continue" button: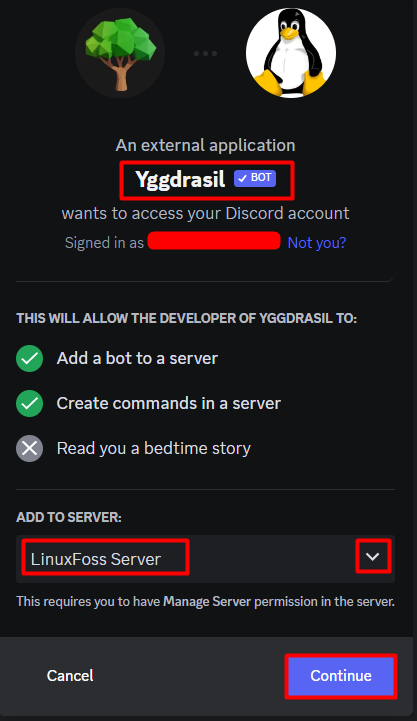 Step 3: Provide Relevant Permissions
Next, grant the bot relevant permissions and then proceed by clicking on the "Authorize" button: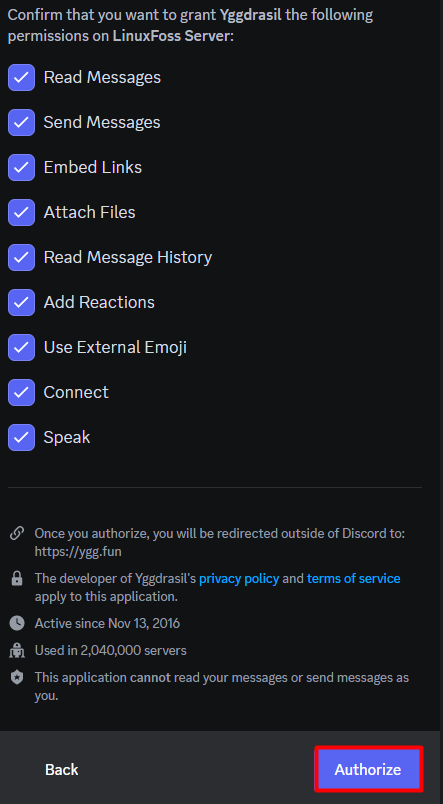 Step 4: Click on the Captcha Box
Click on the captcha box to ensure human verification and add the bot to chosen server: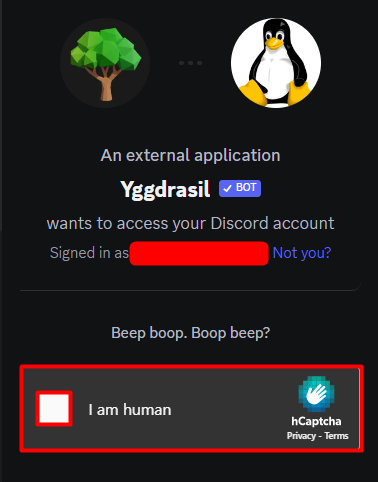 Step 5: Yggdrasil Discord Bot Verification
Lastly, to verify the addition of the Yggdrasil Discord bot, simply open the server and check the Yggdrasil bot's presence in the server's member list: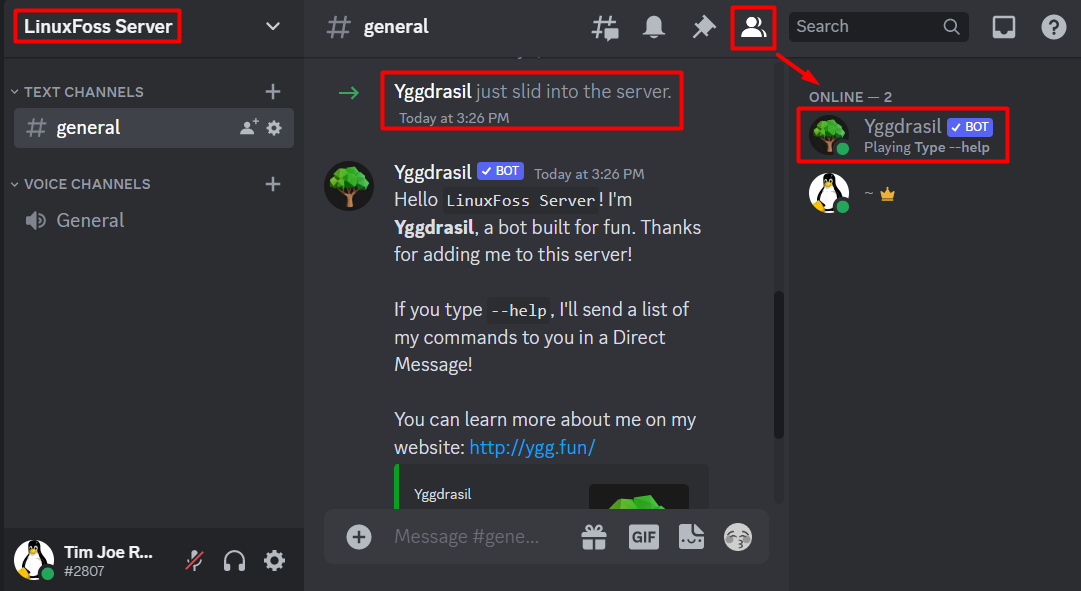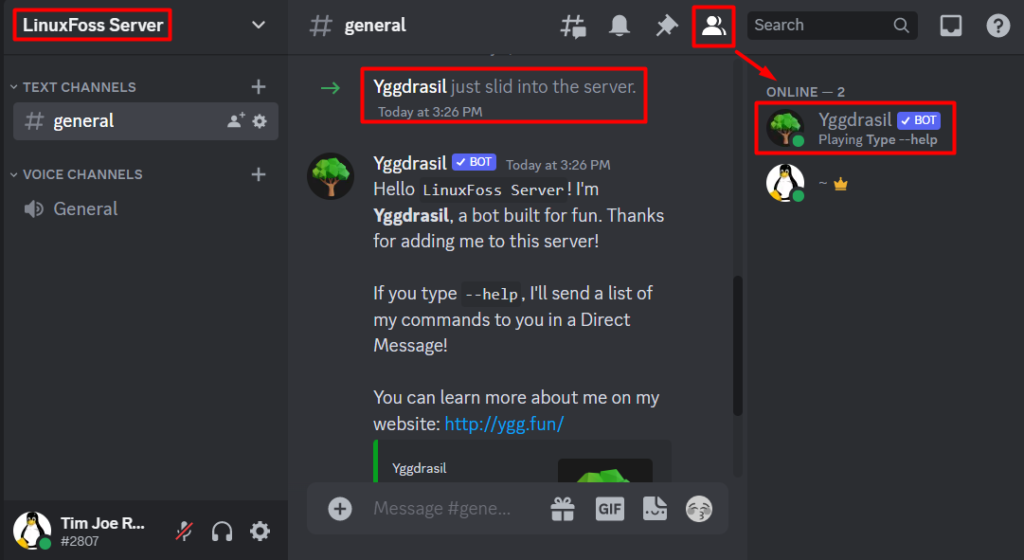 How to Use Yggdrasil Discord Bot?
The below command can be used in the server text box to list all the commands after hitting the "Enter" key:
This will display a list of all available commands on the user's "DIRECT MESSAGES" tab as shown below: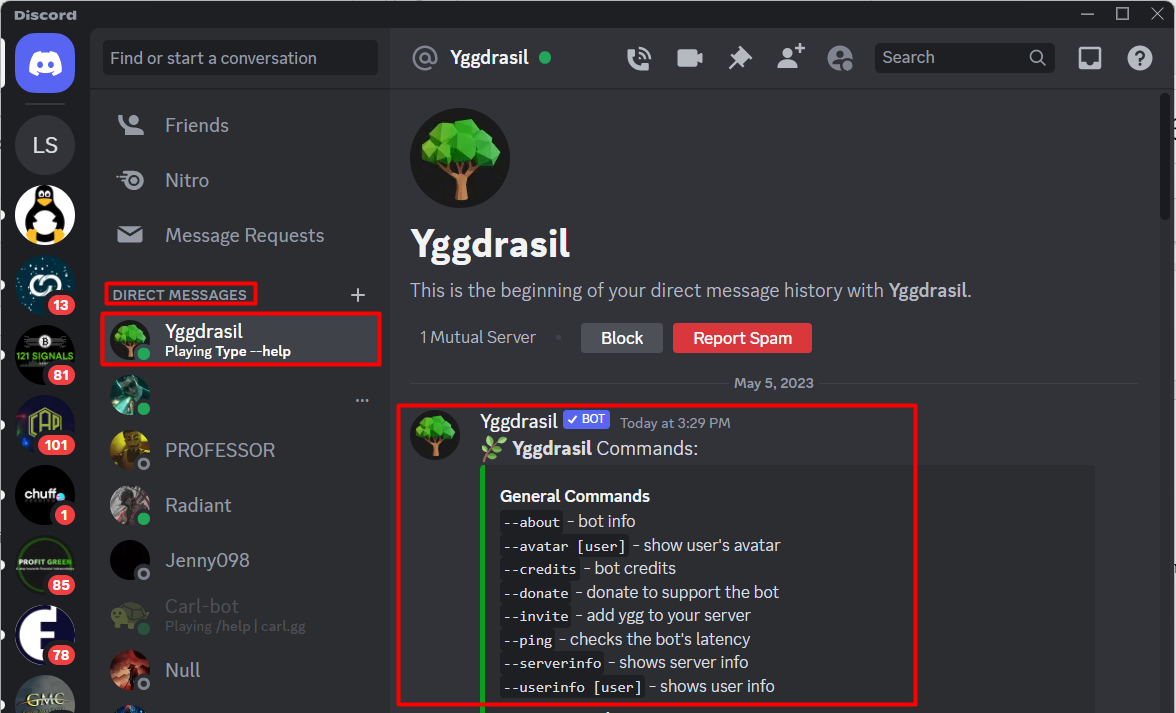 A user can scroll down to find more commands related to the Yggdrasil bot as shown below: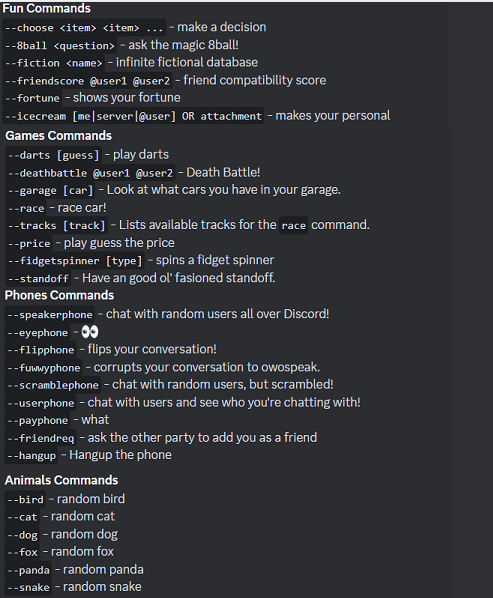 Now, open the server where this bot has been added and type any of the available commands to see its result. For example, if a user wants to hear a joke then the below command can be used: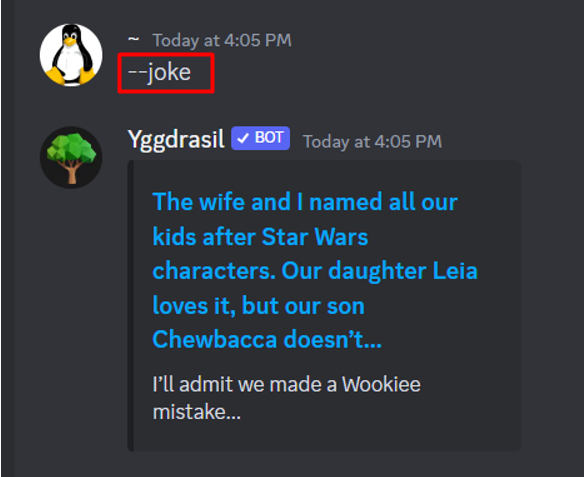 If a user wants to see a random picture of a cat, then type the below command: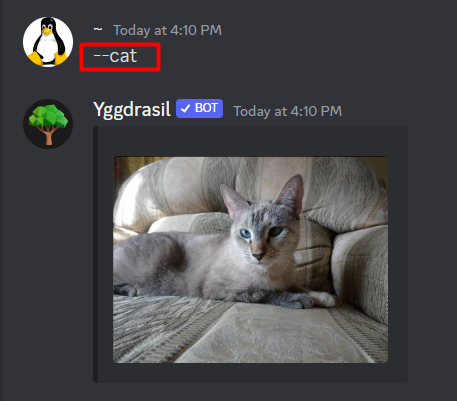 Execute the remaining commands just like that and the user can see their output. That's how the Yggdrasil bot is used in the Discord server.
Conclusion
Yggdrasil Discord bot offers a variety of features to enhance the user experience and is mainly famous for its "fun commands" such as gaming, music, and more. To use this bot user can type the "–help" command in the server chat box which will show all the available commands that this bot offers. This post has elaborated on how to add and use the Yggdrasil Discord bot.