BetterDiscord is a widely used application among Discord users because it offers various customization options that aren't available on Discord's official platform. However, it's not an official Discord product, and using it might violate Discord's terms of service. 
Uninstalling BetterDiscord on Desktop?
A detailed guideline to uninstall BetterDiscord will be discussed in this section.
Step 1: Launch BetterDiscord Exe File
By default, you should be able to find the "BetterDiscord" executable file in the "Downloads" folder. But if it is somewhere else then you need to access that folder first.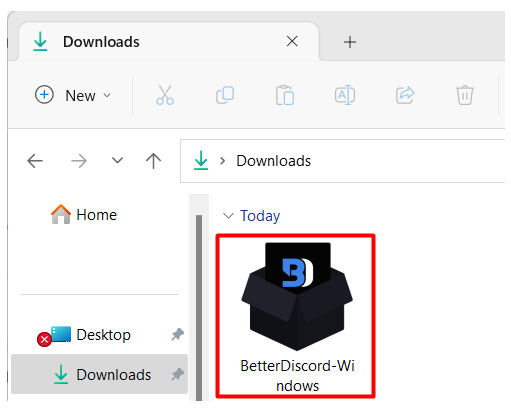 Step 2: Accept the License Agreement and Choose "Uninstall BetterDiscord"
Upon doing so, a user License agreement can be seen that you need to accept first by clicking on the "I accept the license agreement" checkbox. Then, press the "Next" button: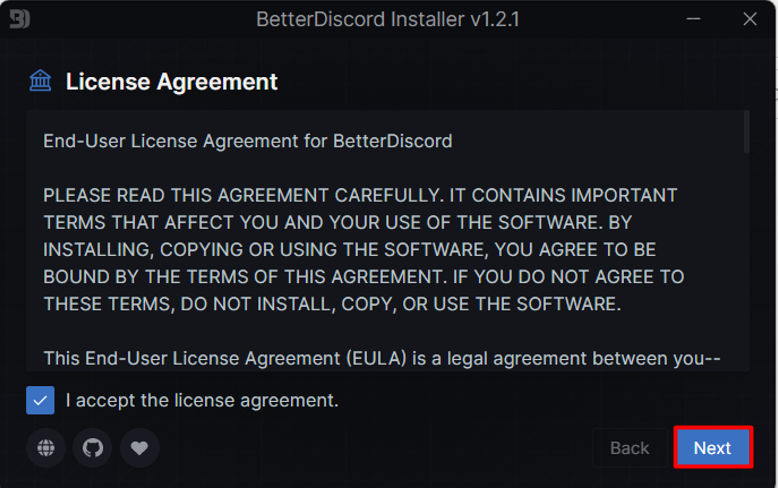 Next, you need to select the "Uninstall BetterDiscord" option and again click on the "Next" button: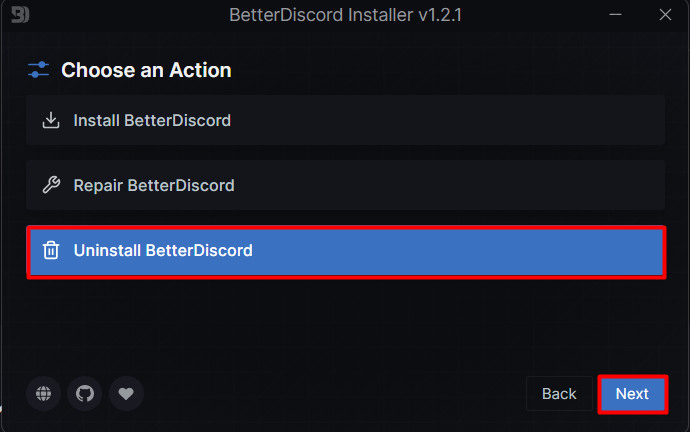 Step 3: Choose Discord Version
Choose the Discord version on which you have installed the BetterDiscord application previously and click on the "Uninstall" button: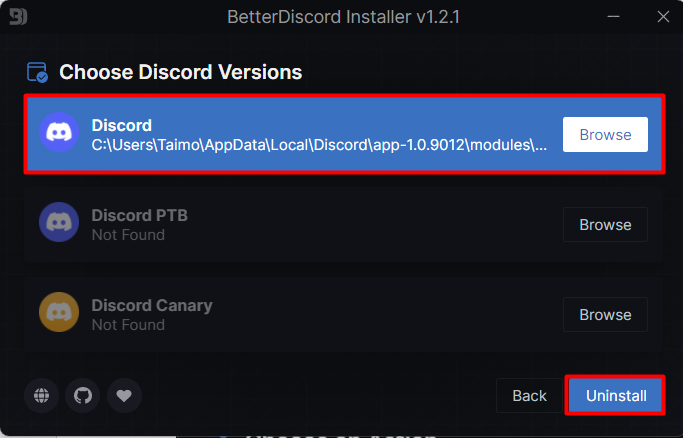 This will start uninstalling BetterDiscord and after some time the message will appear as "Uninstall completed":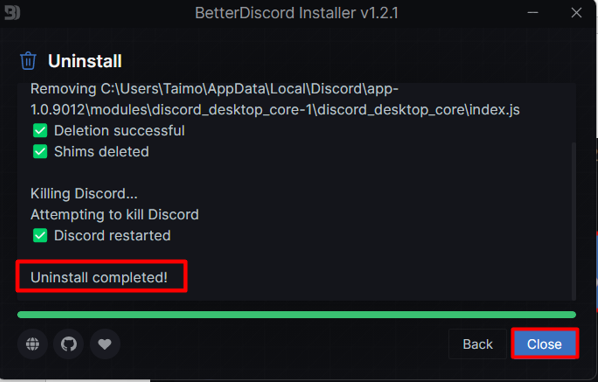 Step 4: Uninstall BetterDiscord Exe File
If you are no longer required to install this application, then it is advisable to delete the exe file of this application as well. To do that, press the "CTRL + Shift + Delete" key to permanently delete it from the Window: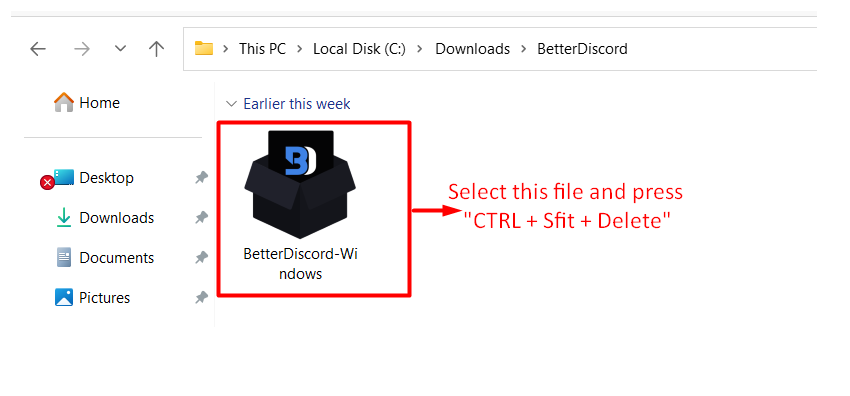 That's all about Uninstalling BetterDiscord.
Conclusion
BetterDiscord offers many advanced features and customization options, but it also offers some potential risks such as privacy concerns and security risks. Users should avoid using this application and uninstall it. To uninstall BetterDiscord, "execute its exe file", "accept the license agreements", and "uninstall the BetterDiscord". This article has explained the complete and detailed procedure to uninstall better Discord from your system.