Google Docs is an online tool that assists its users in creating documents, slideshows, spreadsheets, presentations, and much more. Creating Google Docs and trying to make it creative by adding videos could be a challenge because Google Docs doesn't provide a feature to insert a video directly. Considering its importance, this post will demonstrate how to insert a video in Google Docs.
Let's start!
How to Insert a Video in Google Docs?
In Google Docs, the video can be inserted via Google Slides. The steps to insert a video in Google Docs via Google Slides are described below:
Step 1: Open Google Slides
Firstly open google slides by clicking the "Google Apps" Icon and then choosing "Slides" from the drop-down menu.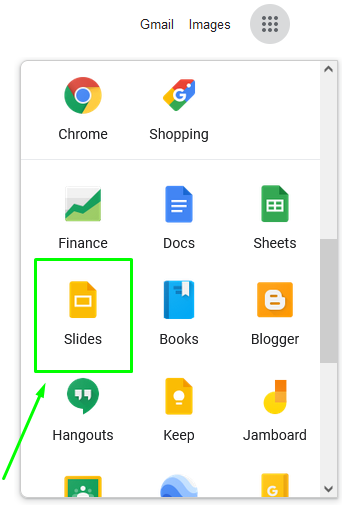 Google Slides will open up, where you need to select the central area, as shown below: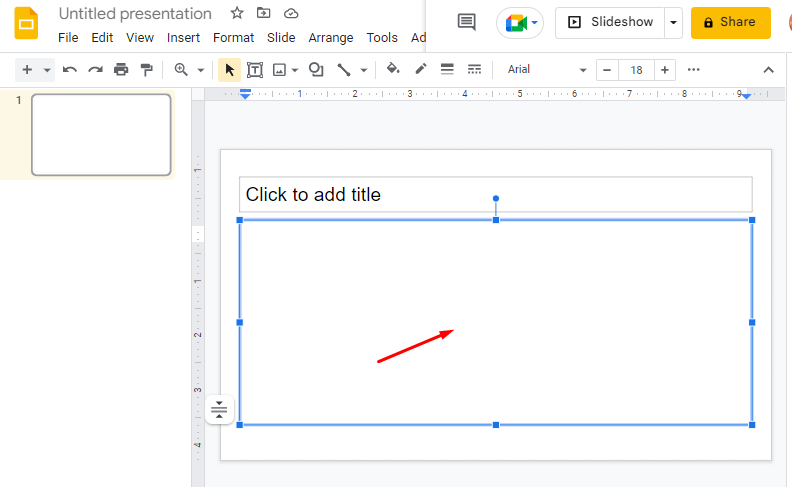 Then, press the "Insert" option. After that, pick "Video" from the drop-down list: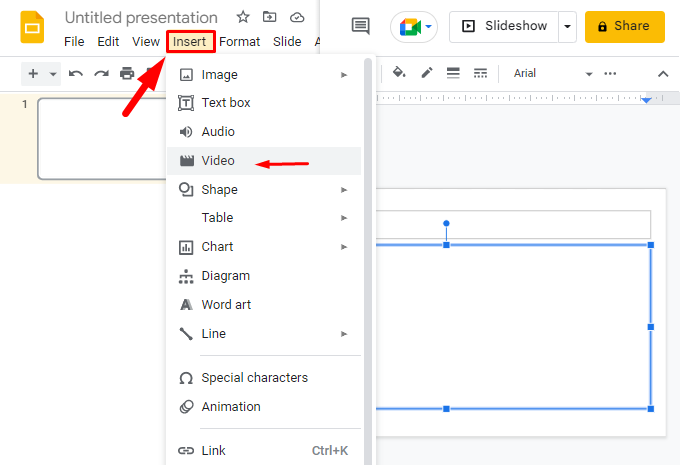 Step 2: Choose the Video Insertion Method
A video can be inserted by following one of the below-given methods: 
Directly search for the video in the search bar.
Secondly, you can paste the URL of the video or add a video through google drive.
Or add a video from Google Drive.
The options are highlighted in the following image: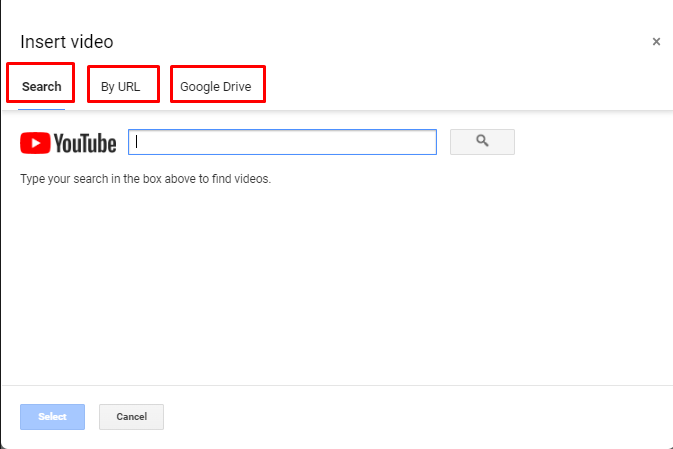 For instance, add a video from the drive. Hit on the option "Google Drive":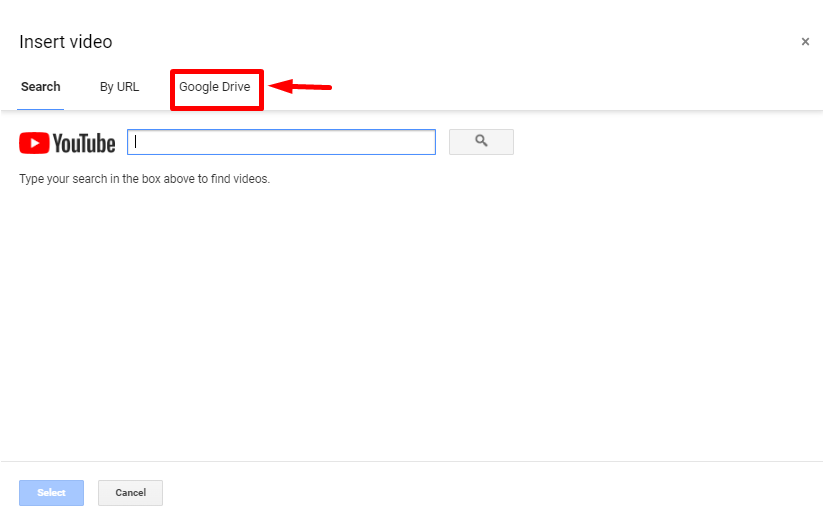 Step 3: Select the Video
Choose the video by clicking on it. Then press the "Select" button: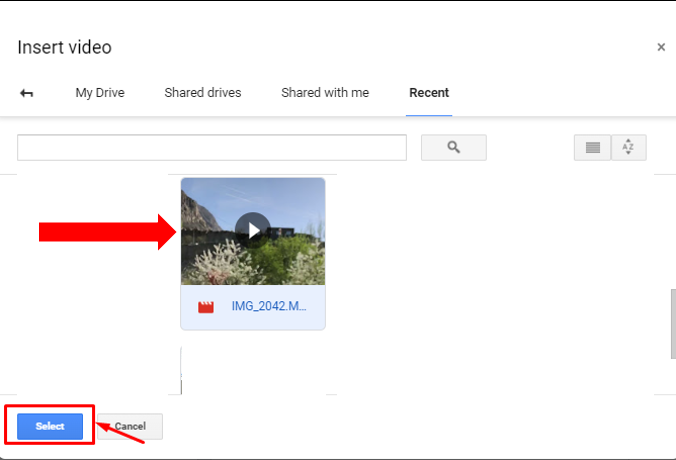 The video will be added to the slide: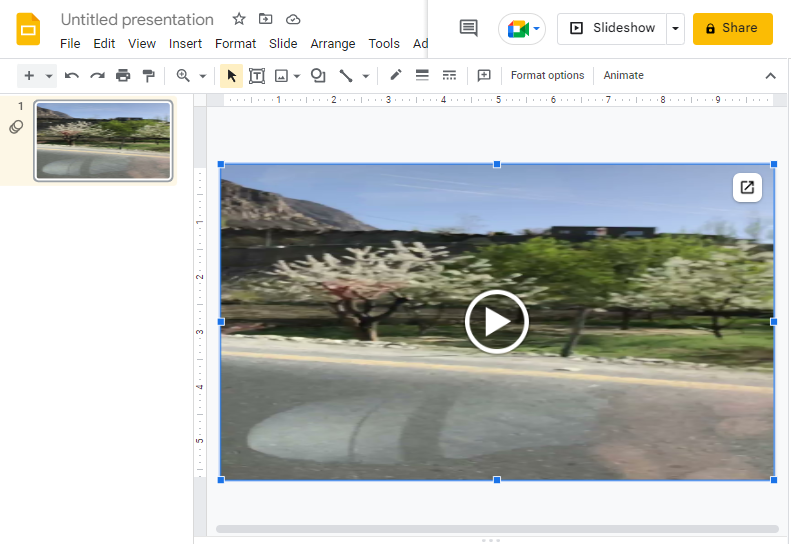 Step 4: Copy the Video
Right-click on the video and choose the "Copy" option: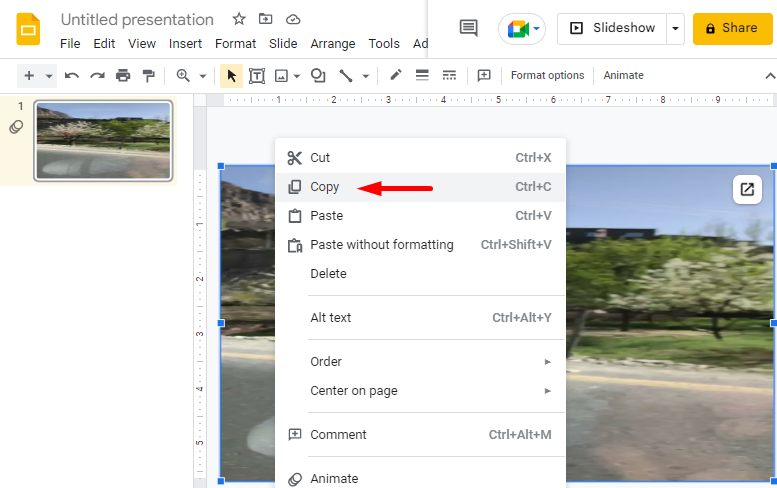 Step 5: Open Google Docs and Insert Video
Now, go back to your "Google Docs". Click "Insert" from the menu bar, then select "Drawing" from the drop-down list. Choose the "+New" option: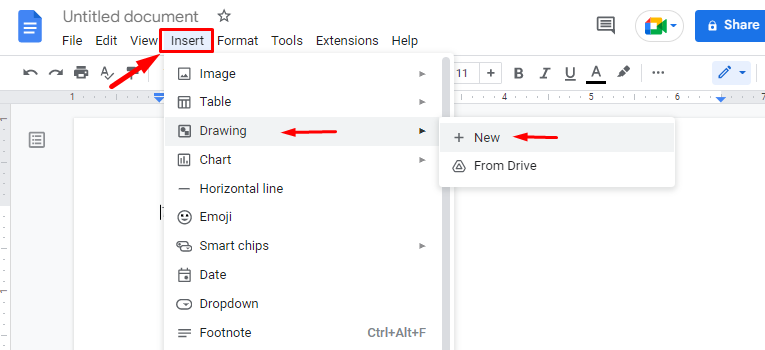 A drawing board/space will appear on the screen:
Now, "right-click" at the center of the drawing board and select "Paste"from a drop-down list. Else, shortcut keys "Ctrl+V" can also be used to paste the video: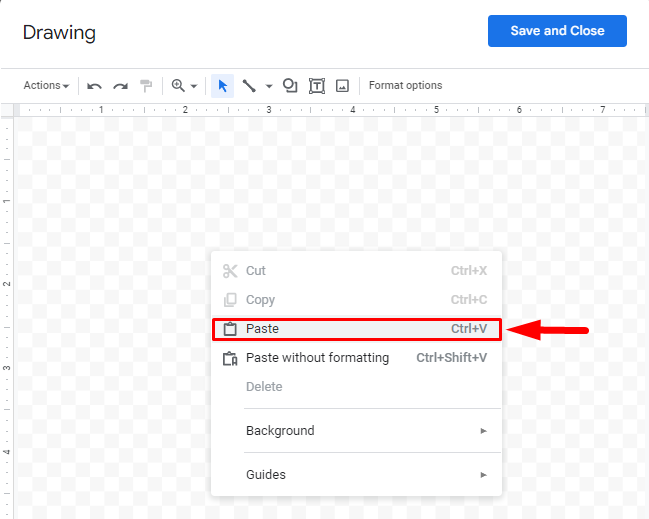 Video will be added to the drawing board: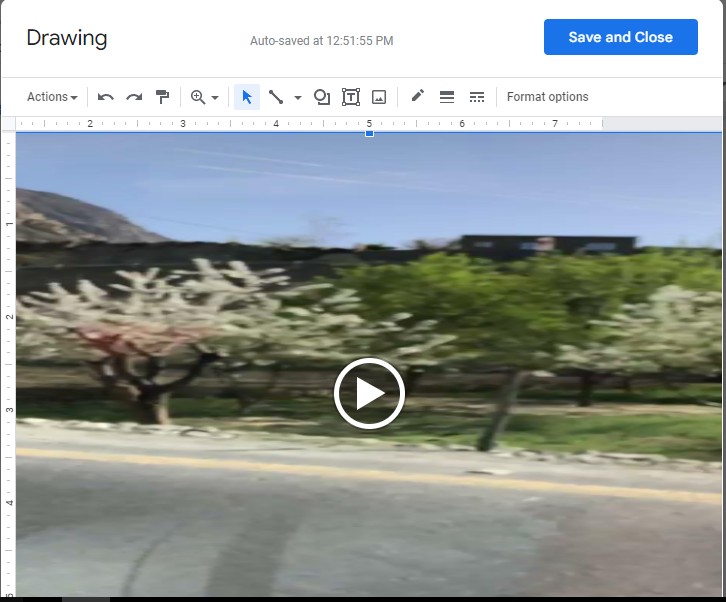 Click on "Save and Close" to save the process. As a result, the video will be added to Google Docs.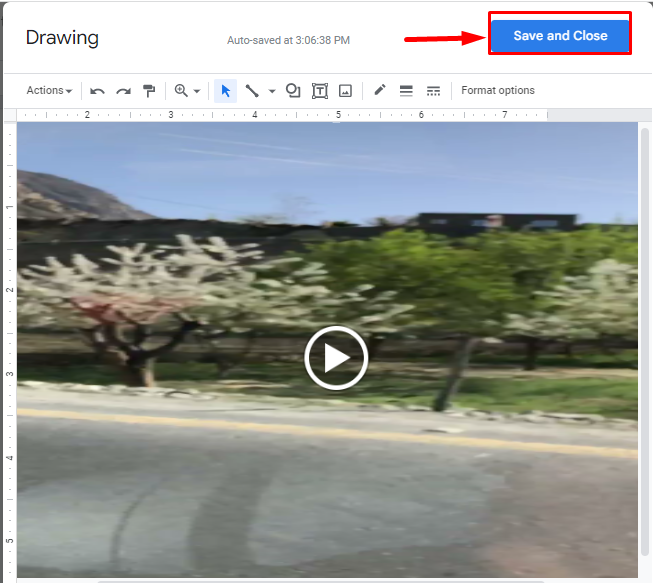 Now, you are done with the process. The video is added to Google Docs: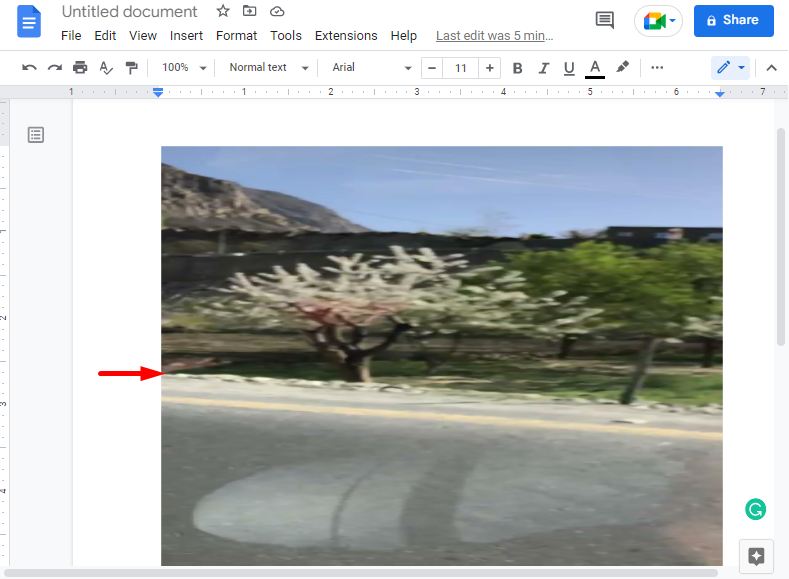 That is it from this article.
Conclusion
In Google Docs, insert a video using Google Slides. To do so, add the video in the Google slides from the source and then copy it. After that, the copied video is inserted into Google Docs via the Drawing tab. This post has demonstrated the detailed method of inserting a video in Google Docs.