We all have done gaming at some point in life, and once you become a gamer, there is no going back. But what would a Ubuntu administrator or programmer do if they want to play games in their spare time and don't want to use another OS?
So, if you're looking for an answer to "Is Ubuntu Good for Gaming?" Then we will discuss all of the important points regarding this in this article.
Gaming on Ubuntu
As you may know, Ubuntu consumes much fewer resources than other platforms, mainly Windows. Those resources could power up your game which is what every gamer demands ~We need more FPS and Better Optimization~.
Steam on Ubuntu
Yes, Steam can easily be installed, and you can search for all games that can be played on Linux (the list is expanding fast).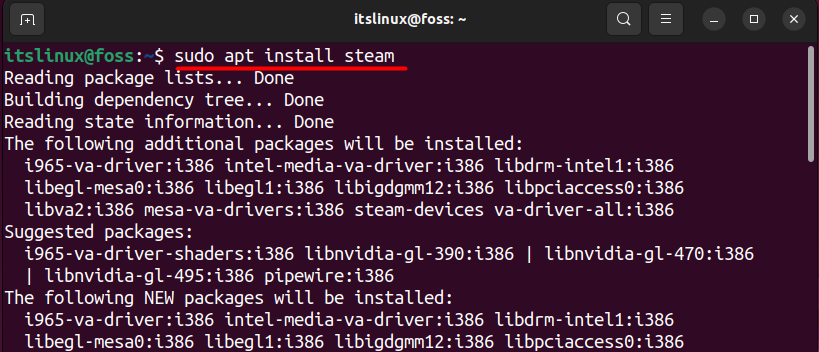 The process will eventually be completed, and Steam will update after launching.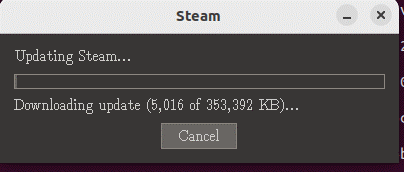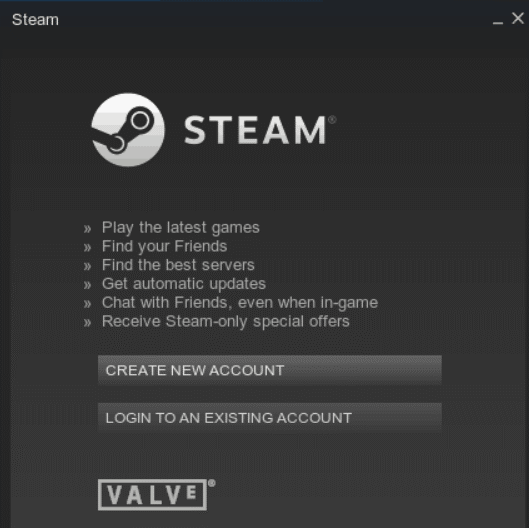 You need to tick SteamOS + Linux to get a list of games officially compatible with Ubuntu.
Steam Play is a utility that lets you play games on Linux, which needs to be activated by
Settings 🡪 Steam Play 🡪 Run other titles with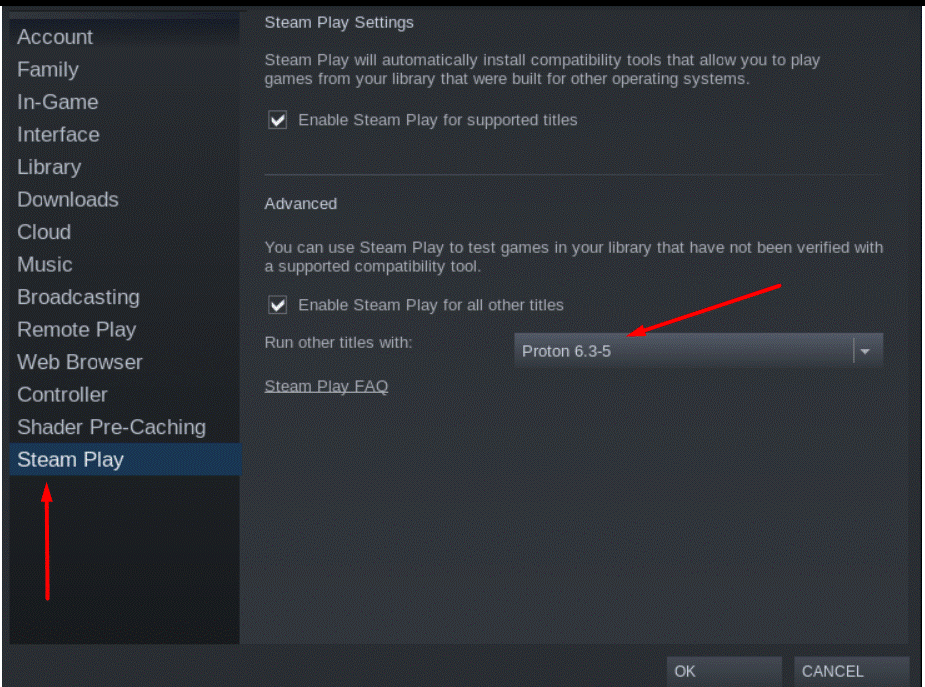 ProtonDB
ProtonDB is the savior of the gaming community on Ubuntu, and it is released by Valve Software. It includes tools like Wine, yet another tool that lets you play Windows games on Ubuntu and comes integrated with Steam Play.
Proton gathers reports from all the gamers who test the games, and then medals are assigned on the official forum according to their performance on Ubuntu.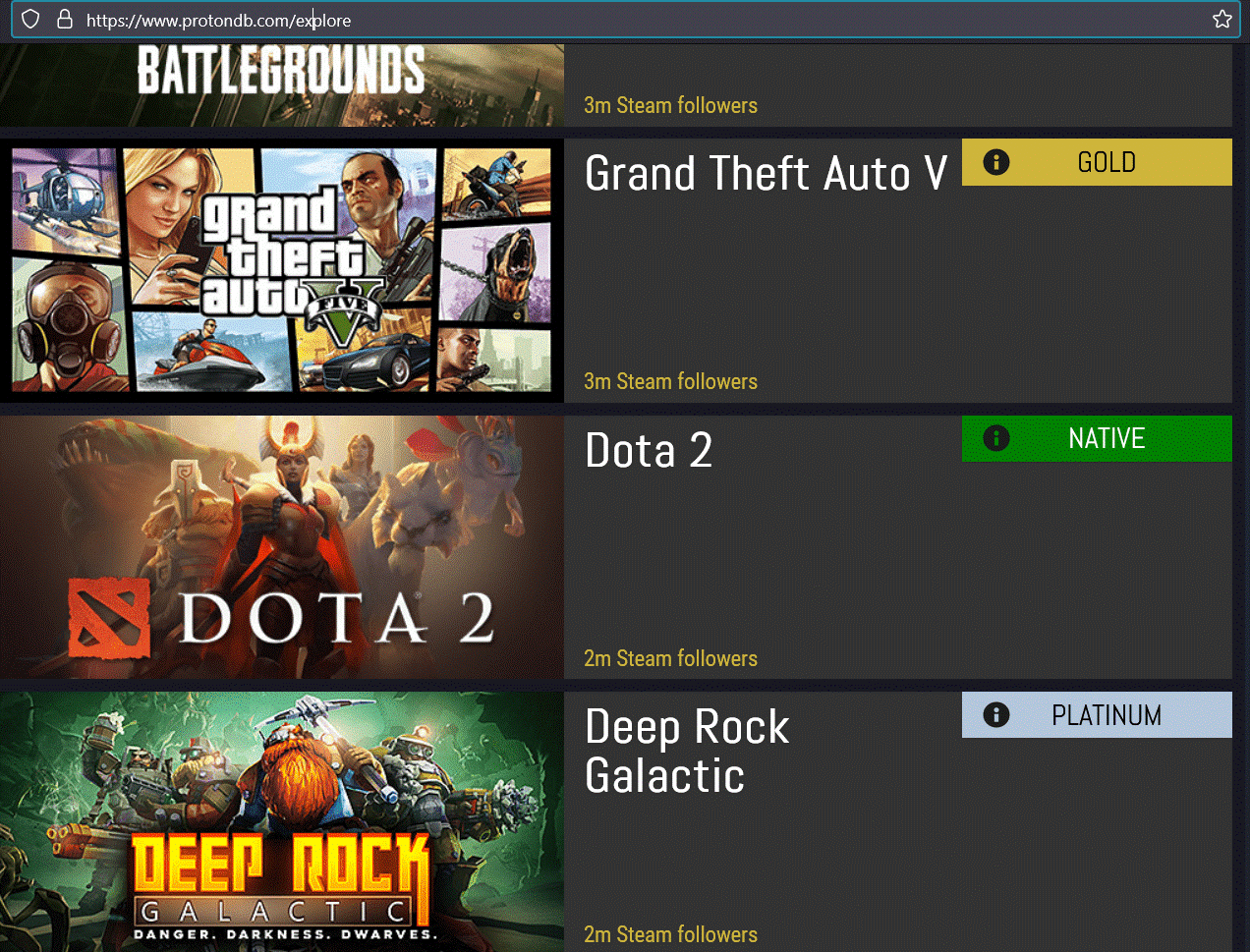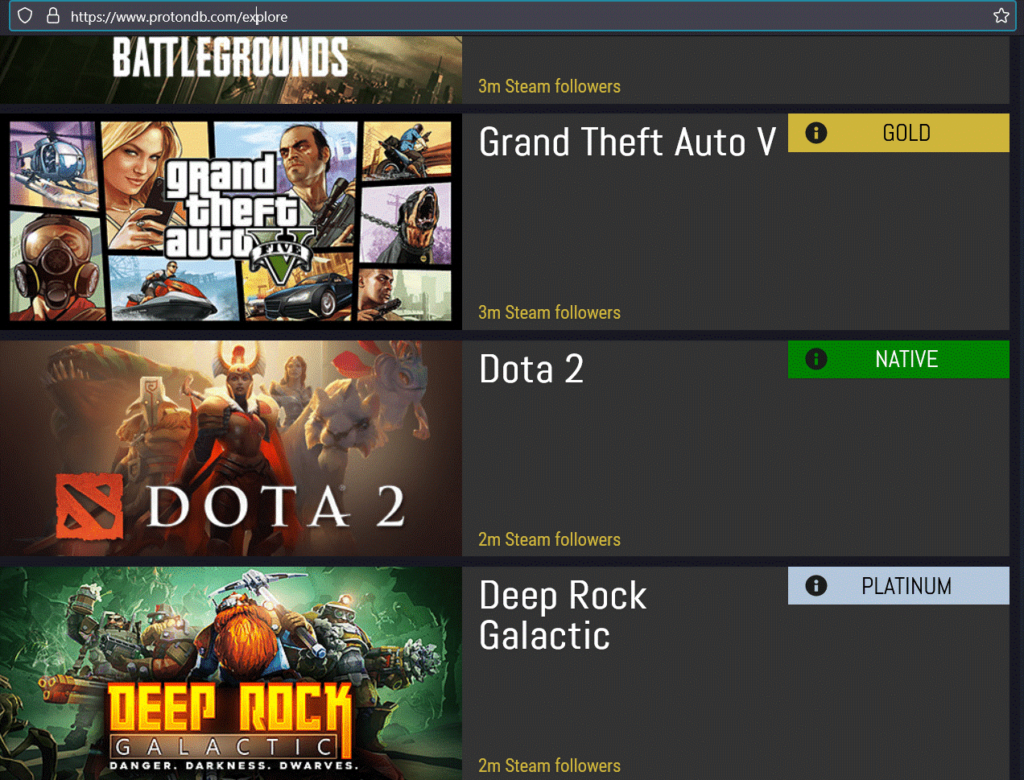 It is still developing, enabling users to play major AAA titles on Ubuntu or other Linux systems.
Epic Games Store (For Windows) | Heroic Game Launcher (For Ubuntu)
Epic Games Store is a gaming client that used to play some exclusive multiplayer and single-player games on the Windows platform, but now you can play these games on Ubuntu using the Heroic Game Launcher.
It is a native client used on Ubuntu and other Linux systems. It supports almost all major languages; you can learn everything about it on GitHub, where it is developed, and source code is also available.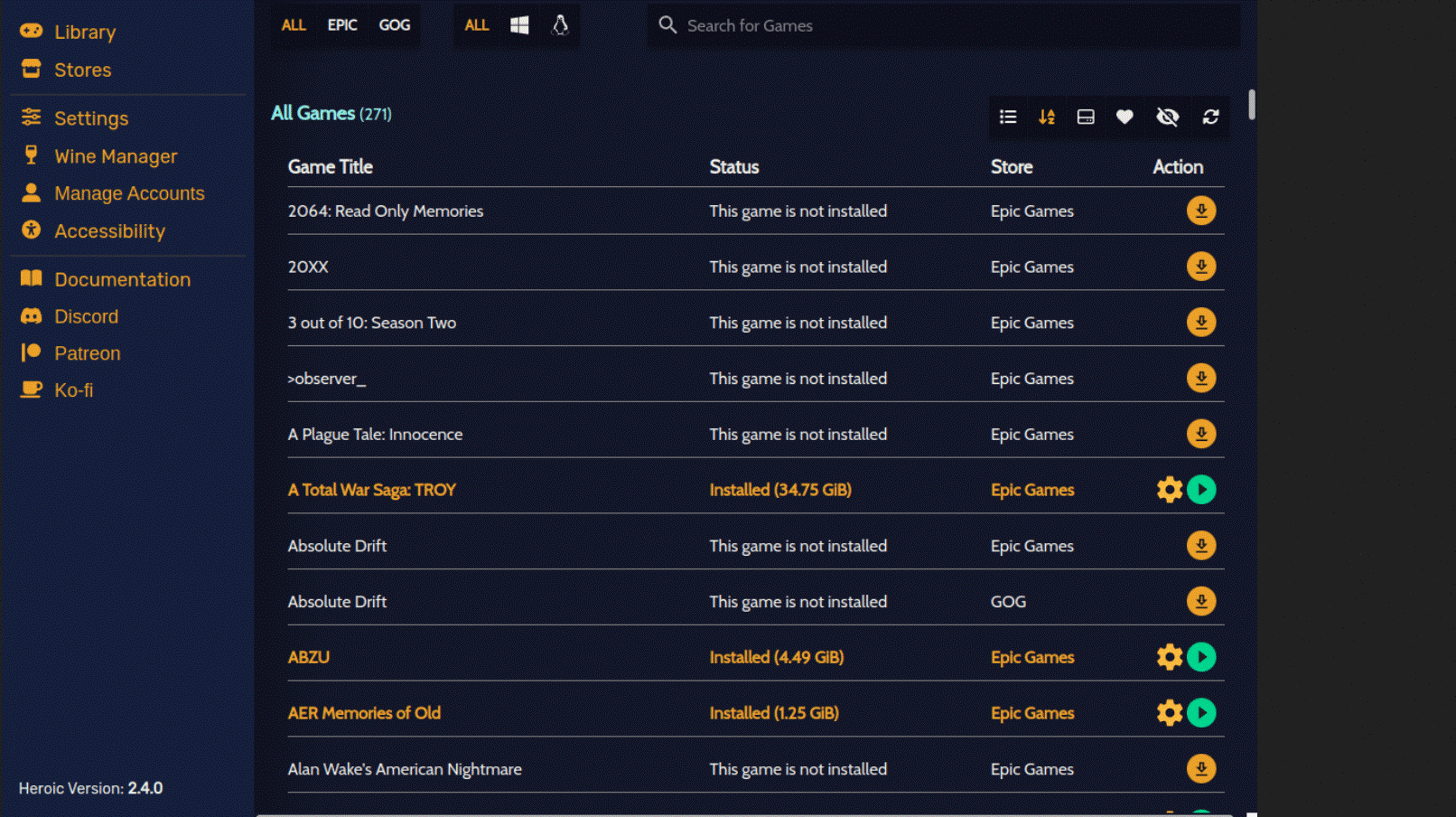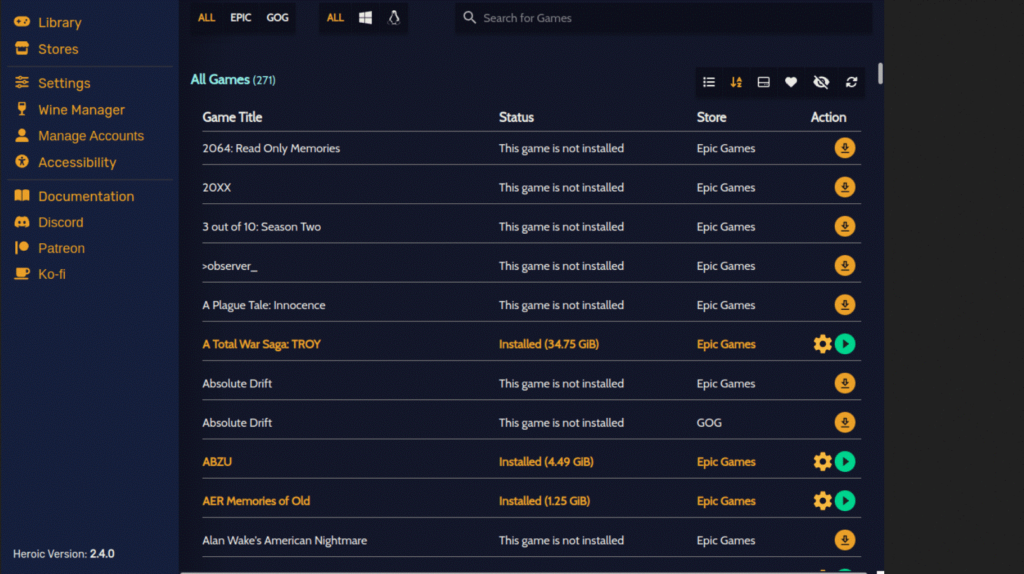 Ubuntu GamePack
Ubuntu GamePack is a feature-rich OS for gamers but is still in development and kind of looks odd. I mean, who would want a Windows-10 alike interface on Linux?
You can learn everything about it on the official website, but we recommend not trying it as the only reason for mentioning it was to show you the work done to bring all the games to Linux.
Is Ubuntu Good for Gaming Among Other Linux Distributions?
Ubuntu is undoubtedly the Linux Distro used by the gaming community because powerful game development tools like Unreal Engine and Unity are slowly shifting towards Linux, and it's about time the world witnesses a full gaming Distro of Linux.
So far, Ubuntu has taken the lead as the most used distro by the gaming community on Linux.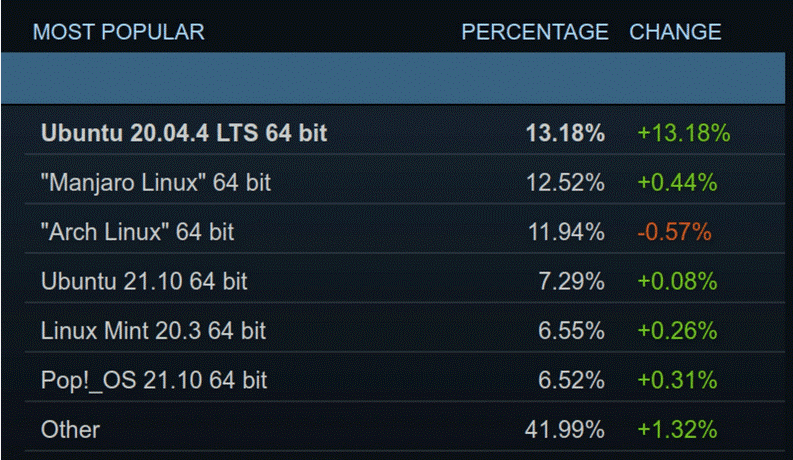 That's all from this guide!
Conclusion
Playing games on Windows is fun, but what if your primary OS is Ubuntu, and you want to play games on it? Well, it is possible, and sufficient work is done by the Ubuntu community to facilitate its users for the best gaming experience. Ubuntu supports gaming engines like Steam, ProtonDB, Heroic Game Launcher, and much more. Its wide range of gaming support stands it at the front line among other distributions. This post has demonstrated the fact that Ubuntu is good for gaming.