Discord is a famous social media forum that provides features like texting, voice, and video calls. It also lets users build a community of like-minded people referred to as a server. On these servers, people can discuss things they love like gaming and anime. 
Discord servers often use AI programs called Discord bots, to automate activities of the server. Users can add these bots to the server or create their own bots according to the needs of their server. Typically, it is not a simple task to create a Discord bot. However, the BotGhost server lets users create their custom Discord bot within 5 minutes without any knowledge about coding.
This write-up will provide the procedure to join the BotGhost Discord server.
Note: Mobile users can also follow the same procedure to join the BotGhost server. 
How to Join the BotGhost Discord Server?
The BotGhost Discord Server provides all the necessary modules for creating a bot that can generate welcome messages, play music, and moderate server activities. Apart from these features, the BotGhost server also provides a great community that can help and support the user in any query. Moreover, the BotGhost server frequently does giveaway competitions to make these activities more exciting and fun for the users. 
To join the BotGhost server on Discord, follow the steps demonstrated below.
Step 1: Launch the Browser
Open the browser and visit the "top.gg" website and click on the "Join this server" button to join the BotGhost server: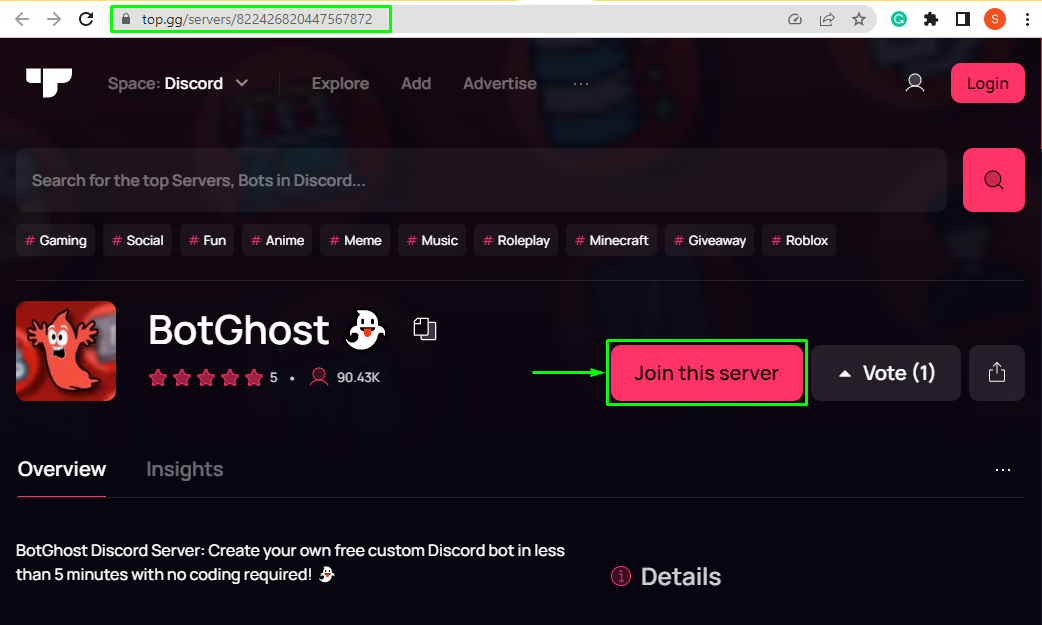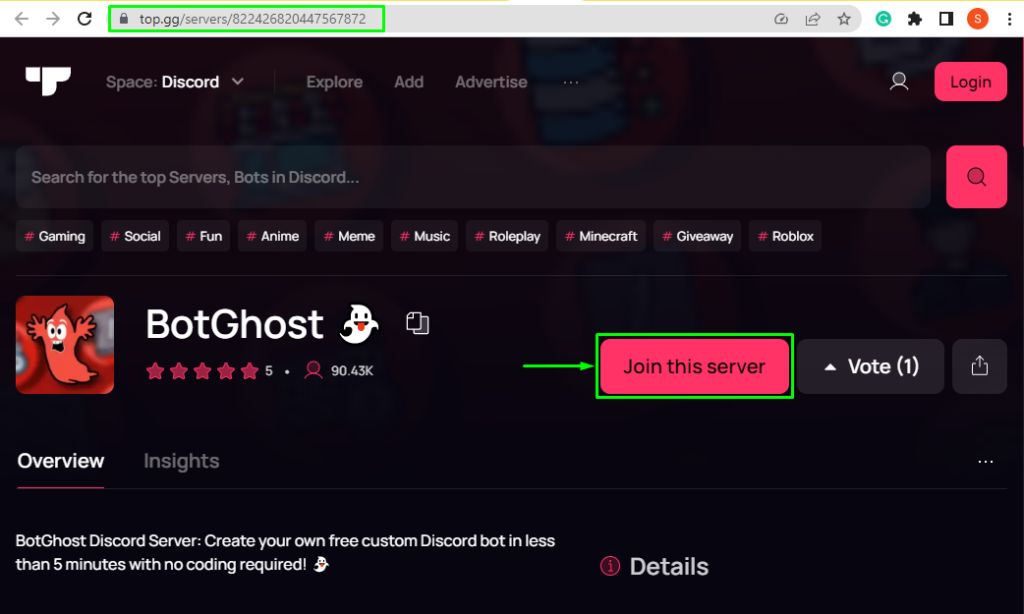 Step 2: Log In to Discord
The user will be redirected to the Discord app automatically. There, click on the below-highlighted "Already have an account?" option: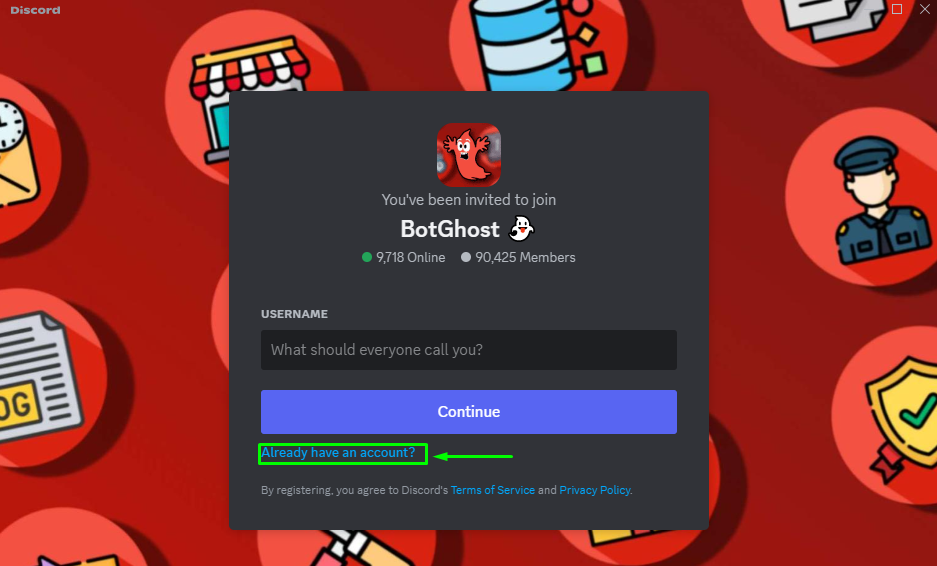 After that, provide the "Email or Phone Number" and "Password" for your Discord account and press the "Log In" button: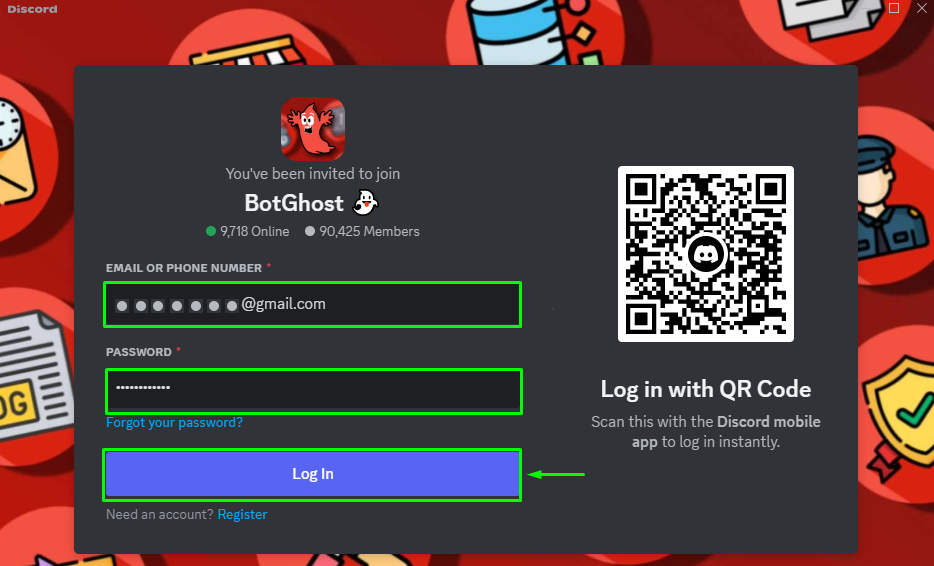 Step 3: View the BotGhost Server
By logging in to the Discord account, the user will automatically join the BotGhost Server on Discord. To open the BotGhost server, click on the BotGhost server icon from the left-side panel:
Next, click on the "Skip" button to skip the survey: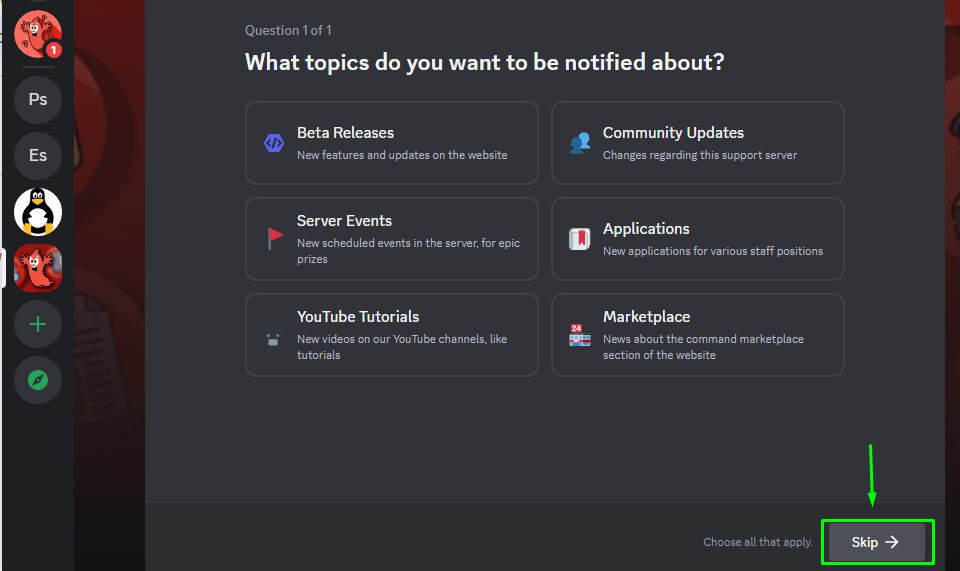 Lastly, press the "Finish" button to start using the server: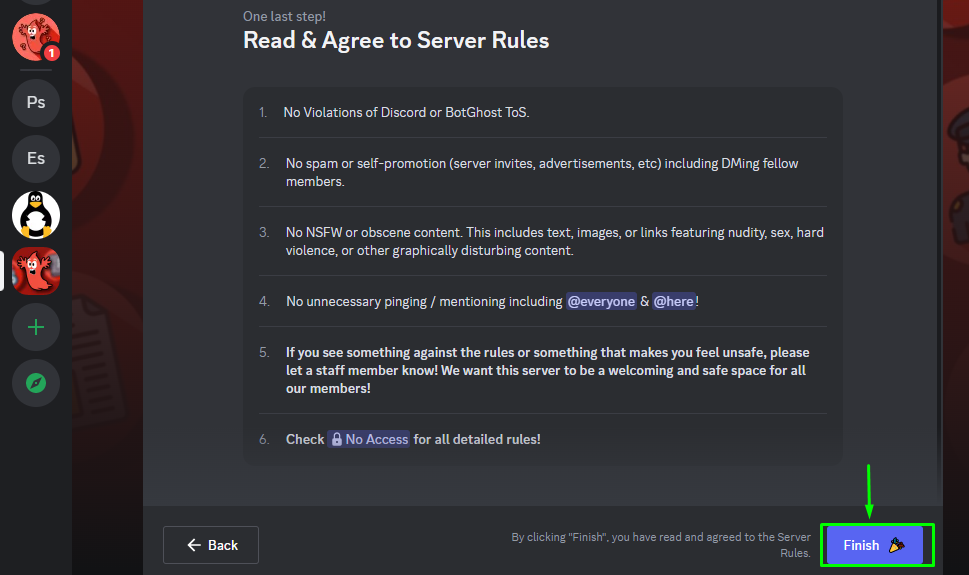 Upon doing so, the user can view all the activities in the BotGhost server as shown below: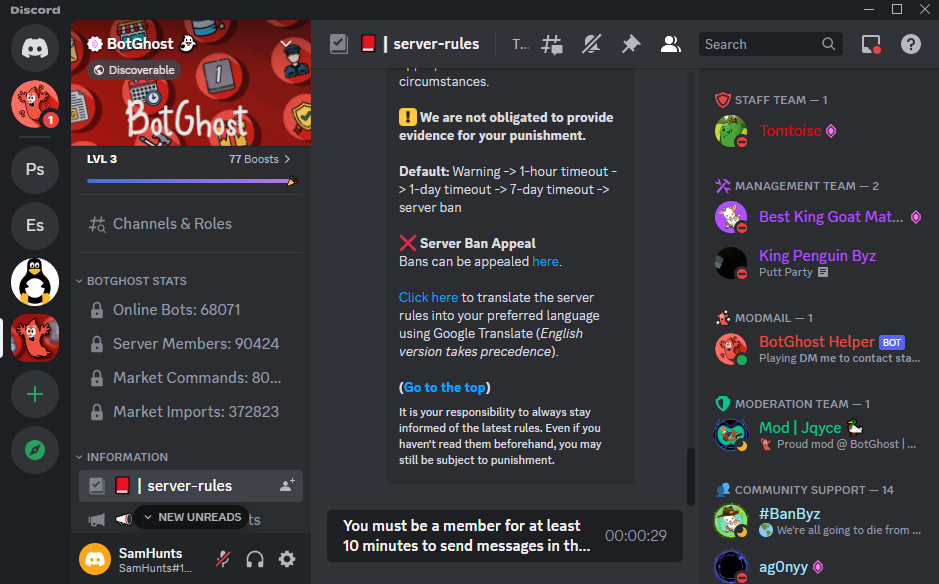 That is all about the BotGhost server on Discord.
Conclusion
To join the BotGhost server on Discord, go to the "top.gg" website and press the "Join the server" button. Next, the user will be automatically directed to the Discord application. Next, log in to the Discord account using the credentials. After doing that, the user will be added to the BotGhost Discord server automatically. This blog has provided a step-by-step guide for joining the BotGhost Discord server.