A menu can be found in restaurants that contains a list of food items and relevant details. The menu's built-in templates are limited in Google Docs. To fulfill the need, Google Docs enables users to make a customized menu in the document. This post will explain the possible methods to make a menu on Google Docs. The guideline of the post is as follows:
Let's start with the first method!
How to Make a Customized Menu in Google Docs?
Google Docs provides the key feature "Table" to create the menu in Google Docs. The user can create a menu of different categories such as food, workout, travel diaries, etc. This method demonstrates the step-by-step procedure of making the "Monthly workout menu" in Google Docs:
Step 1: Open Google Doc
After opening Google Docs, select a new document for the creation of the menu: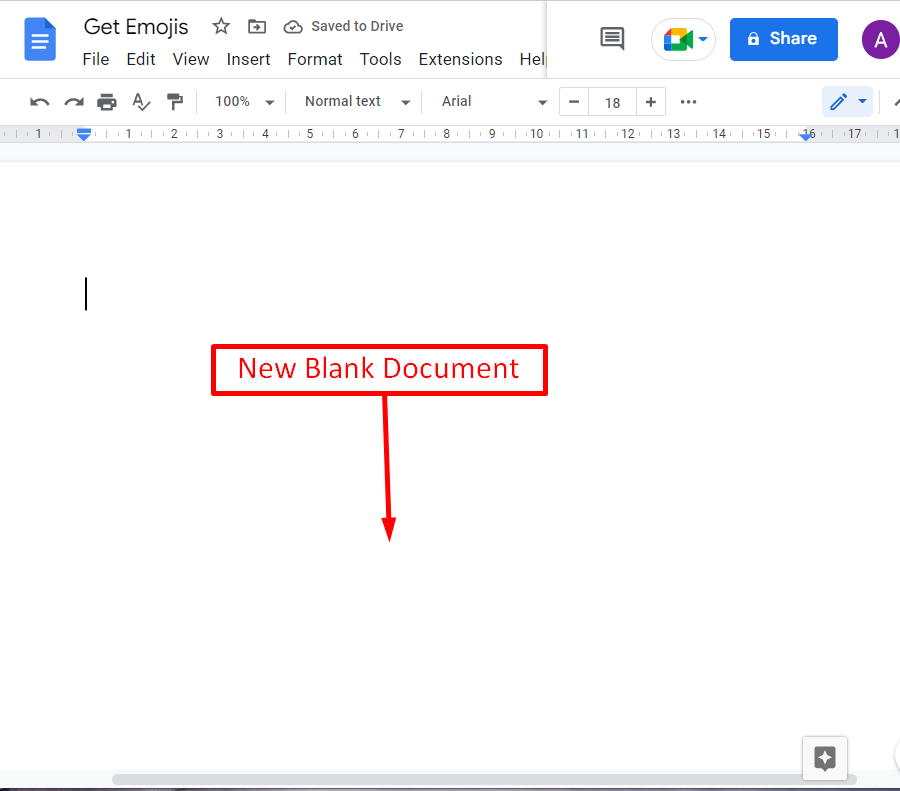 Step 2: Select the Table Option
Navigate to the "Insert" tab that generates a drop-down list containing numerous options. Select the "Table" option in the drop-down menu from the "Insert" tab: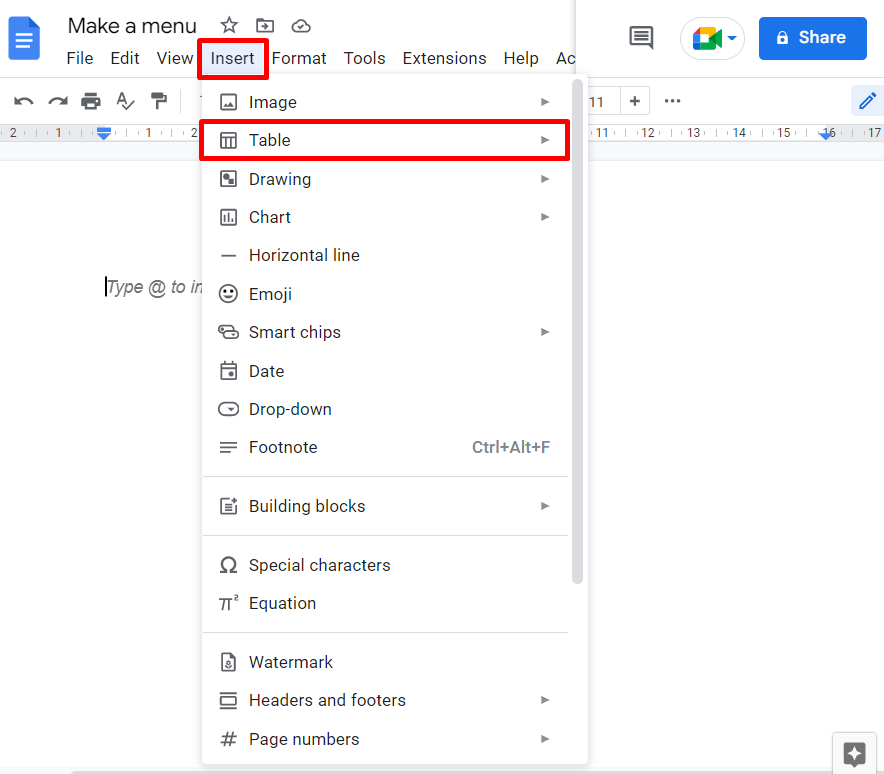 Step 3: Create the Menu
For the "Monthly workout menu", choose the "13×6" cells in the "Table" option: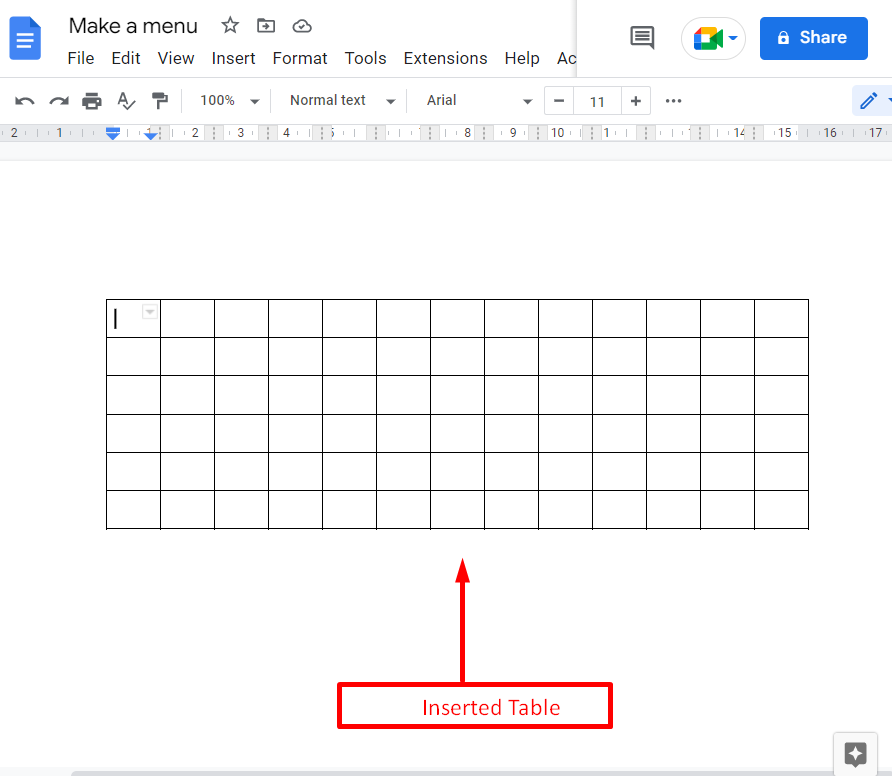 Step 4: Add Content
When the selected cells are inserted, add the text fields "Month Names" and "Tasks" to the created menu as shown below: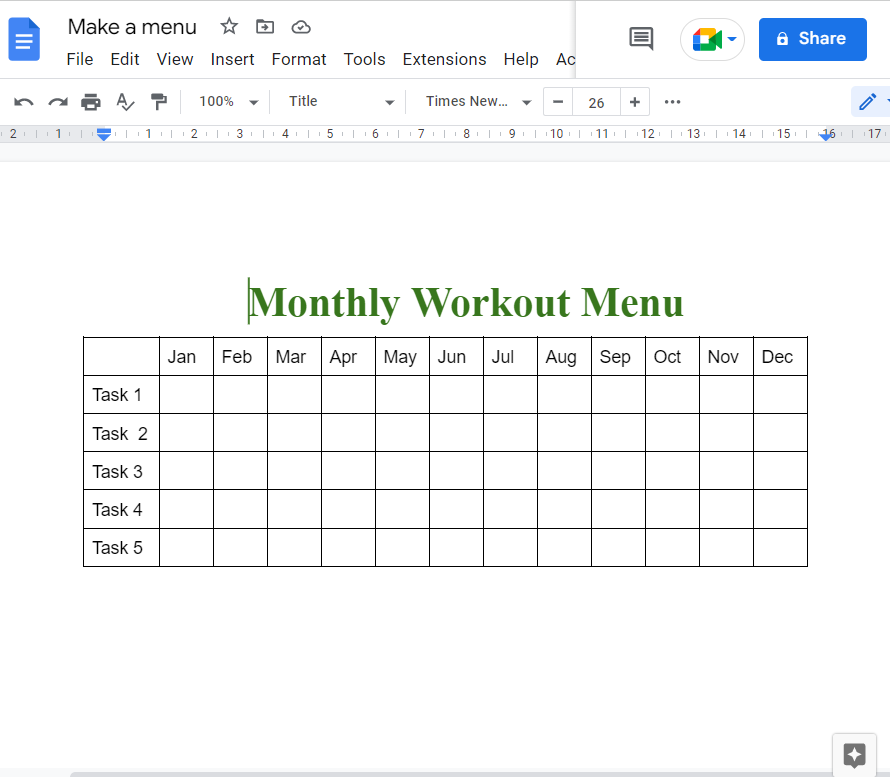 Let's explore on mobile Google Docs.
How to Make a Menu in Google Docs Mobile App?
The Google Docs mobile application is also useful for making the menu template. To perform this task, follow the mentioned below steps:
Step 1: Create the Menu
Select the new blank document in Mobile Google Docs to create a menu.
Press the "+" icon from the toolbar at the top of Google Docs to generate a drop-down list. From this drop-down menu, click on the "Table" option: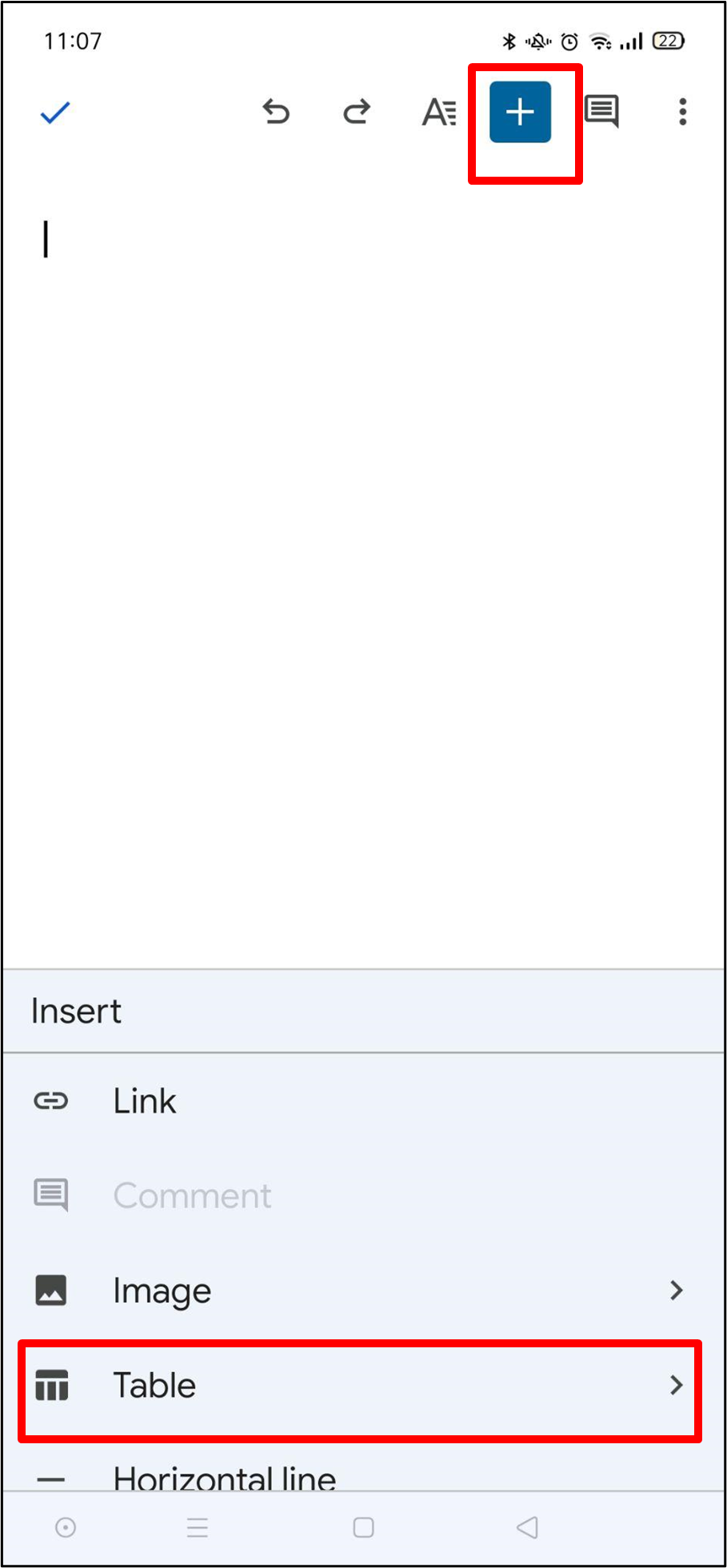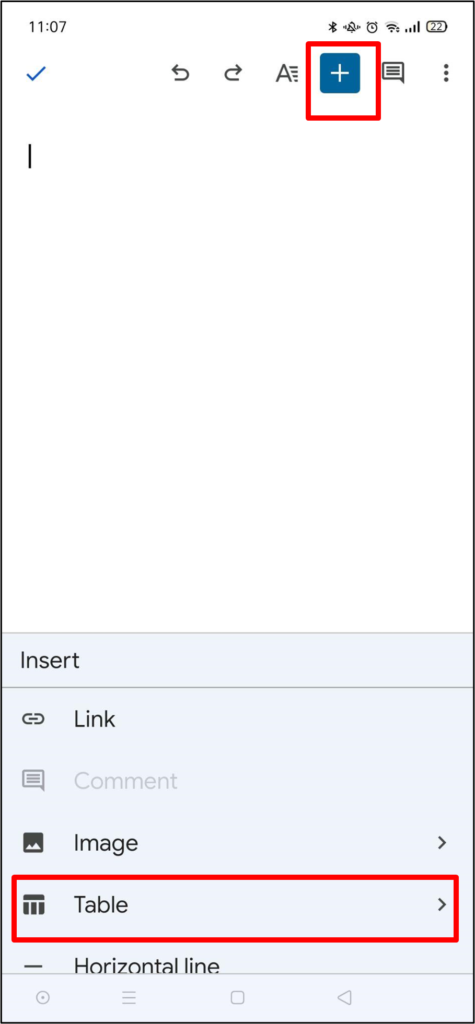 After that, select the number of rows and columns for the creation of the structure of the desired menu: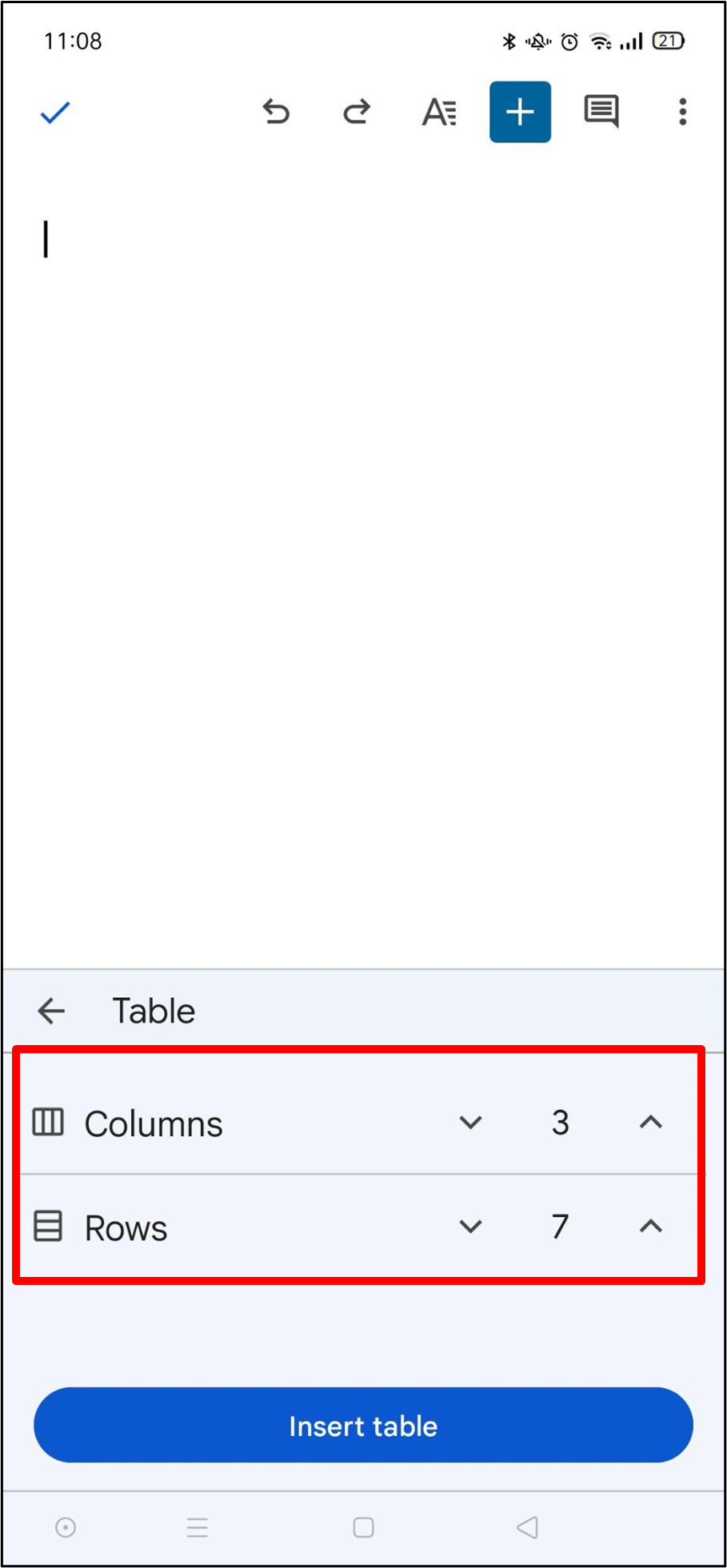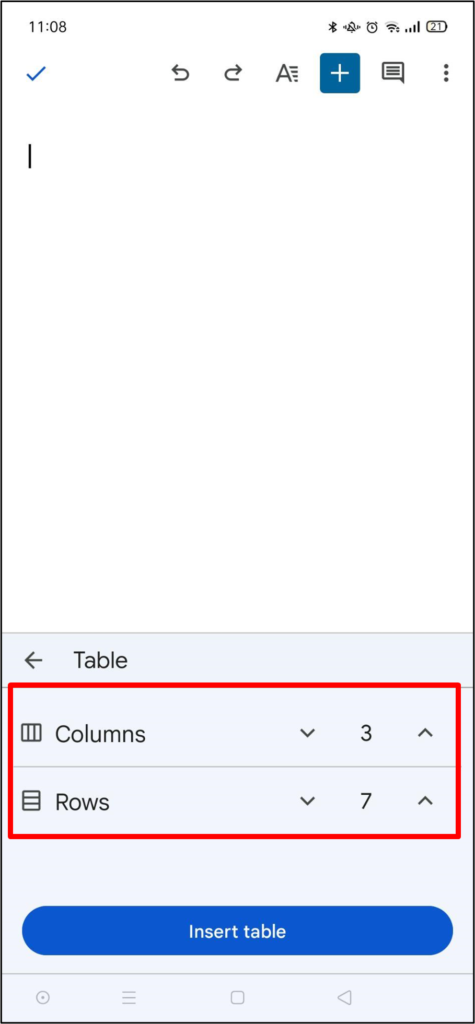 The table has been added to the current document.
Step 3: Add Content to the Menu
Add the content in the customized menu as "Breakfast", "Lunch", and "Dinner", as shown in below figure: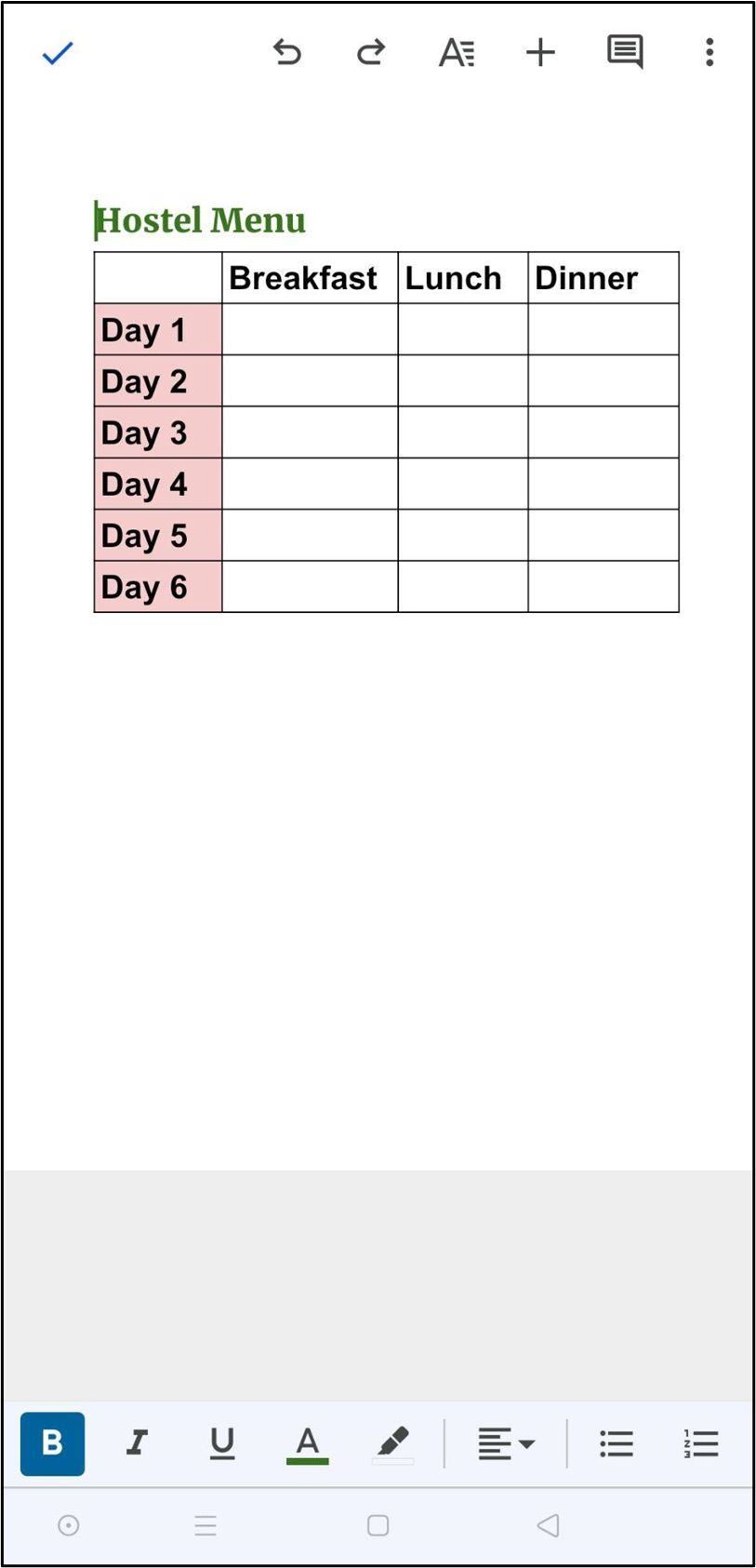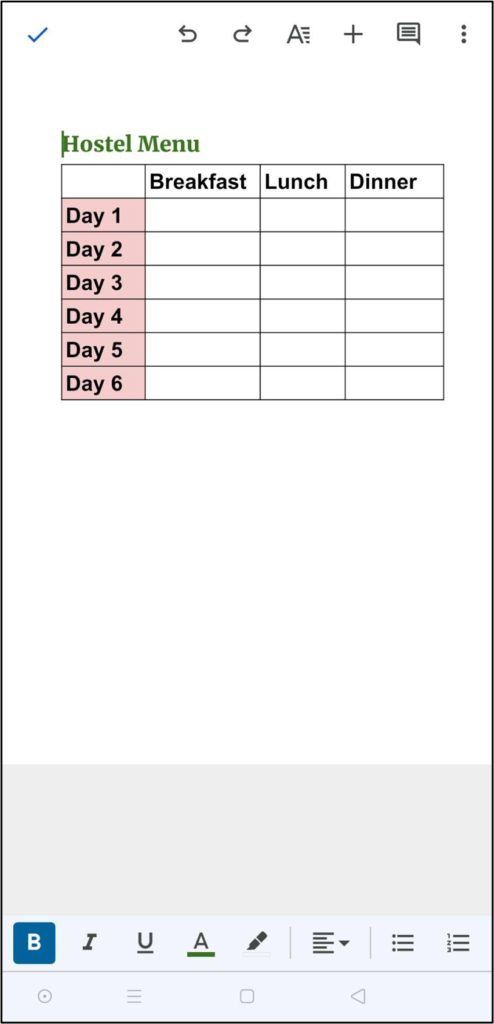 So, we have learned how to make a menu within Google Docs for Mobile Devices as well as for Desktops.
Conclusion
In Google Docs, the built-in templates from third-party and the "Table" options can be utilized to make a menu. In built-in templates, users can choose the required menu template and modify it according to their requirements. Apart from that, "Table" options enable users to create a customized menu template by inserting cells. In this guide, all the possible aspects are demonstrated to make a menu in Google Docs.