In Google Docs, "notes" are created to remember and add something new to the document. If you get new ideas while typing the document, you can keep notes to remember them. Or the users can add a note to put some information for the other collaborators (who are working on the same document). A single Google Doc may contain multiple notes.
This post will provide a detailed demonstration of making notes in Google Docs.
Let's start this guide.
How Do You Make Notes on Google Docs?
In Google Docs, the "notes" are important in keeping the short description. The following steps will guide you to make notes in Google Docs:
Step 1: Open the Side Panel
Open your Google Docs and click on the "keep" note option available on the sidebar of the Google Docs: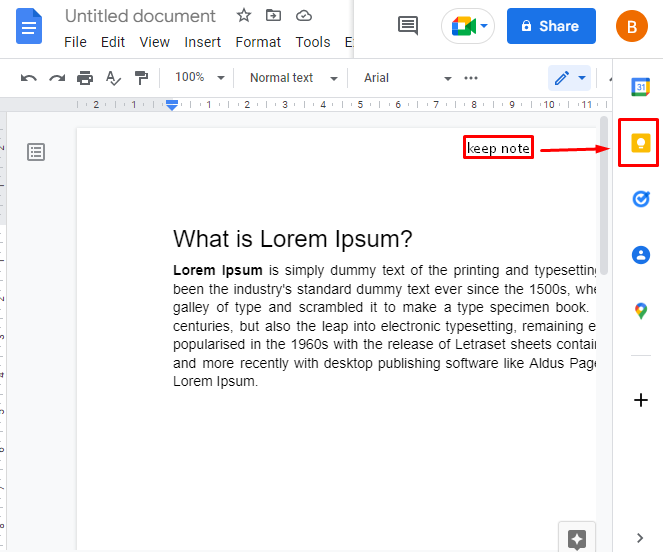 Step 2: Make a Note
Now, the sidebar will swipe left, and a new side panel will appear. Click on the "Take a note" option:
Add "Title" and "description" of the note and click on "Done":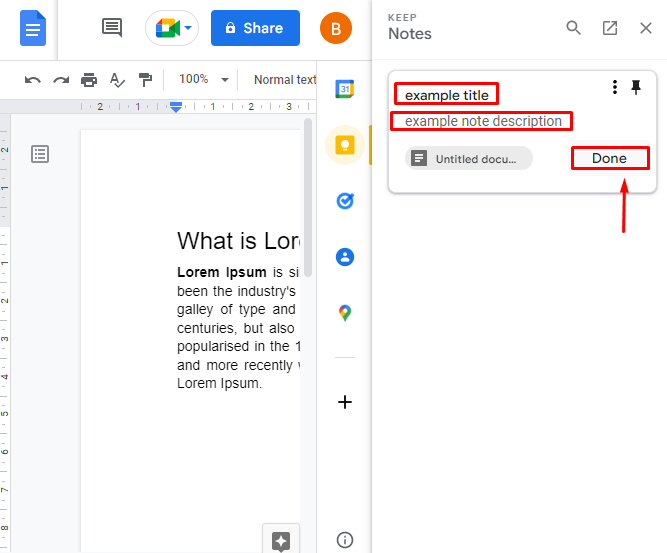 Step 3 (Optional): Customize the Note
Users can also add "images", "background-color", and "drawings" to make them more noticeable. Moreover, the "Archive" option is also available to hide the note from someone. To use these features, open the note in the new tab by clicking on the "open in new tab" option: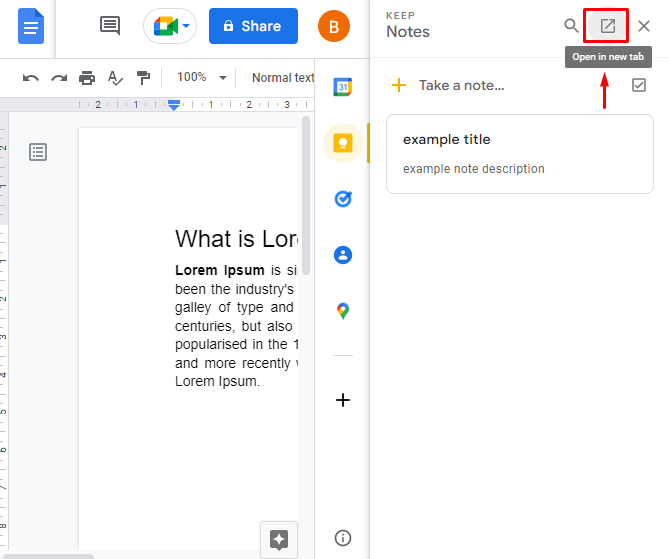 The "Note" will open in a new tab, and the user can use all features of creating notes: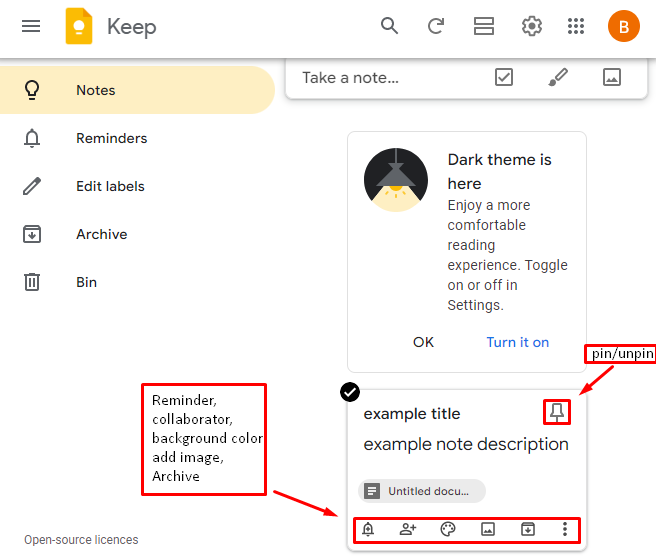 So, in this way, users can make notes on Google Docs.
Bonus Tip: Delete Notes on Google Docs
Users can also delete the notes in Google Docs. The deletion process comprises only two simple steps, which are performed below:
Open the notes and click on the Menu represented with 3 dots: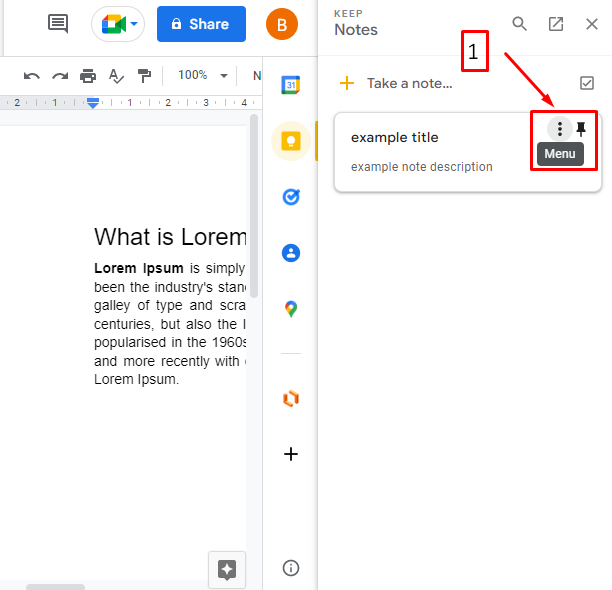 The following steps to press the delete option from the drop-down: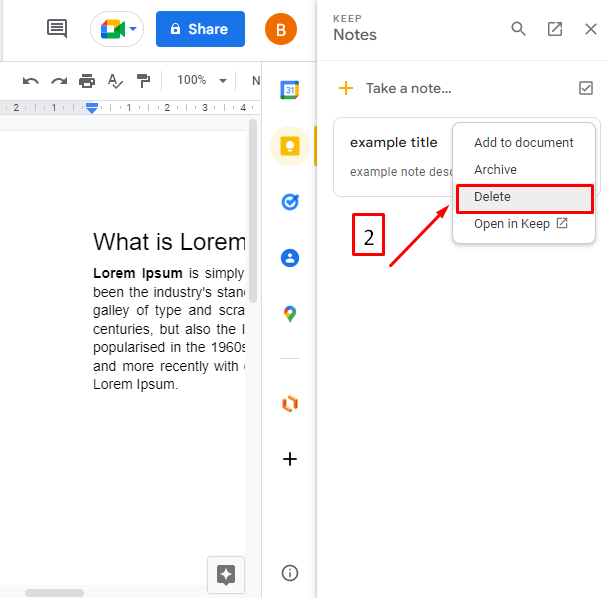 Notes will be deleted as shown in the below image: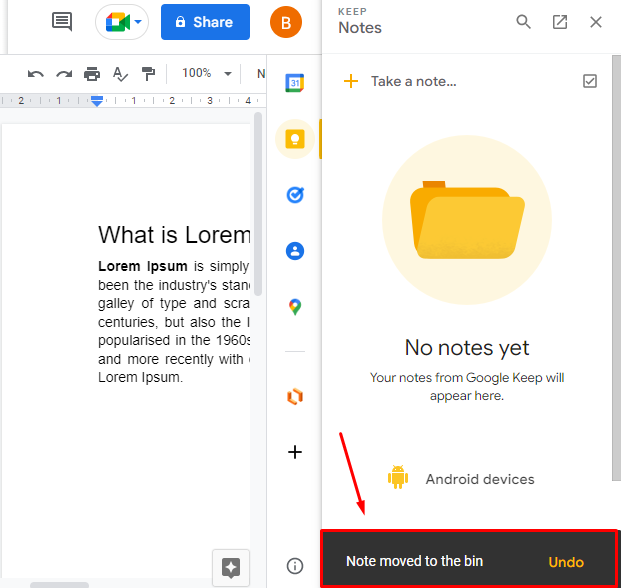 That's all from this guide.
Conclusion
Users can make notes in Google Docs by clicking on the "keep" note option from the sidebar. The "Note" can be customized by opening it in the new tab. This Google Docs post has enlisted a sequence of steps to make a note in Google Docs.