Discord offers a dynamic voice chat environment, whether users are coordinating with their friends during gaming sessions or having interesting talks. But instead of all the excitement, there are times when muting is required, whether it is to block out background noise, ensure one's privacy, or just take a break. That is where the ease of turning Discord voice off with a button is useful. 
In this article, we will go through the method to mute Discord with a single button click or quick key bind.
How to Mute Discord with a Button?
To mute Discord with a button, follow the below-mentioned steps. 
Step 1: Access Settings on Discord 
The first step is to launch the Discord application on the desktop, then, click on the "Gear" icon to open the "User Settings" of the Discord: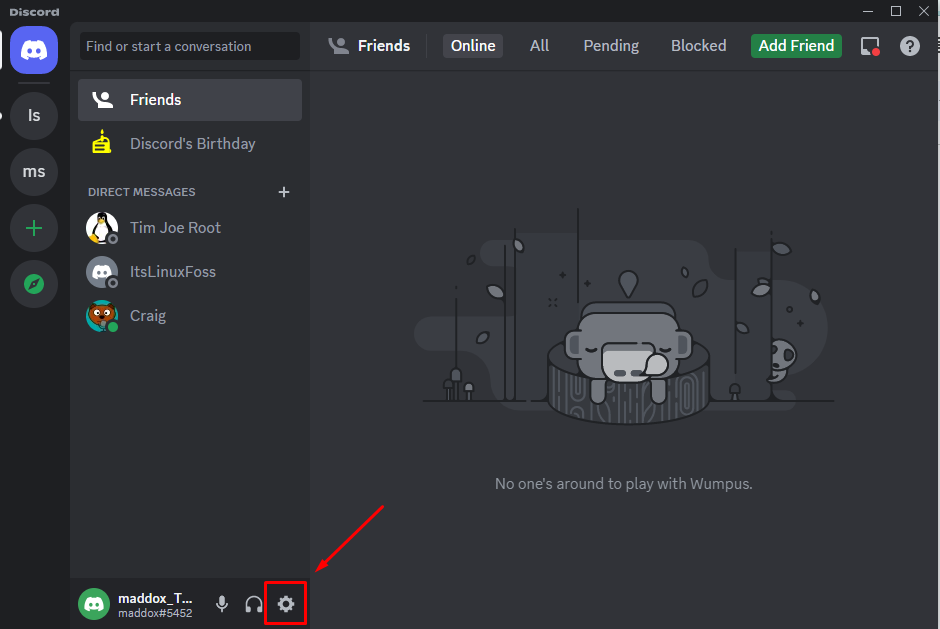 Step 2: Select the Keybinds Option
After opening the "User Settings", scroll down the screen to locate the "Keybinds" option on the left side of the screen: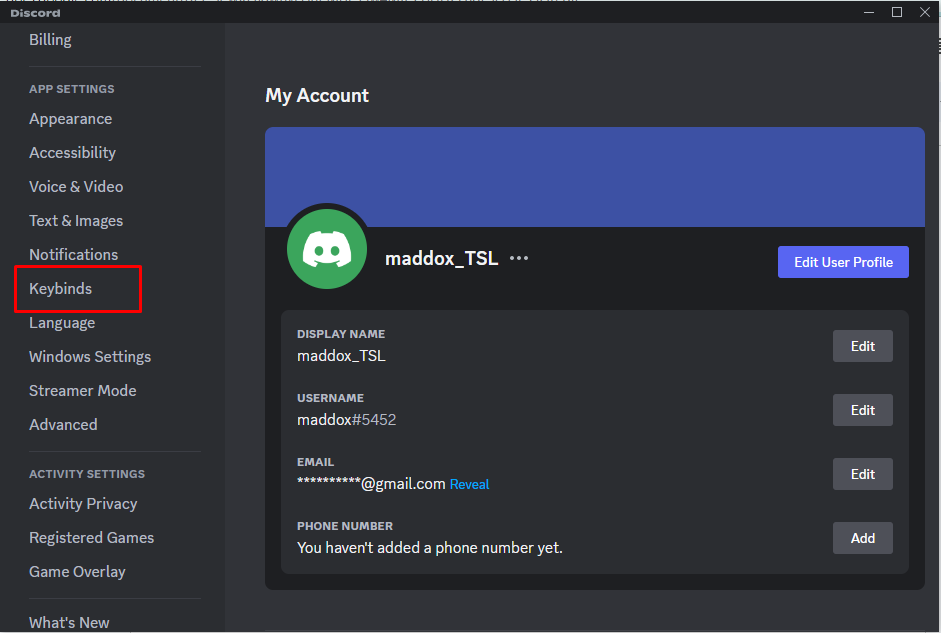 Step 3: Add a Keybind on Discord
For assigning a Keybind, click on "Add a Keybind" and then click on "Action". A drop-down menu will appear, choose the "Toggle Mute" and hit the "KEYBIND" text field to assign a key for performing this defined action. For example, the alphabet key "m" has been defined to mute Discord: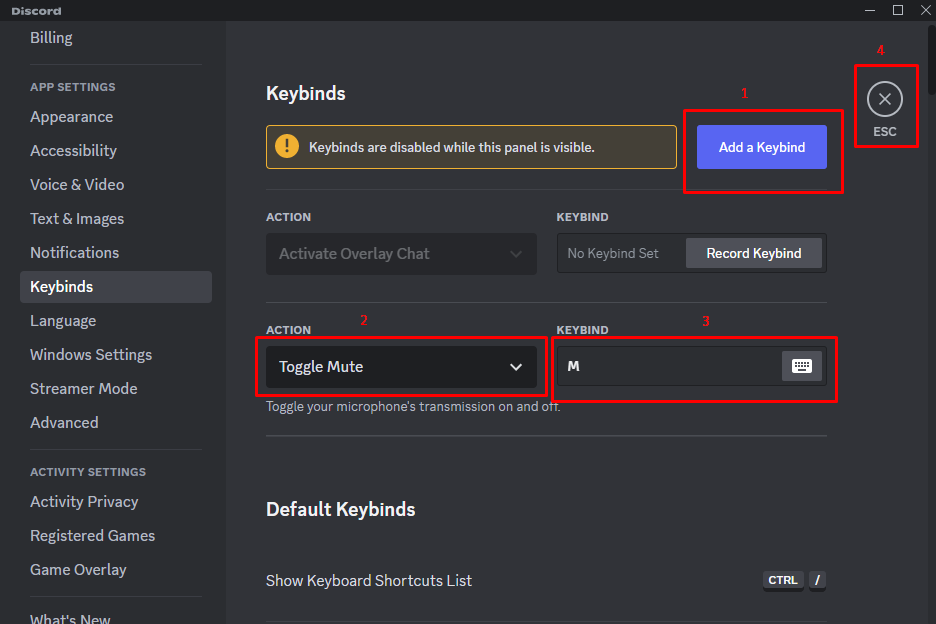 Step 4: Test Mute Action
The last step is to test the changes made, and for this press the "m" key to mute the Discord: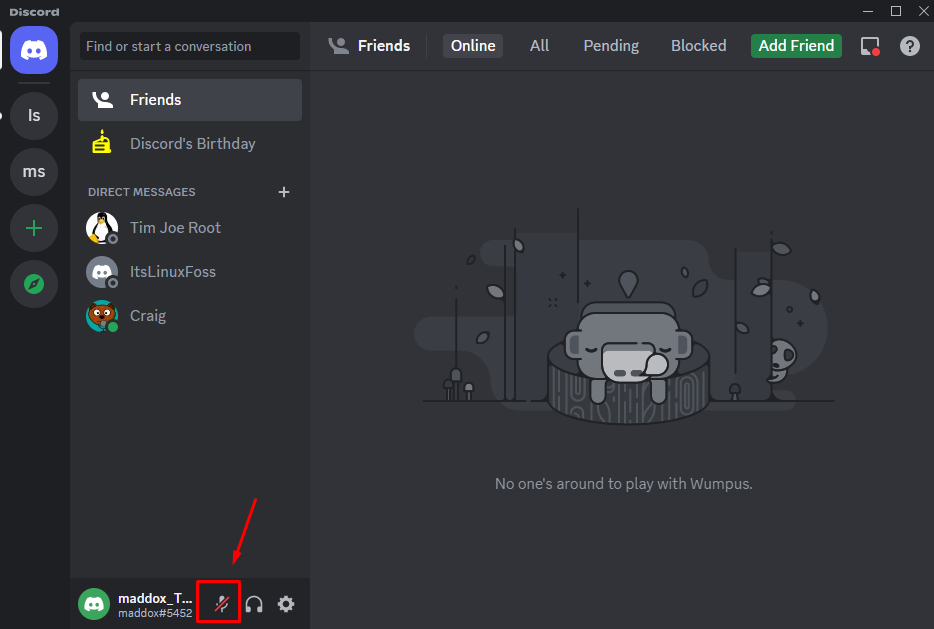 What is the Difference Between "Toggle Mute" and "Push to Mute"?
Both options are displayed in the dropdown menu of the "ACTION" in Keybind. These are used to mute Discord. The only difference is that the "Toggle Mute" is used to mute Discord by pressing the defined key and it will remain mute until the defined key is not pressed again. On the other hand, in the "Push to Mute" option, Discord will be muted only until the defined key is pressed and held.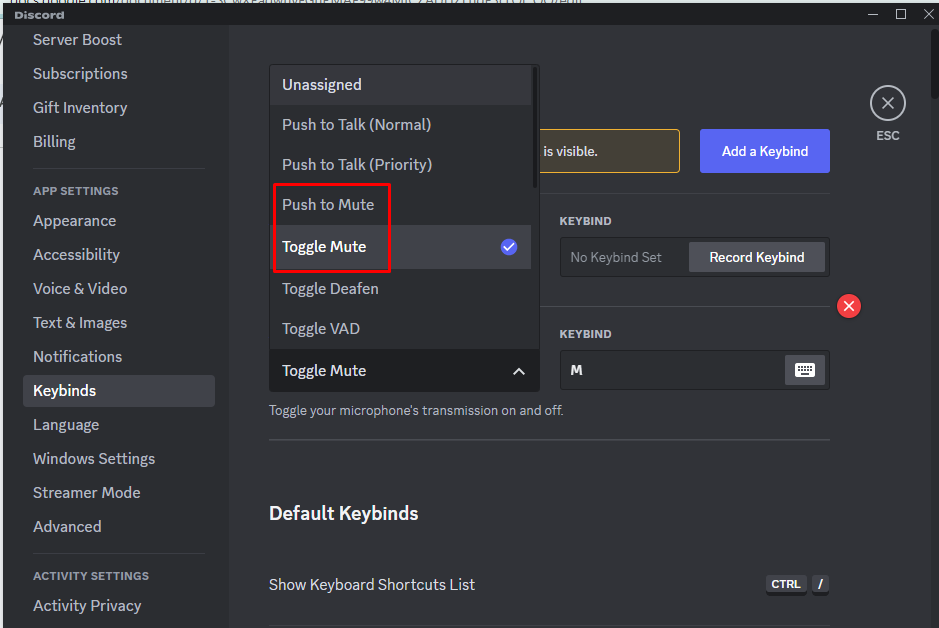 Why We Mute on Discord?
Among many reasons, the most important reasons to mute on Discord are:
To ensure the privacy of the users
To avoid the noises of the background
To manage the good quality of the call
To show good etiquette
That's all about muting Discord with a key.
Conclusion
To mute Discord with a button, access the "Keybinds" in the "User Settings" of Discord. Then, assign your favourite key to mute Discord. This post has explained all the steps in detail to mute Discord using a button. To mute with the button, make it easy to mute friends when they are on voice calls. The difference between the "Toggle Mute" and "Push to Mute" has also been discussed in this post.