Discord is the most widely used and multi-functional platform to engage with communities/friends through servers. Every user has a unique identification for the Discord account with the name tag number and profile picture. The user may have heard about the PFP in Discord and is willing to know about what PFP actually is.
This post will determine the PFP in Discord with the following outline.
What is PFP in Discord?
PFP in Discord is nothing but the Profile Picture of the Discord account also known as an avatar. PFP plays an important part to represent the user's identity, personality, thoughts, and interests. The users can upload any type of profile picture based on their choices and interests. The profile picture can be a static image or GIF but the GIF feature is only available for users who have bought a Nitro subscription.
How to Upload PFP on Discord?
To upload the PFP on Discord, go to the user profile settings and upload it from the storage. Have a look at the provided instructions.
Step 1: Access User's Settings
Launch the Discord, and press the settings "Gear" icon to access the user's settings: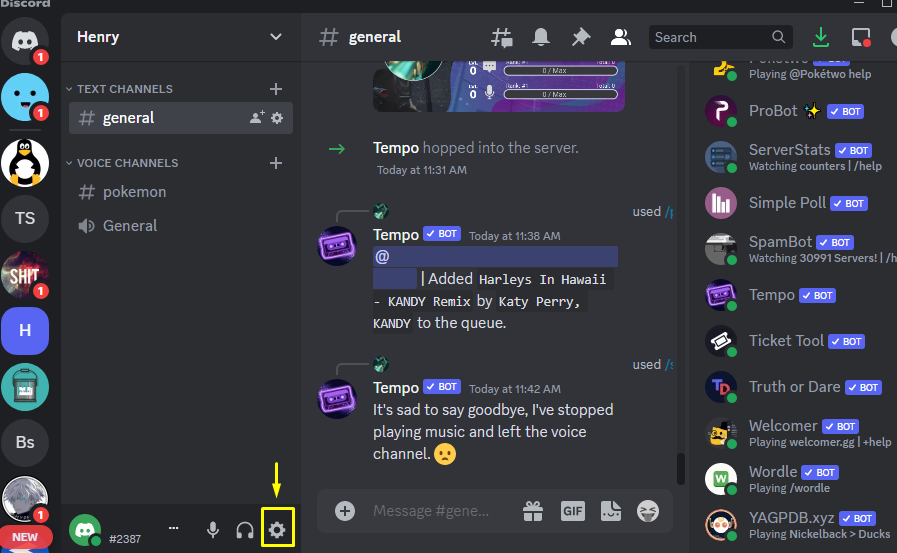 Step 2: Set PFP
From the "USER SETTINGS", go to the "Profile" settings and press the "Change Avatar":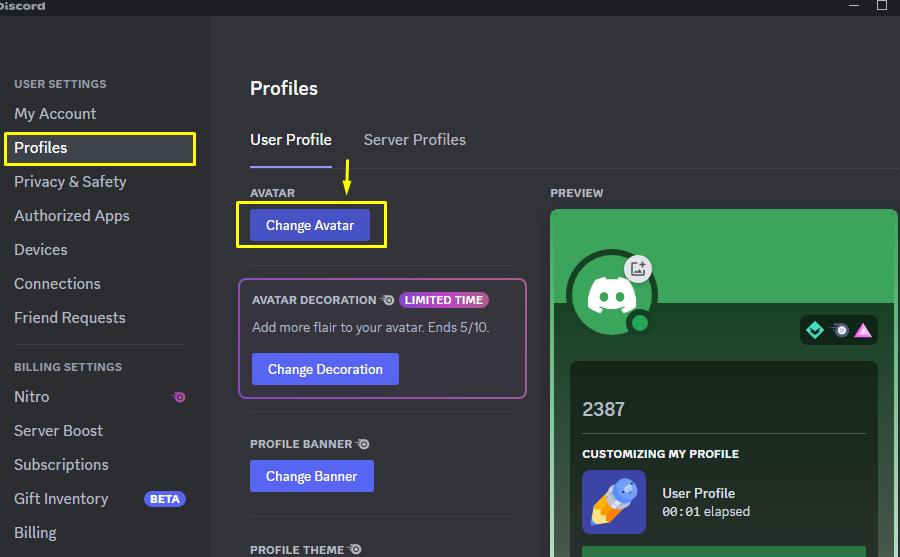 Step 3: Select Image
Choose the image or GIF option. For instance, the "Upload Image" option is chosen: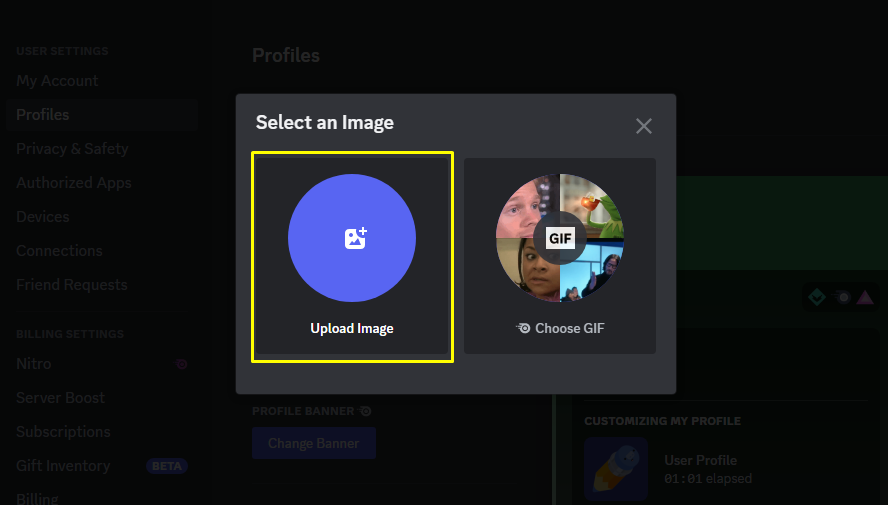 Click on the particular image from the "File Explorer" and open it by hitting "Open" button: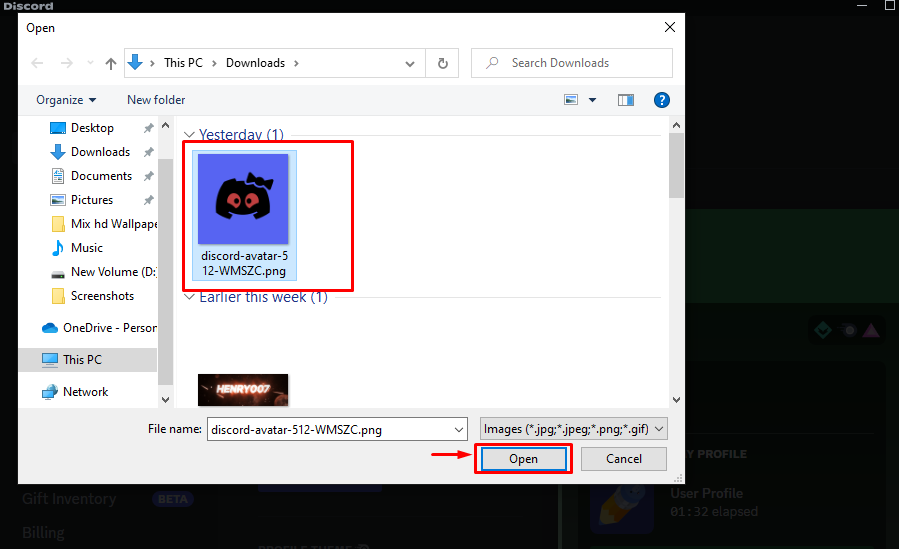 Step 4: Edit the Image
Adjust the image and perform the zoom operation through the scroll bar if necessary and press the "Apply" button: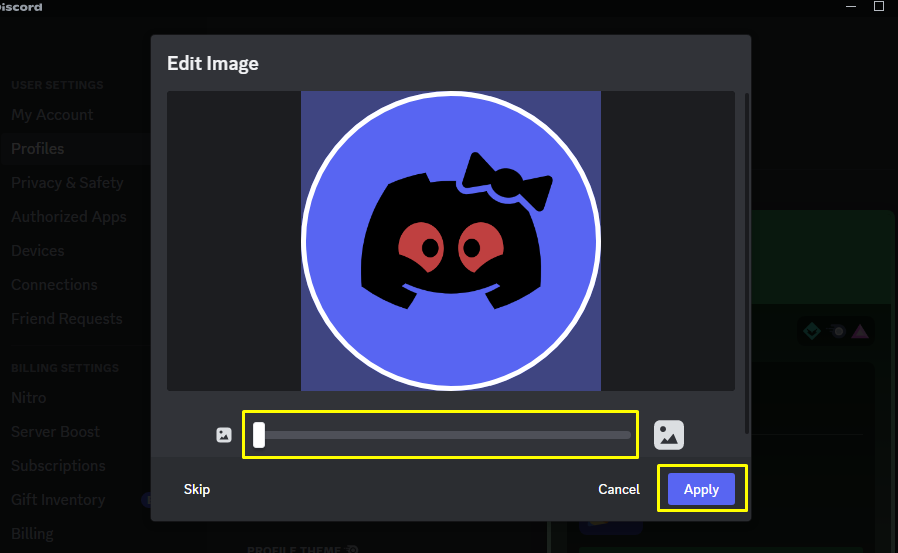 Step 5: Save Changes
Finally, save the applied changes by pressing the "Save Changes" button: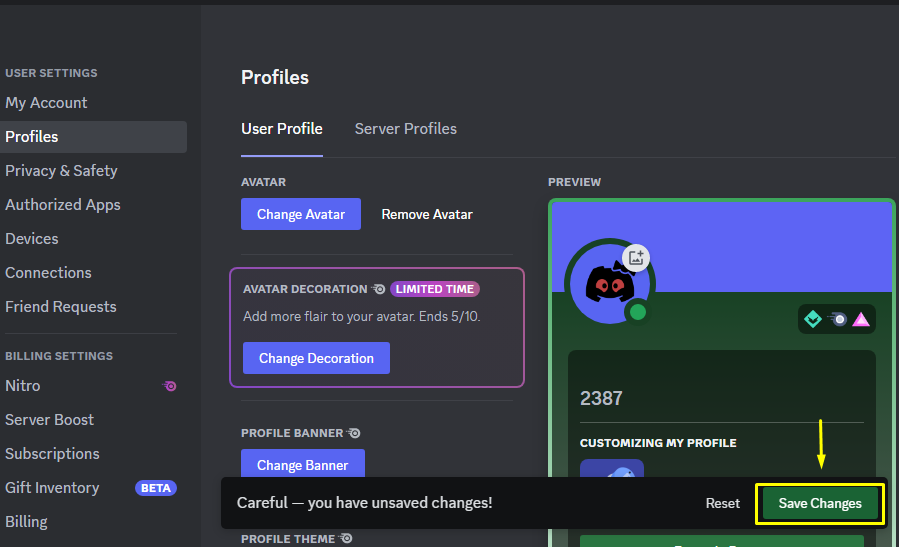 The PFP is uploaded.
We have covered the PFP in Discord in Detail.
Conclusion
PFP represents the profile picture in Discord. To upload the PFP to the Discord account, go to the user "Profile" settings, press the "Change Avatar", select and upload the image from the storage, and hit the "Apply" button. This write-up has briefly explained what the PFP is in Discord.