Reporting issues on Discord is essential for maintaining a positive user experience. It helps to address various concerns such as harassment, cyberbullying, spam, scams, and other forms of inappropriate behavior. By reporting issues promptly, users contribute to a safer community where everyone can feel comfortable and protected. 
This guide will help users in a step-by-step guide to properly report issues regarding trust and safety to Discord support.
Method 1: Report Private Messages from Someone
Users can report private messages if someone is teasing them by following the below steps:
Step 1: Open Discord Support Website
Firstly, open the Discord website by accessing this link:


Step 2: Choose Trust & Safety 
Next, click on the drop-down menu under Submit a request and choose the "Trust & Safety" option: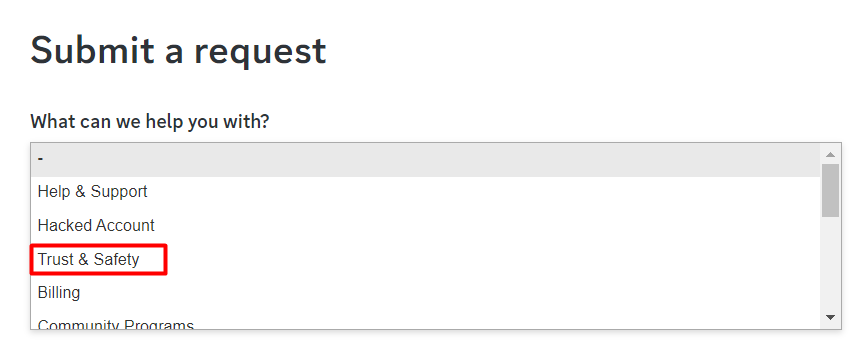 Step 3: Fill out the Form
After that, a form will be displayed that needs to be filled out by providing the relevant information: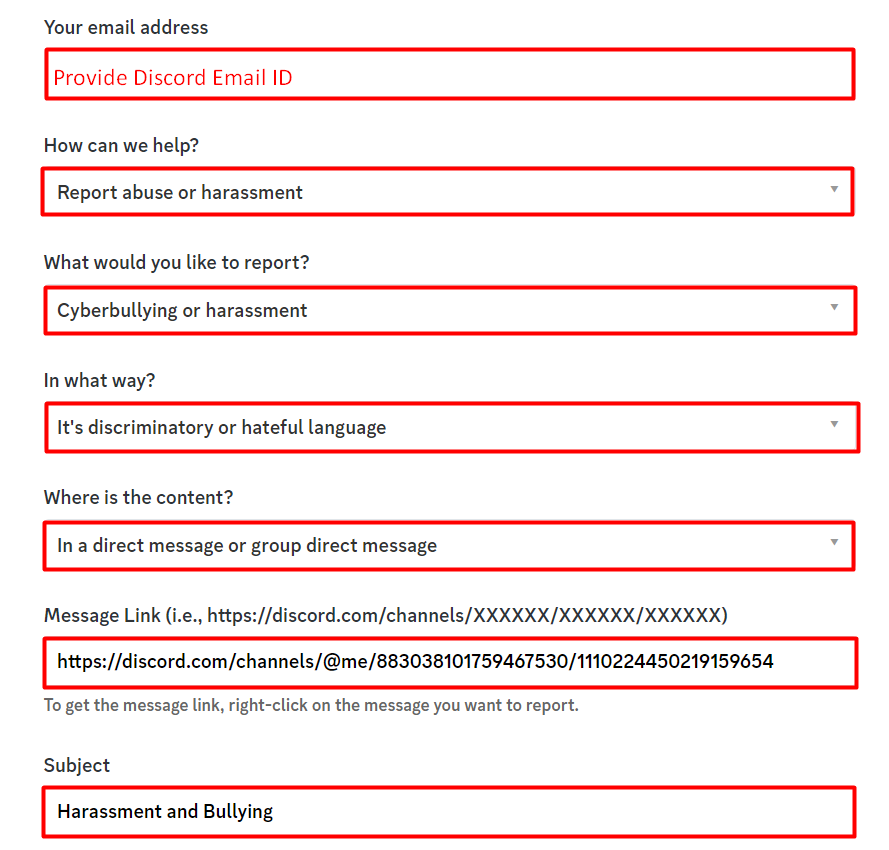 A sample form has been provided above which is very straightforward and easy to fill. There is only one thing a user needs to understand which is the "Message Link". A user can get the message link by right-clicking on the specific message and then clicking on the option of "Copy Message Link" as shown below: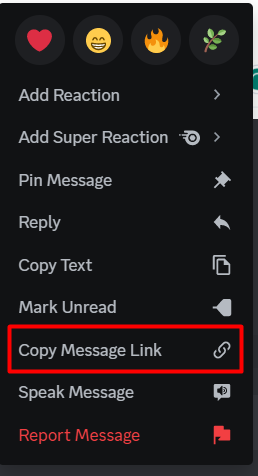 Step 4: Provide a Description
The last step is to provide a detailed description with all the relevant information that can strengthen your case. The Discord ID and Message Link can also be provided here as well or attach the image. At the end review your application form and then click on the "Submit" button: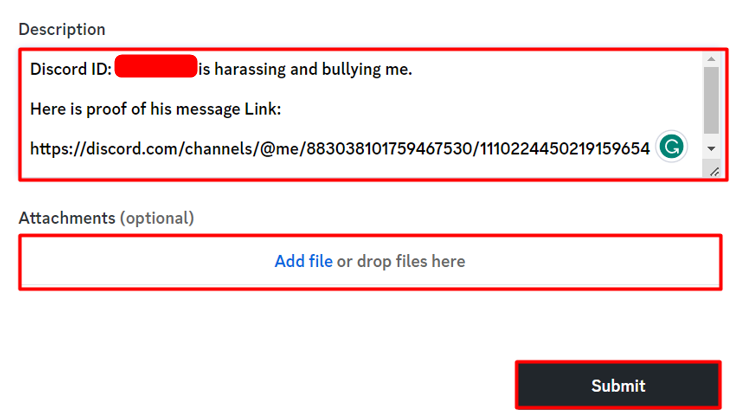 Method 2: Report Server Message from Someone
This method is very similar to the previous method where the first difference lies in the "Where is the content?" tab. If a user is the owner of the server from where they want to report then choose the "I own or moderate" option else choose "I don't own or moderate":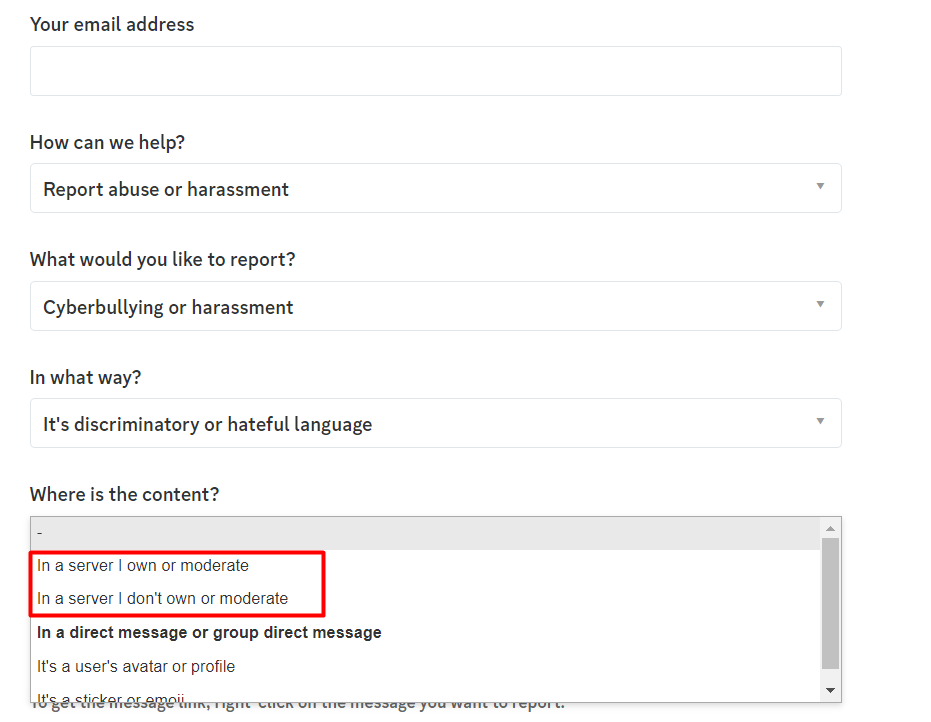 The second difference is to provide the "Message Link" by right-clicking on the server message and selecting "Copy Message Link" as explained in method 1. Next, write a detailed description of the issue that a user is facing and click on the "Submit" button.
That's all about the article "How to Properly Report Issues to Trust & Safety – Discord"
Conclusion 
Properly reporting issues to Discord's Trust & Safety team is essential for maintaining a safe and welcoming community. There are two different scenarios where it becomes necessary to report issues to Discord regarding trust and safety concerns. The first one is to "Report a Private Message to Someone" and the second one is to "Report Server Message from Someone". Both of these methods have been discussed in detail in this article.