Discord is a popular chat application that gamers and non-gamers alike use to communicate with friends, family, and colleagues. It's a great platform that offers voice, text, and video chat services. However, like any other technology, Discord can be affected by login problems which can be frustrating. 
This article will help you to understand and fix Discord login problems.
Fixing Discord Login Problems
There could be many reasons to fix the discord login problem such as incorrect login details, internet connection or server problems, discord app, and authentication problems.
Solution 1: Check Your Login Details
One of the common reasons why you might be unable to log in to Discord is incorrect login credentials that can happen by forgetting your login credentials. Double-check your login credentials and make sure you have entered them correctly. You can also choose the "Forgot your password?" option to change your password: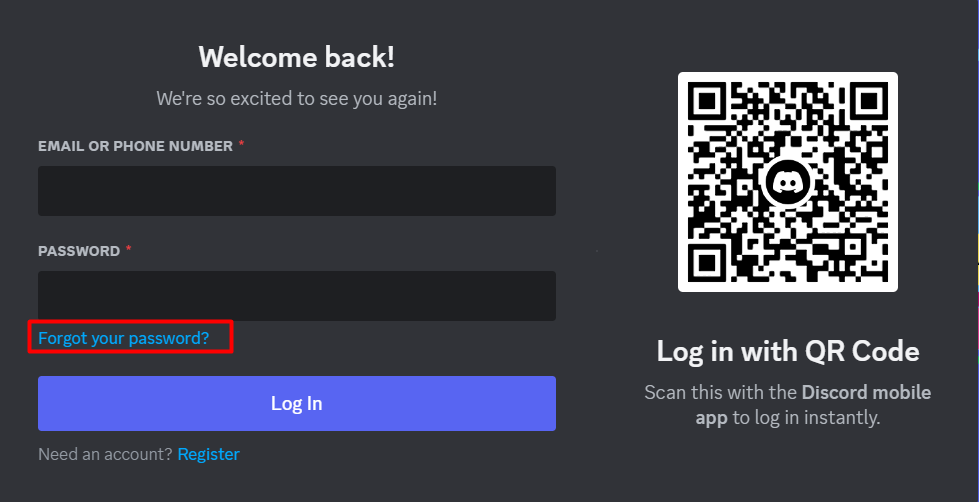 Solution 2: Check Your Internet Connection
Another common reason for Discord login problems is a poor internet connection for not being able to login to Discord. Try to restart and reset your router, modem, or switch and check if your internet connection is working correctly.
Solution 3: Discord Server Issue
Discord servers might sometimes face issues that can affect your login experience. If Discord's servers are down or undergoing maintenance, you might face difficulty logging in or using the app. You can check the status of Discord's servers on the Discord Status page to see if there are any known issues: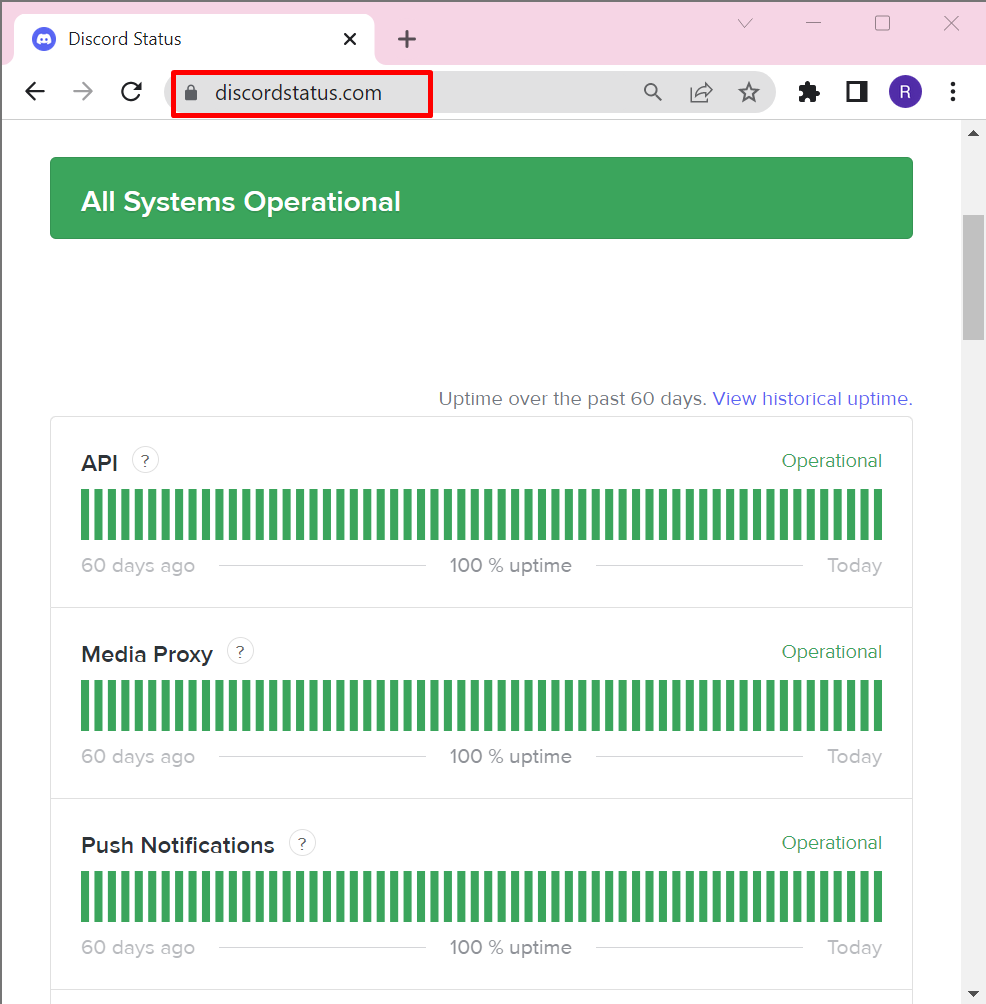 Solution 4: Discord App Issue
Discord app issues can also cause login problems, especially if the app is outdated. Try to update the Discord app to the latest version or reinstall it to fix the stated issue:

Alternatively, you can also go to the "Appdata" and then the "Local" in which the "discord" folder can be seen. You need to access that folder and click on the "Update" execution file: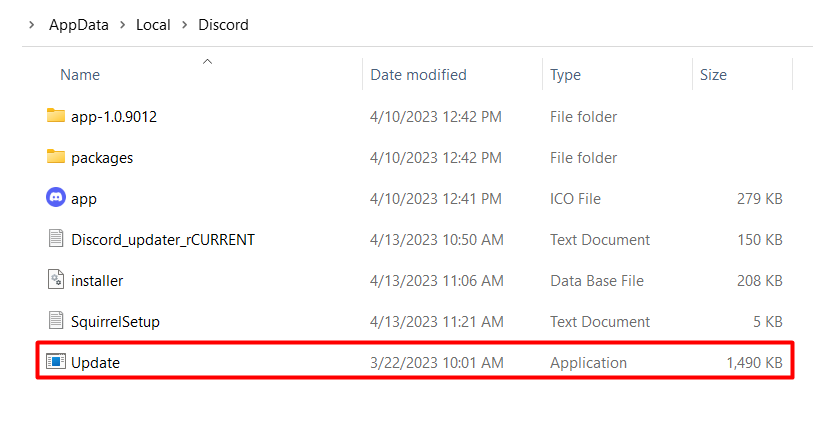 Solution 5: Two-Factor Authentication (2FA) Issues
If you are using the two-factor authentication (2FA) option then it might be preventing you from logging in. Ensure that you have entered the correct verification code, and your device's clock is accurate. If you are still facing issues, you can disable 2FA temporarily by navigating to the "My Account" settings:


Solution 6: Contact Discord Support
You can also contact Discord support if the above solutions are not working then explain the issue clearly that you're facing, provide them with your login details. This can be done by visiting the official website and then scrolling down till the end where you will find the "Support" option as shown below:

Next, navigate to the "Account Settings" option: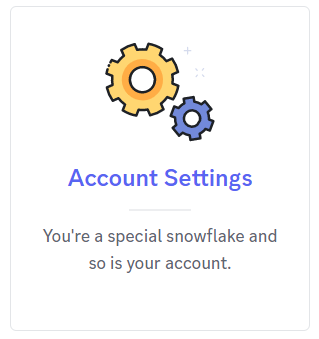 This will provide you with multiple options and you need to choose the specific option which is related to your login issue: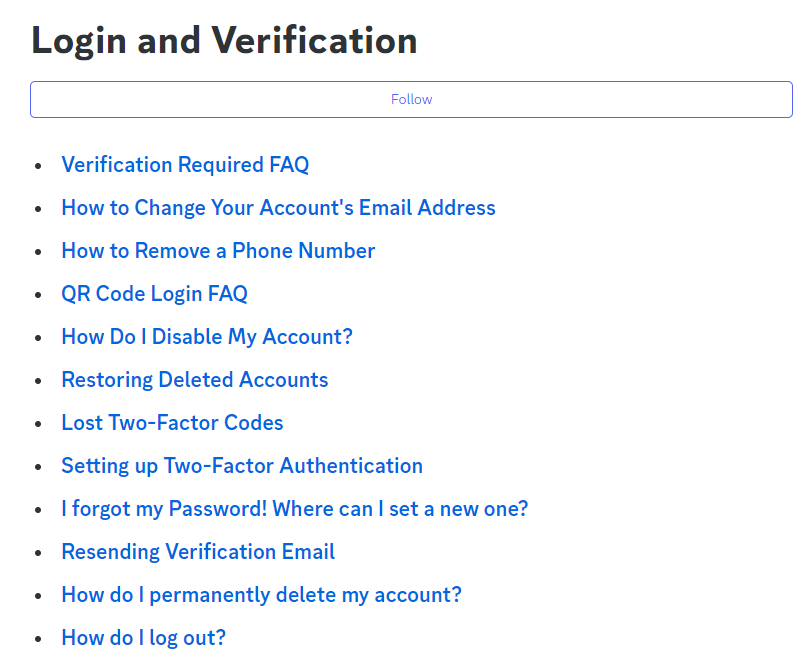 Solution 7: Restart Your Device
This issue can also be resolved if you restart your device to refresh the device's network connection. This can potentially fix any connectivity issues that might prevent the device from communicating with Discord's servers.
Restarting a device can also reset the device's system clock, which can be an issue if the device's clock is out of sync with Discord's servers. This can cause authentication issues, as the device can be generating an incorrect timestamp for the login attempt. 
Solution 8: Clearing Discord Cache 
Clearing the Discord cache will remove all the temporary files and data stored in the cache, forcing it to recreate them with fresh data. Clearing the Discord cache will require you to follow some steps which are mentioned below.
Step 1: Execute %appdata%
The first thing you need to do is to open the "Run" dialogue box by pressing the "Windows + R" key. Then, type "%appdata%" in the "Open" drop menu: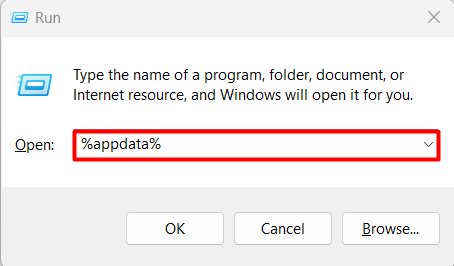 Step 2: Find and Access the Discord Folder
Next, you need to find and select the "discord" folder:

Step 3: Clear Discord Cache Memory
Lastly, you need to remove all the files from the "Cache" folder that will clear your cache memory:

By following these steps, you should be able to log in to your Discord account without any problem.
Conclusion
Discord login problems can be frustrating, but they are usually easy to fix. Verifying your login details, checking your internet connection, and checking for server outages could be the potential solution to resolve these issues. If none of these solutions works, contact Discord support, or follow other additional solutions mentioned in this article.