For the users of Apple devices, iTunes is a must-have tool because it can work as a media player or media manager for their songs or audio. It is developed by Apple Inc and allows users to sync, download, or manage the media across different devices synced with each other. It is only made available for Windows and macOS, but it can be done on Linux using Wine (a compatibility layer used to run the Windows programs in Linux).
This guide explains "How users can set up iTunes on Ubuntu 22.04 LTS," and will cover the following agenda.     
Let's start this guide on iTunes setup on a Linux system.
Prerequisite: Install and Configure Wine on Ubuntu 22.04
The first thing you need to do is to install wine which has been an excellent addition to Linux, as it can run Windows-based applications on Ubuntu. It is not pre-installed nor has an official repository, so to install it and find more information, you can follow this article.
How to Setup iTunes on Ubuntu 22.04 LTS?
As soon the wine is configured and is ready to use, follow the steps below to set up iTunes.
Step 1: Visit the Official iTunes Website
After successfully installing wine, you need to download the apple iTunes from the official website here: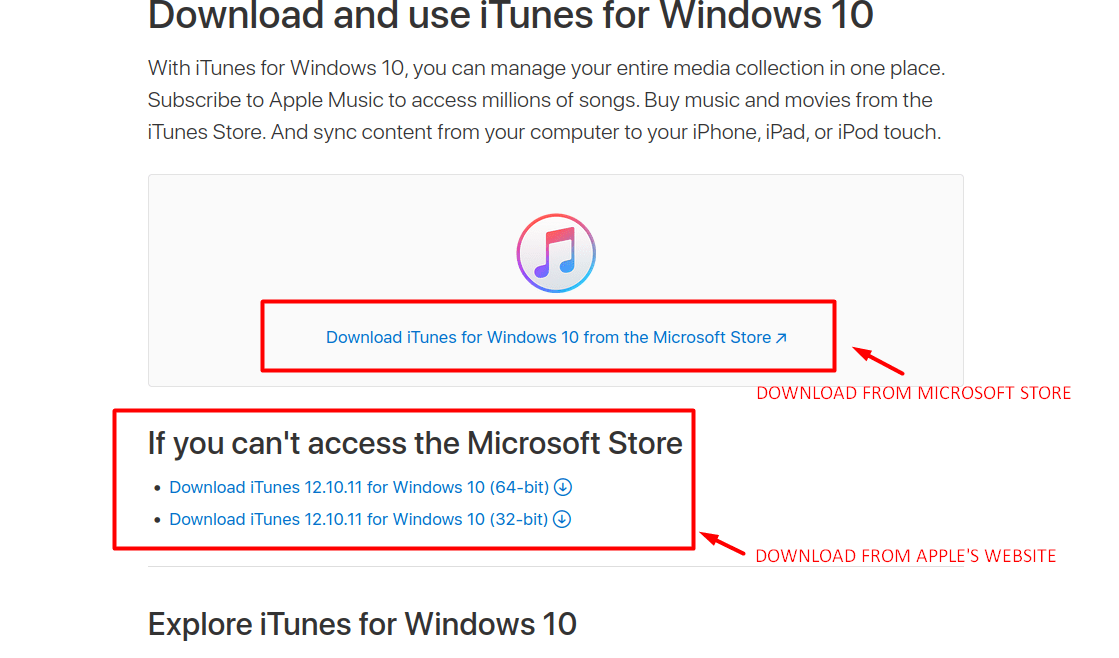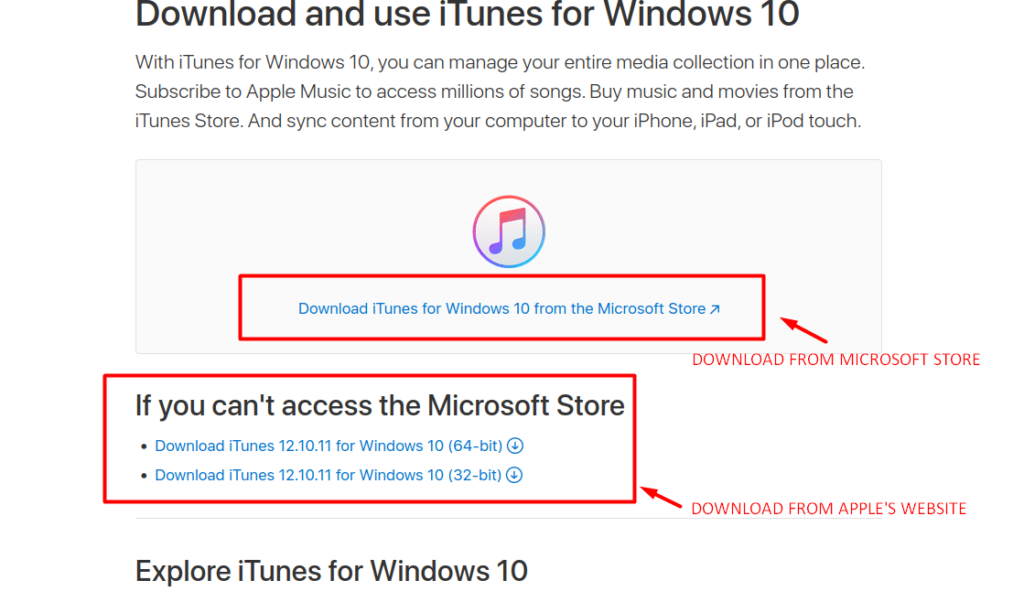 After downloading, you should install it using Wine by following these steps.
Step 2: Navigate to Downloads
The first step to installing iTunes on Ubuntu using Wine is to find the ".exe" file you've downloaded, which is usually located in the "Downloads" folder:
Step 3: Open the exe with Wine
To open the ".exe" file of iTunes on Ubuntu, open up a terminal in the Downloads directory/folder: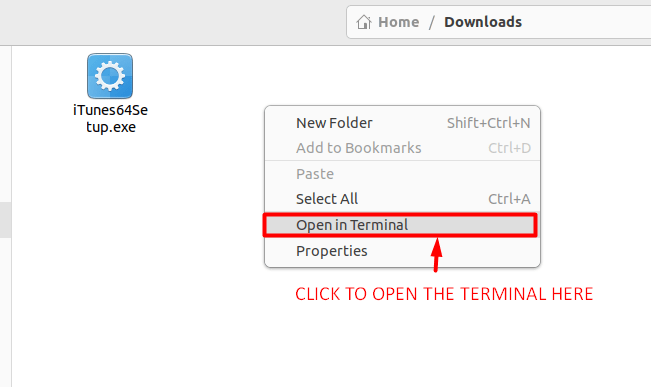 Start setup iTunes
Now use this command to start the installation process; change the file name if you wish to install other applications of Windows on Ubuntu: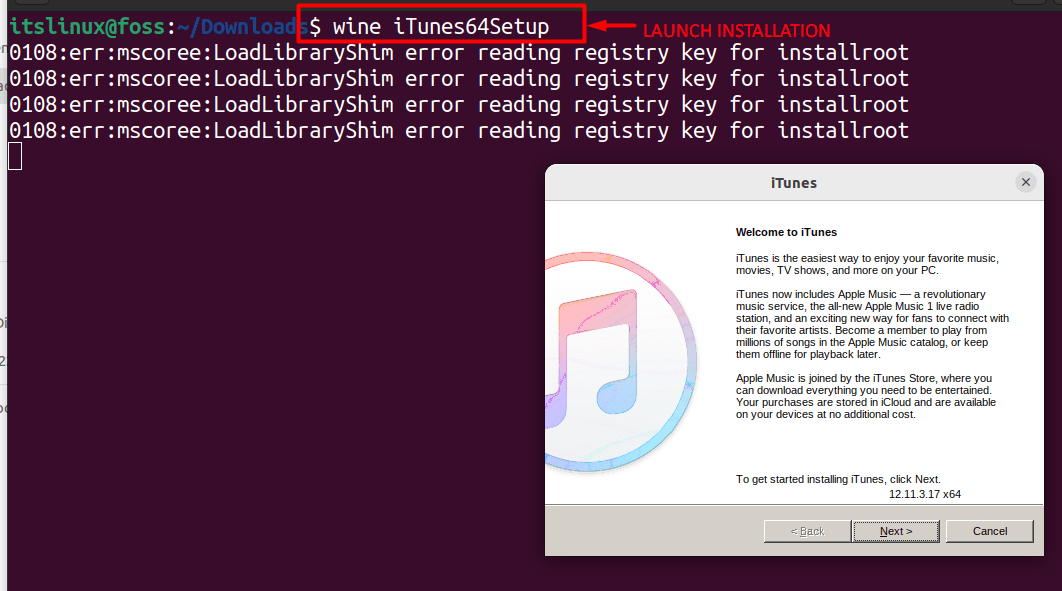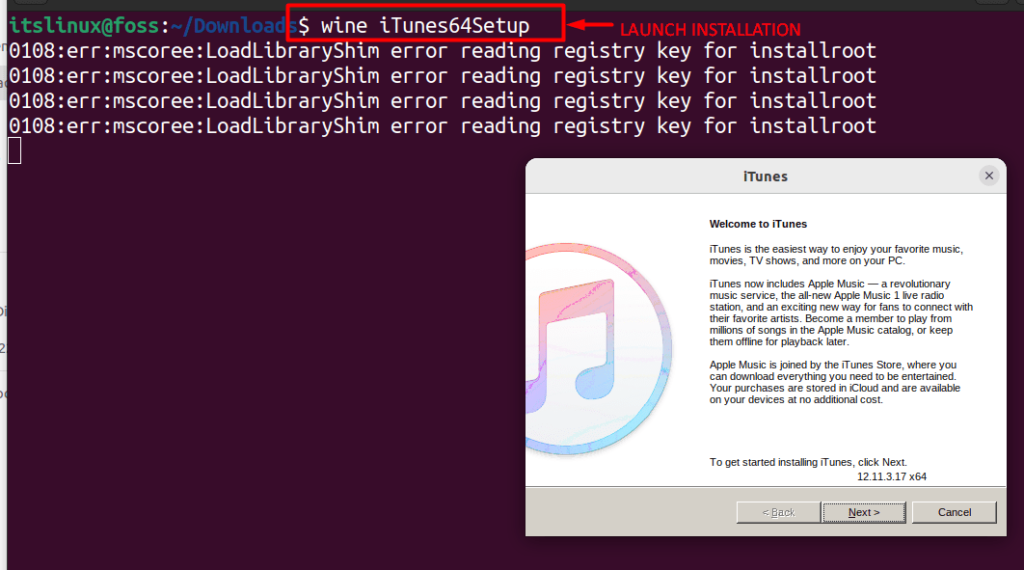 Upon executing the above command, the setup prompt will appear as shown above. Now, click next, and setup will guide you through the installation follow the instructions as shown: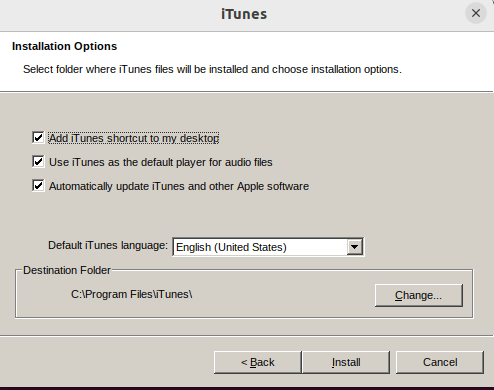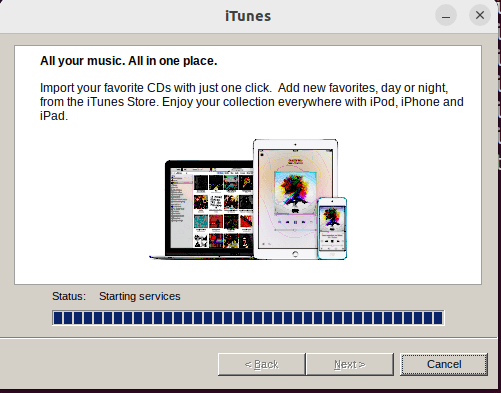 And the installation process is finally completed.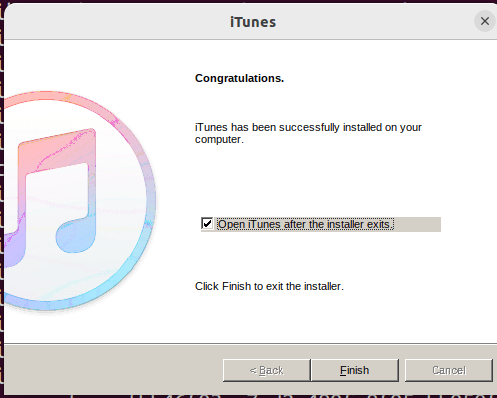 Tick the "open iTunes after the installer exits" to launch it after clicking on the "Finish" button.
Accept the software license agreement by clicking the "Agree" button, and you have launched iTunes on Ubuntu 22.04 LTS.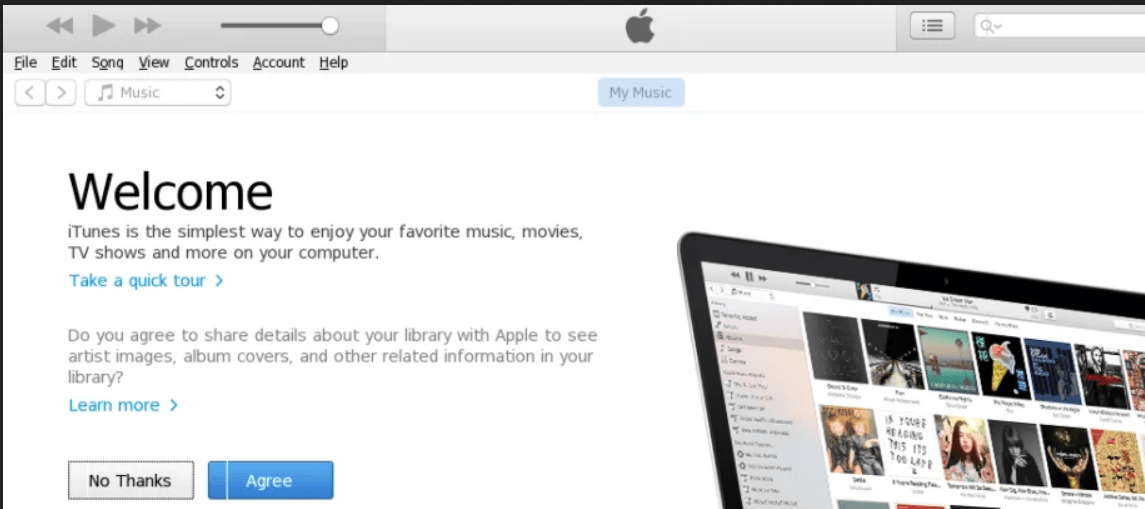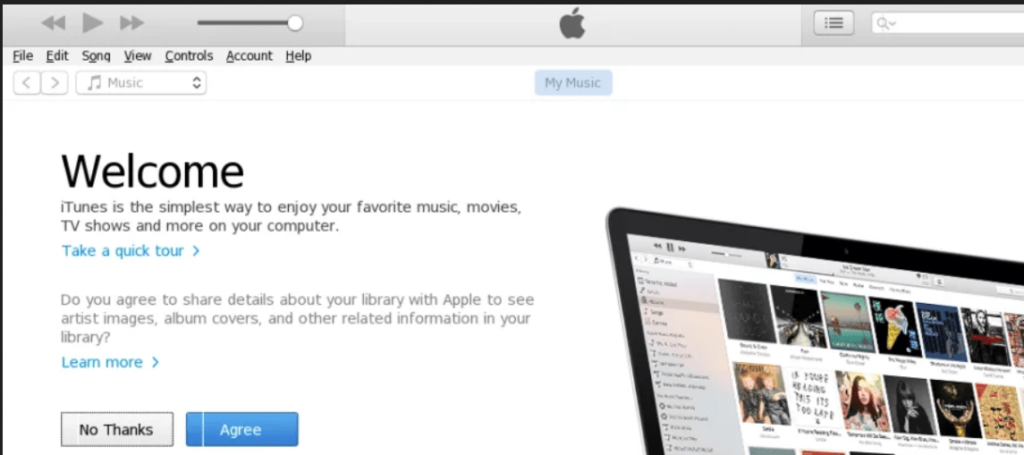 It can later be launched by clicking on "Activities" and then typing "iTunes" in the search bar.

How to Remove iTunes from Ubuntu 22.04?
Now, if you're done working with iTunes, as this was a one-time use, you can uninstall it using the "wine uninstaller" launched using this command.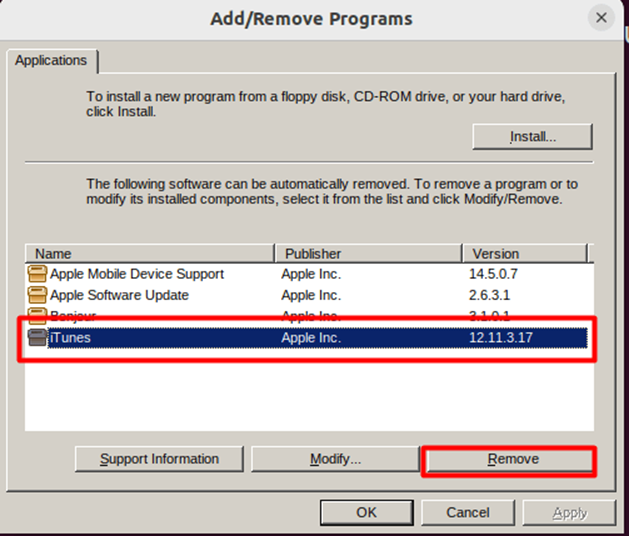 As you execute the above command, you'll see a new window where you must select iTunes and click on the 'Remove' button.
From the next window, select "Remove" and click on next.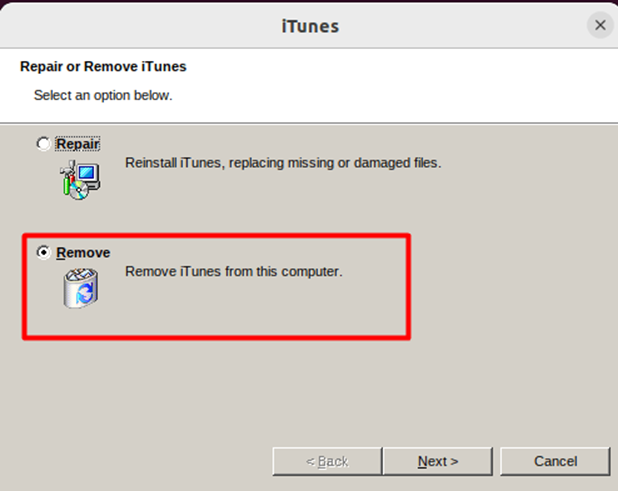 From the next dialog box, click the "Yes" button to proceed further.

And that should completely remove iTunes from Ubuntu 22.04.
Is iTunes dead?
Apple may have killed iTunes and launched Apple Music, but the legacy continues because there are several features on Apple Music borrowed from iTunes, so it still lives on.
Conclusion
iTunes can be installed on Ubuntu 22.04  through Wine. You need to have Wine configured on your Ubuntu system. After that, download the iTunes ".exe" file from the official website and install it through wine. You have learned a step-by-step procedure to set up iTunes on Ubuntu 22.04.