Discord platform provides a seamless way to share your favorite anime shows and movies with friends and others with similar interests. Discord and Crunchyroll have formed a partnership, allowing users to display the anime movies or TV shows they are currently watching. 
Comprehensive detail on how a user can stream Crunchyroll on Discord will be provided in this article.
How to Stream Movies on Discord
A user can stream movies on Discord by following the below-discussed steps.
Step 1: Installing Discord
Firstly, a user needs to install the Discord application if they already didn't which can be done by accessing the official Discord website: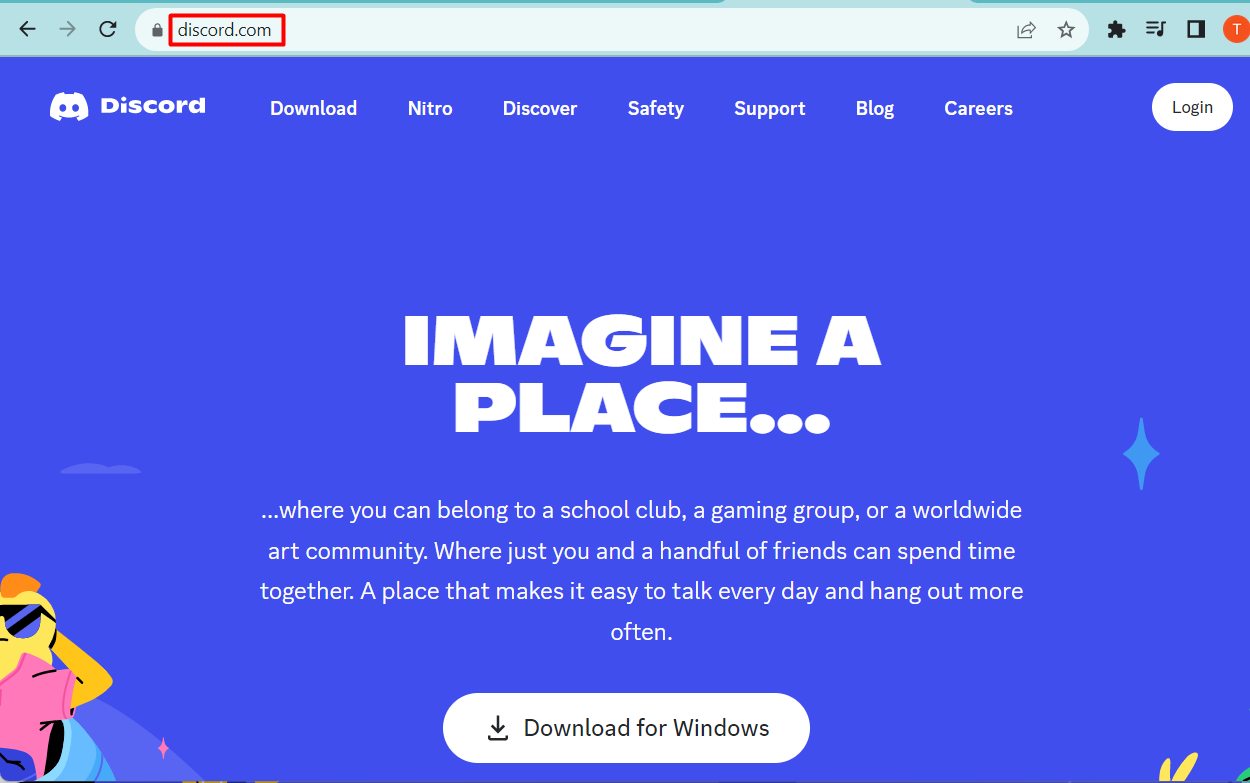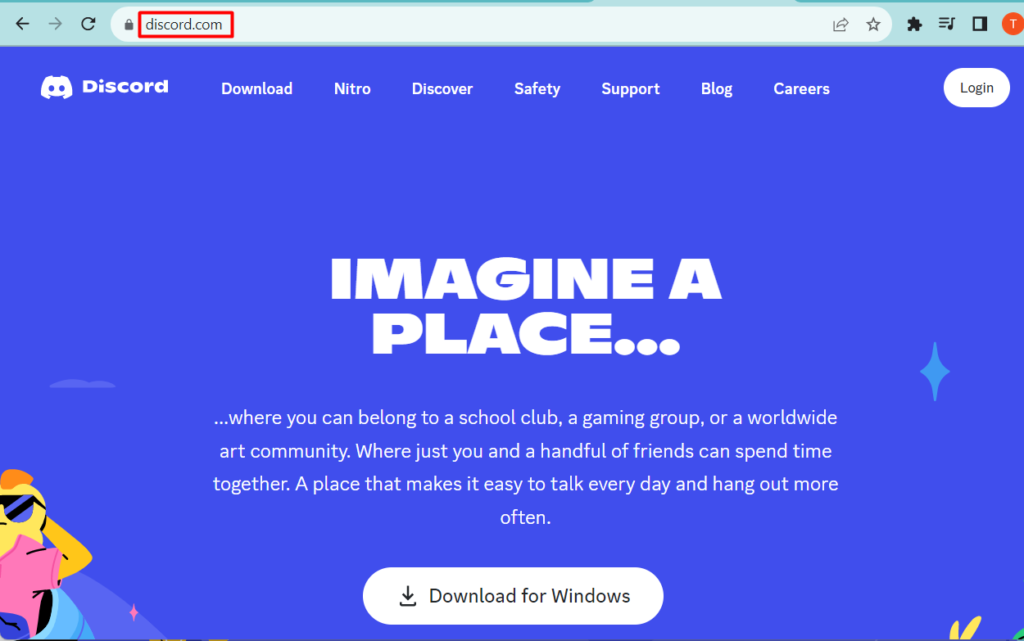 Step 2: Create or Join a Server
Once the Discord application is installed then the next step is to either create a new server or join an existing one using the invitation link. A detailed guide on how a user creates a server has been discussed in this article. 
In the case of a new server, a user needs to invite their friends so that they can watch the Crunchyroll stream as well together. If a user is unaware of how to invite friends, then this can be learned by visiting this link.
Step 3: Launch Crunchyroll Official Website
After that, launch the Crunchyroll official website and log in if required. Next, a user needs to play their favorite anime either by clicking on the "Browse" icon or writing its name on the search bar: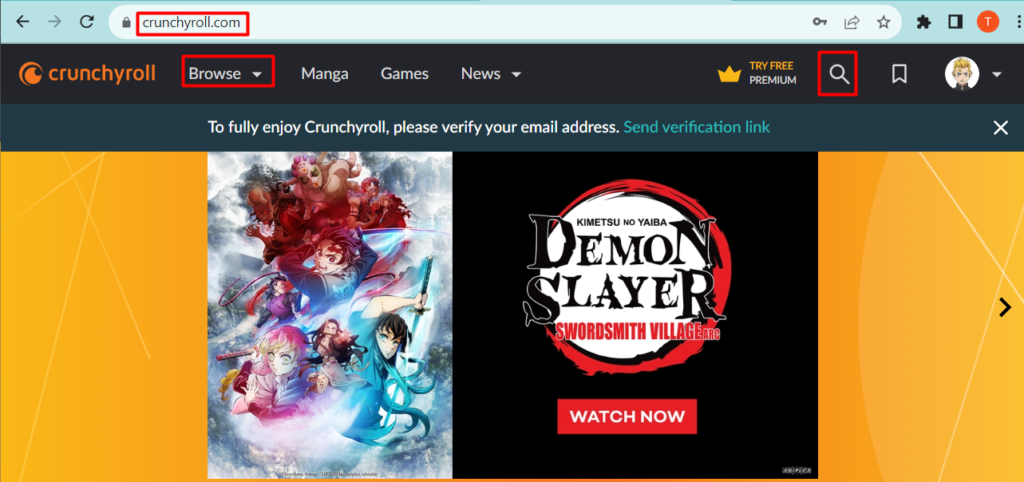 Step 4: Choose Crunchyroll as a Streaming Source
After choosing the desired anime, a user needs to first open the desired "server", navigate to the "Voice Channel" and then click on the "Share Your Screen" button: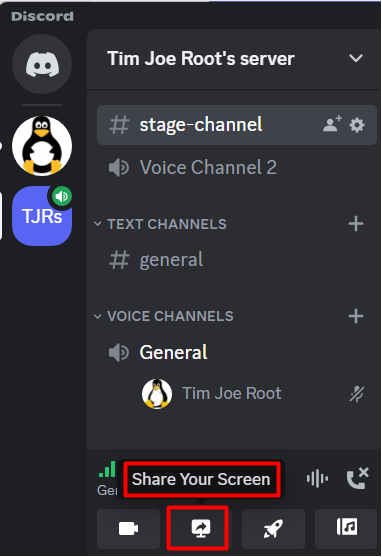 Step 5: Select the Crunchyroll as Source
Then, a new window will appear and will ask to provide the source for streaming. At this stage, a user needs to choose the "Crunchyroll" tab as a source as shown below: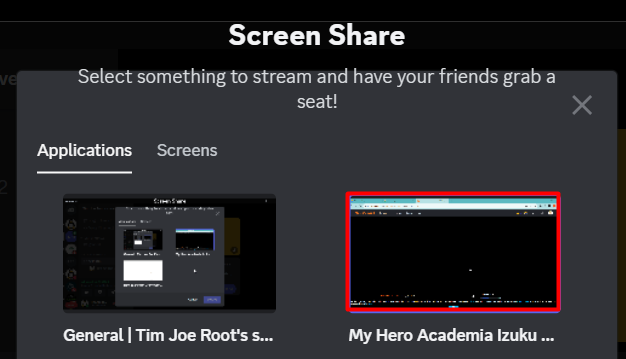 Step 6: Adjust the Streaming Settings
In the next steps, adjust the streaming setting. Next, choose the desired "Streaming Quality", "Resolution", and "Frame Rate" and then press the "Go Live" button: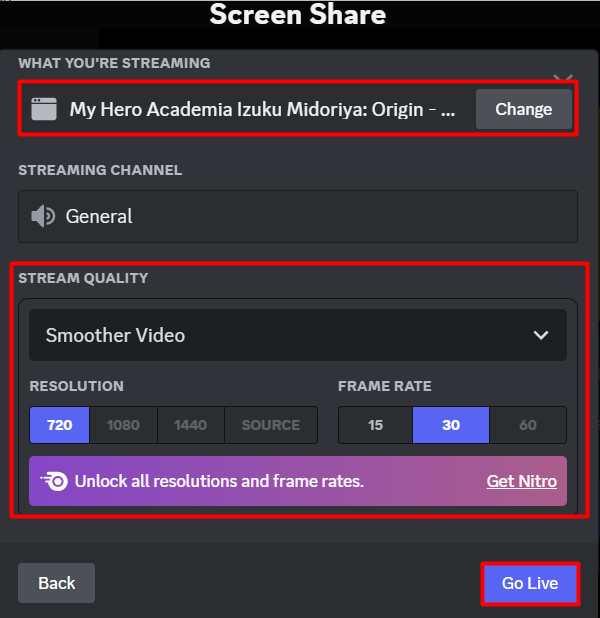 Upon doing so, the stream will start: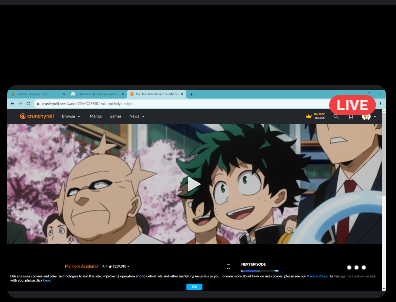 How to Stream Crunchyroll on Discord Mobile?
Discord is a multi-platform application and is usable on mobile as well. To start streaming Crunchyroll or any other movie or game on mobile, navigate to our associated article and start streaming on mobile.
That's all on the guide on streaming Crunchyroll on Discord.
Conclusion
To Stream Crunchyroll on Discord, first, navigate to Crunchyroll's official website and play your favorite anime. After that, launch the Discord app, and navigate to the Discord server. After that, choose the "Share Your Screen" option by first navigating to the discord "Voice Channel". Next, select the tab where Crunchyroll is playing and hit the "Go Live" button to start streaming.