In Google Docs, auto-capitalization capitalizes the first letter at the start of the new sentences. By default, Google Docs turn on this feature that converts the first word capital for each line. In some scenarios, it is necessary to write all the words in small letters because they are too formal for the readers to grab them incorrectly. For this purpose, the capitalization mode can be turned off by using the preferences setting. This write-up will cover the topic of how capitalization can be turned off.
Let's start with this guide.
How can Auto Capitalization be Turned Off on Google Docs?
Users can easily turn off auto-capitalization using the "Preferences" settings through the "Tools" tab of the MenuBar. Let's check and perform this method practically.
Step 1: Navigate to the Tools Option
An existing document considered on which the auto-capitalization is turned on that can be seen in the following document: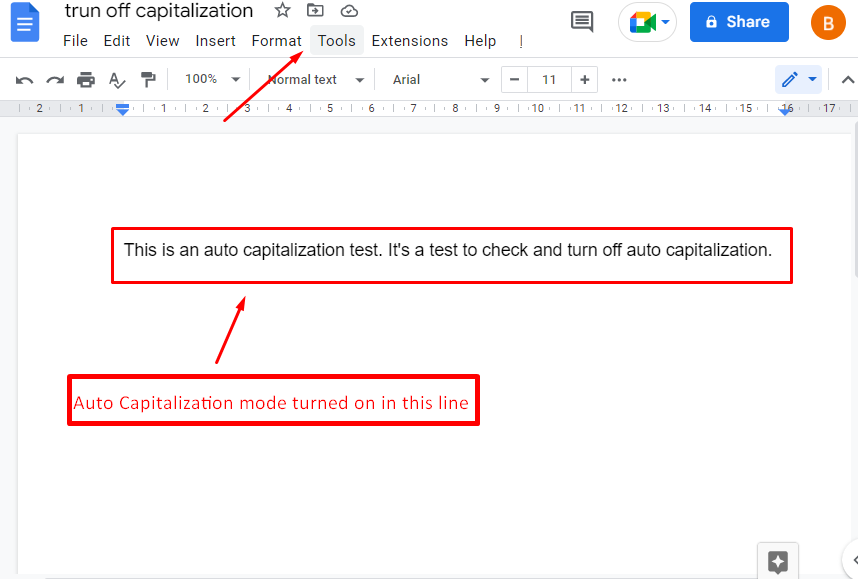 Step 2: Open the Preferences Settings
After navigating to the "Tools" tab of the menu bar and hitting on the "Preferences" settings from the drop-down: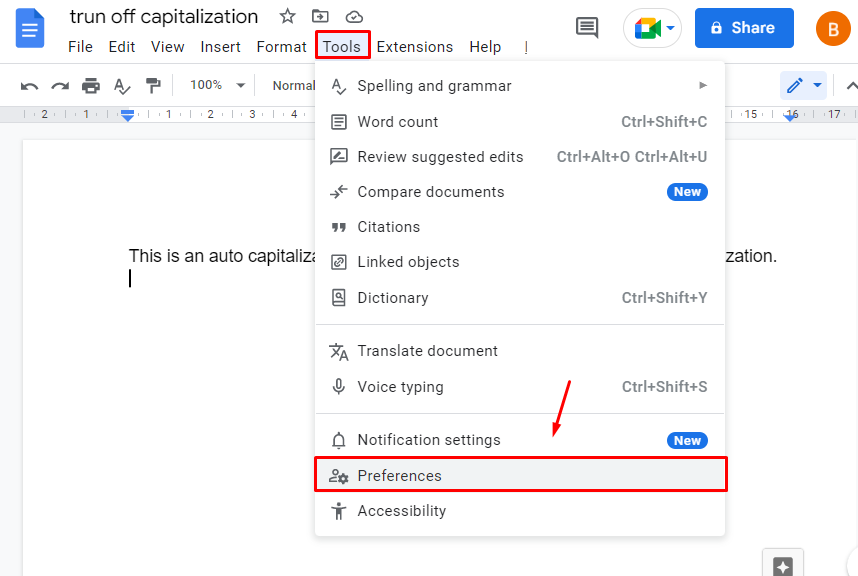 Step 3: Uncheck the Auto Capitalization
A new window on which document settings will pop up. After that, uncheck the box of auto-capitalization and apply the setting by clicking on the "OK" button: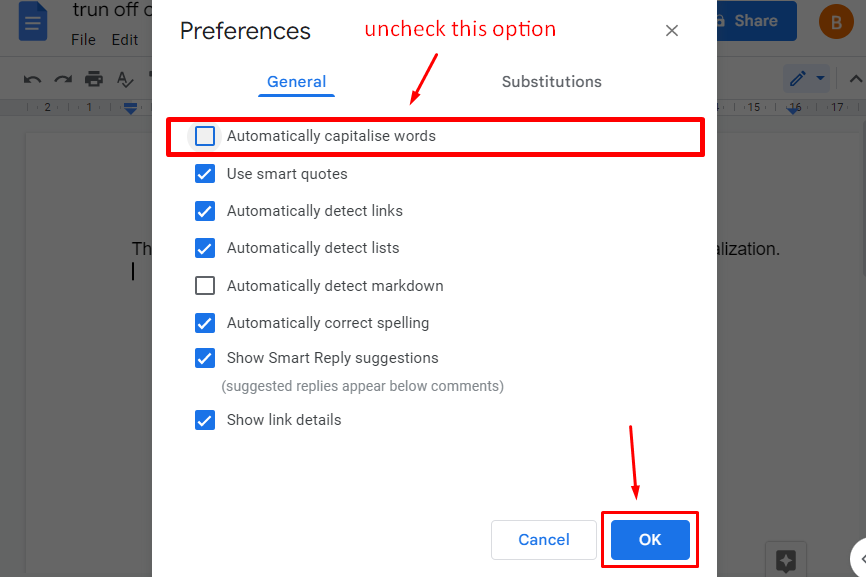 Step 4: Verifying the Results
Now let's check this applied setting by typing one more line in the document: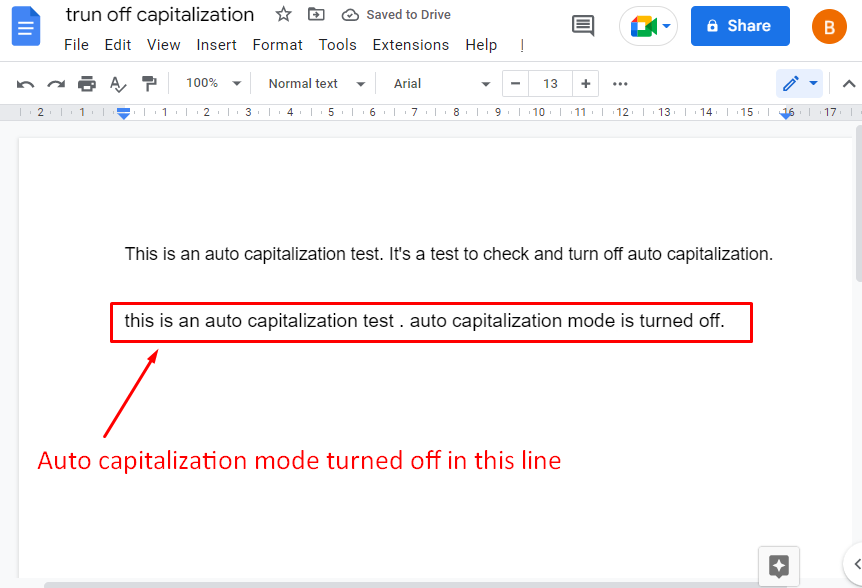 Finally, you can verify that the auto-capitalization has been turned off in Google Docs.
That's all from this guide.
Conclusion
Auto capitalization mode is turned off using the "Preferences" option from the "Tools" tab of the MenuBar. This feature is quite helpful in converting the first capital letter of a new line to a small one. This article has explained the step-by-step procedure to turn off the auto-capitalization mode along with practical experience.